The Institute for International Humanitarian Affairs (IIHA) at New York's Fordham University launched the inaugural Designers for Humanity Summit last month in partnership with the United Nations Migrations Agency. IIHA executive director Brendan Cahill said that design for humanity was one of five key research areas for the institute, and the theme was how merging design and humanitarian work helps create a more inclusive and sustainable outcome in public projects.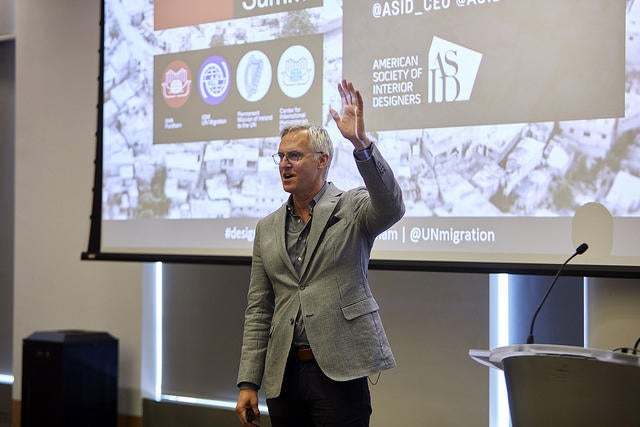 "As humanitarian crises become increasingly prevalent and cyclical, people who are affected by them can live in a state of emergency for years," said Angela Wells, a co-curator of the summit. "We believe these people have the right to camps, shelters, urban centers, and products that are well designed and take into account their unique needs as they rebuild their lives. We seek to galvanize designers as professionals, but also to incorporate the human-centered design process into the norms of humanitarian action."
Randy Fiser, CEO of the American Society of Interior Designers, gave the keynote talk, which focused on how designers improve their own communities as they directly impact them. "That process coming together with what the humanitarian community does is an amazing and powerful opportunity that we are all about to experience today," he said in the address.
Fiser named Regent Park, a 69-acre public space in Toronto that's currently being redeveloped, as an example of how design can work for, not against, social issues like gentrification. He said that when neighborhoods are being redesigned, there's often an opportunity to push out the original communities. But with Regent Park, the designers took a look at how to improve the lives of the current residents as well as 25,000 Syrian refugees who were entering the area.
What about failures? The Superdome in New Orleans was named as one, and Fiser said that the designers should have prepared for it to become a shelter in natural disasters like Hurricane Katrina. "People deserve better from us," he said, noting that sustainability, health, wellness and resiliency should be at the forefront of any good design.
More examples of design done right were showcased in Ennead Architects' presentation of a refugee camp model that focuses on integration; the U.N. Migration Agency on a camp design that reduces the likelihood of gender-based violence; and Airbnb on a new model of hosting that provides emergency housing during crises.
"Having a more resilient world with less disenfranchised people who live in temporary situations of crisis allows for economies to grow, businesses to thrive and cultures to diversify," Wells said. "As more and more people are susceptible to both natural disasters and conflicts worldwide, designing to mitigate the effects of such crises saves money and lives."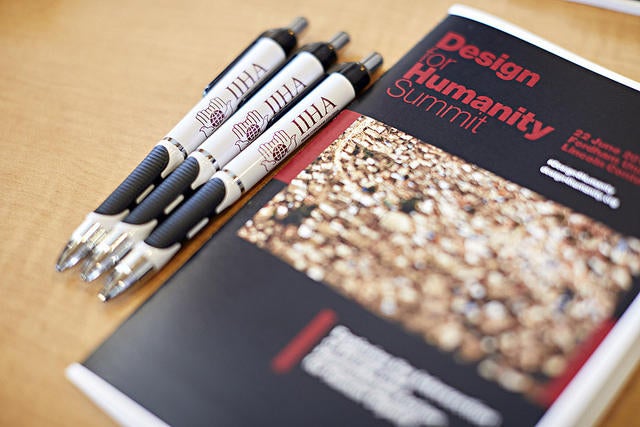 The second summit, planned for June 2019, will also focus on human-centered design at the heart of humanitarian action.