The horrors of the traditional wall bed are clear to anyone who's ever pulled one down. "Every Murphy bed out there, the design is kind of stuck in the 1970s, right?" says Ravi Patel, the co-founder of Oclo Designs and what he's calling the world's first luxury Murphy bed. Then there's the cheap materials, the lack of box spring or midline support, the bizarrely outsize price point, plus delivery and installation (typically by professional contractors, lest you snap your finger in the plywood or strain your back unloading the base). And of course, the cartoon-comical lift mechanism that's not unlike the torsional spring of a mousetrap. As Oclo co-founder Karan Desai notes: "Most are gas-piston mechanisms that we use in the hood of our car, which are pressurized and not very durable. So if it blows off, it can tear apart the whole piece."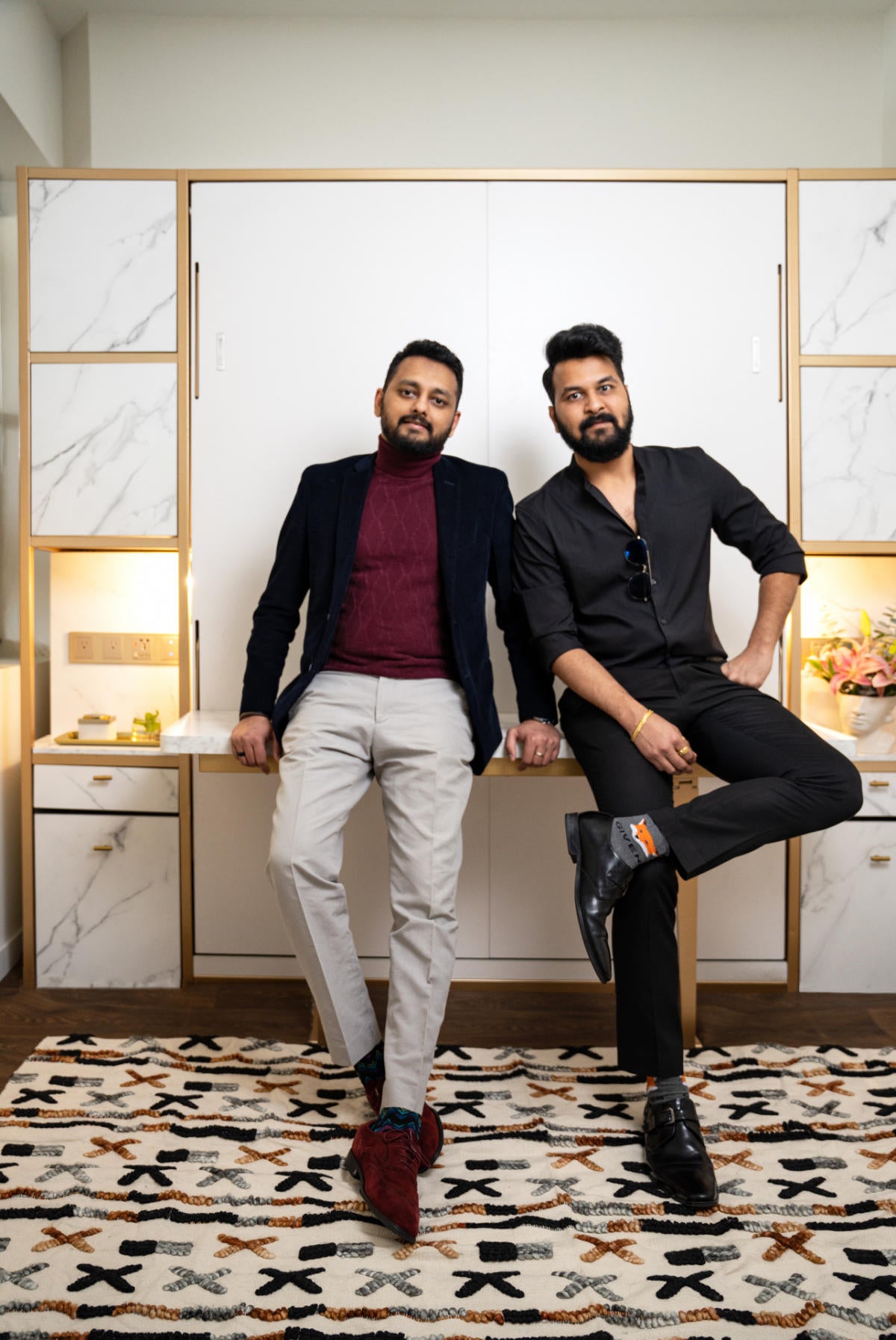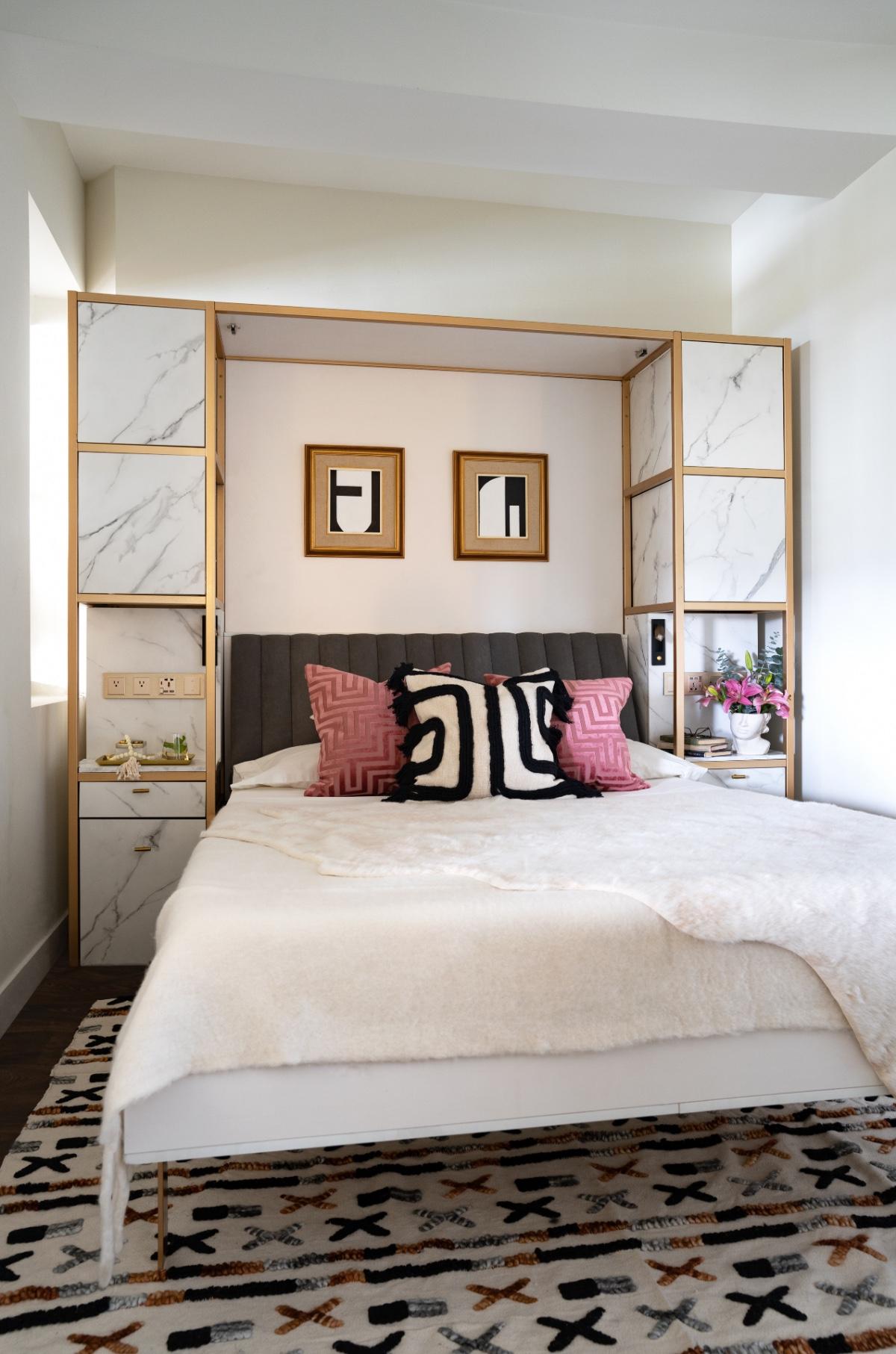 Patel and Desai met in grad school in 2013, which is when Patel set out to find a Murphy bed that would suit his New York–student lifestyle. His struggle to find something affordable, functional, and even moderately attractive is symptomatic of most convertible furniture. The market seesaws between the extremes of the consumer base: cheap, flimsy, hollow, spring-loaded pieces meant for students or studio-apartment dwellers on one end, and massively expensive custom pieces for high-end clients on the other. But a handful of companies, including Oclo, have been quietly improving transformational furniture for years—and have found an eager audience in the pandemic, as every second bedroom became an office, gym or second-grade classroom. As COVID-19 wanes in the U.S., these brands are serving a marketplace of customers fighting to work from home forever, or at the very least, make their homes work harder and more beautifully.
Patel and Desai tinkered for years on the plan and prototype for their wall bed, working with architect and interior designer Shailee Dhruv Solanki to meet a long list of demands. "I was always very keen on organizing stuff and having convenience around my things, especially my bed," says Patel. "For example, a charging cable has to be right there or I'm borrowing a 6-foot wire to have it closer." He also wanted ambient lights, a switch panel, multiple-sized drawers, an upholstered headboard, and the ability to hang art on the back wall. The result comes in three colors and two sizes (king and queen), and is available for sale this month.
"COVID put a wrench in it, because we pretty much lost a year with the supply chain, and in retrospect, it bought us some time to solidify what our brand stands for outside of just a Murphy bed brand," Patel says. "Because that was never the goal—to create a piece of furniture. The goal was [for] people to live the lifestyle they imagined in their home."
Even before the pandemic, Ori was helping developers retrofit or build out space-saving solutions via eye-popping innovations like the Cloud bed (wherein a bed slides straight up into the ceiling, revealing a sofa and coffee table tucked beneath) or the Pocket office (in which a cubicle packed with shelves and cabinets compresses into a sleek media unit). "Micro-housing and co-living are architectural solutions that grew across the last four or five years in popularity, certainly pre-COVID, as ways of trying to do more with less space," says Reed Finlay, the company's vice president and head designer. "For so many reasons, including many pretty serious housing crises in many different cities, developers have been trying to find new ways to try to change the game."
When pondering new products, Finlay says the team's approach is to ask, "Where is space wasted, or where is space static where it really can and should change throughout the day? Because nobody uses their whole house during the entire day." The company tends to tackle the home's biggest, most obtrusive objects, or the areas that sit needlessly empty. Take, for example, its Pocket closet, which expands out of a wall into a full walk-in closet at various sizes. "Why would we dedicate 100 or 200 square feet for a walk-in closet when we use that for minutes at a time? We really are trying to develop tools to allow people to live a more dynamic life in a more dynamic space."
Amid the convertible landscape, Resource Furniture is perhaps the gold standard. The company has been hiding twin beds in console tables and bunk beds inside sofas for more than two decades. Its popularity rose during another global catastrophe: the Great Recession. "During the financial crisis, we only had one showroom in New York and people were really strapped financially. They felt sort of trapped in their homes," recalls Challie Stillman, the company's vice president of sales and design. "People who would have otherwise been moving or upsizing decided to stay in their existing homes and make it work, so there was a need at that time to create these multifunctional spaces."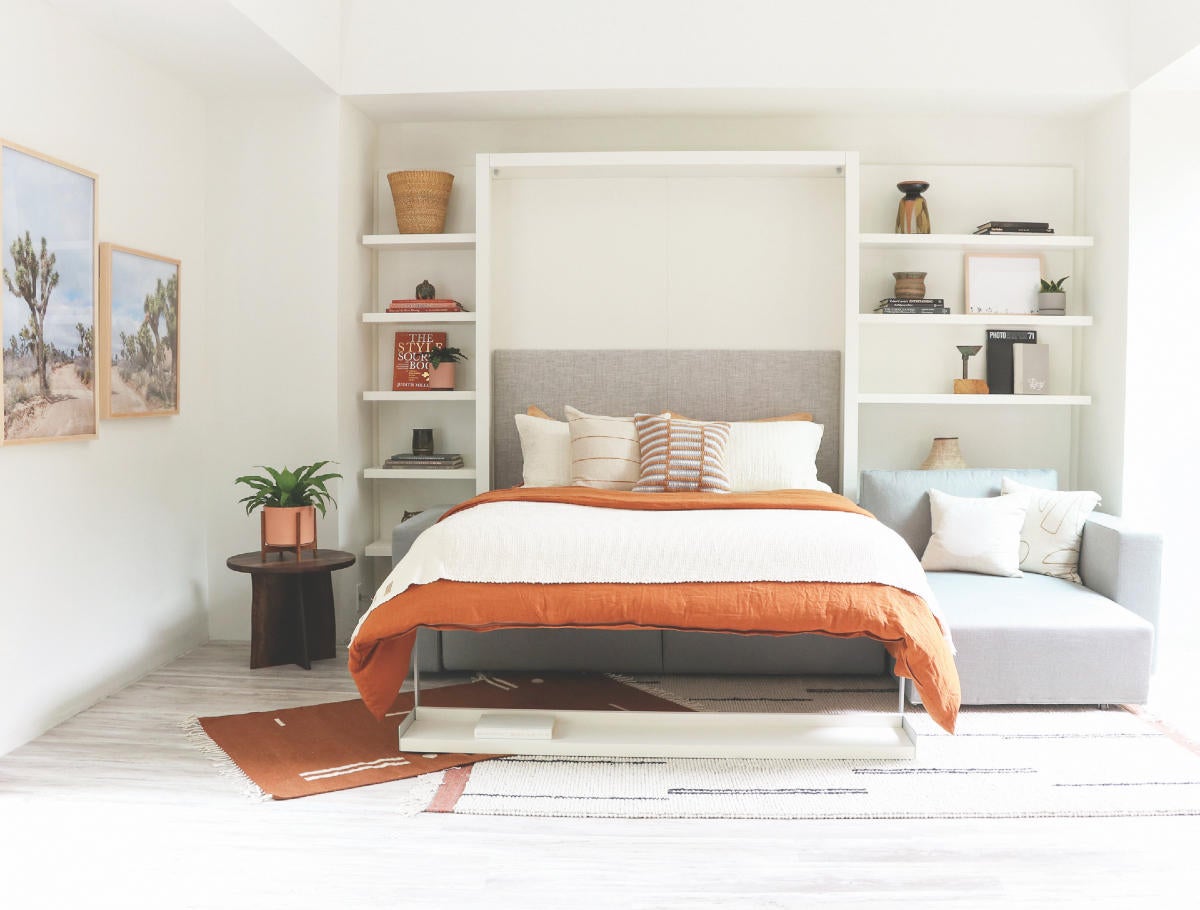 Courtesy of Resource Furniture
While Resource's wall beds are their most sought-after products, Stillman has seen a growing focus on creating home office space. "Our most popular is the revolving bookcase with a desk on the front and a bed on the back, so you really get three uses out of one piece of furniture, and it sells," she says. "It was actually made in 1972, and to this day, it is physically the biggest wow factor in our showroom."
It's tough to predict the future when no one outside a Hollywood screenwriter could have imagined the past year, but convertible companies are pretty sure the demand for versatility in furnishings will continue unabated. "People know there's going to be some kind of hybrid of work from home and in-office, and they are investing more permanently in home office furniture and flexible solutions. So I can only see this category growing," says Stillman.
All three brands offer the same small but crucial detail with their desk products or functions: the ability to close or conceal them without clearing them off first. "Being able to hide your work at the end of the day—for some people, it's the only way that you're turning off. It's not like you're commuting home," says Stillman.
As home and work fold into each other, thankfully, it needn't be as violent as a gas piston.
Homepage image: The Ori Cloud bed | Courtesy of Ori Design Studio