On the night before Allied Maker's inaugural showing at New York's International Contemporary Furniture Fair (ICFF) in 2015, Ryden Rizzo's employees gave him an ultimatum: It was either them or Lanette, Ryden's wife and newly onboarded creative director. The founder and principal maker at the six-year-old lighting company chose Lanette—and together, they stayed up until 3 a.m. building the ICFF booth.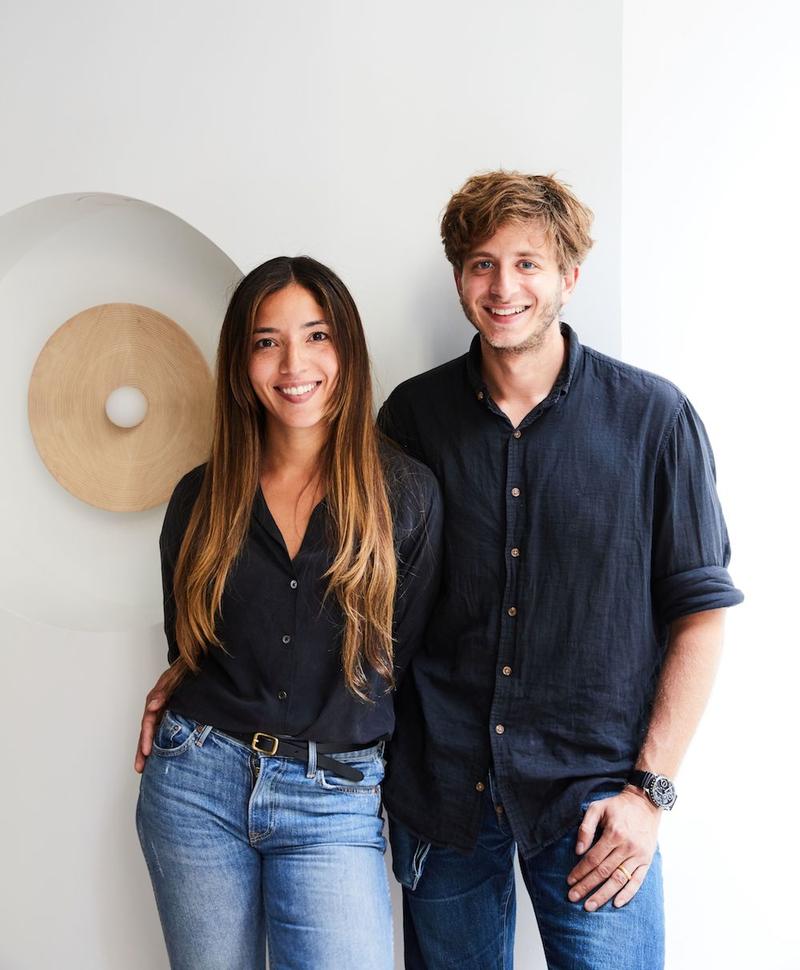 "We [took a break to have] dinner with my parents and, for the first time ever, I went into the bathroom and broke down—a total breakdown. Then I came back in and said, 'Ok, let's do this.' And then our car got towed," says Ryden on this week's Business of Home podcast episode.

In 2012, Ryden had launched Allied Maker as a woodworking studio in his parents' garage on the North Shore of Long Island. The Parsons School of Design graduate used the workshop as an education in craft, bringing to life materials that piqued his creative interest. He worked on cutting boards, knives and a few furniture pieces before beginning to concentrate solely on lighting.

"I wasn't trying to build this company for a big profit or this big manufacturing thing," says Ryden. "It was more about just being able to design. The freedom to be able to iterate and come up with new ideas has always been at the heart of it, and that's why Allied Maker has become so successful."

An early interest from the interior design community, including Allied Maker's first designer client, Dorothee Meilichzon, has helped too. Today, Allied Maker's woodworking garage roots have turned into a $10 million business, with sales doubling annually since 2016. The company debuted its first showroom last fall in Tribeca.

"Our intention was to build this fun design studio and unintentionally, we built a manufacturing and distribution company. It's really about learning the various elements that make that super successful," says Lanette.

It's a remarkable feat for an artisan brand breaking into an already crowded lighting category. Yet it's just that—Allied Maker's attention to craft—that triggered the breakthrough, believes Ryden. "I was so focused on having it be the highest quality we could possibly make, and also having it feel super authentic in terms of finish and joinery. We're not trying to make anything look impossible—all the joinery is simple, yet interesting. It was this balance of having it be approachable, but having these details that make it more than a simple thing."

On the latest episode of the Business of Home podcast, which is sponsored by Universal, the Rizzos reveal how they built Allied Maker, the setbacks they endured along the way, and how they're preparing for the lighting company's next phase of growth.