Three years ago, Los Angeles County approved a $1.2 billion housing bond to help fix homelessness. However, last week, the county's overall rate of homelessness increased by 12 percent, according to the Associated Press.
Statistics like that may make it seem like solving homelessness is hopeless, but designer Lex Roman is determined to prove it isn't. During the Los Angeles Design Festival, June 20 to 23, Roman will host a discussion straightforwardly titled "Designing the End to Homelessness" to help unpack the problem on a systemic level.
"It's not as easy as a typical design brief. My message to people is to spend a lot of time trying to understand the problem before jumping in," she tells Business of Home. "People are dying. It's not a place where we can approach it as, 'Oh, how can I, as an interior designer, help end homelessness?' It's just, 'How can I help end homelessness?'"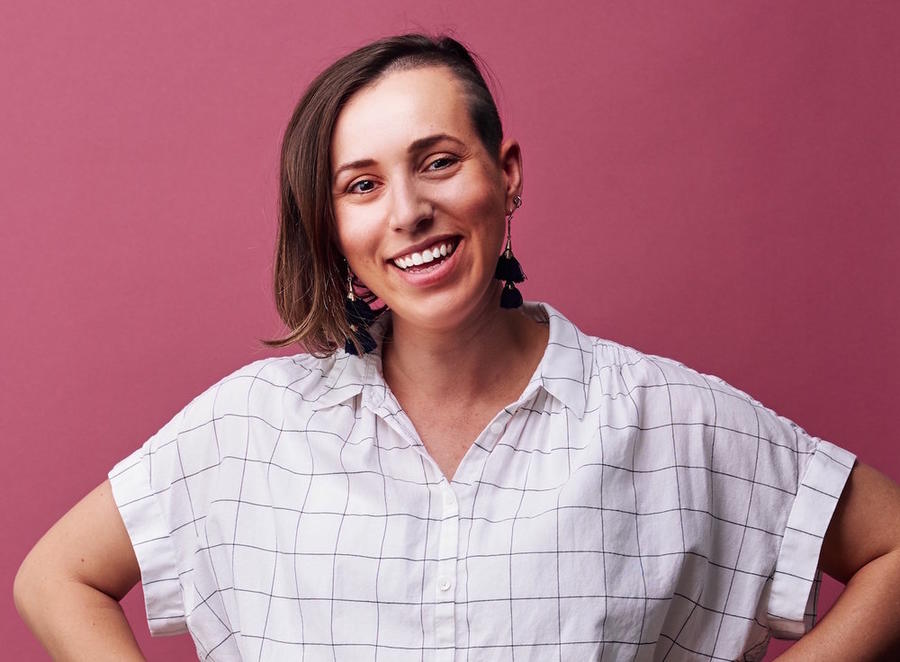 To Roman, who cites the L.A. County government's action plan toward homelessness as an example, the solution is straightforward: more housing. Specifically, permanent supportive housing that's designed to help those transitioning out of homelessness (and offer health care, psychiatric services, ESL, job training and other programs people need to sustain themselves). But public stigma toward homelessness and transitional housing is often a roadblock. That's where designers come in.
However, it's important that designers immerse themselves in the problem before they start trying to solve it. Roman discourages those looking simply to diversify their portfolios with philanthropic projects. It's not necessarily helpful to have people looking to impose their skills based on what they think will lead to a solution. Helping with what needs to be helped should always take priority over what's mutually beneficial.
The role designers play is multi-faceted. One thing the industry can do is model how a city can look with increased density—beloved skylines modified to accommodate way more bodies and still maintain their iconic looks. "People like how where they live looks, they don't want it to change, and yet there's an increased population. We have to think more creatively about how we can all have a place to live." It's a heavy task, but who better to take it on than interior designers and architects?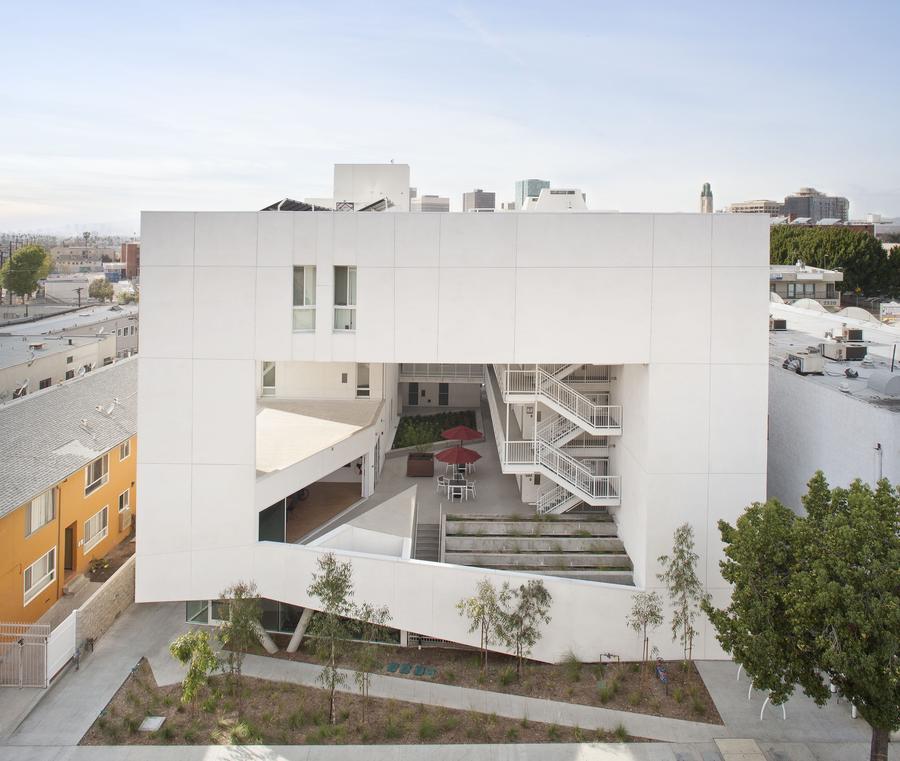 Courtesy of Brooks+Scarpa Architects
There's also the design of emergency crisis facilities and pop-up shelters. "How can they be safe and restorative for those who live there? How can they blend into, or even maybe elevate, the spaces they're in? … The goal is to keep them at the scale of the neighborhood they're moving into." Roman references a recent design school competition in which the students created such facilities, and credits today's design educators with establishing a renewed focus on homelessness and other systemic problems fixable through design.
High-end firms are also breaking into the supportive housing game—elite firm Brooks + Scarpa (based in Los Angeles and Fort Lauderdale, Florida) designed the Six, housing for veterans, for the Skid Row Housing Trust, which builds permanent supportive housing across L.A.
All of this involves the frame. But what's in that frame matters too. "People who move into housing after having lived on the street, they move in with nothing," she says. "Some of these [permanent supportive housing] units will have a couple pieces of key furniture, but they're not living in these fully baked out, well designed homes. There's a lot of gaps that can be filled by designers." Pen + Napkin is an L.A. nonprofit that gives furniture to those transitioning out of homelessness. Others will make "Welcome Home" kits that have dishware, bedding—things people need to make their space feel like home.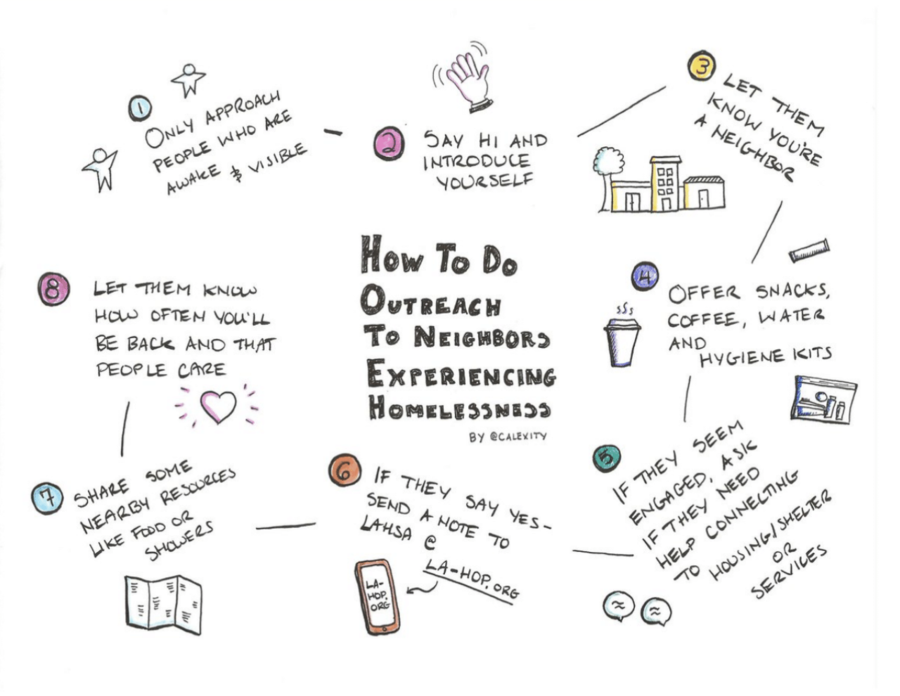 Perhaps one of the challenges of engaging in community service is accepting the limitations of your own role. One designer won't be able to solve homelessness alone. But the solution to homelessness will involve the design industry. "The reason we get into design is to make an impact," says Roman. "The question is: How do you go about doing it?"
Lex Roman's talk, "Designing the End to Homelessness," will be held on June 20, from noon to 12:45 p.m. at Row DTLA, 777 Alameda Street, Los Angeles. RSVP here.