Lee Mayer began by trying to get other people to start her company. It was 2013, and she had just relocated from New York to Denver. Confronted with a Colorado-sized home and Manhattan-sized furniture to fill it, Mayer was frustrated by the lack of quick, simple, preferably online design help. So she told all of her friends to start a company to solve the problem. It took some pushing from an adventurous sister, Emily Motayed, to convince her: Quit your career in finance and let's start this thing ourselves.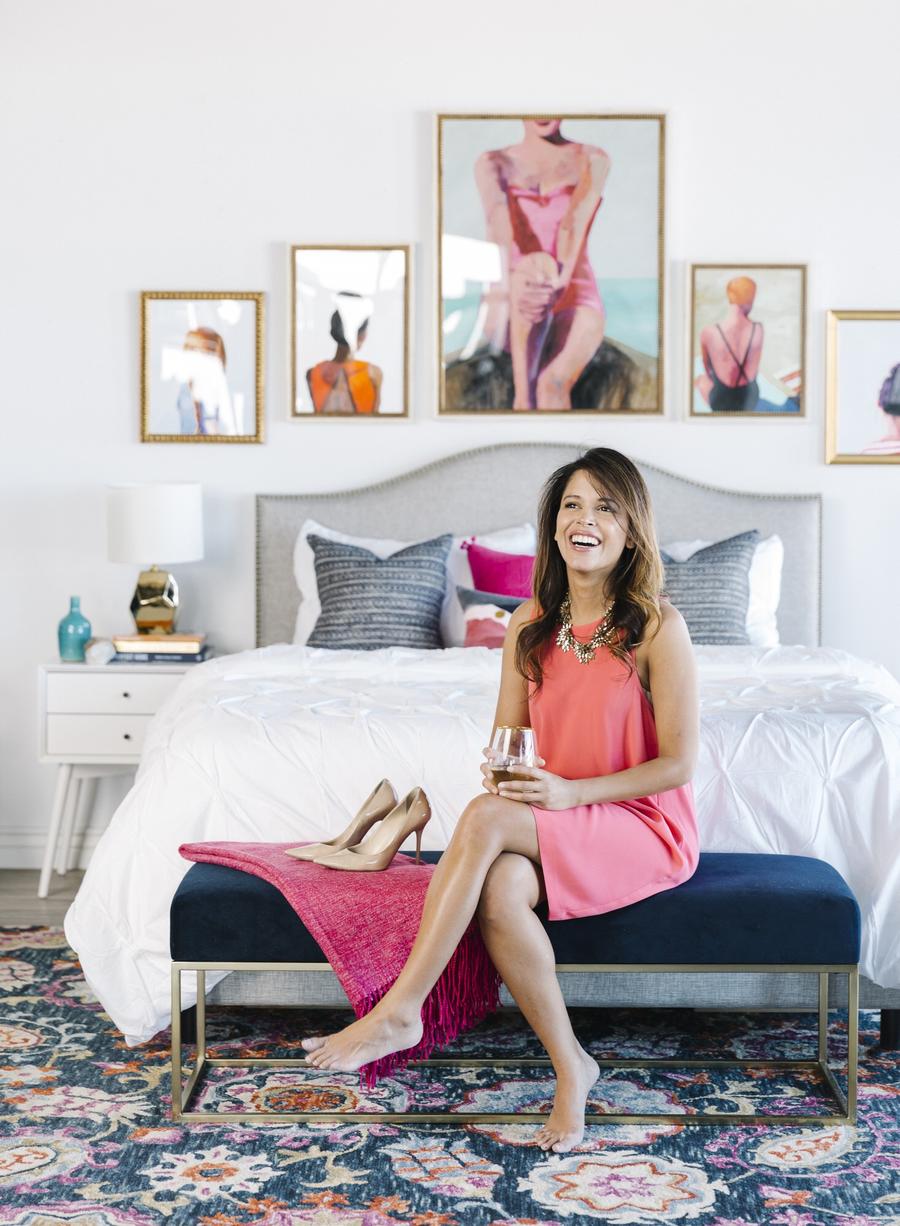 Six years later, Mayer's company, Havenly, is going strong. In a year that has seen the collapse of two major players in the world of online design—Laurel & Wolf and Homepolish—simply sticking it out this long is cause for celebration. But Mayer is pushing for more than survival. In the latest episode of the Business of Home podcast (sponsored by High Point Market and Crypton), she tells host Dennis Scully about her plans to keep Havenly thriving in the years to come.
One of the most important revelations? A key element of the pitch that had launched the company, "The Uber of interior design," just didn't make sense. "The utility of Uber or Lyft supersedes the quality of the Uber or Lyft. It's the 'I'm getting from point A to point B,'" she says. "Design—not so much … For services like ours, the quality is something that's pretty important."
And to achieve that quality, you need a designer in the equation, someone to steer the process and add a human touch. Unsurprisingly, Mayer has encountered pushback from the trade over the years, especially from designers who see platforms like Havenly as devaluing the craft. However, with design packages that top out at $200, she argues that her service isn't competing with traditional design businesses, or taking their clients. Rather, it's bringing design to an audience that was locked out by price or geography: "I am in no way cutting into an existing and thriving interior design business," she says. "All I'm trying to do is provide more people at earlier stages an access point into what I think is pretty incredible."
In a wide-ranging conversation, Mayer also shares thoughts on the venture capital landscape for home industry startups (spoiler alert: it was better in 2015); what product Havenly is going to start white-labeling (it's not what you'd think); and the reasons she thinks some of her competitors have fallen away. She also chats about Havenly's increased focus on e-commerce, driven by the decision paralysis customers often feel around buying for the home.
"Thirty years ago, you were limited by whatever was carried in inventory in your local furniture store. … You now have access to not 500 different items, but 12 trillion. In our database alone, you have access to 13 million. What ends up happening with the consumer who's a little less educated in the category is that they feel this paralysis around making a choice. … [Our goal is:] 'Can I narrow down the 12 trillion to the hundred for you?'"