Carpet brand Fort Street Studio has debuted a series of three narrative films commissioned by the company's principals, Janis Provisor and Brad Davis. The duo are artists in their own right: Provisor's paintings are in the permanent collections of the Brooklyn Museum, National Gallery of Art, and Germany's Ludwig Museum. Davis's art is in the collections of the Whitney, Metropolitan Museum of Art and Museum of Modern Art, among others.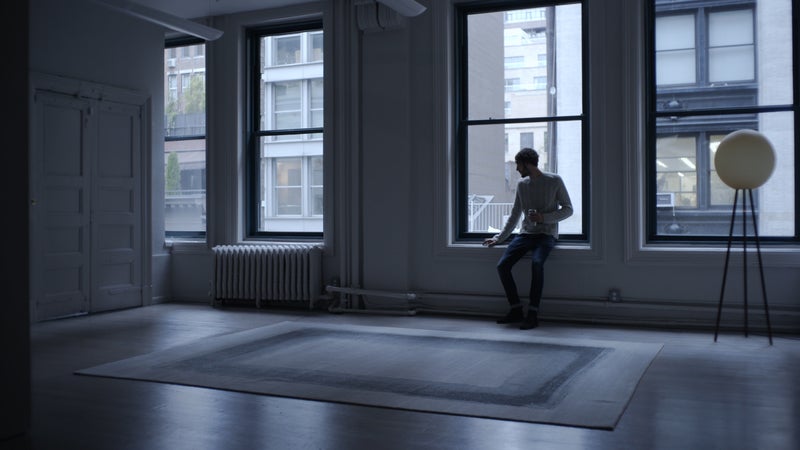 Scene from Alec Davis's film
"As artists, we are inspired by fashion, travel, art, and our environments," says Provisor. "We saw luxury brands like Cartier, Gucci and Burberry telling evocative stories through film and thought, Why is no one doing this in the home space?"
The company charged three emerging NYC area filmmakers with creating original short films, with the only stipulation being that they incorporate Fort Street Studio's carpets in them. The three filmmakers include Alec Davis, Karishma Dev Dube and Haley Anderson.
Davis's film, which spotlights the Border Slate rug design, tells the tale of a woman and her memories of a past relationship. "It's about the way that small moments, ones which probably felt insignificant at the time, can come flooding back and take on new, sometimes bittersweet, meaning," says Davis.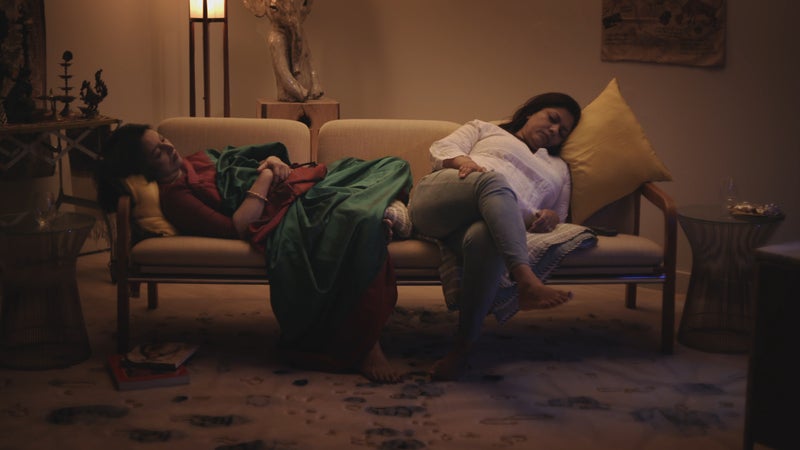 Scene from Karishma Dev Dube's film
Dube's film, which includes two colorways of the same limited-edition rug (Glimmering Dawn and Glimmering Twilight), casts the spotlight on the relationship between a mother and daughter. "I wanted to show a mother and daughter who, in spite of being made from the same cloth, remain disconnected," says Dube. "They pulsate between conflict and extreme affection; oscillate between love and sharp antagonism. It's an ode to dysfunctional families."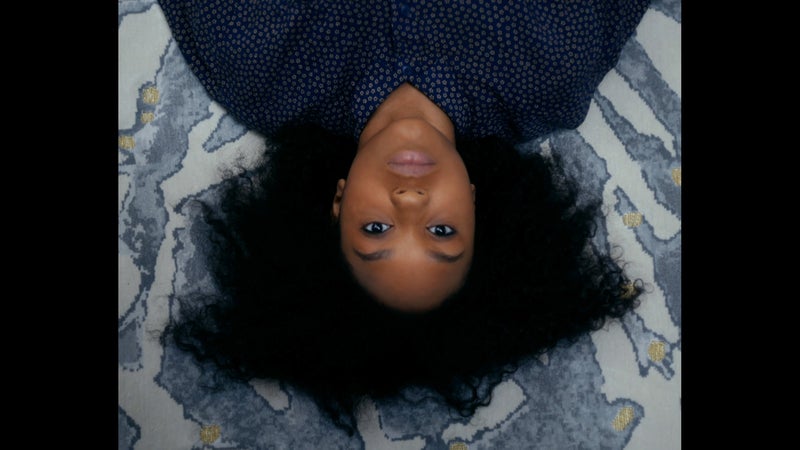 Scene from Haley Anderson's film
Anderson focuses on the relationship between generations, specifically between a grandmother and her granddaughter. "I wanted to use Fort Street Studio's Casperia rug design in particular because it reminded me of a nebula, which for me embodies the idea of someone passing on but their memory and spirit are still present. Like interstellar dust clouds," says Anderson. 
The films will be available online this month.