From Singulart's founding in Paris in 2017, its mission has been to transform the art market by making it transparent, accessible and affordable. Representing a diverse collective of talents to a broad spectrum of consumers, the digital platform bypasses national borders, disrupting the old business model by providing both artists and buyers with more visibility than they'd ever find at a brick-and-mortar gallery. Singulart's 12,000-plus artists—nearly half of whom are female—hail from 146 countries. Comprising all styles of painting, photography, sculpture and, more recently, custom-made furnishings, the site hosts 2.6 million visitors and sells close to 2,000 pieces per month. With exciting auctions and original artworks alongside special benefits for trade partners, Singulart is the smart, upstart alternative to traditional vendors with prohibitive price tags, and a fresh new source for a sui generis finishing touch to your interiors.
To ensure that accessibility doesn't compromise quality, a sharp-eyed staff of curators scouts emerging talents to invite to the platform. "We have a team whose role it is to identify artists all over the world," says head of curation Marion Sailhen. "It's an added layer of trust for our clients, both residential and commercial." Fortifying that bond, Singulart's liaisons will meet on-site with prospective buyers, then tailor suggestions to fit specific projects and properties. For a luxury wellness center opening in London in September, after considering a shortlist of candidates, the client ultimately commissioned a large-scale sculpture by Andrea Serra, an Italian artist outside of Florence who crafts all-natural materials into organic shapes—a vibe that aligns with the spa's values. "It was super important not to use any chemically modified materials; no plastic, only stone," says Sailhen. With Singulart as intermediary between the sculptor and interior designer, the proposal went through several rounds of sketches, finally arriving on Sea Bed, a fluid, curvaceous form that fulfills another one of the center's wishes—that the work "live within the natural light of the space."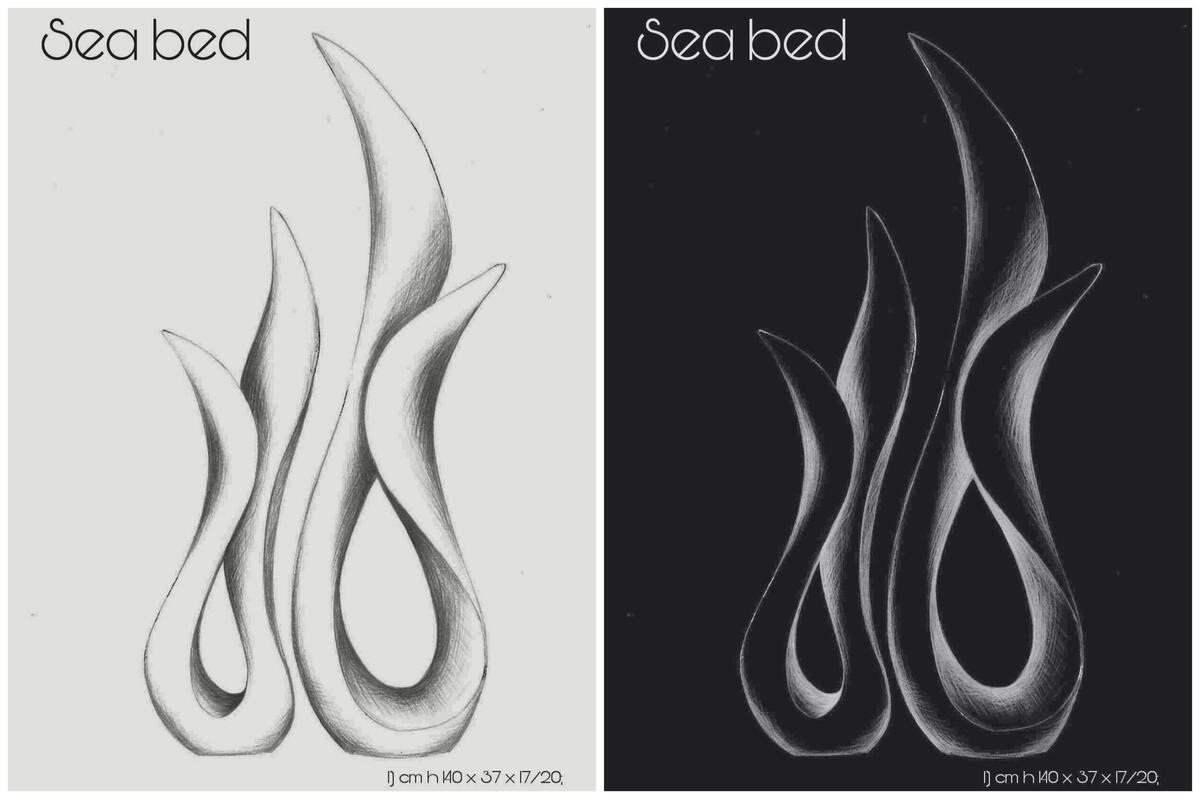 Esoteric needs met, Singulart also handles the practicalities of packing, shipping and installation to and from any country as part of its white-glove service, satisfaction guaranteed (returns included, no questions asked). Committed to supporting both parties in each sale, the gallery extends TLC to its artists too, through sponsored residencies around the world, advance payments, instructive courses on topics like pricing and, for top sellers, dedicated agents. Further democratizing its platform, the brand recently launched Balthasart—"the little sister of Singulart," says Sailhen—a separate site intended to match first-time collectors with up-and-coming artists who don't yet have the experience of those on the primary platform. "One of our mottos is to empower artists, so we wanted to offer a chance to everyone, whether they just graduated art school, or never went to art school, or work in another field," Sailhen explains.
The French duo of Guillaume & Laurie were once two such rookies. Through their partnership with Singulart, their primary-colored, pop-graffiti style has found its way to a limited edition of sustainably made hoodies and T-shirts, exhibitions in Tokyo and energetic frescoes in a Toulouse courtyard, a Lyon commercial center and Singulart's new showroom-offices in the heart of Le Marais.
"We consult with the client about the dimensions of the space, then adapt our graphics," says Guillaume, who in addition to being a painter has a background in set design.
"It's easy to collaborate with Singulart because there's a person for each step of the process. Communication, sales, shipping: The organization is absolutely perfect," adds Laurie.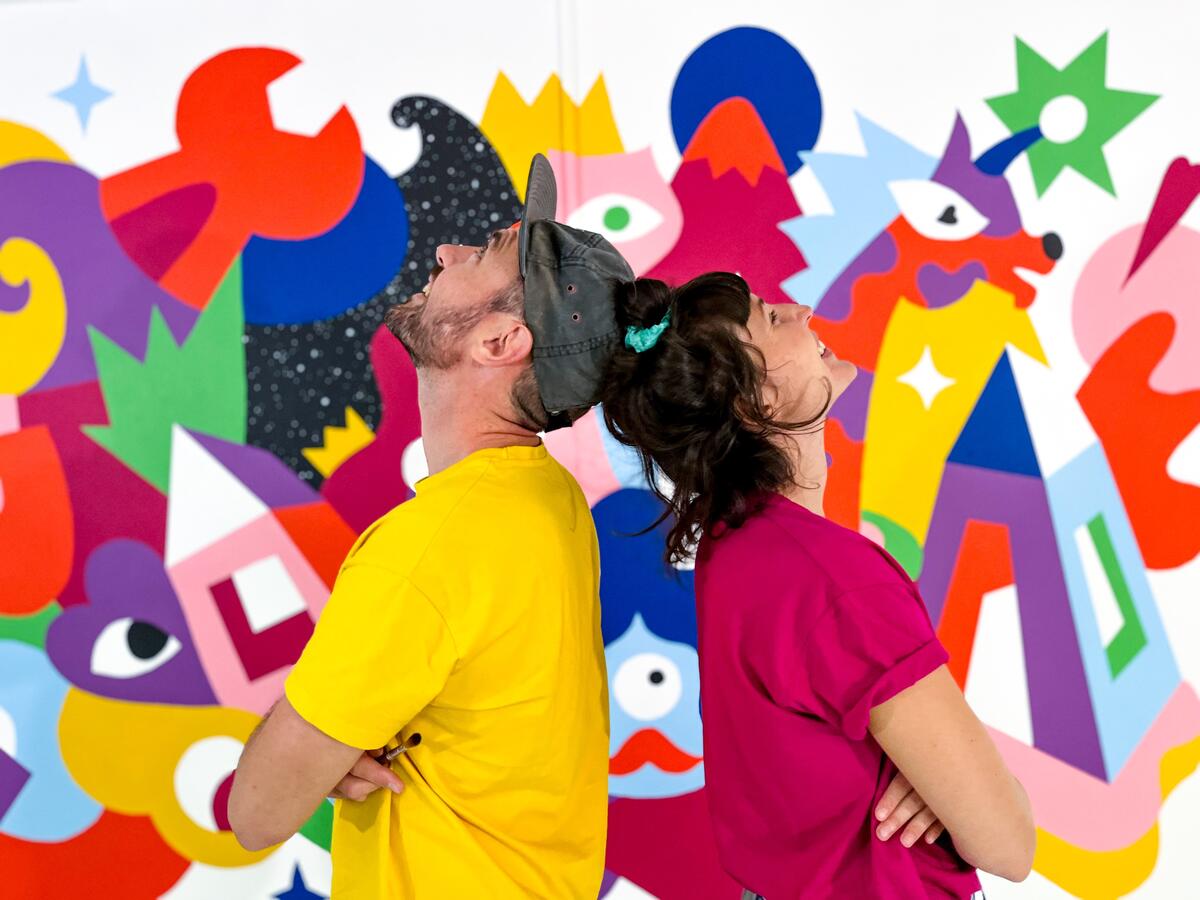 Apropos of its origins, Singulart may be headquartered in Paris, but its number of American artists is third only to French and German ones—and buyers based in the United States can feel confident purchasing works by any artist of any nationality, regardless of where they reside. "We provide U.S. clients with what we provide all our clients: expert knowledge about how to select, frame, display and invest in art," says Sailhen. The homepage connects visitors to Singulart's trade program, offering discounts and free consultation services that can be as simple as advice on acquiring a single piece or as comprehensive as defining the visual identity for a suite of properties. Search is arranged in myriad categories: popular artists, holiday roundups, price, style, color, even mood. The company is currently beta-testing an AI function for the ultimate in bespoke results.
The presence of so many artists on the platform offers novice collectors the opportunity to investigate their own interests and refine their individual taste. "Some of our customers didn't dare push open the door of an art gallery because they feared being judged," says Sailhen. "And over time, they've become huge collectors." With prices averaging $2,000 to $3,500 for a work by an established artist on Singulart and as little as $50 for a piece by an ingenue on Balthasart, it's also a low-risk, high-return investment.
Befitting a digital brand, Singulart has a strong social media presence, and it keeps subscribers entertained and informed through a weekly e-newsletter, published in six languages; profiles both online and in its biannual print magazine of artists and other influential industry figures; and events like the annual Singulart Awards, which honor a painter, sculptor and photographer based on platform metrics and an expert jury's deciding vote. In the nonvirtual world, the company exhibits at international art fairs in New York, Miami, London, Berlin and beyond. So the next time you're shopping at one, or happen to be in Paris, stop by for a chat—and, at Sailhen's invitation, a glass of champagne. "We are open to everything: different identities, having a drink, discussing art," she says. And with a sales team that's fluent in 26 languages, Singulart is sure to speak yours.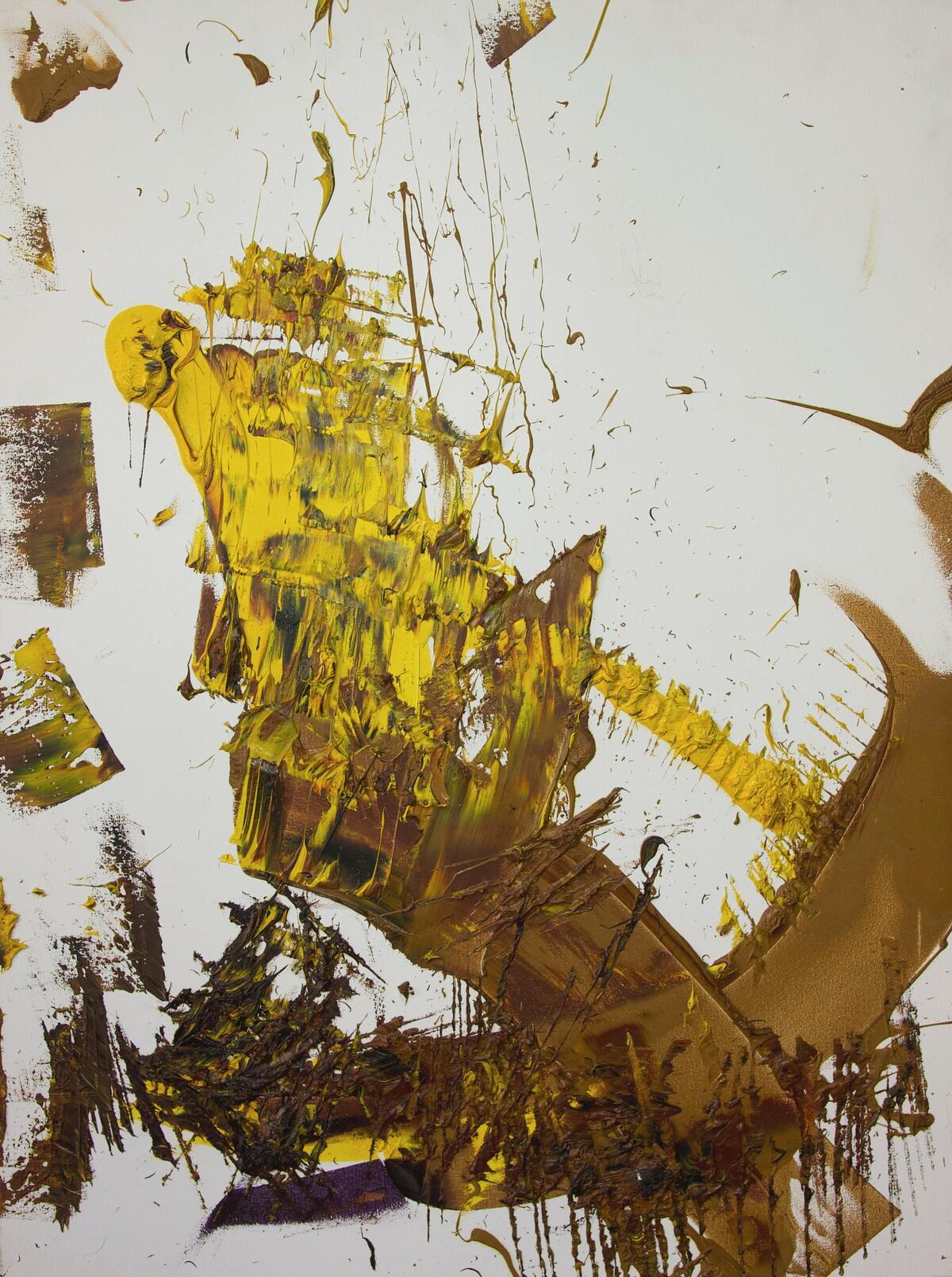 This story is a paid promotion and was created in partnership with Singulart.
Homepage image: For Singulart's showroom-offices in Le Marais district of Paris, artists Guillaume & Laurie created "Apollo," a primary-colored, icon-peppered, happy-making mural | Courtesy of Singulart