Mushrooms, seaweed, insects: Manufacturers are experimenting with every conceivable alternative material in the race toward a more sustainable future, and while several brands in the fashion world have already adopted them, the home industry, for the most part, lags behind. What is the holdup?
It is certainly not a lack of funding. According to Elaine Siu, chief innovation officer at the Material Innovation Initiative, $2.3 billion has been invested in the next-gen materials industry since 2015—and funds raised by startups in 2021 were nearly double that of the funds raised in 2020. In May, cell-cultivated leather developer VitroLabs secured a $46 million Series A funding round, while the fungus-turned-faux-leather brand Bolt Threads closed in on a $253 million Series E last September. Just last week, AlgiKnit—a Brooklyn-based maker that creates yarn from kelp—announced the completion of a $13 million Series A funding round, which it will use to scale up production for the commercial market.
Some major fashion brands are already offering these materials at retail: Designer Stella McCartney, known for her commitment to environmental issues, debuted a collaboration with Bolt Threads last year, and Everlane partnered on a tote bag with another faux leather producer, Modern Meadow. But when will these materials make it into home products? As manufacturing experts, product designers and brands can attest, the journey there is not so simple.
Supply chain snarls
Jerri Hobdy first learned about alternative materials in 2009 while attending Savannah College of Art and Design. After graduation, her career as a product designer took off: Recruited by Anthropologie, she designed more than 200 furniture and lighting pieces for the brand, including its top-selling Elowen chair, before eventually opening up her own consultancy and designing for brands like Arteriors and Four Hands. Last year, Hobdy, now based in Denver, unveiled her own sustainable furniture brand, Meno Home, with a new collection of original designs—including a stool incorporating cactus leather—set to debut at the end of 2022. The benefits of the material are manifold—aside from regenerating quickly, its production requires much less water than traditional leather, and there are no toxic heavy metals involved in tanning the product. While Hobdy is not eschewing cow leather entirely—she has several pieces sourced of traditional leather in her line as well, recognizing that it is often otherwise a wasted byproduct of the meatpacking industry—she is hopeful about plant-based leather as the next step in sustainable materials sourcing. Still, she says the idea to use alternative materials in a home product has "been over a decade in the making, and only became a viable option within the last two, maybe three years."
A flow of influence has to happen for alternative materials to reach an end consumer—especially if the product is going to make it to the trade. While manufacturers sometimes lead that charge, more often it is initiated by industrial, furniture or interior designers who approach a factory with the idea of creating something new out of an emerging material.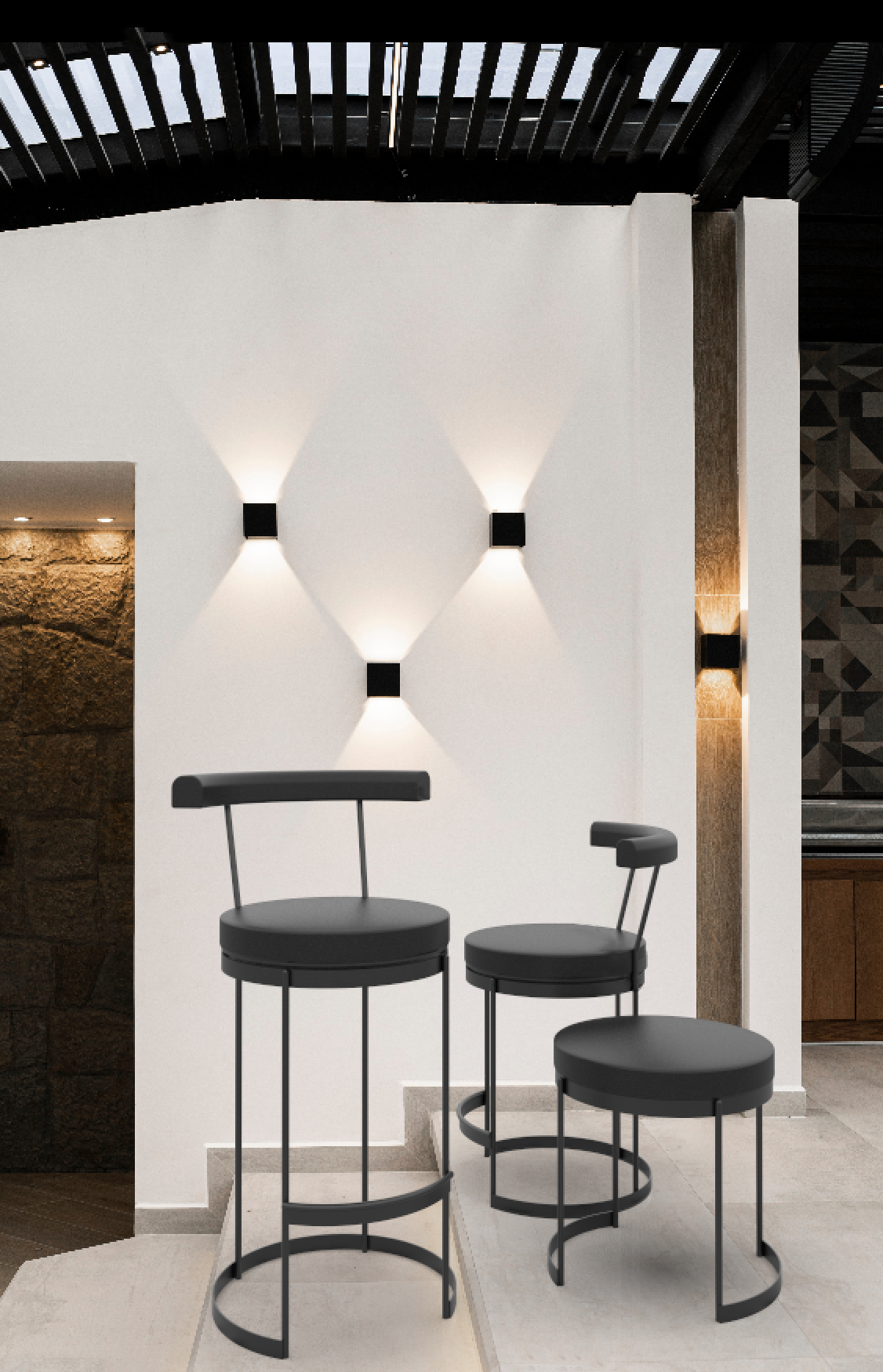 That is also where the first speed bumps in the process tend to arise. In Hobdy's experience, whenever she has attempted to specify something like cactus leather with a factory, inevitably it doesn't yet have an account with the maker of the material. Furthermore, it doesn't often make sense for the manufacturer to open a new account with the newer, experimental materials companies. If, for example, a facility is located in Vietnam, but the alternative material is produced in the U.S., establishing new shipment lines to accommodate the flow of raw goods makes an already extended supply chain even more convoluted and costly—not to mention that many suppliers are reluctant to fabricate pieces from unfamiliar alternative materials to begin with.
To make her cactus leather stool a reality, Hobdy had to explore nontraditional routes of sourcing and production. In lieu of attending trade shows, she decided to search on social media, eventually coming across Mexico-based company Adriano Di Marti, which creates vegan leather from nopal cactuses. Once she secured the material, Hobdy had a couple of factors working in her favor. Her ability to manufacture small batches of the stool in Denver combined with her plan to limit sales, to start, to her local market there allowed her to set up her own straightforward supply chains. The end result: a product development process faster than traditional mass-market production, allowing her piece to hit shelves in the fall while also making its commercial debut in a Denver restaurant around the same time.
Why fashion comes first
Hobdy may be ahead of the game when it comes to producing home goods made with alternative materials, but Adriano Di Marti, the very same company from which she sourced the cactus leather, has already made its fashion debut—and with major retailers like H&M, Everlane, Fossil and Karl Lagerfeld, no less. Which begs the question: How did the apparel brands beat her to it?
Constructing garments is generally a more streamlined undertaking—producers work with a limited set of materials for each clothing item, so the manufacturing process is both simpler and faster. Furniture pieces, on the other hand, can incorporate any number of materials, requiring a complex network of global supply chains just to attain them before construction even begins.
"The to-market timeline is very extended," says Hobdy. "Let's say an apparel company and a furniture company adopted the same material at the same moment—furniture would still be slower to market, which I think has been the case with my cactus leather stools. Maybe Everlane found the material right when I did, but we've got a product category that just works differently on the development side—and cactus leather is just one of three materials in our stool, versus one of one in Everlane's bag."
Separate from the seemingly intractable production timeline for home furnishings, the fashion industry may just be more motivated, and organized, in terms of promoting the adoption of sustainable materials. Hobdy points to global working groups like the Fashion Industry Charter for Climate Action, launched in 2018, which established the initial parameters for addressing sustainability in business practices, drawing signatories such as Target, H&M, LVMH and countless other retail and luxury brands. The organization put forth readily implementable guidelines to reduce environmental impact. Lacking a comparable strategy from a home industry–specific group, Hobdy used the organization's framework to design Meno Home's sustainable processes, which are centered on reducing waste, utilizing climate-friendly materials and lowering carbon logistics.
"Furniture needs a global working group," says Hobdy. "Right now, there's no one central place for all this information, but the pieces definitely are out there."
Making it to market
While the home sector may still need its own universal climate action charter, individual consumers and industry changemakers are becoming increasingly educated about sustainable choices—a significant shift that helps influence businesses and buyers to accept the added costs associated with introducing new products. It could signal a turning point for those working in alternative materials, according to David Mahood, owner of sustainability consulting group Olive Designs and a founding member of the Sustainable Furnishings Council.
Mahood has been wrestling with the dilemma of bringing green products to market since he first started working in the furniture realm more than three decades ago. A former producer of sustainable furnishings, he has the firsthand experience needed to help manufacturers navigate greener product development—and has encountered his fair share of resistance. He shares the example of trying to replace plywood in seating designs with a tree-free wheat board material (made from waste material from agriculture). His plans hit a wall when no suppliers were willing or able to mold the wheat board product through the same methods used with plywood. "You may have a great concept, but the supply chain out there isn't ready to work with you," says Mahood.
Over the years, however, things have started to change. Manufacturing equipment has progressed to handle a wider variety of materials, speeding up some of those entrenched supply chain issues. Plus, more new companies are making green products their goal from the outset—a business structure that places a higher incentive on all parties involved to implement the proper supply chains, Mahood says.
"[Today,] there are fewer roadblocks," Mahood says. "I think a lot of us that have been in this for a long time have been preaching the same thing: You get a team to buy in from day one—you have a common vision and that's your goal, and you make sure that that filters down the supply chain, so everybody knows this is what we're trying to accomplish."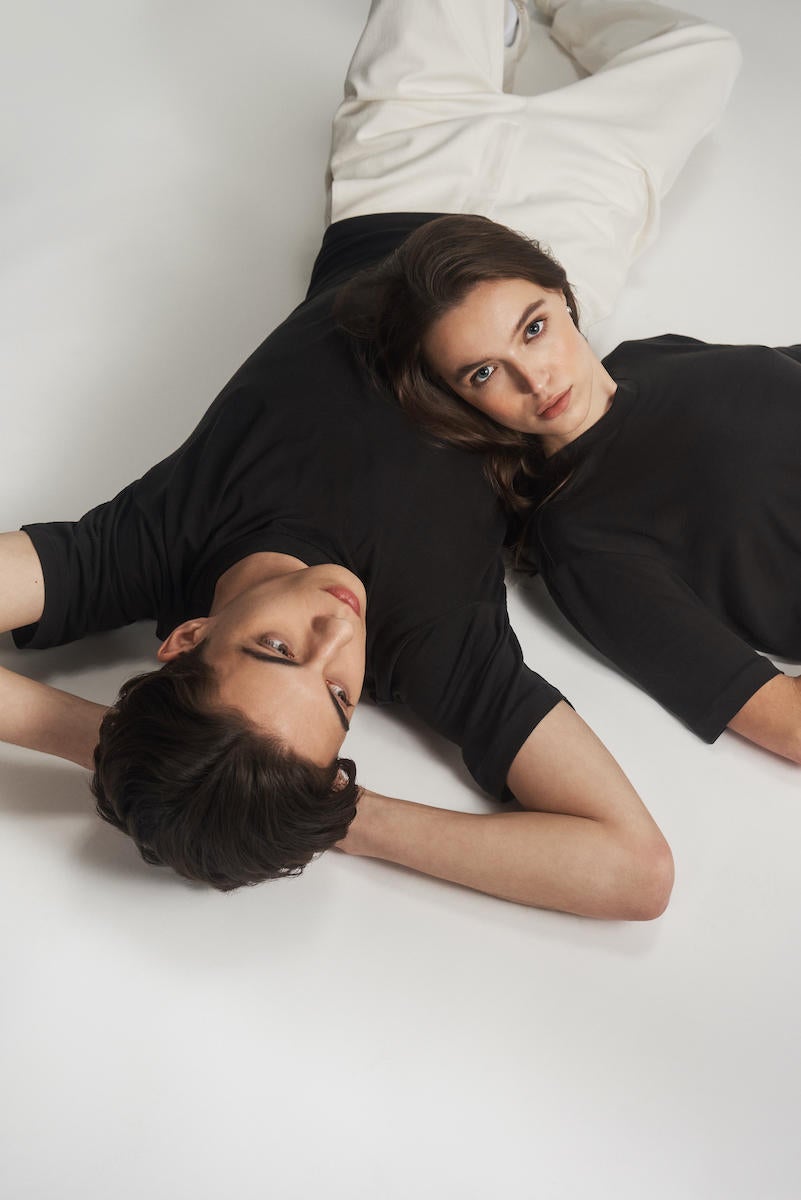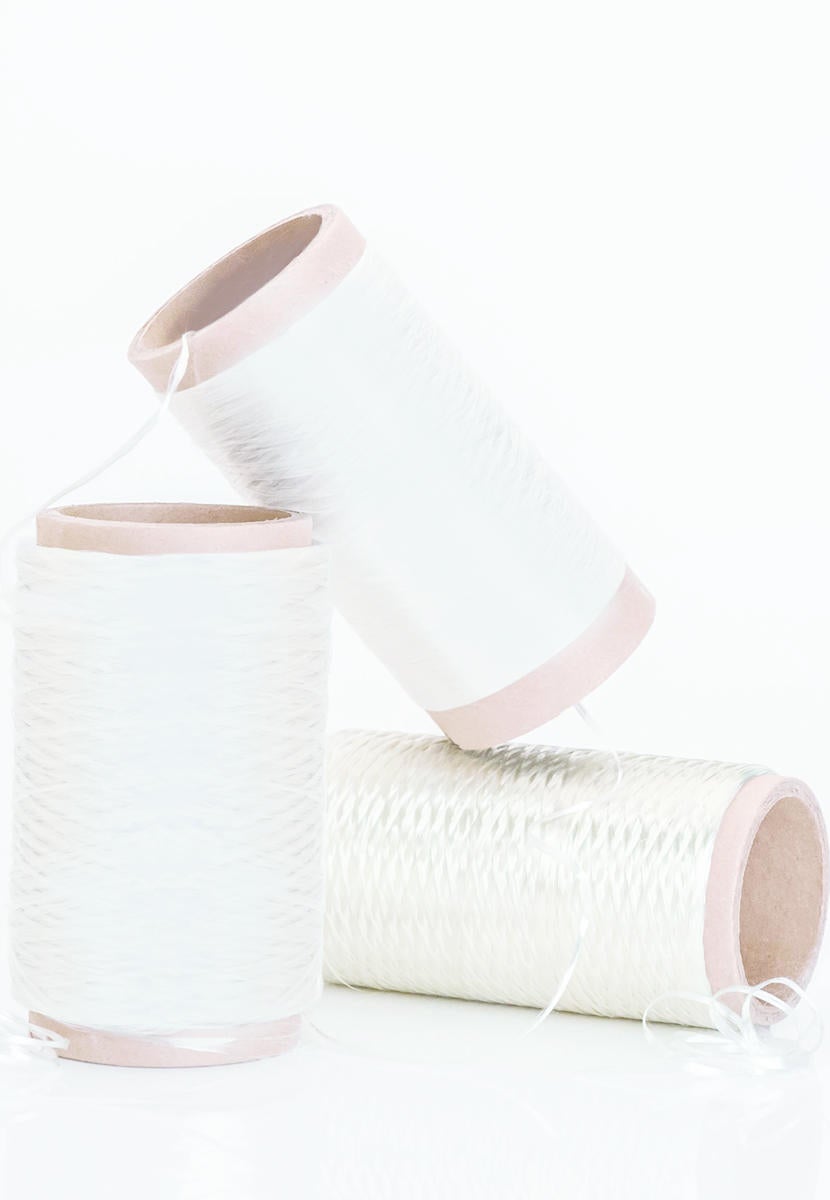 The benefits of these changes are already beginning to take effect. For example, alternative-materials company Evrnu—founded in 2014 by Stacy Flynn, a former textile executive for DuPont, Eddie Bauer and Target—was established with the goal of creating recycled textiles out of cotton waste. After closing in on a $15 million Series B round in November, the company was able to commercialize its materials, which is now making its way into home products like sheets, towels and bedding, and will be available through brand partners like Stella McCartney, Adidas, Levi's and Target. "We can meet or exceed our partners' quality requirements and recycle the products they make in the same or better quality," says Flynn.
With climate conditions increasingly dire, bringing products to market faster is an evermore urgent concern among the newest generation of alternative-materials brands. The founders of AlgiKnit, launched in 2017, knew their cleanest route to market would include both harvesting a natural material—kelp—and then finding ways to introduce it into existing supply chains. Bolstered by a newly debuted manufacturing facility in North Carolina, the brand's next focus is on expediting its commercialization process, with an eye toward expanding the scope and verticals in which its product will premiere. Part of a quickly growing cadre of alternative-materials brands navigating the leap from fashion to home, AlgiKnit intends to infiltrate both product categories—a strategy that may foreshadow broader possibilities for sustainable products across the two sectors.
"We definitely see a lot of opportunity to be integrated throughout the average person's day-to-day life—from interiors and home goods to automotives and other applications," says AlgiKnit CEO and co-founder Tessa Callaghan. "There's often a shift where the wave starts with one industry and follows into the next, and we certainly see that happening."
There may be a wave, but it has a long way to go before it reaches tidal proportions. Among the more than 100 alternative-materials companies the Material Innovation Initiative is tracking, less than 20 percent are in commercial-scale production. According to Siu, the majority of startups are still in the early concept stage—conducting research and development, producing prototypes or building facilities—which means that most to-market representations of emerging materials can currently be found in capsule collections or small-batch projects like Hobdy's stool. Nevertheless, manufacturers that decide to partner with alternative-materials companies now have the best bet of hopping on at the start and riding that wave right into the home world. "We have no doubt that next-gen materials will take over the home goods market in the coming years," says Siu.
Homepage photo: ©zaza45/Adobe Stock