Product Preview is a weekly series spotlighting the latest and greatest debuts in the marketplace. Check back every Friday for what's new and notable.
The weather is warming up outside and the launches are getting livelier by the minute. From two-tone scalloped passementerie trims to sofas swathed in 1970s-inspired prints, here are 10 highlights from the latest round of releases.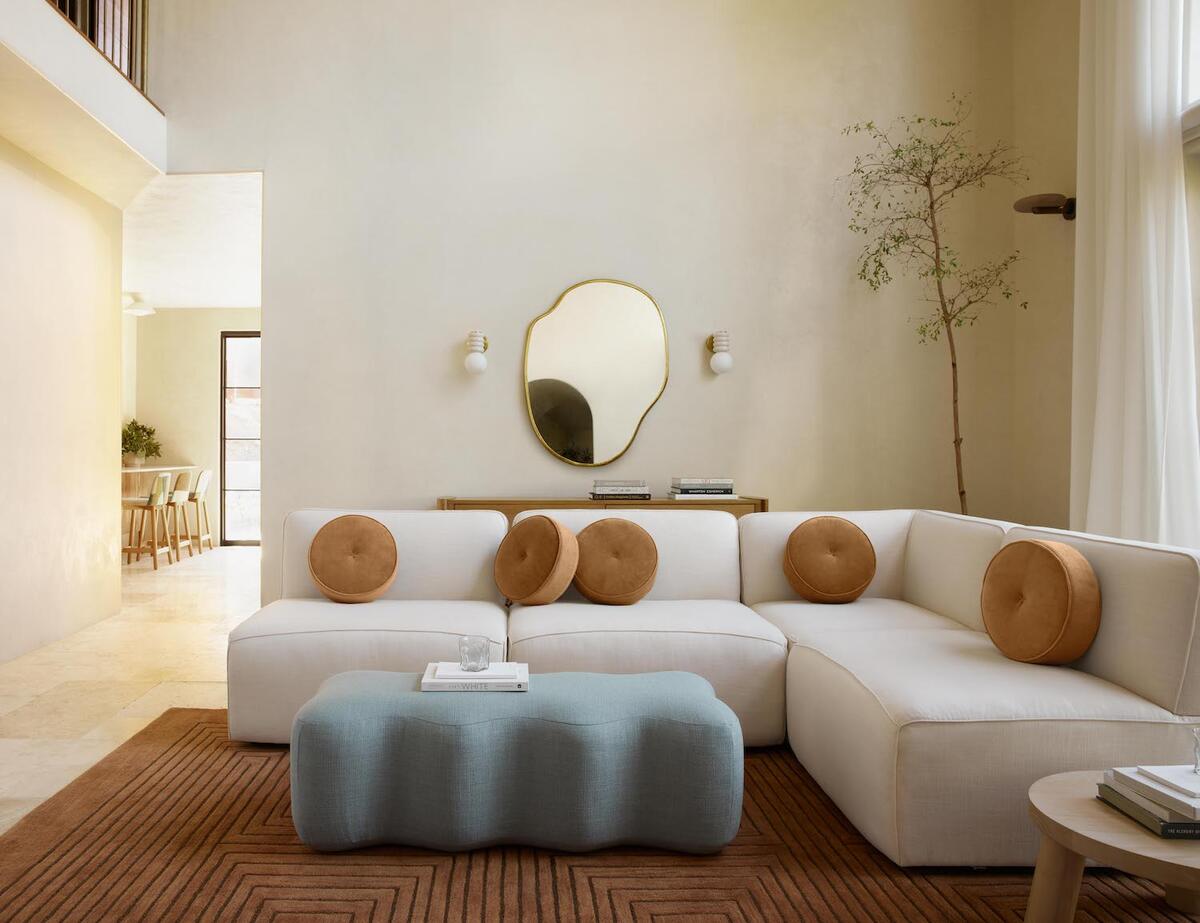 Courtesy of Lulu and Georgia
Eny Lee Parker's collab with Lulu and Georgia is an ode to organic lines. The collection offers 22 furniture and tabletop designs outfitted in unruly, wabi-sabi-style silhouettes, such as the sinuous June bench, the modular Solana chaise sectional sofa and the squiggly legged May dining chair.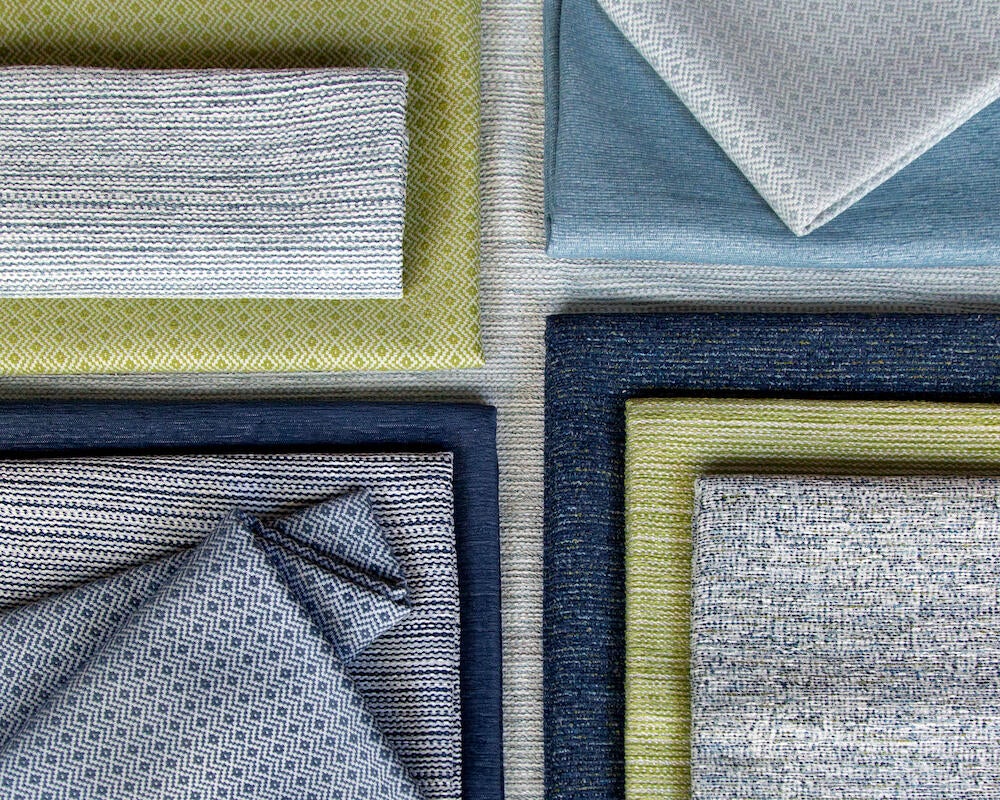 Kravet teamed up with Valdese Weavers in support of the Seaqual Initiative, a collaborative effort that creates textiles from upcycled marine plastic waste. The line, known as the InsideOut Sustainable Textures Seaqual collection, spans 56 water- and fade-resistant designs composed of reclaimed ocean materials, and is available in a rainbow of colors and patterns ranging from solid neutrals to zigzagging styles and subtly striated seafoam stunners.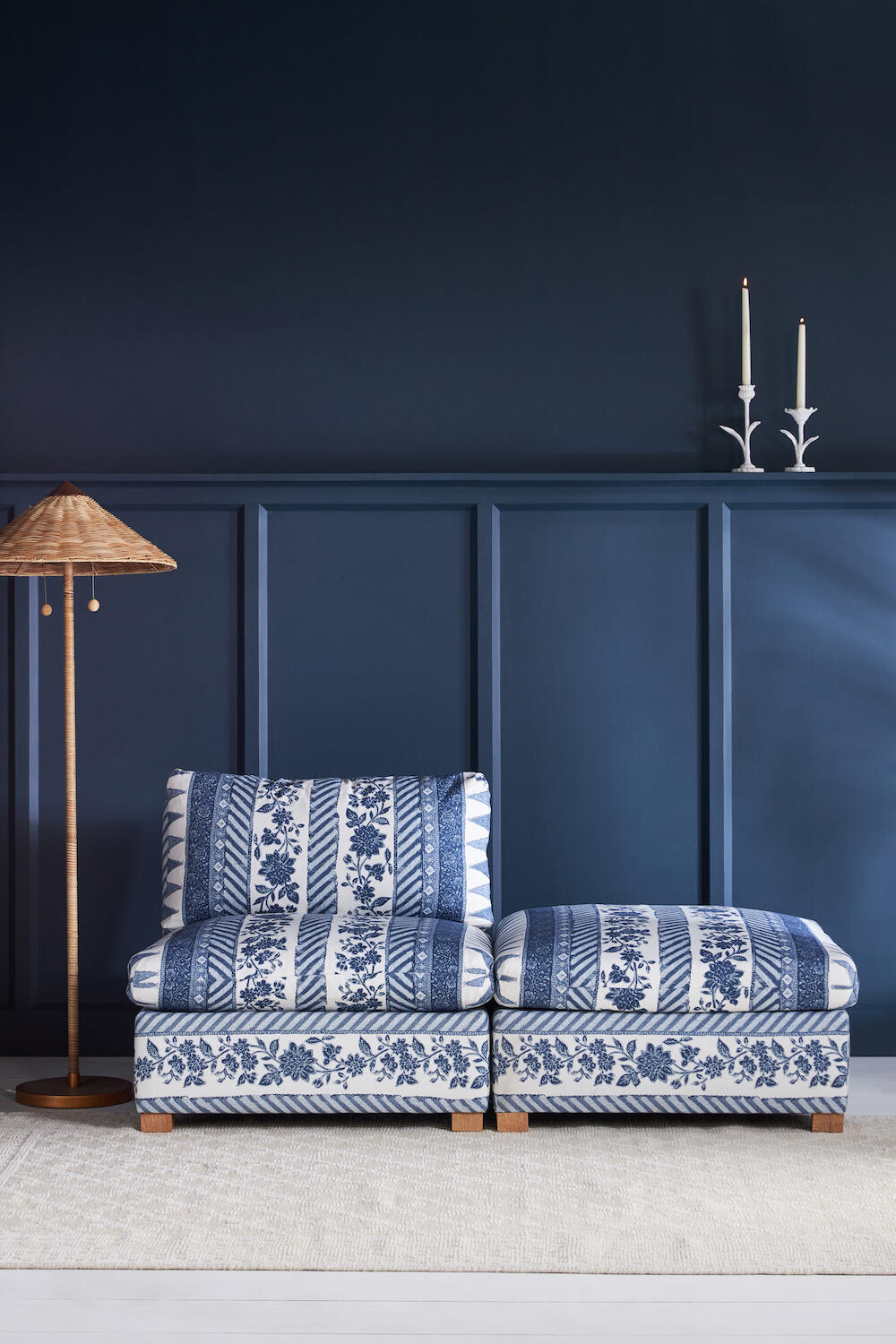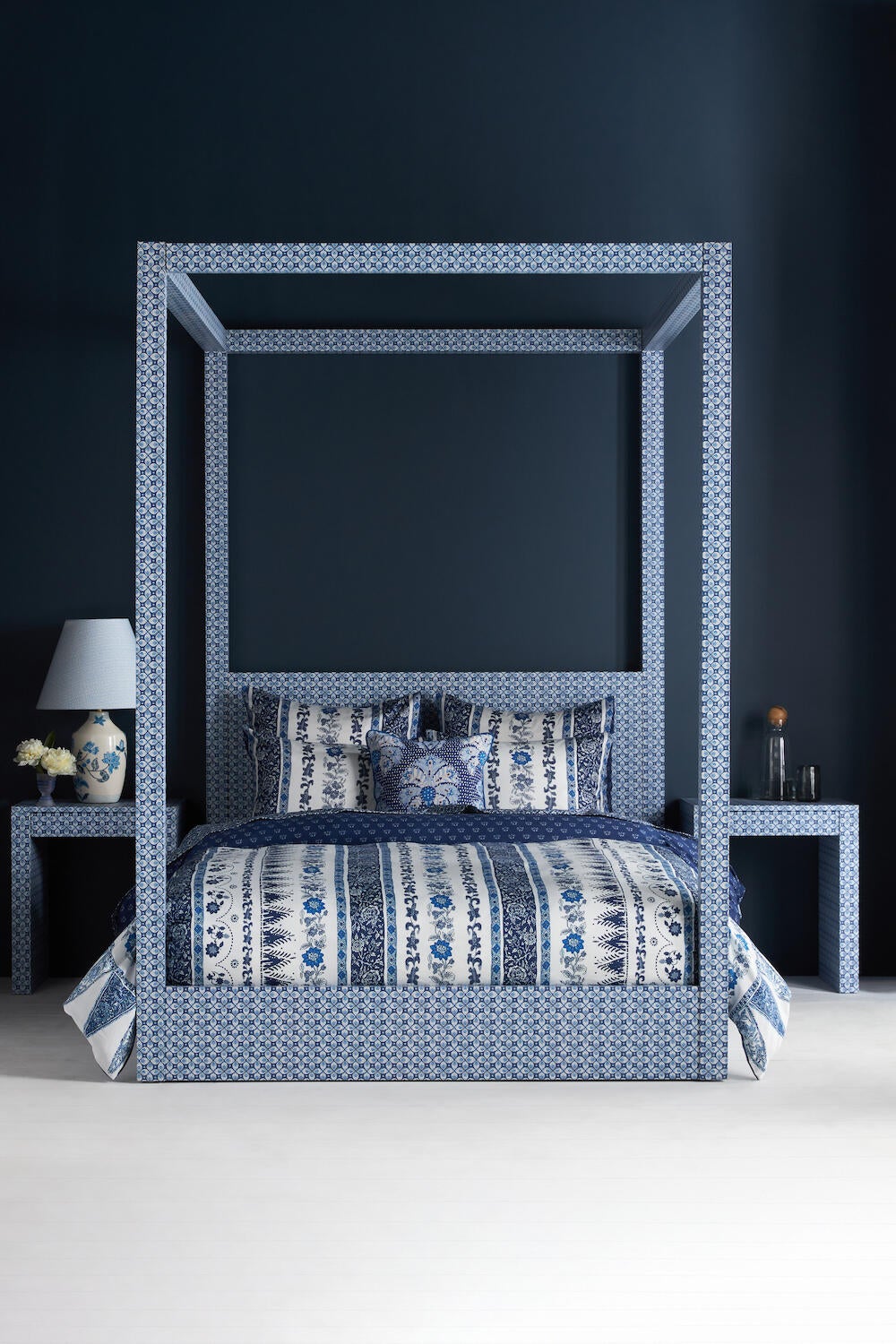 Mark D. Sikes's second collection for Anthropologie is teeming with contemporary coastal appeal. The series offers furniture, textiles and bath accessories adorned in an array of sophisticated yet statement-making prints, such as a slipper chair covered in blue vintage-inspired floral upholstery to a four-poster bed clad in a medallion-patterned canvas.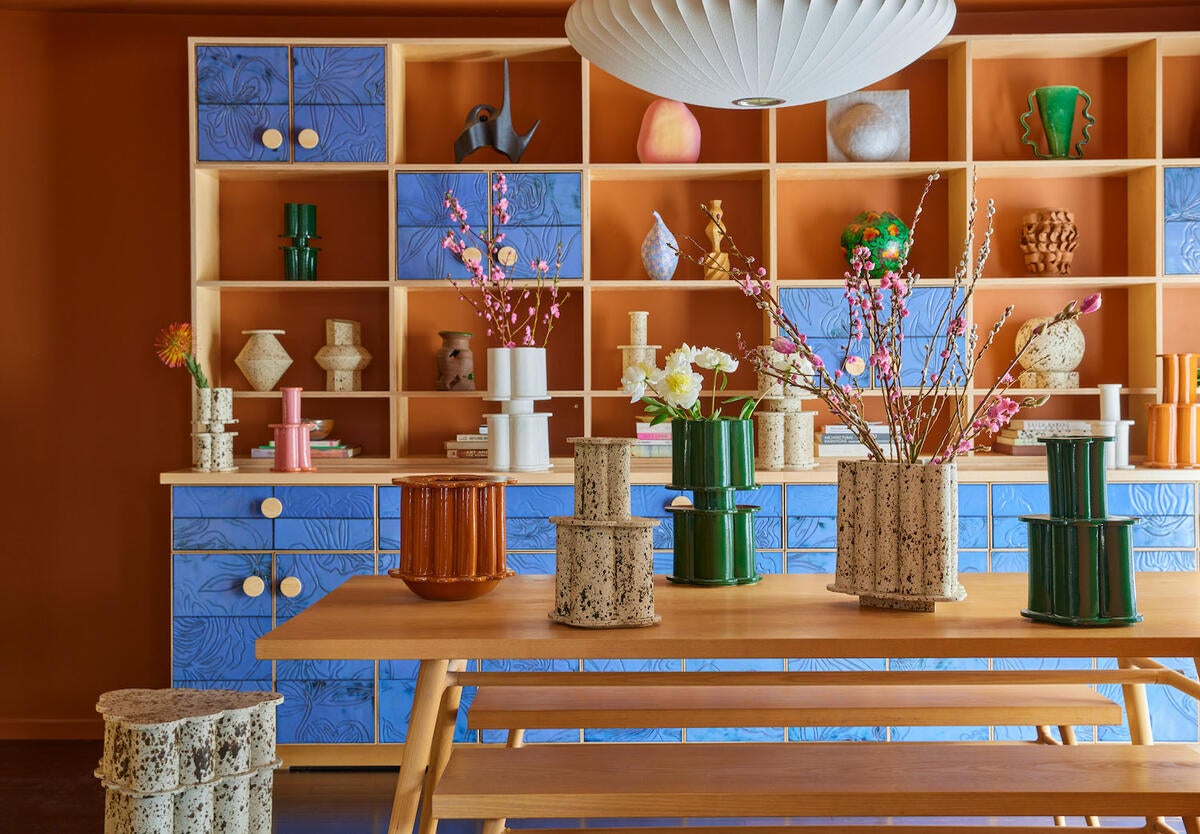 BZippy dropped a highly collectible selection of hand-made ceramic wares called Ruffle & Clover. Available in a symphony of finishes and glazes—including the spotted Drippy Palladium and the ombre-esque Pink Ice—the sculptural assortment features side tables, planters and vases punctuated by sleek tubular bases and playful scalloped tops.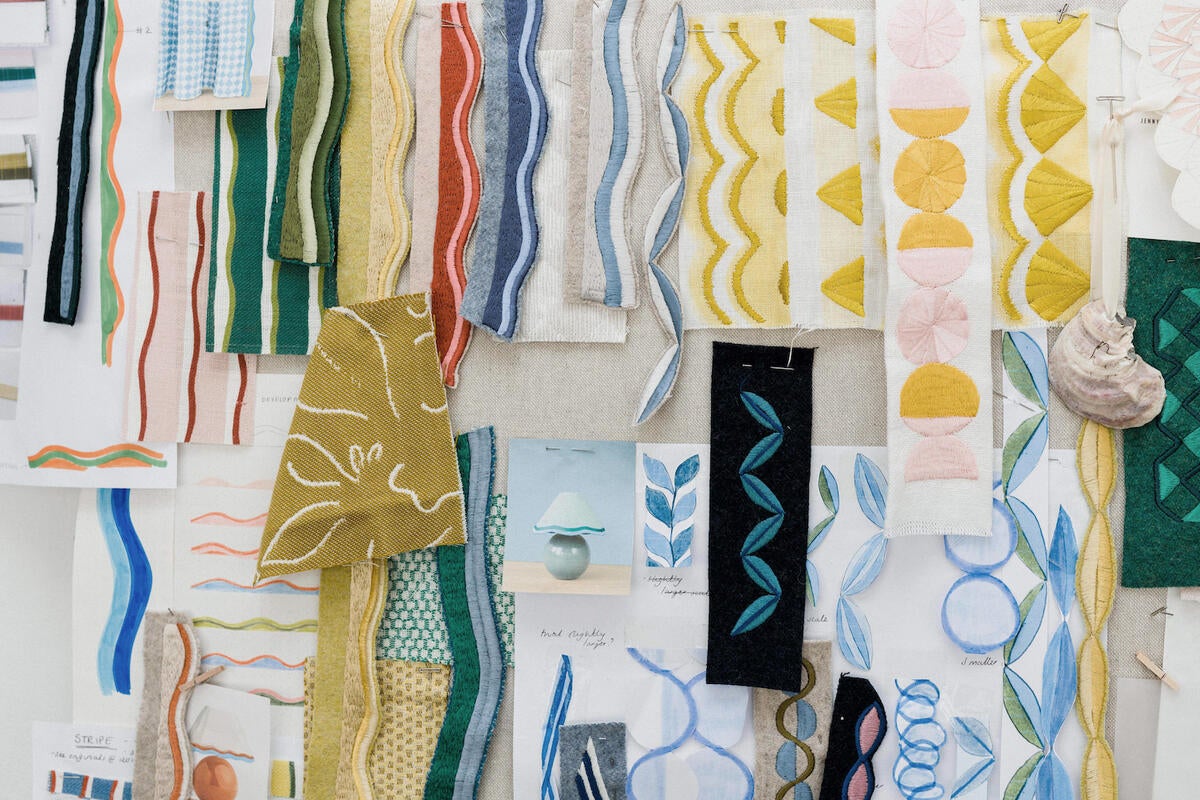 Imogen Heath's collaboration with Jenny King Embroidery is a love song to old-world passementerie. The eye-catching collection boasts four whimsical hand-embroidered designs that re-imagine traditional trims and borders in sprightly modern motifs, including a two-toned circle border called Clementine and a high-contrast serpentine appliqué named Leni.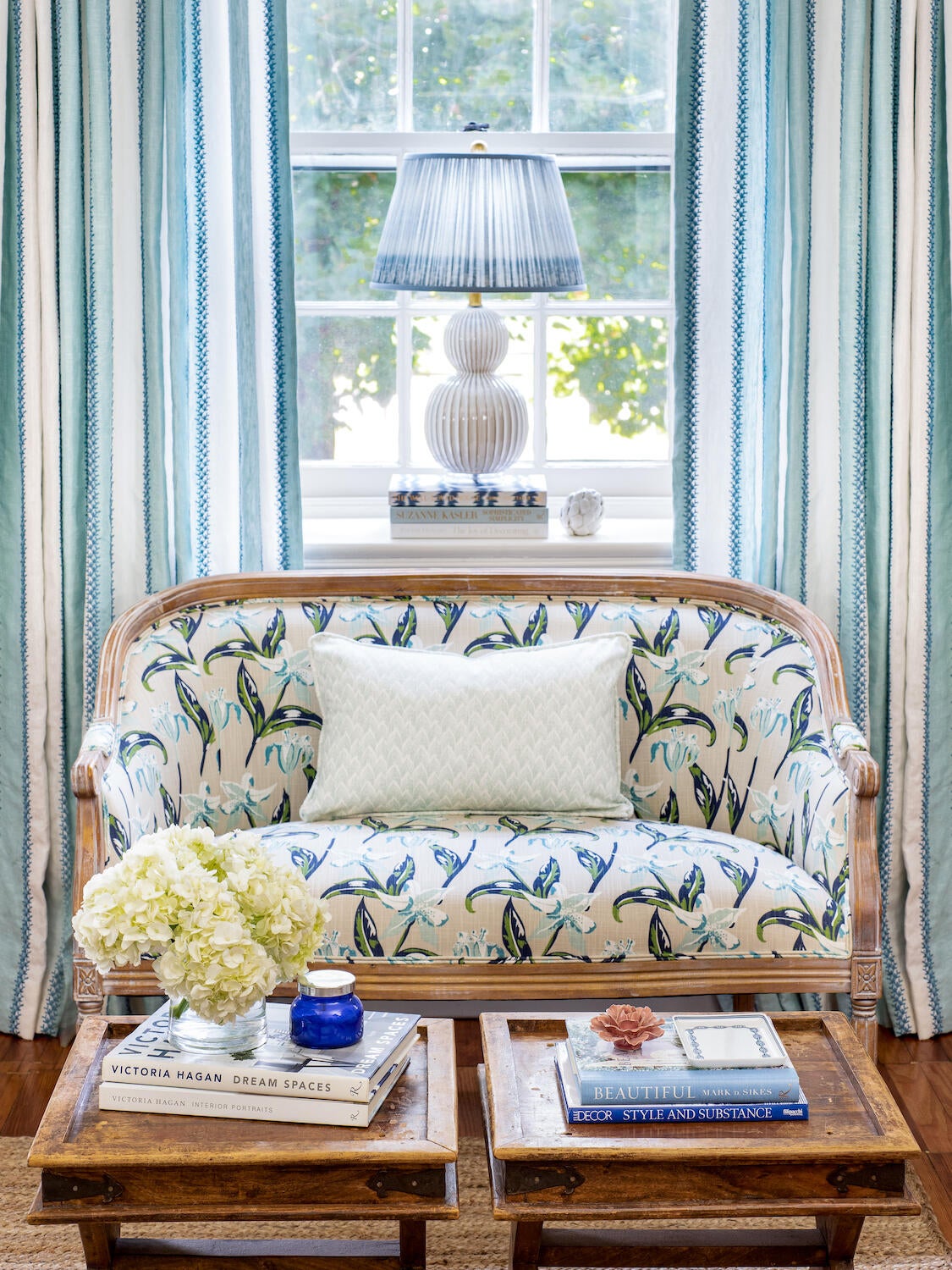 Maryland-based textile designer Victoria Larson debuted Heritage II, her third collection of fabrics and wallpapers for Stout Textiles. The line features a trio of sprightly new designs—as well as three existing patterns in fresh colorways—bedecked in lilies, daisies and coneflowers, such as the pastel-toned Miller, the foliage-filled Emma and the boldly banded Entice.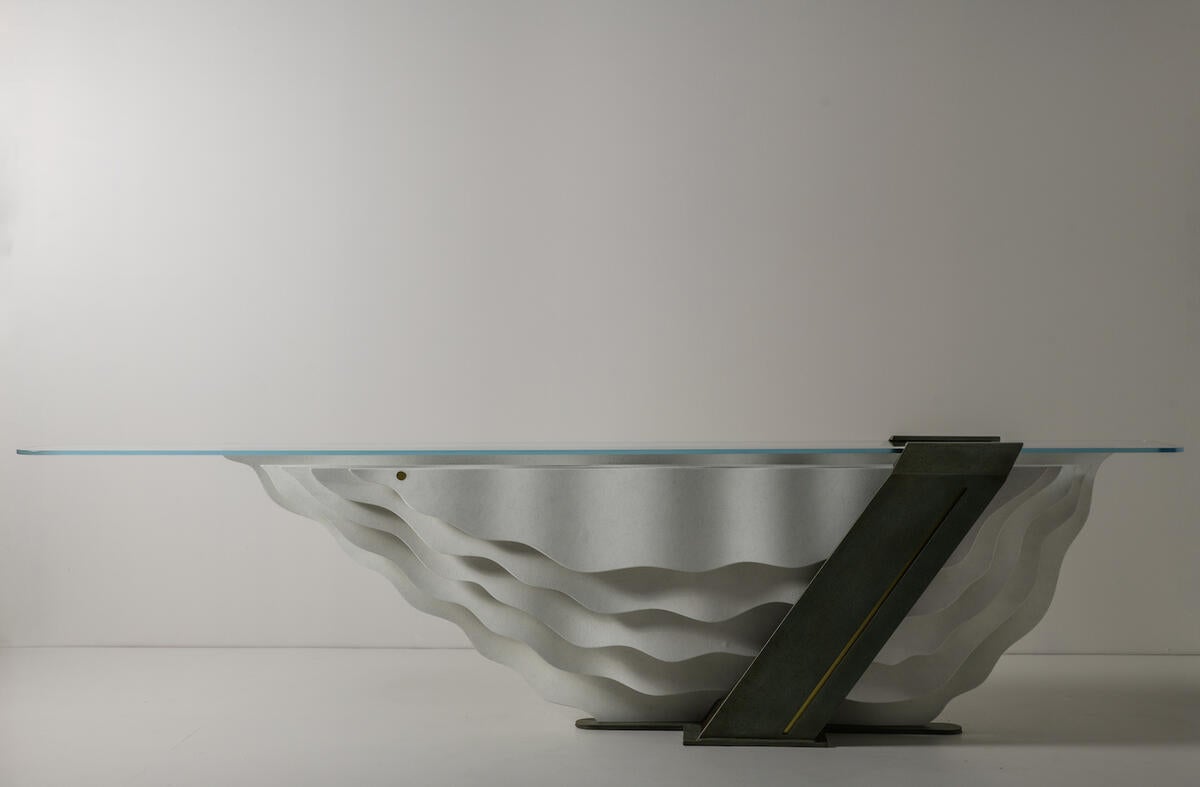 Insanely cool Amish furniture brand Abner Henry unveiled its collaboration with The Met. The series comprises seven limited-edition solid wood furniture designs inspired by some of the museum's most iconic artworks, including a tall bar cabinet with shimmery sand-blasted glass doors that pays homage to Gustav Klimt's portrait of Serena Pulitzer Lederer and a tutu-esque console table with a wavy marble base that draws from The Dance Class by Edgar Degas.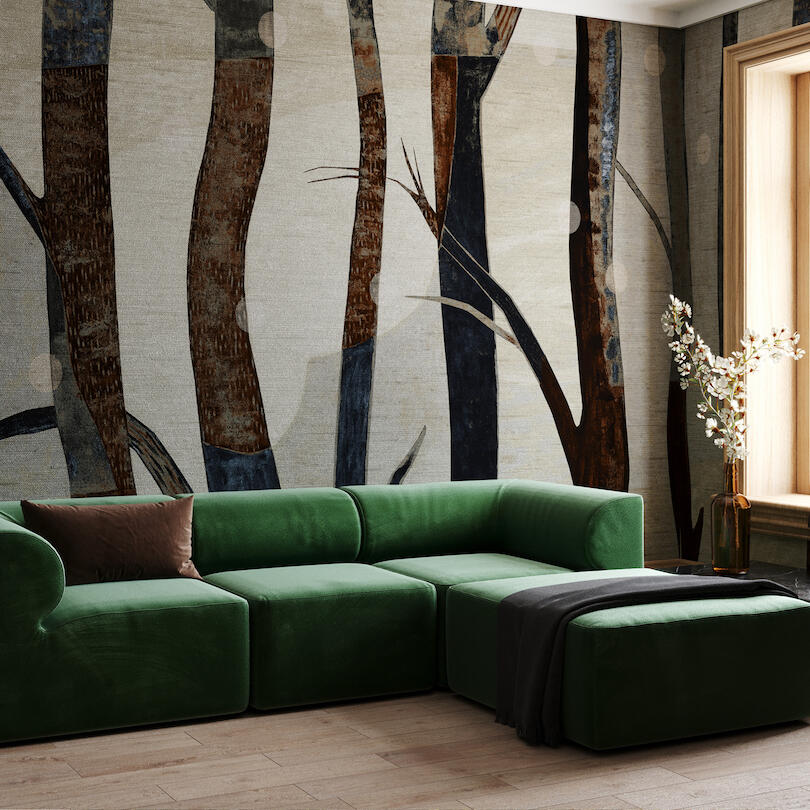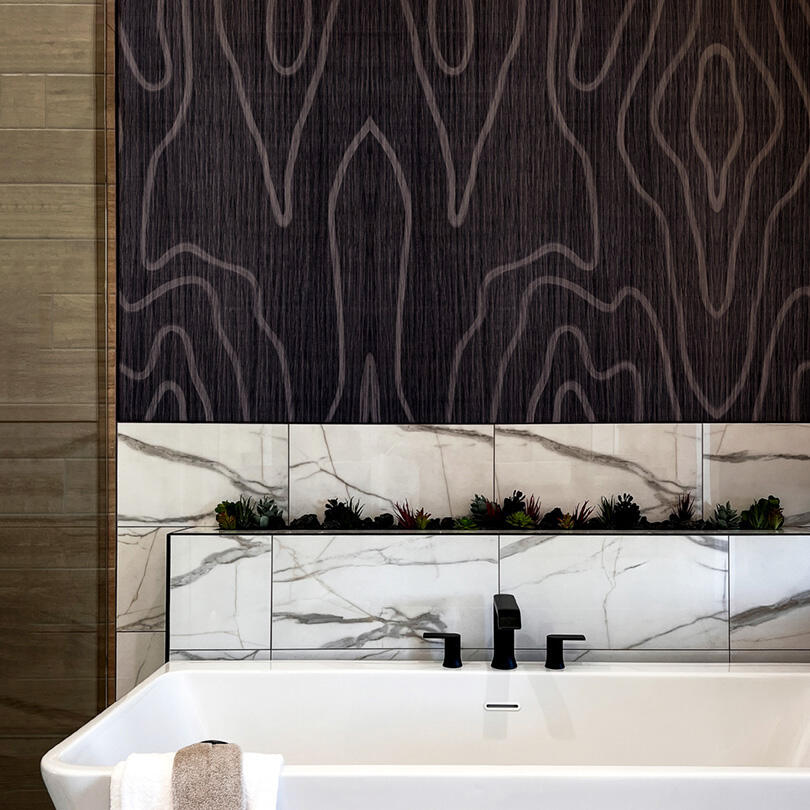 Ricci Studio released an enchanting pair of hand-painted biomorphic wallpaper patterns. The first, Bosco, is cast on a paper-backed silk ground and showcases an atmospheric forest landscape, while Plank features an undulating barklike motif and comes in your choice of eight earthy colorways, including Silver and Aubergine.
Nest Studio tapped sculptor Katie Gong for its latest collaboration. The line, named Knot, transforms the California-based artist's steam-bent woodworks into a quartet of twisted and tangled solid brass hardware designs using the centuries-old process of lost-wax casting.
Joybird's collaboration with Los Angeles designer Dani Dazey is a maximalist's dream. The limited-edition launch features six modern furniture pieces dressed in trippy, retro-inspired geometric prints, including a chaise sectional, swivel chair and bed upholstered in an art deco–style peacock pattern, and an ottoman, lounge chair and sofa swathed in a 1970s-esque chevron floral motif.