If art aims to be experiential, then artist turned textile designer Liane Ricci's wallcoverings hit the bull's-eye. For the last four years, the Durham, North Carolina–based artist has been transforming her imaginative abstract paintings into sophisticated wallpapers in rich colors and patterns that truly envelope a room.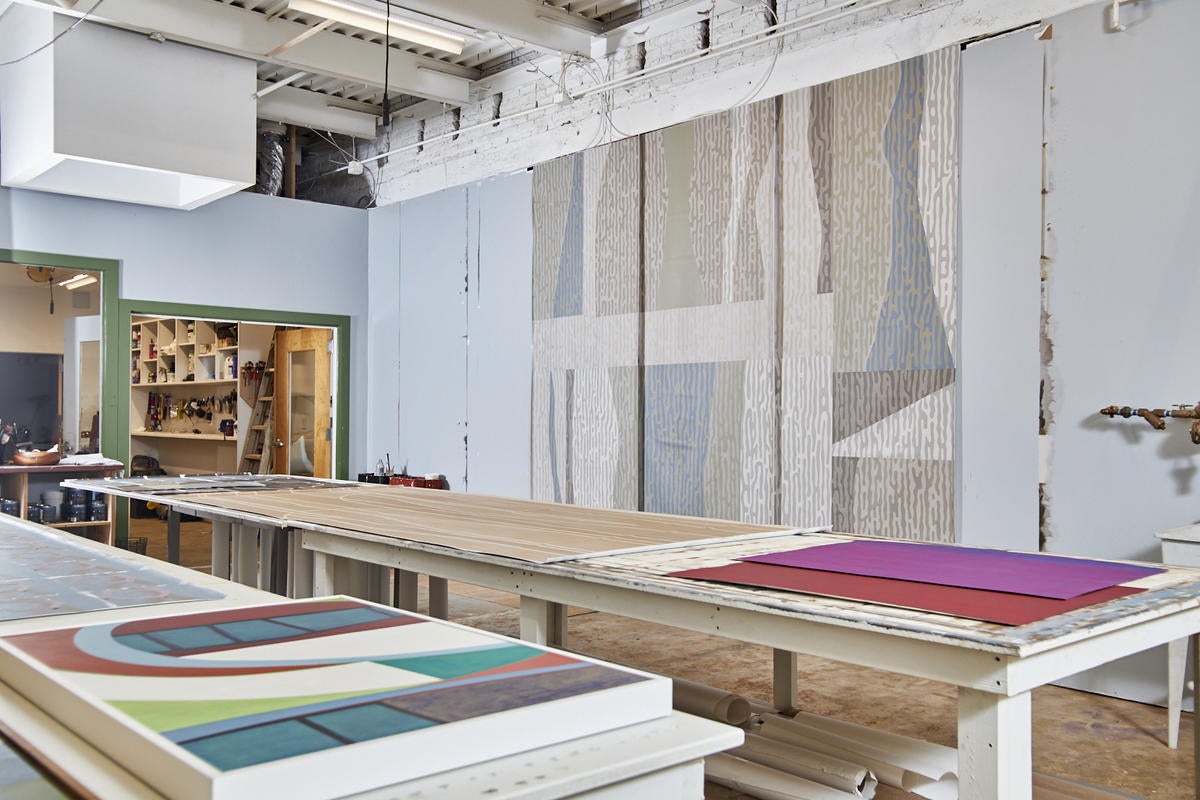 Originally from Tarrytown, New York, Ricci started out as a painter, showing in countless New York City galleries and studying everything from painting and ceramics at the University of Hartford to fashion illustration and costumes at the Fashion Institute of Technology. However, it wasn't until she traveled to Vittorio Veneto, Italy, in 2016 to attend an intensive workshop on fresco murals that she had an artistic aha moment. "I realized that art can live beyond a white wall," she tells Business of Home. "You can step into an environment where art is the wall and you're a part of it."
Inspired, she returned stateside and began experimenting with printed wallpapers. "I did a lot of loose drawings and played around with shapes, and would then use those sketches as a reference when I created the main artwork for each design," she says. "Then I'd scan those paintings and digitally clean them up and manipulate them into a repeated pattern."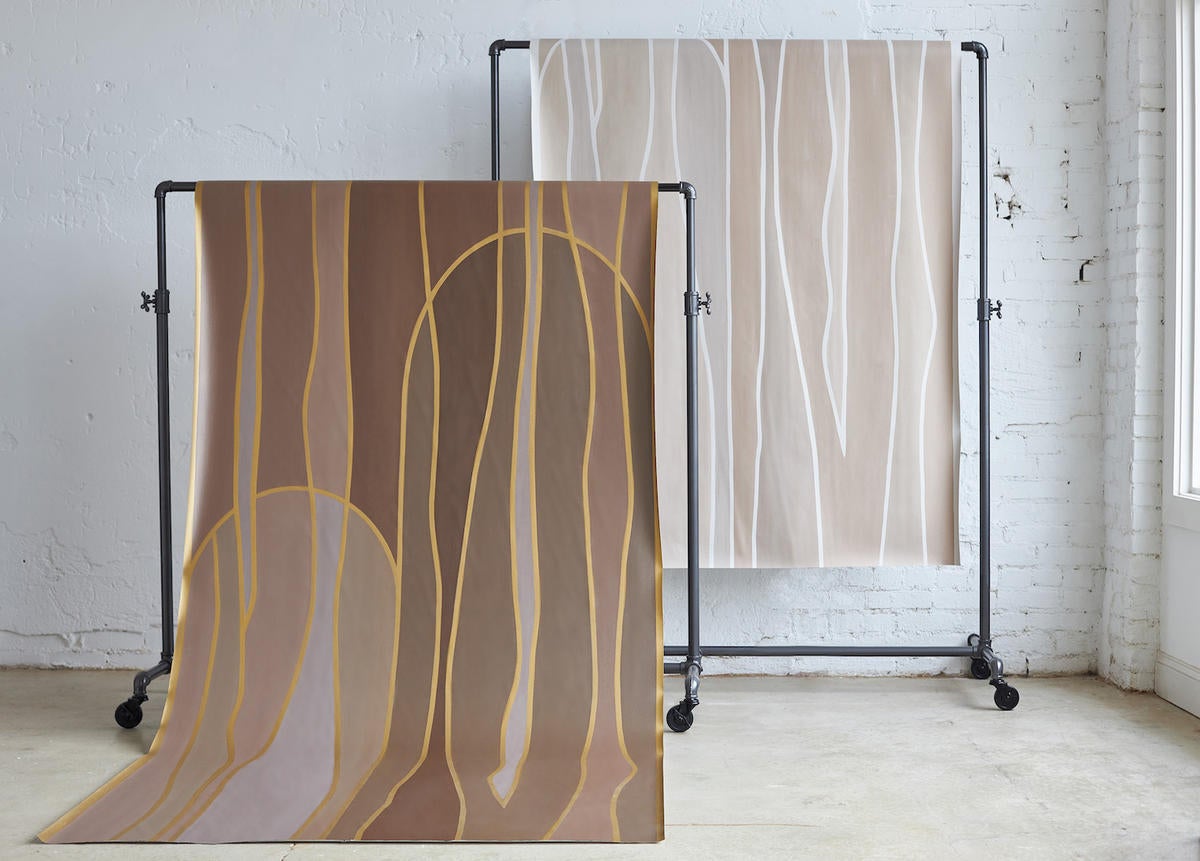 By mid-2017, Ricci launched her inaugural line of printed wallpapers and, not long after, began selling a small selection of hand-painted wallcoverings. "Everything changed in 2020, when I got a phone call from David Sutherland asking me to meet with his team," she says. "By the end of the year, I moved into a large art studio in Durham, hired my first employee, and created the murals for the primary bedroom at the Kips Bay Decorator Show House in Dallas for designer Kirsten Kelli."
Today, Ricci Studio offers six lines of digitally printed wallpapers, all of which are cast on fibrous, Forest Stewardship Council (FSC)–certified natural sisal flax in UV gel ink. "The paper is so dreamy," she says of the wallpaper grounds. "It's textured like watercolor paper, which complements the aesthetic beautifully."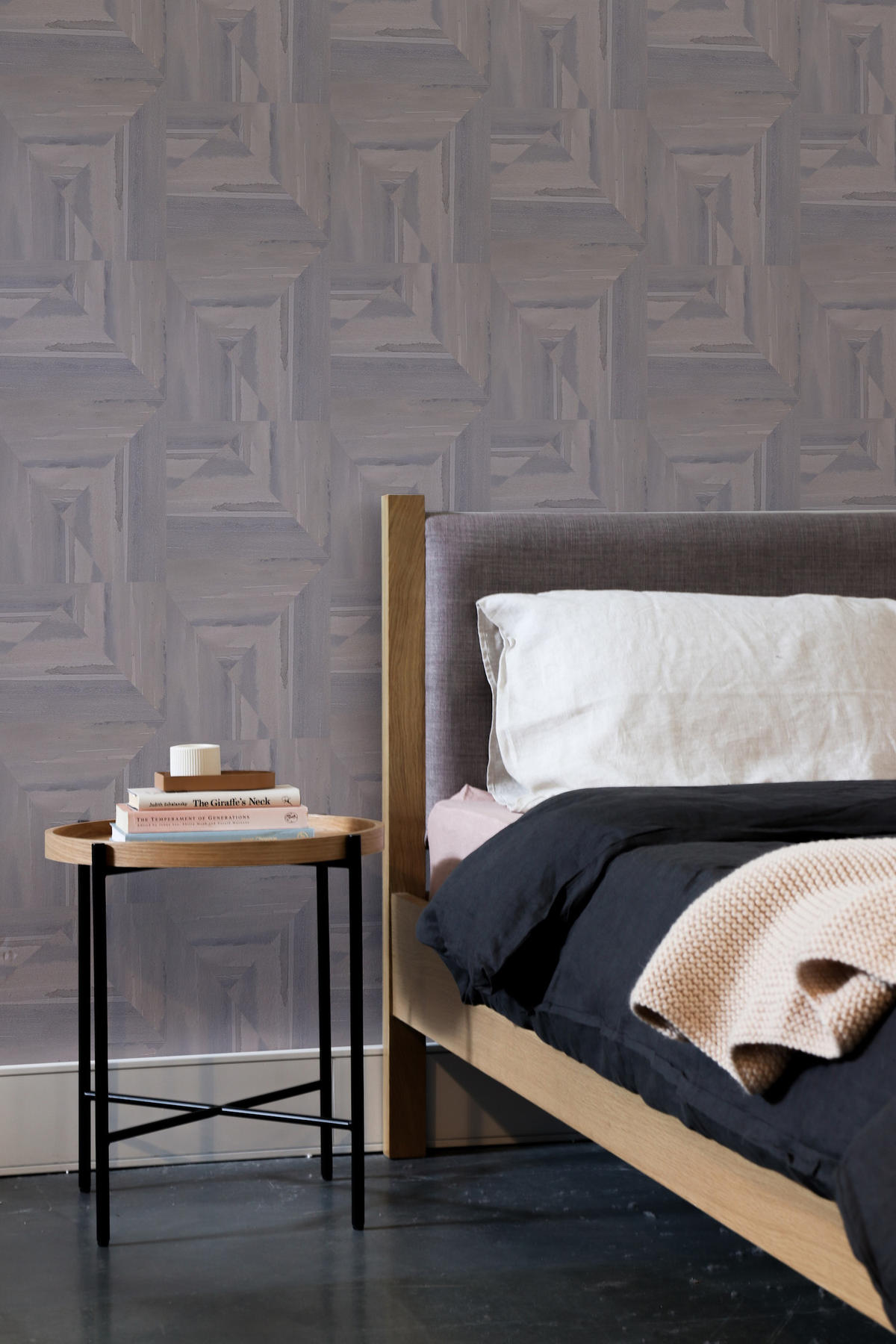 Ricci says her process is an organic one: She often allows lines and shapes to form freely from her charcoal stick before turning them into paintings and, ultimately, printed wallpapers. "I look for interesting shapes, and may even overlap two separate drawings and play with the transparencies to discover new ones," she explains. "I like to experiment with the scale and movement of a composition; there's a cycle of building it up and scaling it back until it feels balanced and succinct."
For her latest collection, Riverbed, Ricci employed a mix of acrylic glazes on a smooth birchwood panel and allowed the paint to drip down the surface to forge a rhythmic effect reminiscent of ripples of water. "We dissected and pieced together fragments of the photo of the painting to create crisp geometric shapes that look fluid and organic," she says.
Ricci also offers a line of hand-painted wall panels, available in customizable lengths, as well as a bespoke service of custom-crafted wallpaper murals, which can be commissioned like original works of art. "Paint has a mind of its own—you don't know which direction it will go," she says. "My mission is to create painted environments that you walk into and make you feel good."
To learn more about Liane Ricci and Ricci Studio, visit their website or follow them on Instagram.
Homepage image: Liane Ricci works on a Bespoke Muralpaper for the Kips Bay Decorator Show House Dallas inside her Durham, North Carolina studio.| Photo by Brad Bunyea