When Garry Martin opened up his independent multiline in the Boston Design Center in the late 1980s, it was one of 91 showrooms. Now, after years of attrition and some extensive reshuffling at the behest of landlords, that number has shrunk considerably. Today, The Martin Group is the longest-running tenant of 33 design showrooms in the BDC. "One of the reasons we're having the best year in our history is because there are so many fewer competitors," Martin tells host Dennis Scully on the latest episode of The Business of Home Podcast.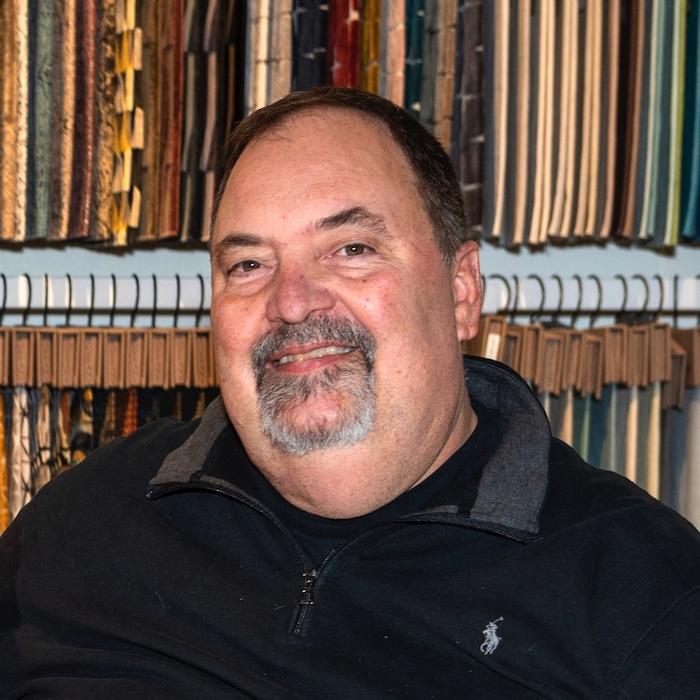 Courtesy of The Martin Group
Martin, a veteran of the design trade, is deeply invested in the industry. He grew fabric brand Cowtan & Tout's business in New England until it was so large that the company went out on its own. It was a big loss (he describes it as "like losing a family member"), but he promptly turned around and built up fabric house Thibaut until it was doing similar numbers. He has seen the design world at its highest highs and lowest lows. He's optimistic about its future—but skeptical about design centers.
"I see a big shift going on in the industry away from design centers," says Martin. The reason has nothing to do with the moral character of any given landlord, and everything to do with dollars and cents. "We're wholesalers. Over 34 years, our margins have only changed 5 percent," he says. "But the rent when I started at the design center was $12 a foot, and now we're at $50. The costs have exploded and your margin doesn't. It's getting to the point where it's killing all the independents."
There is hope, certainly. Martin points to South Florida, where many design showrooms have fled a central building and relocated to a district where rents are far cheaper. And he's hardly a doomsday prophesier—it's just that things have to change a little. "This business will never go completely e-commerce. You've got to feel it, you've got to touch it, you've got to see it in the right light," he says. "I think there will always be a need for independents; it just won't be the volume of independents that it used to be. … [But] the good showrooms will always find a way."
Listen to the show below. If you like what you hear, subscribe on Apple Podcasts or Spotify. This episode was sponsored by The Bruno Effect and Ben Soleimani.
Plus: We're holding our first-ever listener survey! Tell us what you think of the show and enter to win a free BOH Insider membership.
Homepage photo: Courtesy of The Martin Group