The practice of "dopamine dressing," or wearing vibrant colors to promote joy, is gaining traction in the fashion world—now some are saying the trend may carry over to the home sphere as well. Whatever comes next, stay in the know with our weekly roundup of headlines, launches and events, recommended reading and more.
Business News
In the Ukrainian city of Kharkiv, which has endured significant destruction since the Russian invasion began two months ago, a group of local leaders and designers have already come together to plan rebuilding efforts. According to Dezeen, British architect Norman Foster, leader of Foster + Partners, the largest architecture studio in the U.K., met with the city's mayor in Geneva last week to discuss the rehabilitation of Kharkiv, bringing with him a manifesto outlining one possible design approach—a process that includes enlisting Ukrainian architects to recover the region's architectural heritage and rebuild the houses, hospitals, schools and historical buildings that have been hit by shells during the attacks. "I undertake to assemble the best minds with the best planning, architectural, design, and engineering skills in the world to bear on the rebirth of the city of Kharkiv," Foster wrote in the manifesto.
Interior designer Sheila Bridges's book The Bald Mermaid: A Memoir may soon hit the silver screen, Deadline reports, after producer Trevite Willis and her production company Southern Fried Filmworks announced last week that they had optioned the story to adapt it into a series. The book itself follows Bridges's journey to becoming a successful designer—an ascent that led to high-profile clients and a television show, before an alopecia diagnosis forced the designer to confront large questions surrounding race, femininity and success.
Meta Platforms Inc., owner of Facebook, has announced plans to open its first physical store in Burlingame, California, Reuters reports. The 1,550-square-foot retail space will open its doors on May 9, allowing shoppers to try out the company's virtual reality headsets, Ray-Ban–made smart glasses and Portal video calling devices. According to a statement from Martin Gilliard, head of the Meta Store, debuting a brick-and-mortar space was partially a move to demonstrate to users how the company's products can offer entry into the metaverse.
Design Shanghai, originally slated to take place from June 9 to 12, has been postponed to new dates in October due to the city's lockdown in response to a COVID-19 outbreak, Dezeen reports. The rescheduled show will still take place in the Shanghai World Expo Exhibition & Convention Center, with programming updates and new digital initiatives to be announced in the coming months. Shanghai, meanwhile, has been in lockdown since March 28, as the city continues to weather the omicron variant of the virus that's spread across most of the country.
Supply chain disruptions may be affecting retailers' relationships with consumers, a new study finds. As Designers Today reports, delivery software firm DispatchTrack surveyed customer satisfaction with the delivery of big and bulky items like furniture, finding that 61 percent reported they were unlikely to purchase from the same retailer if the order didn't arrive on time. The report also found that more than half of recent big and bulky deliveries had been rescheduled, which the majority of those surveyed—58 percent—found frustrating.
Home-swapping startup Kindred, founded by former Opendoor employees Justine Palefsky and Tasneem Amina, has completed a $7.75 million seed raise led by Andreessen Horowitz, with participation from Bessemer Venture Partners, Caffeinated Capital and angel investors like former Opendoor CEO Eric Wu. As TechCrunch reports, the company was founded in March 2021 as an affordable members-only network for home exchanges. After paying a $300 annual fee, members can stay at other members' homes for free and can then bank those nights to stay at another property on the platform. With the new capital, the company plans to expand its team and scale up the platform.
San Francisco–based startup Playbook has completed an $18 million Series A fundraising round led by Bain Capital Ventures, TechCrunch reports. Conceived as "Pinterest-meets-Dropbox," the company launched in early 2020 with the goal of providing freelancers and designers with a collaborative cloud storage tool that would apply image tagging tech to photos and videos, turning a regular file library into a "Pinterest-like gallery." With the new funds, the company plans to onboard new members to its 14-person team and continue developing its platform.
Launches and Collaborations
E-commerce site Vermillion launched last week, offering a curated selection of luxury Asian design and lifestyle brands ranging from high-profile design studios like Alan Chan Creations and Hans Tan Studio to lesser-known artisans like Ann Niu Studio. The business-to-business platform currently hosts 150 brands, which offer a variety of bespoke homeware, decor, wellness and artworks from China, Japan, Southeast Asia and beyond.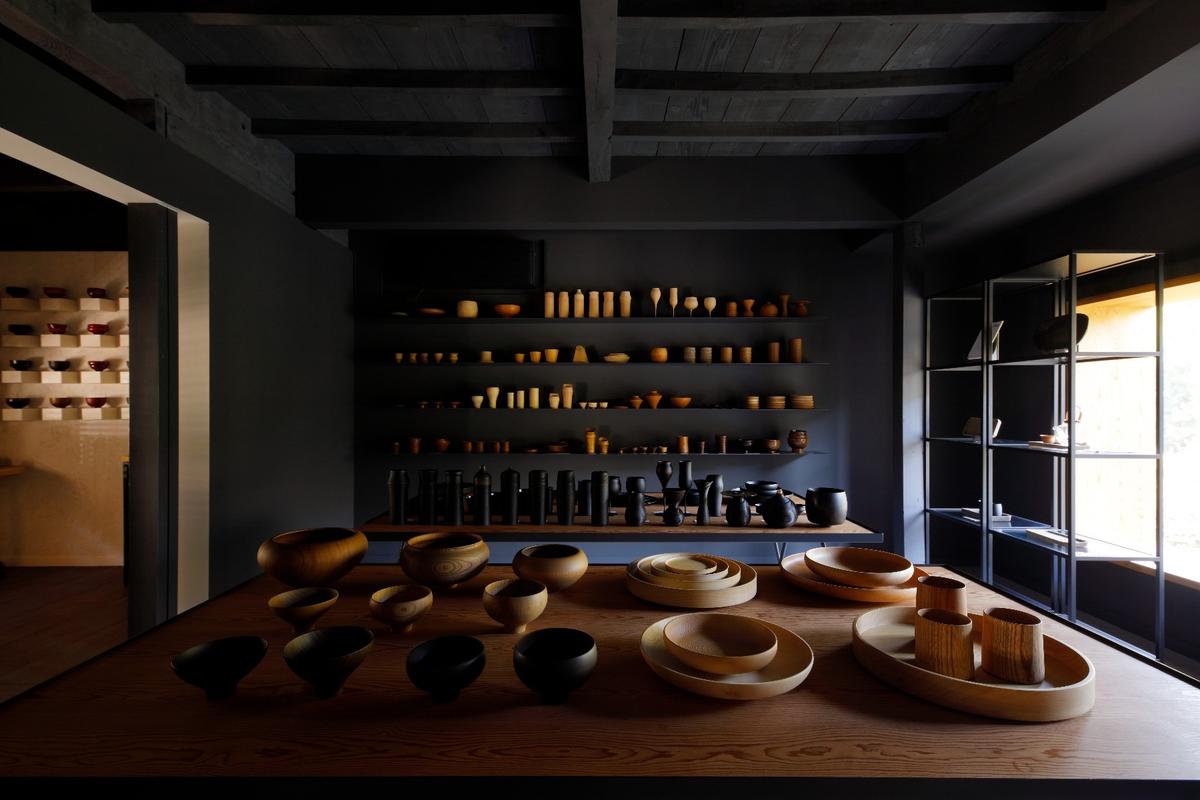 Media giant Disney has announced the launch of Disney Home—a design brand offering furnishings, home accessories and brand collaborations from affiliated designers and retailers, Dezeen reports. The new product range includes references to franchises like Star Wars, Marvel and various Pixar films, applied to both existing homeware products the company has launched in addition to new "aspirational furniture" pieces. Higher-end items in the launch include a life-size recreation of Mickey Mouse created by interior designer Kelly Hoppen, as well as figurines by pop sculpture studio Leblon Delienne.
Recommended Reading
Martha Stewart decided to do some spring-cleaning this week, inviting the public to Bedford, New York, to pick over the home icon's discarded wares. For Curbed, Choire Sicha traveled to Stewart's compound to attend the Martha Stewart Great American Tag Sale—an experience that included piles of strewn-about furniture and holiday decorations, television crews and even an appearance by Stewart herself.
The pandemic set the housing and design industry on a new course—for some designers in particular, it triggered new side projects, new business enterprises and, in some cases, new career trajectories. For The New York Times's Design special report series, Pilar Viladas checks in with three design professionals in three different countries to see how the pandemic reshaped their careers.
Homepage image: Disney has launched Disney Home, a design brand offering furnishings, home accessories and brand collaborations from affiliated designers and retailers. | Courtesy of Disney