It took less than a week to right what had been a three-year-old wrong. Six days after Laurie Laizure, founder of the online group Interior Design Community, posted on the group's private Facebook page about the James Swan nonprofit scandal, the members—and the industry at large—raised nearly $18,000 to benefit the Boston children's organization that was allegedly scammed out of funds by the "Million Dollar Decorating" podcast host.
The controversy came to light when a CBS Boston report, aired on Halloween, revealed that Swan, a designer and podcaster, had in 2014 agreed to purchase security lighting at wholesale prices for the Boston-area All Dorchester Sports League, a nonprofit that offers after-school programs to low-income children. Swan accepted the funds but did not deliver the fixtures. He later paid half the debt after the nonprofit won a judgment against him, but as of this week, the remainder had not been paid.
Laizure initially heard about the scandal via Brooklyn-based designer Nicole Dufour DuRocher. Laizure canceled Swan's membership in the Interior Design Community, she says, "as the judgments were so high and the offense so serious," and, after conversations with Vicki Bolick, another group member, decided to start the fundraising campaign.

I felt like James Swan had let them down in such a big way, and I certainly didn't want them to think our large community might be letting them down." —Laurie Laizure, founder of Interior Design Community
It wasn't a decision made in haste, Laizure says. "I was apprehensive at first, because I have seen those [campaigns] go flat. Although I was confident I could raise some money, I was unsure if it would be enough. I felt like James Swan had let them down in such a big way, and I certainly didn't want them to think our large community might be letting them down. ... It came together so fast because another member, Linda Merrill, got in touch with the CBS I-Team in Boston and they arranged an interview for later that day. Because it would be publicized, Susan Serra and I put together the GoFundMe page in about an hour. We urged members to give ASAP so that there would be good news for the news report."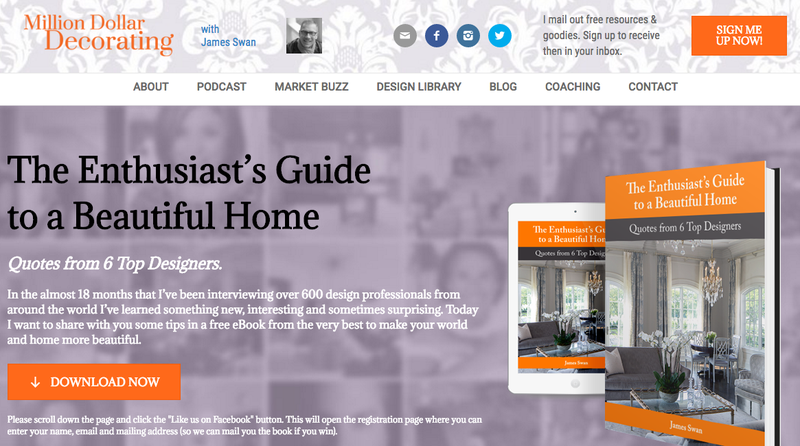 The page, called "Interior Designers for ASDL," does not reference Swan directly—it mentions "an interior designer who received payment for light fixtures but which were never delivered" and says, "Lights that would illuminate the outside of the building that houses the All Dorchester Sports League where low-income kids go to spend quality time in after-school programs. Lights extinguished which illuminate the spirit of those who work with the kids of Dorchester. Fall is here and the afternoon darkness is upon us."
The Campaign, which began with a $7,000 goal, raised $13,144 within the first day, at which point the group increased its goal to $25,000. As of today, it has raised $17,769 via donations large and small. In addition to the funds raised, designers and companies are offering services and product to help the cause: Bob Ernst of FBN Construction and designer Steve Favreau are donating their time to assess what is needed and handle the installation of the lights, as well as cover any associated costs.
Former "Million Dollar Decorating" sponsor Chairish has pulled out. Anna Brockway, co-founder and CMO of Chairish, tells EAL, "Along with many folks in the interior design community, we were surprised and disappointed to learn about Mr. Swan's alleged activities and history. Immediately upon learning the news, we canceled our advertising sponsorship of Mr. Swan's podcast. In addition, Chairish contributed to the GoFundMe campaign for the All Dorchester Sports League, the Boston-based organization that was misled by Mr. Swan. It's inspiring to see the interior design community rallying to support this organization and help address their predicament."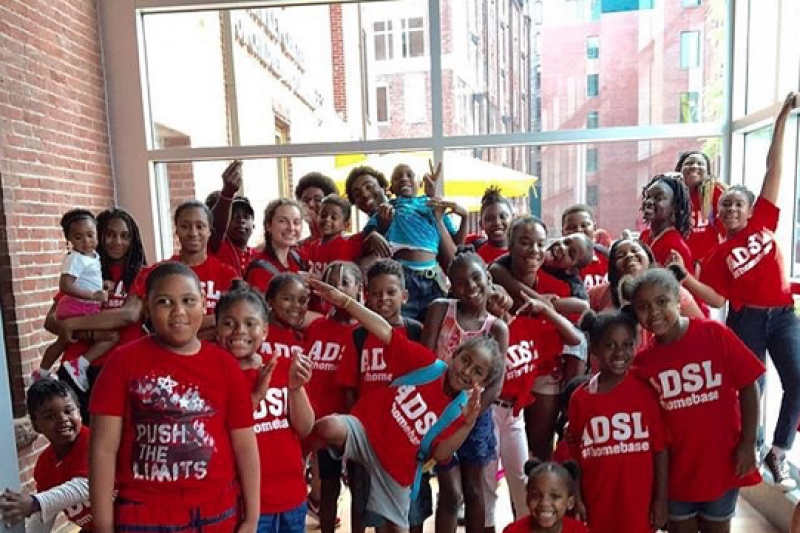 "As I learned more about their story, I was really moved to push harder, because there were many real people that were hurt by the actions of James Swan," Laizure tells EAL. "There are so many wonderful nonprofits out there, but the All Dorchester Sports League is making a real difference in an extremely low-income neighborhood keeping kids safe and active after school while many are surrounded with poverty and the violence of gangs."
Swan has previously stated, "I acknowledge the debt which is owed the Dorchester Sports League and deeply regret the mistakes which resulted in this debt. I continue to offer my apologies for this situation and take full responsibility for its occurrence. Records indicate that half the debt has been repaid. I have stated that the balance will be paid and I stand by that commitment." He told EAL that a statement would be forthcoming this week.
The CBS Boston story also investigated a number of other suits against Swan, who declared bankruptcy in 2009, from private interior design clients. He issued a formal statement on his blog last week, and his professional Facebook, Twitter and Instagram posts have continued consistently throughout the week. Laizure's campaign has been motivated by her desire to address the outstanding wrong ... and to re-frame public opinion of the industry.
"James Swan's action to default payment is a very big deal," she explains, noting that designers are often trusted with millions of dollars on a daily basis. "To have someone in our industry have a history of thousands of dollars' worth of judgments against him hurts us all. This does not appear to be a case of a bad economy and monies lost because a showroom or a manufacturer went out of business. ... Behavior like this cannot continue."