In these chilly, gray months, everyone starts dreaming of flying somewhere new and sun-soaked. But for designers, travel is more than just an escape—it's a chance to gather inspiration, connect with sources from across the world and gather new treasures for future projects. Thankfully, a cottage industry has cropped up to cater to that need, with a variety of organizations and brands offering travel experiences geared specifically toward the design community.
From fully immersive excursions to trade-specific conferences, the options span the globe—though many participants say it's the act of traveling with other designers that makes the trip feel like more than just a getaway. "As a designer, you're catching things that your family wouldn't," says Bay Area based designer Kelly Finley, who attended the Design Leadership Network's summit in Rome last year. "[The trip] brought it to a different level because you're able to discuss it. You might be awestruck by one thing, and then they point out something else—it's a much more engaging activity."
Whether you're looking to plan a getaway or just start adding to your travel bucket list, these options will sate both your travel and design fixes.
The Road Less Traveled
For visitors to Morocco, exploring the country's metropolitan textile markets provides a glimpse into a craft that's revered around the world—but for many, the journey ends there. The Salam Hello Experience invites travelers—and designers, in particular—to go a little deeper. The program is an offering from Moroccan rug company Salam Hello, founded by American entrepreneur Mallory Solomon in 2019. Solomon was inspired to start the brand after visiting the country on vacation. "During my trip, I did what any tourist does and went textile shopping," says Solomon. "I was looking at rugs and yearned for a deeper understanding of the person who made it, and the history and tradition behind it all."
A year later, Solomon founded Salam Hello alongside co-founder Abdellatif Mouhsine, who is originally from the southeast of Morocco. The pair partner with Amazigh artisans to sell their creations directly to designers and consumers across the globe, circumventing local auctions and dealers that hike up prices without passing along those profits to the original maker.
During the pandemic, Solomon realized that footage capturing the behind-the-scenes weaving process performed exceptionally well on social media, with audiences inquiring about how to eventually meet the artisans and witness the process in person. Before long, she and Mouhsine came up with a plan to offer guided trips to villages, allowing visitors to watch—and participate in—the process firsthand.
There are many iterations of the program, ranging from $150 to $2,000 per person. The simplest is a day trip from Marrakech, with a guided hike in the Atlas Mountains and a visit to a local artisan's home workshop. More involved offerings include customizable trips that can last up to 10 days and offer the experience of weaving a rug alongside Salam Hello's artisans, learning the ins and outs of a centuries-old tradition.
"When you get a rug from Salam Hello, you know the person who made it, you know where they live, you know the story," says Solomon. "But there's an even deeper layer we could provide: What if you were able to put a knot on that rug in your home, or if you were able to dye the wool with the women who make it? Giving people that ability is just another layer of creating a more meaningful connection to the product as well as the home you're building."
On the other end of the continent, it was always clear to South Africa–born Bruce MacDonald that American designers have an appreciation for artistry from far-off places—it's just that some major destinations are missing from their selections. The founder of Atlanta-based bespoke furniture company Bruce Andrews Design observed that African countries lacked the resources to promote their offerings to the world, so he set out to do it himself with the recent debut of Sourcing Africa, a trip that takes design-industry attendees through the varied sights of Cape Town.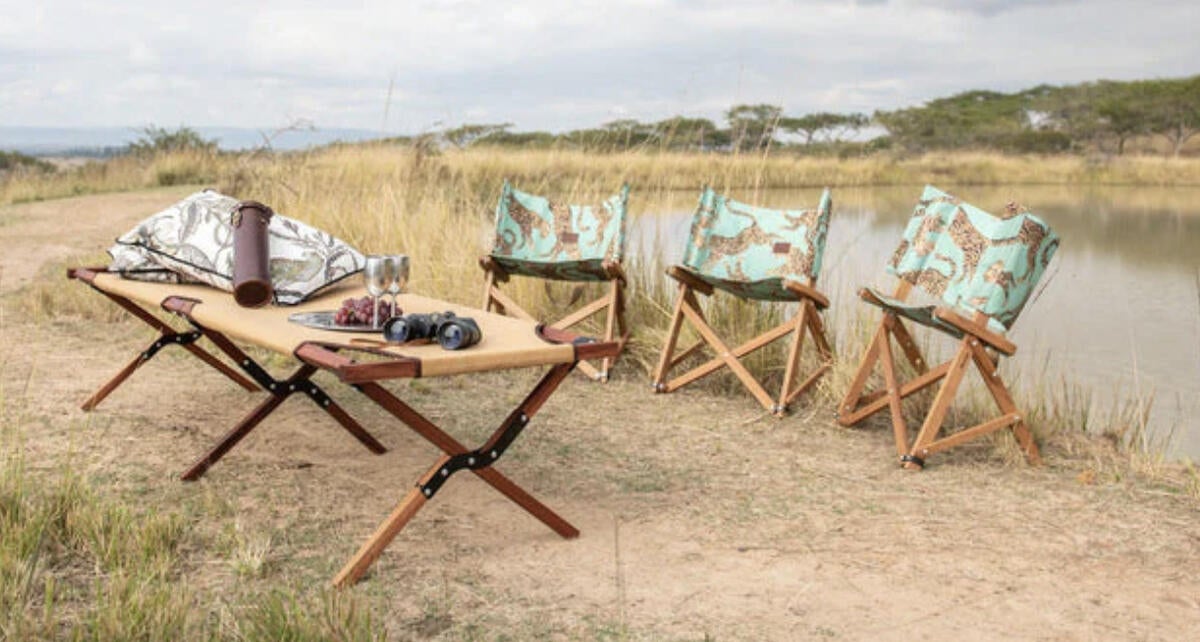 Courtesy of Sourcing Africa
"Designers have done Asia, they know Paris, they've walked the streets of Italy," says MacDonald. "Let's create something where we bring people from the States who are dying for something different."
The sprawling journey includes environmental sights—an exploration of Table Mountain, one of the New 7 Wonders of Nature; a visit to a penguin colony; a stop by a big cat sanctuary; and an optional safari add-on—along with design-oriented activities and sourcing opportunities, including visits to historical Dutch colonial estates and meetings with a host of artisans, ranging from forgers and ceramists to woodworkers and furniture-makers.
The trips are offered at several different tiers, ranging in price from $9,800 to $15,750 per person. The first tier includes a 10-day stay in Cape Town, where participants traverse the region, visiting craftspeople, galleries and local artists while staying in several different luxury hotels. Additional tiers can extend to up to 15 days and include excursions such as a safari trip through the MFulaWozi wilderness reserve and the Zululand region.
"This country has amazing artists. … But the government doesn't have the money to expand their audience," says MacDonald. "There's potential that's unbelievably untapped, which can be shared and built on."
Straight to the Source
With many design materials, the finished product often becomes entirely disconnected from its origins. According to Marmi Natural Stone president Magd Riad, that's frequently the case with marble—though a trip to one of the company's international quarries can be transformative.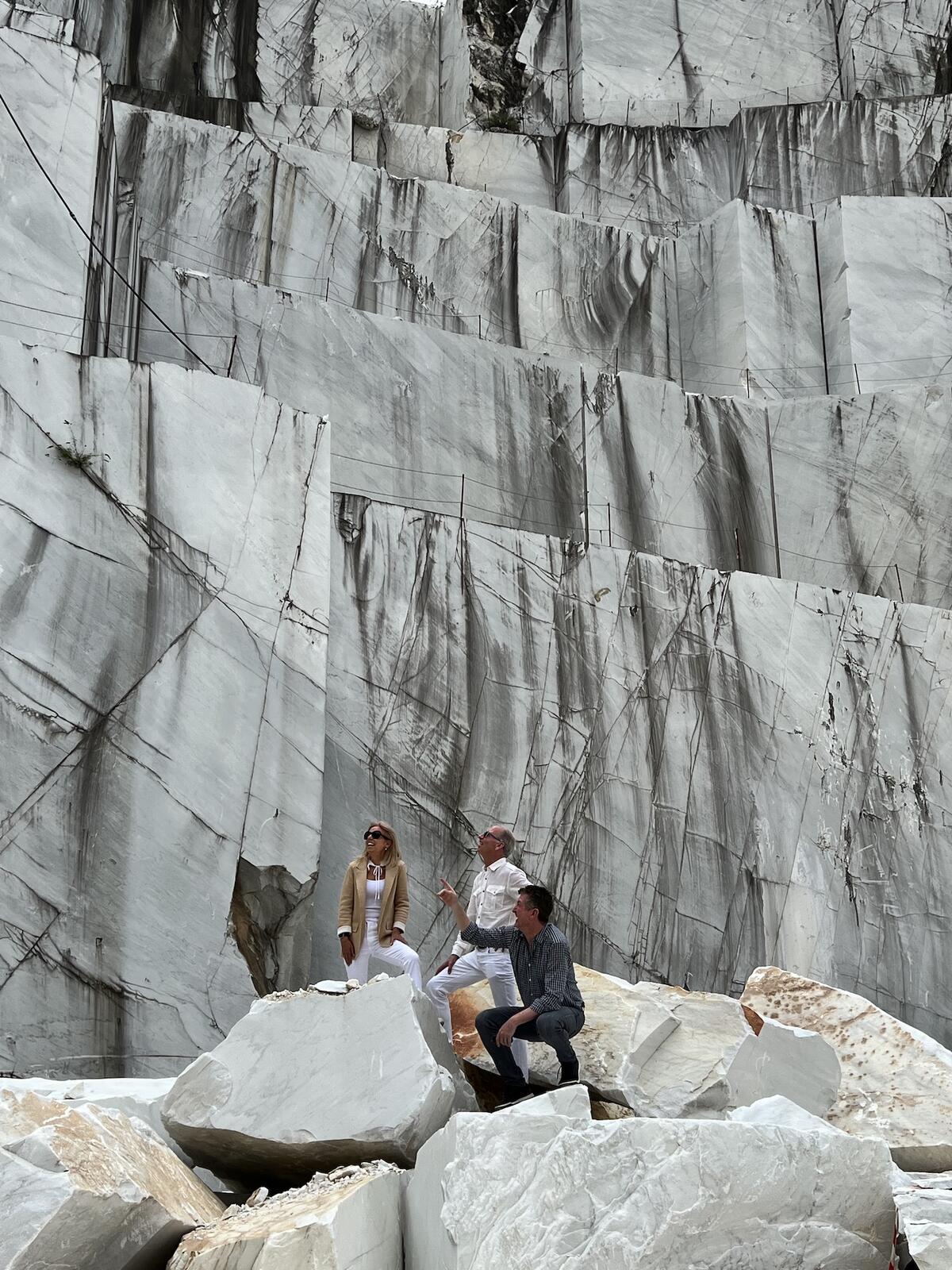 "It's pretty easy for somebody to pick through some slabs and be like, 'Oh, I don't like these, do you have ones with more of this or more of that,'" he says. "But when you're standing in the quarry, it becomes different. The education will make you realize that, 'Wow, I'm buying a piece of earth, a piece of history. It's not this man-made manufactured piece.'"

Over the past several decades, the company—which is based in Atlanta, with an international home base in Cairo along with various outposts in Spain—has completed roughly 50 trips with architects, designers and their clients, ranging from solo guided tours to group events. In the past, the experiences have been planned in conjunction with major design events like Maison&Objet, Salone del Mobile or the Chelsea Flower Show, and have included site-specific field trips.
A trip to Paris, for example, provided a private tour of the Paris Opera, which utilizes an "exquisite amount of stone," according to Riad. Others have focused on individual designer-and-client project needs. For a team working on a project based in Texas, where the client's dream was to re-create a Roman villa, the designer, architect and client traveled together to Rome to tour historic properties and private residences before heading to the company's offices in Carrara, Italy, to source the proper stone for the project.
Trips can range from two to five days, with costs varying from several hundred to several thousand dollars depending on the location. The company encourages designers to inquire about personalized excursions, and later this year will likely host a trip to Egypt, where it was instrumental in supplying the stone for a new museum.
Marmi Natural Stone isn't alone in offering stone-sourcing trips. For the first time, New Jersey–based tile brand Artistic Tile is also hosting its own guided trip abroad this spring, bringing a group of clients on a four-day food- and wine-filled excursion to Italy through various quarries and cultural destinations, culminating in a visit to Salone del Mobile.
If ceramics is more your speed, Ceramics of Italy (the brand of the Italian Association of Ceramics) is gearing up for the third edition of its sponsored trip to Bologna, Italy, for a visit to Cersaie—the International Exhibition of Ceramic Tile and Bathroom Furnishings—held each year in late September. The trip had been operated on an invite-only basis for the past two decades before the organization created a new program in 2021 called Destination: Cersaie Bologna, allowing all qualified architects and designers to apply to join the trip. The all-expenses paid, five-day journey includes a trip outside the city to observe tile production in person and a guided tour of the show, along with various cultural experiences (such as a visit to a historic balsamic vinegar producer, one of last year's highlights). For interested applicants, the trip is fit for all types of designers as long as they're based in the U.S. and Canada, and specify hard surfacing.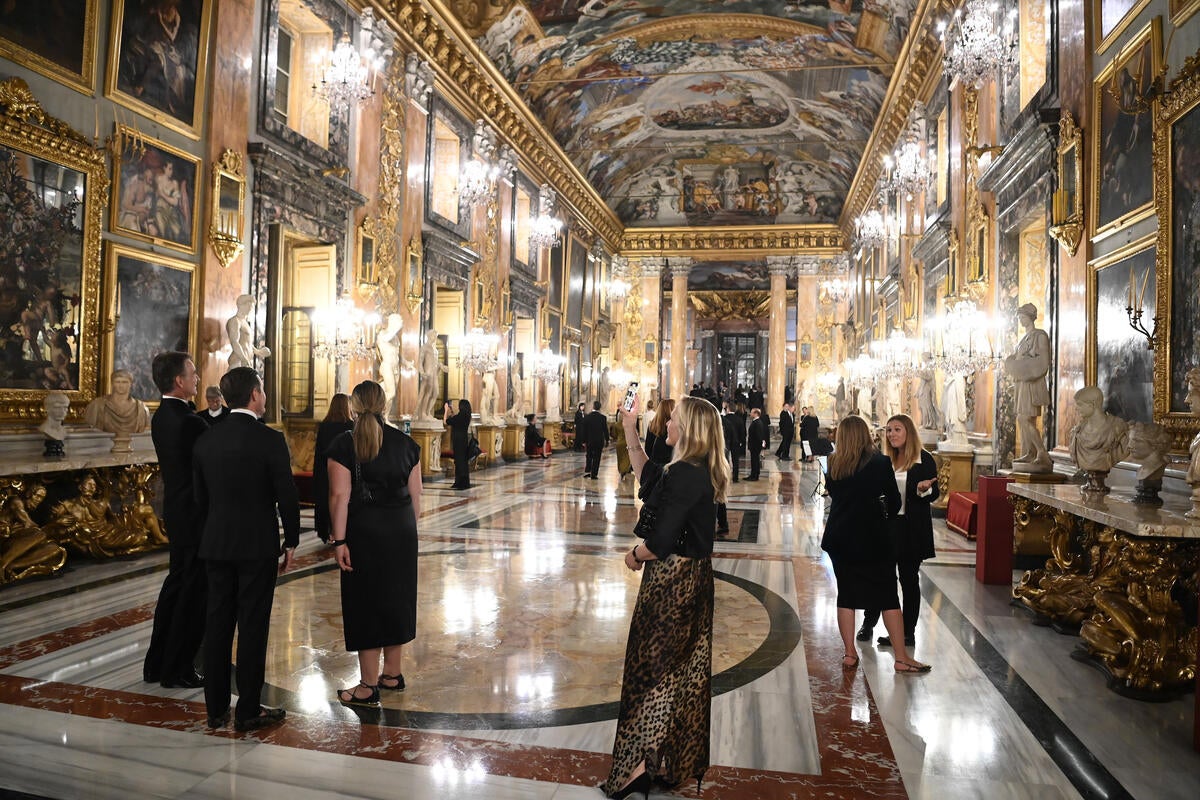 Courtesy of the Design Leadership Network
Designer Summits
For networking and professional development opportunities, design professionals flock to international destinations each year for group trips organized by trade organizations. These trips combine business with pleasure—the goal is not only to take in inspiring sites, but to make new connections and get a leg up on the next phase of their career. One such experience is the annual Design Leadership Network summit. Held from October 23-25, this year's event will take place in Mexico City. Together with fellow industry leaders, designers can attend talks by local artists, makers and business leaders, visit local sites and enjoy dinners with the country's top chefs. Beyond the central summit in Mexico City, the program also offers two options for add-on excursions from October 26-29: a trip to the historic city of San Miguel de Allende or to the artisan craft capital of Oaxaca. Though fees are still being finalized, the summit will likely cost in the neighborhood of $4,500, plus $3,800 for additional excursions. A caveat: DLN membership is a requirement to join the trip.
For another chance to connect with fellow designers, the Leaders of Design Council offers its own annual conference, also located each year in a different destination. This year, the organization is hosting a trip to Israel, starting in Jerusalem and moving on to Tel Aviv, with the full itinerary still being finalized. In order to attend, participants must be a Leaders of Design Council member, which requires applicants to be a principal within a firm, among other criteria.
Courtesy of the Leaders of Design Council
The annual conference is typically a three-day affair (this year, due to the distance, will be a five-day trip) and includes a mix of local sightseeing, design-centered talks and experiences, and community bonding with fellow attendees. Since a major focus of each trip is building camaraderie among designers, each conference also includes a "reveal," where each attendee gives a personal presentation about themselves in front of the group.
"Many times, we hear members say that, 'It's lonely at the top,' and the truth is, it shouldn't be lonely," says LDC co-founder Keith Granet. "This is one of the main reasons our organization is important for our community. You should have peers that you can rely on, count on, work together with and learn from."
Homepage image: Salam Hello weavers guide visitors through the rug creation process. | Courtesy of Salam Hello