Product Preview is a weekly series spotlighting the latest and greatest debuts in the marketplace. Check back every Friday for what's new and notable.
We may be in the midst of a record-breaking heat wave, but the latest launches are as cool as ice. From motorcycle-inspired kitchen fixtures to curvy slipcovered bed frames, here are nine daydream-worthy drops from the past week.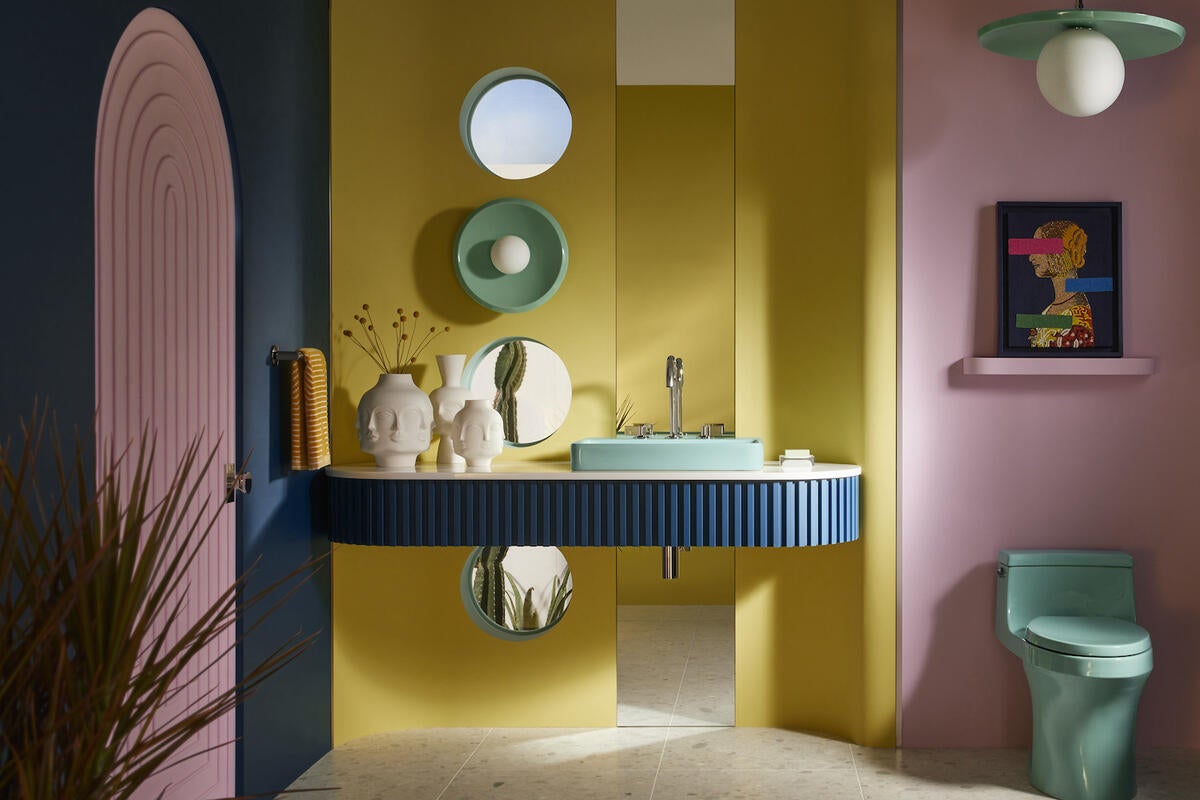 In honor of its 150th anniversary, Kohler launched its highly anticipated Heritage Colors collection. The debut offers two reissued archival pastel hues, Peachblow and Spring Green, which can now be applied to everything from toilets and bathroom sinks to console table legs and free-standing tubs for a bold, vintage-inspired look.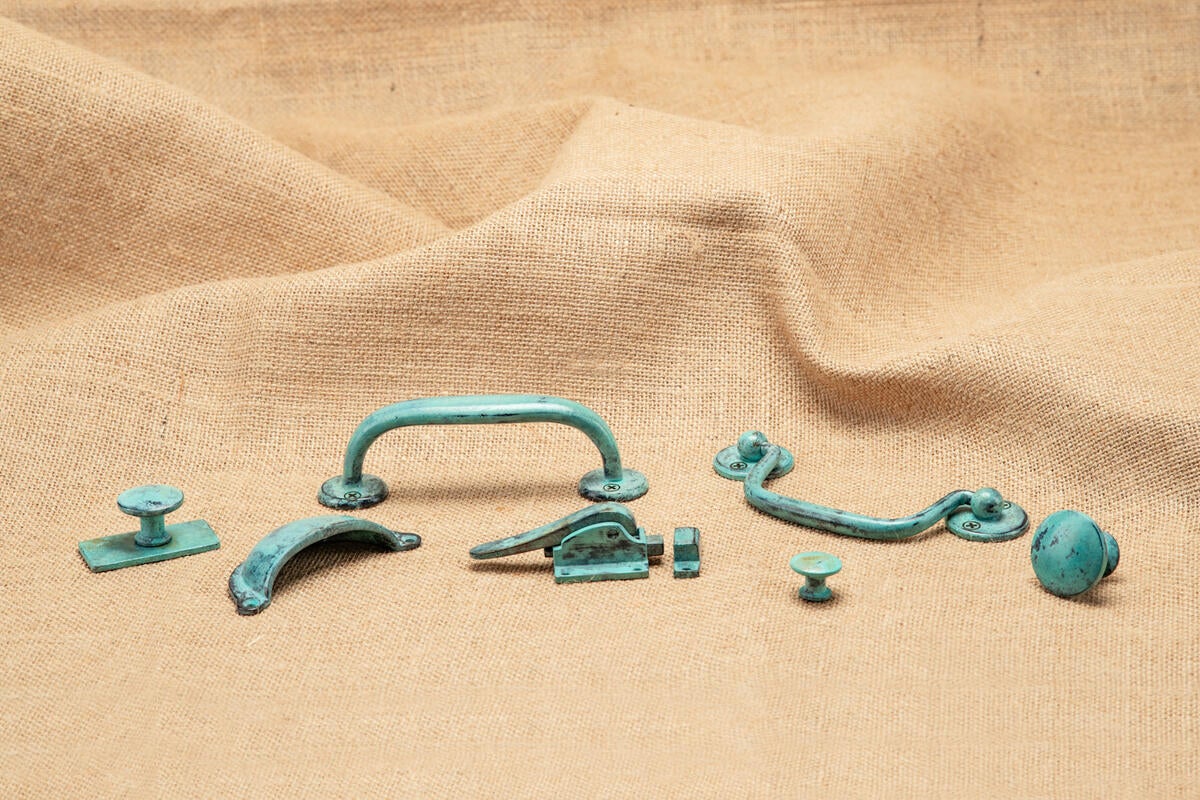 Modern Matter tapped Mark D. Sikes for its latest designer collaboration. The launch spans three sophisticated hardware collections—each available in an assortment of hand-applied finishes—adorned in motifs that recall classic Americana, including the rosette-clad Valencia, the ball-shaped Clementine and the industrial-style Pixie.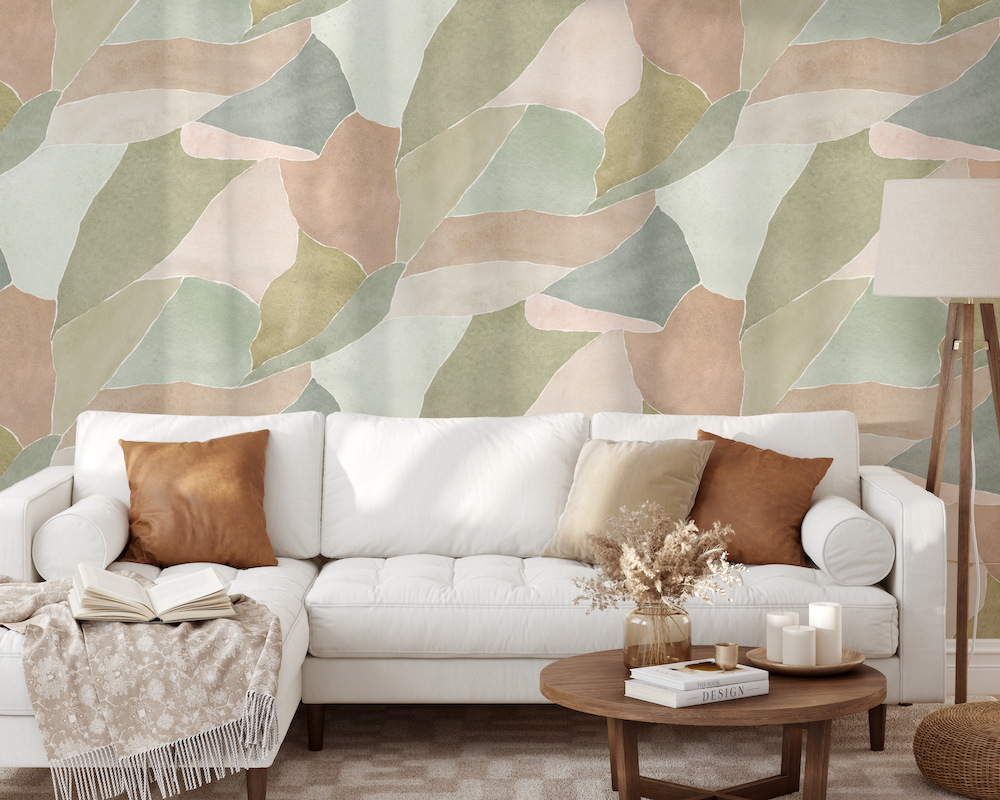 Courtesy of Color Kind Studio
Color Kind Studio's Landscape wallpaper collection is a love song to nature and travel. Inspired by a trip to the Italian coastline, the line features three painterly patterns based on founder Jill Elliott's original artworks, including the sunbaked Spectrum, the succulent-hued Verde and the mountainscape-colored Canyon.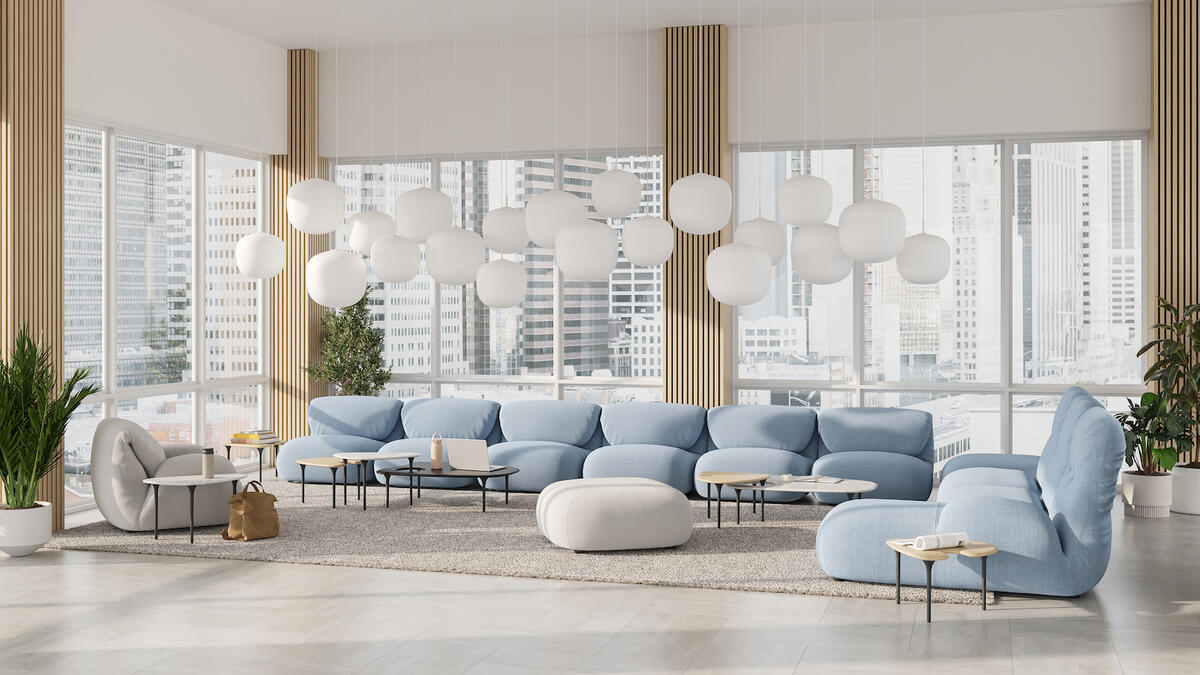 Courtesy of Herman Miller
Herman Miller debuted its inaugural collaboration with Gabriel Tan. The collection offers two shape-shifting designs that draw from the designer's Portuguese and Singaporean backgrounds, including the boxing glove–inspired Luva Modular sofa group—its expanding backs open up to create roomier seats—and the Cyclade tables, which can be nested together or arranged in a variety of space-savvy configurations.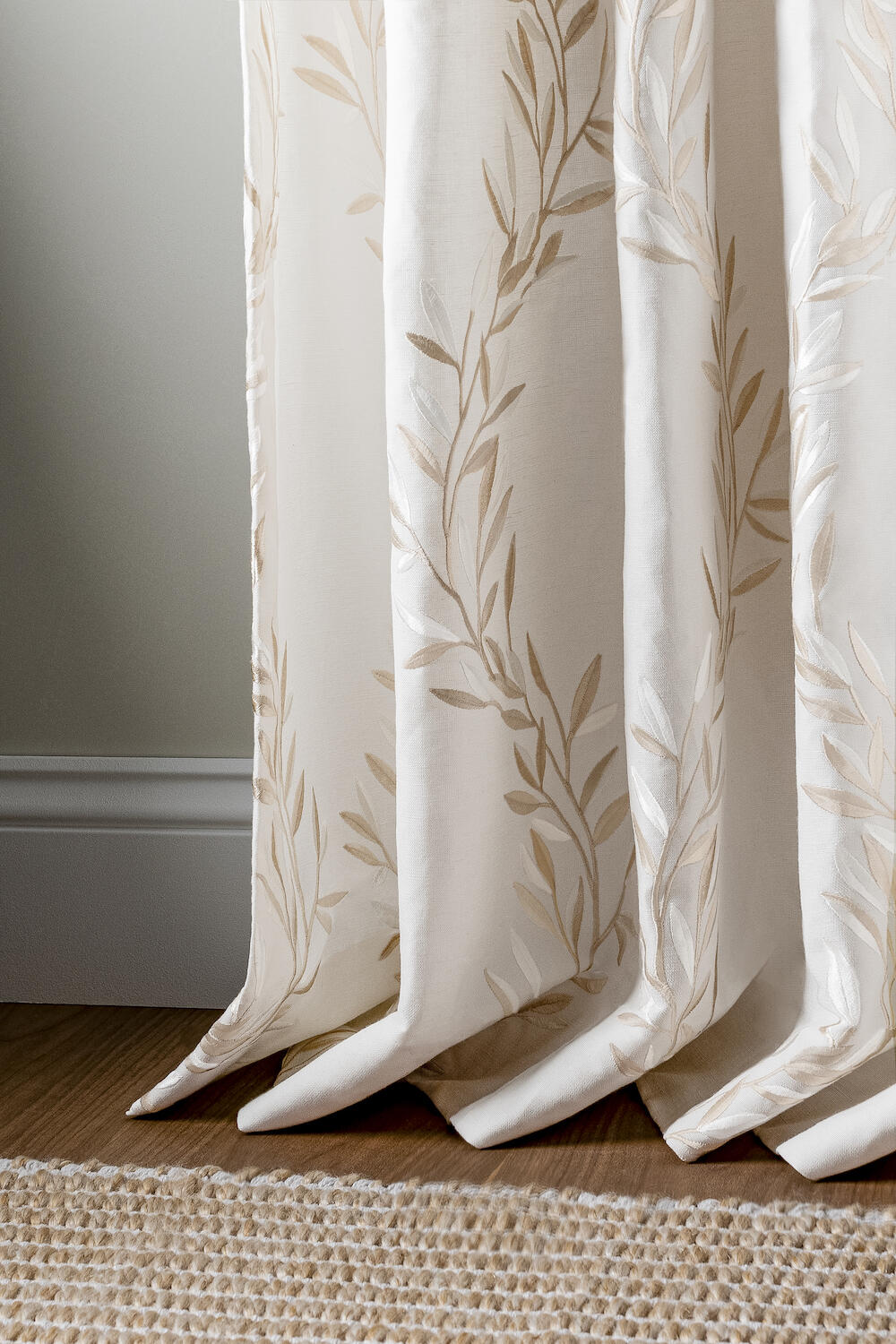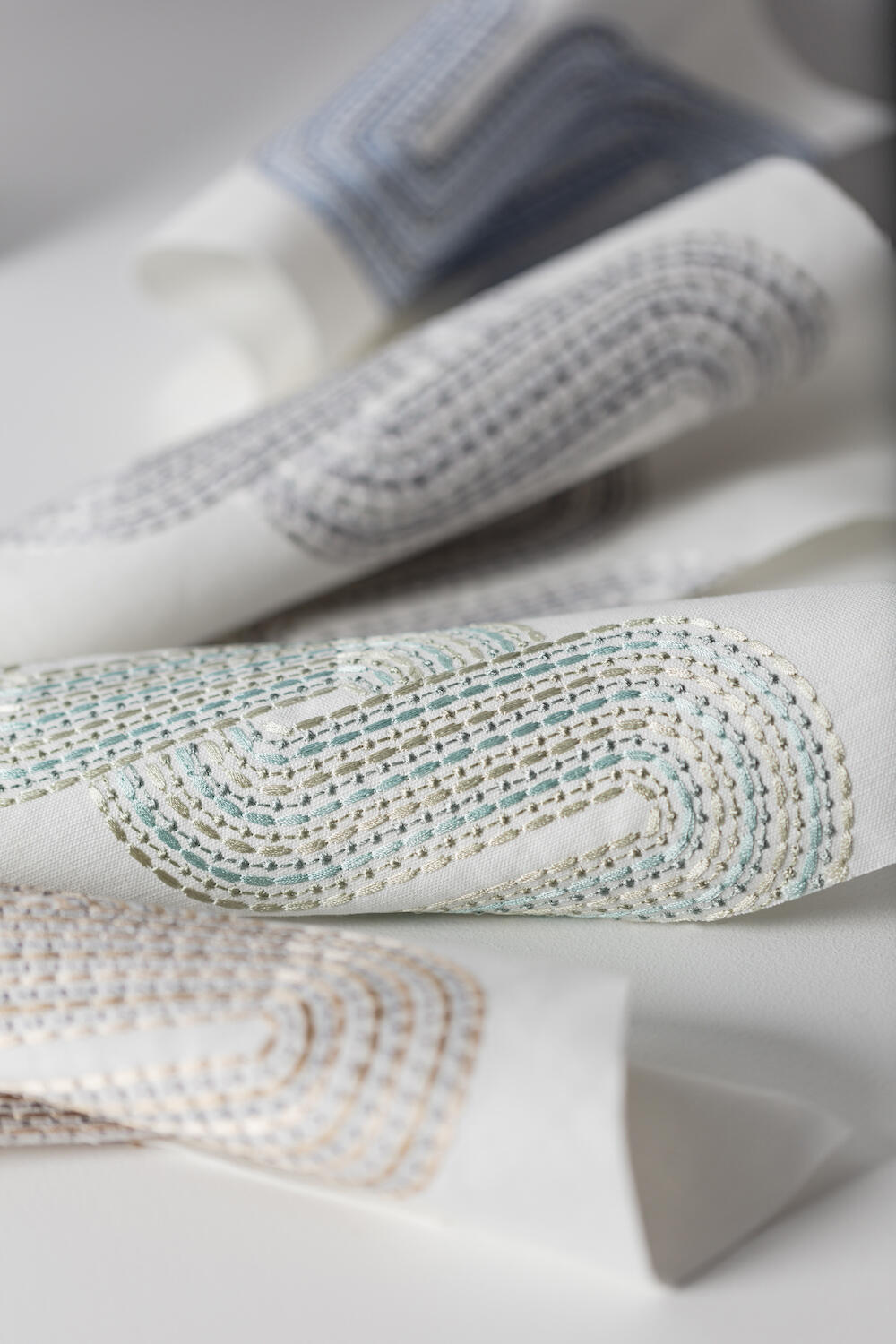 The Shade Store expanded its coveted collection of Alexa Hampton–designed window treatments. In addition to the 1970s-esque Cloud Chain and the abstract Greek key–style Roman Fret, introductions include the embroidered Baluster and the dainty botanical-patterned Leaf Frame.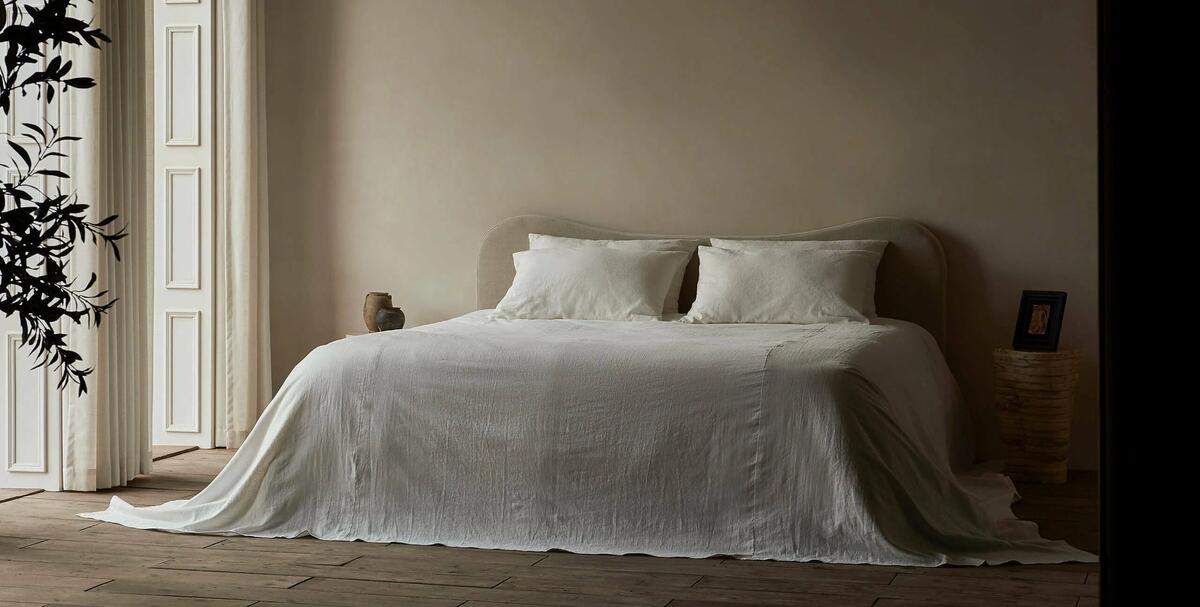 Sixpenny launched a brand-new category of upholstered bed frames. The line comprises three solid wood styles swathed in your choice of linen, thread-dyed cotton-linen or recycled faux fur fabrics, such as the exposed seam-accented Neva, the curvy Esmé and the clean-lined Devyn.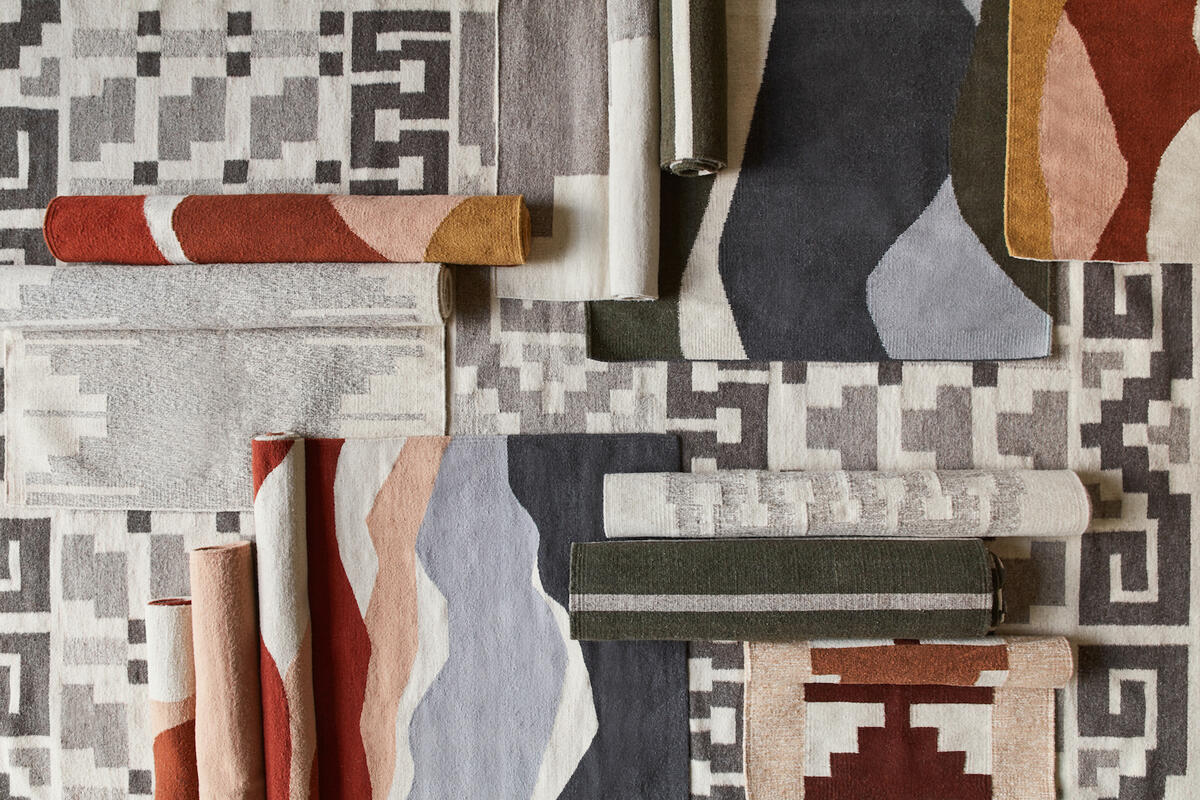 Courtesy of The Citizenry
The Citizenry collaborated with an artisanal cooperative of Mexican Indigenous Zapotec women on a capsule collection named Mexico. An homage to the landscapes and architecture of Oaxaca, the series includes 18 hand-made pieces ranging from rugs and textiles to tabletop and decor accents of all-natural materials using centuries-old craft techniques.
Eskayel released a biophilic fabric and wallpaper collection titled Ecuatorial Geometry. The drop features six tropical watercolor designs dressed in a symphony of rich hues and tinted grounds, such as the snakeskinlike Baby Scallop, the floral Inflorescence and the arch-filled Arcos.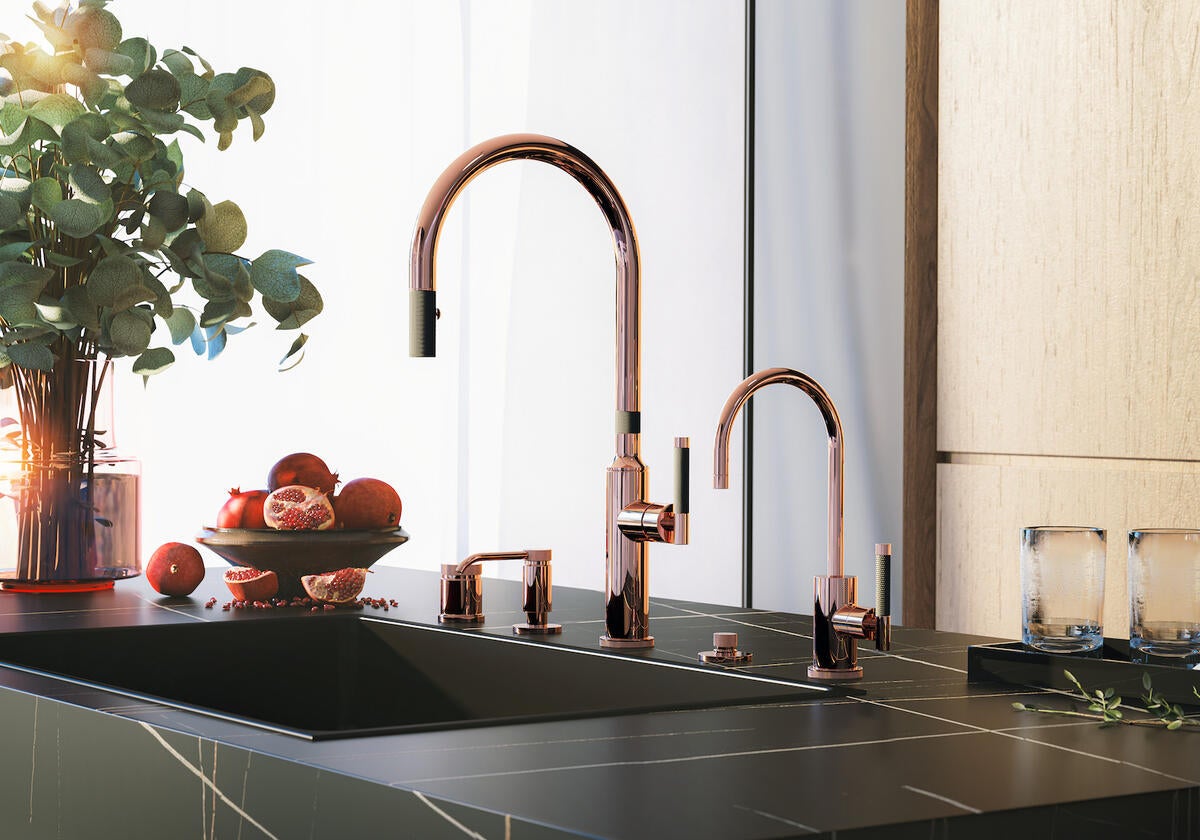 Graff unveiled a motorcycle-inspired kitchen collection called Harley. Punctuated with curvilinear lines and knurled details that mimic genuine motorbike grips, the series offers faucets, water dispensers, pot fillers and sink fixtures in a slew of sleek finishes, including brushed onyx, olive bronze and polished rose gold.