Above all else, Jill Elliott is moved by color. The Dallas-based artist behind Color Kind Studio draws inspiration from the endless array of tones and tints found in natural pigments, and, more specifically, the effect they have on an interior. "I believe our surroundings impact our energy, and that design has the power to bring joy into your space and life," she tells Business of Home.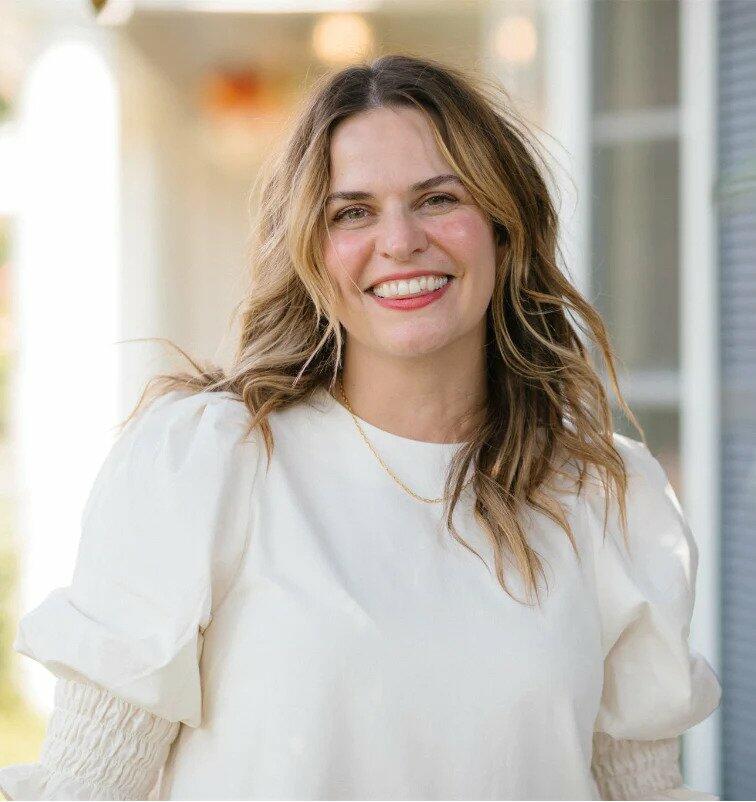 Elliott first discovered art while studying marketing at Texas Christian University, when she picked up painting as a hobby. "I found it to be a calming outlet that allowed me to take creative risks and experiment with color," she says.
Elliott spent the first 20 years of her career in the fashion industry at Fossil—working on everything from visual merchandising to concept design—where she was ultimately named chief creative director. "I love the coming together of all things creative from concept, to product, to marketing and merchandising," she says. "Good design can drive business, and provide inspiration and solutions to consumers."
Though she continued to paint in her downtime, it wasn't until she embarked on a home remodel that she "accidentally" ventured into textile design. "I was struggling to find the right wallpaper for my bathroom and decided to create my own," she says.
In 2021, she launched Color Kind Studio with Color Grid—a hand-painted wallcovering motif composed of watercolor swatches—the same design she employed in her own powder room. "We originally released it in three colorways but have since expanded to nine," she says. "It's colorful and joyful, but also soothing because of the repetitive pattern."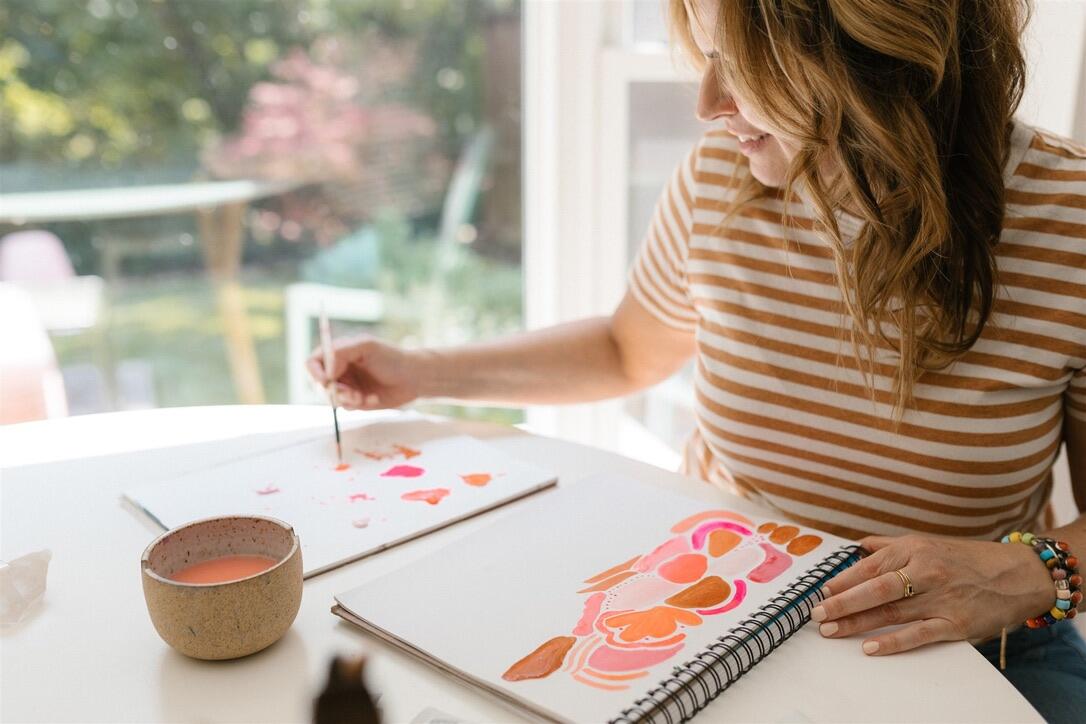 Courtesy of Color Kind Studio
Whether it's wallpapers or artwork, color reigns supreme in each of Elliott's designs. "Bold hues help infuse each piece with a sense of optimism," she says. "The simple patterns balance out the vibrant colors, resulting in compositions that feel calming yet playful at the same time."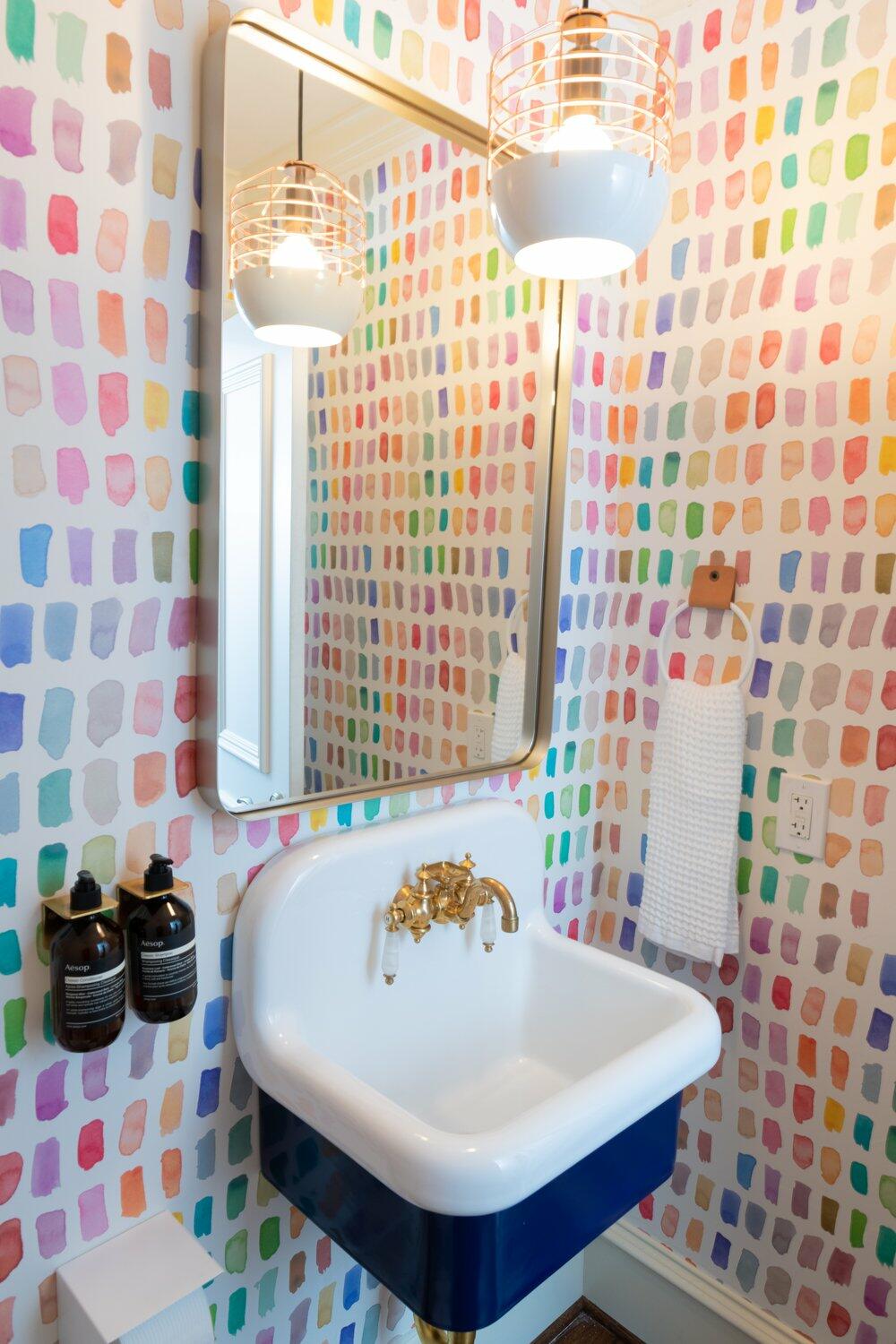 Courtesy of Color Kind Studio
In addition to three collections of wallcoverings, including the aforementioned Color Grid, the splotchy Color Spots and squiggle-filled Play, Elliott sells original artwork through her brand's website, and accepts commissions for both paintings and wallpaper patterns. "I love getting to know an individual or a family, and figuring out how my art can influence their space and, hopefully, their creative approach to life."
Currently hard at work on a soon-to-be-released wallpaper series inspired by her summer travels to Italy, Elliott says she's learning how to embrace the imperfections in her hand-painted patterns. "As our studio grows—and we receive more input from the design community—we're leaning into the expressive nature of the work," she says. "Customers are drawn to the painterly aspects of the designs—they want something that feels a little spontaneous and unexpected."
Along with the new wallpaper launch, Color Kind Studio will unveil its inaugural fabric line and a special collection of rugs designed in collaboration with modern furniture brand Lepere this spring. "I paint every day, but I still consider myself a 'beginner'—and hope I always do," she says. "It helps me stay grounded as an artist and inspired to find joy in the process of creating—not just the outcome."
If you want to learn more about Jill Elliott, visit Color Kind Studio's website or Instagram.
Homepage photo: Artwork by Jill Elliott | Courtesy of Color Kind Studio