Keeping craftmanship alive is the focus of Craft in Focus, a three-day fair coming to Brooklyn with a full schedule of lectures and workshops on topics and techniques including leaded glass panel creation, marbling, textile pleating, woodworking, Delft earthenware and more. The fair, founded in the Netherlands four years ago, is open to the public June 3-4 at Industry City.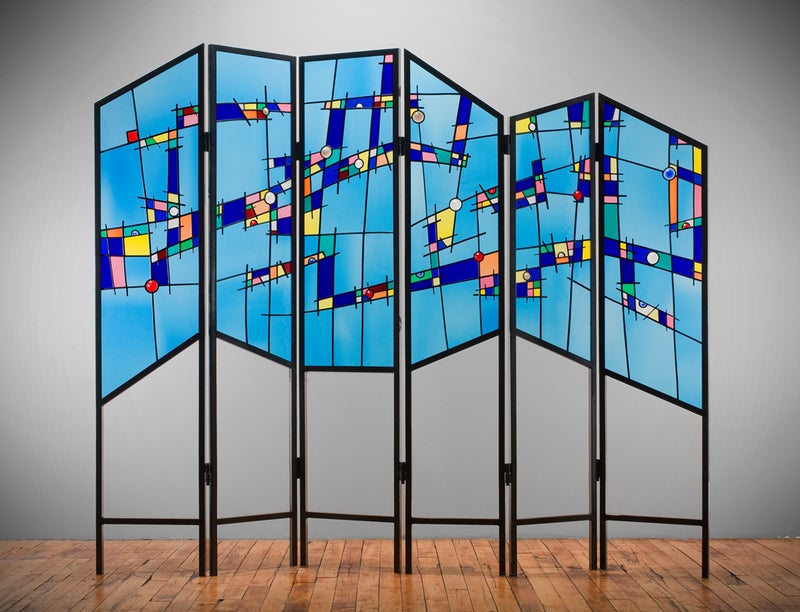 "I founded the Craft in Focus Festival in 2013, as a relatively small film festival in the Netherlands, with around 200 people in the audience," says Wendy van Wilgenburg, founder and directior of the festival. "In three years it grew into a very large live event, with film screenings, but also with hands-on workshops, master classes, lectures, demonstrations, an educational program, and a symposium."  She adds they have been preparing for the New York iteration for two years. 
One of the hands-on workshops will be hosted by Glass Art of Brooklyn, a father-son company, on teaching students how to make a leaded glass panel. The duo has been restoring stained glass since 1974, and also make collections of glass bowls and plates. The Textile Arts Center is also hosting workshop focused on Japanese marbling using the suminagashi technique on fabric and paper.  
Other events during the fair include jewelry and weaving workshops, master classes on drawing and corset making, master talks with artisans and fashion designers, film screenings and exhibitions.