There are long-lived firms, and then there's McMillen. Founded in 1924 by "Mrs. Drury McMillen" (née Eleanor Brown, a.k.a. "Mrs. Brown"), the New York institution is on the verge of celebrating a full century in business—by any measure, it's the longest-lasting full-service interior design firm in America. Along the way, McMillen has served as the proving ground for industry icons like Albert Hadley and Mark Hampton, executing high-profile projects for everyone from Doris Duke and Babe Paley to Microsoft co-founder Paul Allen. There's no single explanation as to why so many once-proud firms have fallen by the wayside while this one soldiers on, but on this week's episode of The Business of Home Podcast, president Ann Pyne and her daughter Elizabeth Pyne—a designer at the firm—share a few theories.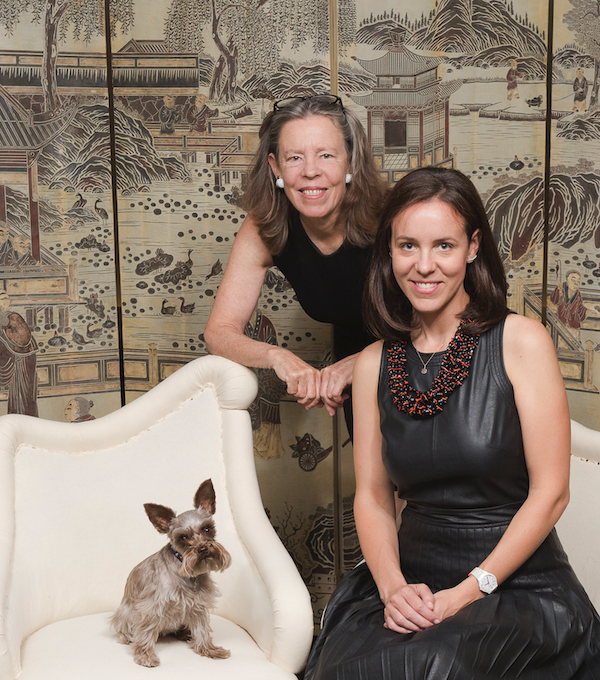 "We're not victims of trends, and we've never gone too far in any one direction. We might have even led some directions but we've never gone too far. [We became known] for restraint," Ann Pyne tells host Dennis Scully. "I hate the word 'timeless' because everybody uses it, but I think we've never gone too far, and that means timeless."
Elsewhere on the show, Ann and Elizabeth share an in-depth look at the history of the venerable firm, discuss their thoughts on the hype around artificial intelligence and talk about what it will take for McMillen to last another 100 years.
Crucial insight: "Mrs. Brown had an instinct for people who needed McMillen [the firm]," says Ann Pyne. "My mother tried to hire people who were flashy, and they never stayed because they wanted to move on. Mrs. Brown had an instinct for hiring people who did not want to work on their own. We could satisfy what they needed, [which was] a chance to do something they loved, do it in a collegial way and have a home rather than make that extra dollar that they might have made on their own."
Key quote: "Clients hire interior designers to be people. It's not really what they sell you; it's the experience of them as a person, as a way of looking at life," says Ann Pyne. "Few people will say, 'Oh, I remember that fabric McMillen got me.' No, they're going to tell you anecdotes about the person they worked with. That's what means something to them."
Listen to the show below. If you like what you hear, subscribe on Apple Podcasts or Spotify. This episode is sponsored by Lillian August and Hartmann&Forbes.
The Thursday Show
Meanwhile, on the latest episode of The Thursday Show, Scully and BOH executive editor Fred Nicolaus dissect the most recent news in the design industry, including some new developments at High Point Market, the intersection of neuroscience and design, and why Kelly Wearstler is experimenting with AI. Later, investor James O'Brien of Great Ocean Road Advisors unpacks the latest ups and downs of home businesses on the stock market.
Listen to the show below. If you like what you hear, subscribe on Apple Podcasts or Spotify. This episode is sponsored by Chelsea House.
Homepage photo: Courtesy of McMillen