For its impeccable curation of contemporary furnishings by the most lauded brands in the business, Design Within Reach (DWR) has been a resource without rival for 25 years. Since its founding in 1998, the company has created, then definitively cornered, the market for modern decor, offering covetable classics like Saarinen tulip tables, Serge Mouille chandeliers and every other emblematic piece needed to appoint a letter-perfect home. Today, while no doubt remains that midcentury furnishings are just as enduring as, say, the Roman-enumerated chairs of sundry King Louis from hundreds of years prior, DWR isn't content to simply rest on its Eames lounges. With a vigorous trade membership program, updated e-commerce platform and partnership opportunities that promote a veritable rainbow of industry talents, DWR has its finger on the future of interior design.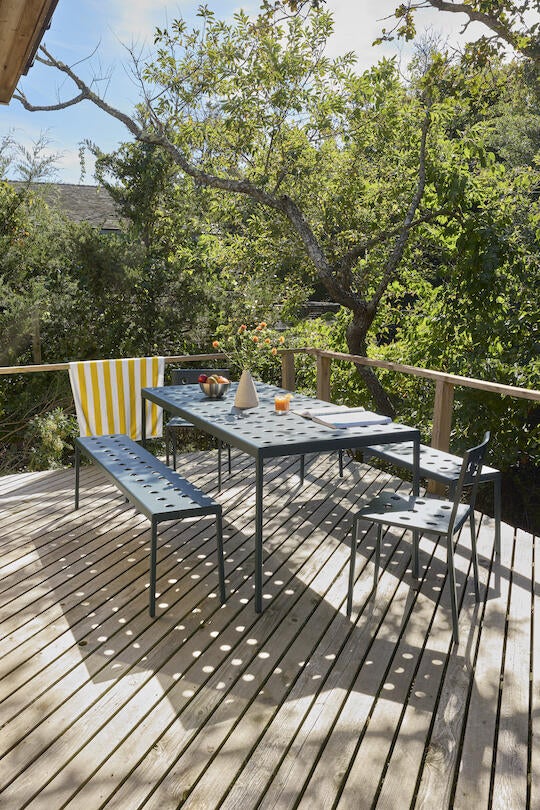 At the core of the company's benefits for design professionals is partnership, notable for its baseline 20 percent discount—which regularly gets bonus boosts. "We have member-specific promotions on top of the evergreen discount, and above and beyond any consumer-directed sales," says Debbie Propst, president of global retail for DWR parent company MillerKnoll. "We value the trade, so we always try to find special ways to give a little extra." That's putting it modestly, considering the merits of partnership are a whole lot more than just the best price on product. Convenience is another plus.
"In the past year, we launched online ordering, which gives trade customers the ability to access that discount wherever and whenever they want," says Propst. Whether on the website or at a DWR retail outlet, the company's account executives are on call to help edit shopping carts in advance. Want to see potential pieces in situ before buying? They'll produce 3D renderings for an immersive client preview. And for architecture firms without an interior design arm, DWR will even step in with on-site visits to aid in room planning, color palettes and furniture placement. "We offer a very personalized service that can be as comprehensive as you'd like," says Propst. "So many of our partner designers are parties of one, and we understand how challenging it can be to navigate a client's specific needs. We want to make sure our trade members have the flexibility, support and tools necessary to succeed."
Choosing stellar furnishings, showcasing them in renderings and purchasing at a discount, 24/7 online, are all prime partnership perks that guarantee a project will have the most compelling mix of pieces at the most competitive price. For a designer, that's the product-sourcing box checked. But DWR's services don't stop once the purchase order is fulfilled—it is committed to growing its partners' businesses. Through digital and print content, dedicated email blasts, monthslong marketing campaigns and star-spangled networking events at architecturally significant spots like the Eames House in Los Angeles, the company exposes its members to a highly desirable slice of design-literate consumers. This May, during NYCxDesign, an invitation-only VIP event at the company's SoHo store celebrated an innovative collection by Knoll Textiles and Soundsuits artist Nick Cave, with proceeds from the auction of 12 signed, limited-edition upholstered pieces going to Facility Foundation, Cave's charity in support of emerging artists.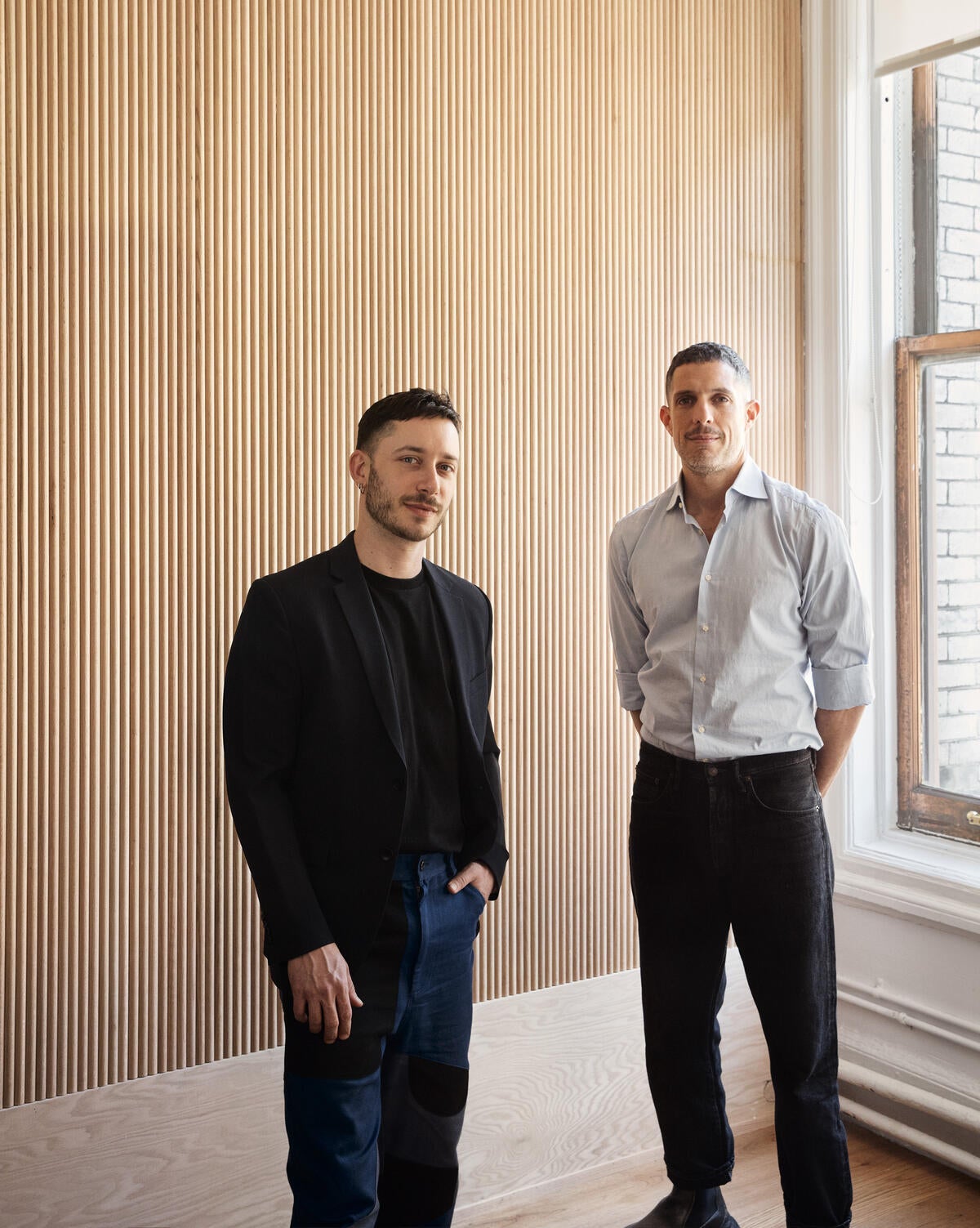 "We build unique marketing strategies on a case-by-case basis for key trade partners to highlight their practice, their portfolio and their product perspective," says Propst. Packages can include narrative advertorials in DWR's new quarterly print journal and both paid and organic social posts targeting the company's 500,000 Instagram followers. Recently profiled designers include Christine Lin of San Francisco, Katie LeClercq of Seattle and Dréa Peters of Austin. Leading up to Pride Month, DWR is spotlighting work-life duo Noam Dvir and Daniel Rauchwerger of New York design and architectural firm BOND—a collaboration Propst calls "a natural fit."
Both Israeli natives, the couple's history with the retailer dates back to their grad school days at Harvard in the aughts, when they saved up to acquire their very first DWR piece, a Risom chair. A few years later, a wedding gift of an Eames credenza added to their fledgling collection. Now, they've outfitted their newly gut-renovated, circa-1965 beach bungalow on Fire Island—a 40th birthday present from Rauchwerger to his spouse—with Hoffmann and Kofod-Larsen chairs, custom-made USM dressers, furniture from Hay and Muuto, and more. The warm wood tones of many of the items accentuate the bungalow's original exposed beams and overall midcentury ambiance. Curating the assortment presented the pair with a serendipitous callback.
"We specify Design Within Reach all the time, for every project, so we were already quite familiar with the options," says Dvir. "And then there were some novelty pieces we'd always dreamed of, like the Risom desk with leather, which connects to the chair we bought 15 years before."
Style-thirsty readers around the world can tour the finished bungalow online—and shop the selection—in DWR's detailed, extensively photographed web feature, which also documents both the architectural and queer history of the legendary destination. Anyone local and so inclined could also hop on the ferry this summer and just inquire about dropping by. "We currently have four projects on Fire Island, and we often use the bungalow for meetings. It's like a business card of our work—a bit of a house, a bit of a showroom or gallery," says Rauchwerger.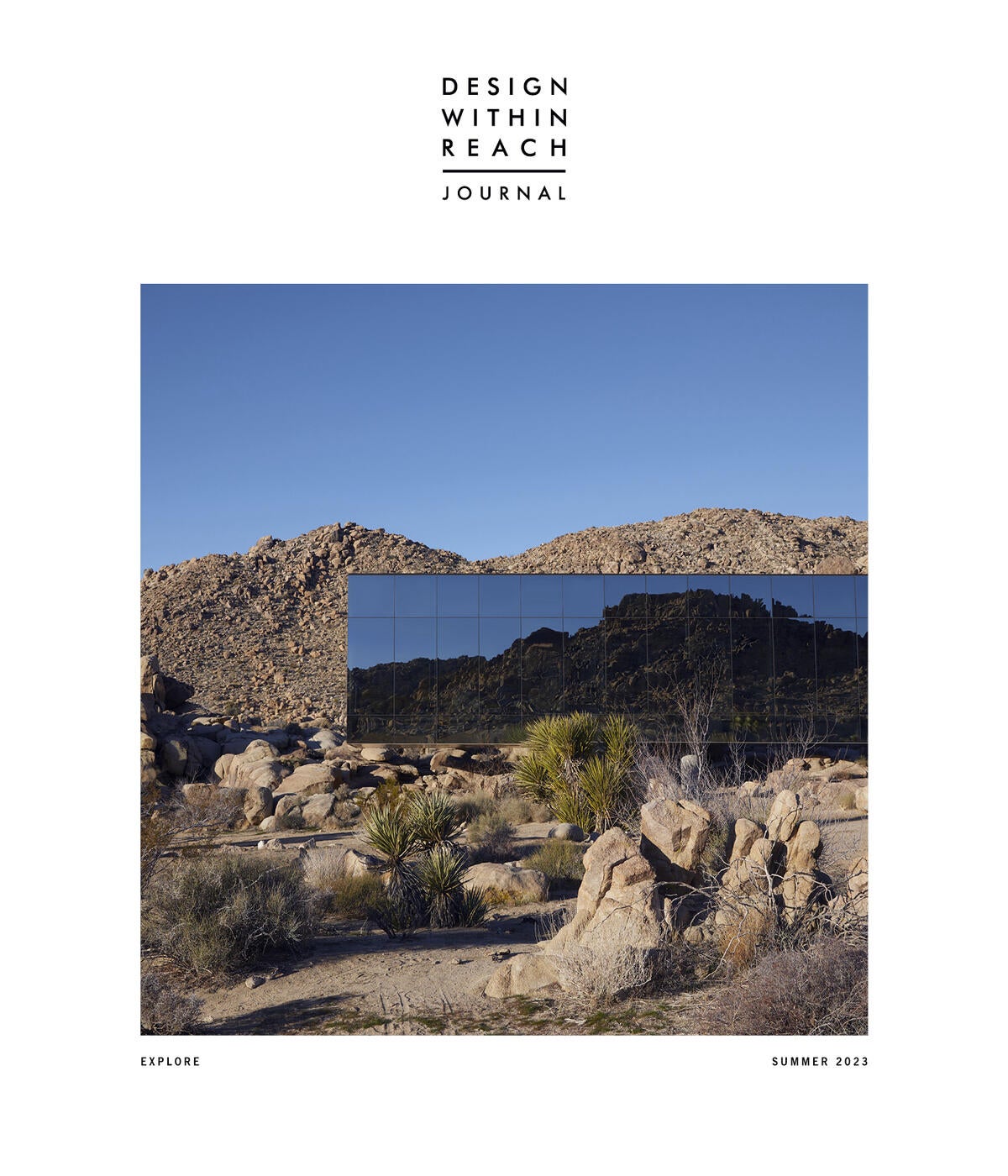 That authenticity, showcasing pieces in use in an actual residence, is exactly the kind of personality-driven "holistic visibility" Propst pictures for trade partners going forward. By leveraging DWR's distinct visual perspective to translate straightforward product listings into persuasive architectural and design stories, the aim is to cement its status as the ultimate resource for all things in the interior space—and a style authority in its own right, beyond the name brands it carries. "Starting with the launch of a new quarterly journal in May, followed by a smaller digest published approximately every other month, we're repositioning the look and feel of our direct mail materials through our print channel, then pulling them into our social media, email and website design," says Propst. Content related to BOND's Fire Island bungalow, as well as other projects in the firm's portfolio, will be deployed throughout June and July. "It's a marvelous way to show trade and retail customers alike how people live with our products."
"It's not just about 'designers as influencers,' digital traffic or Instagram views," adds Rauchwerger, reflecting on both the partnership experience and the renovation project. "DWR creates engagement that builds a relationship. We're letting you into our home."
With a hat tip to the Hay coffee table and chairs, Dvir agrees. To paraphrase an old slogan, he's not just a Design Within Reach trade partner, he's also a client—and a very satisfied one at that. "After the photo shoot was done, we had to return the additional furnishings DWR had brought out to style the bungalow," he recalls. "But what's funny is, they all looked so good that we ended up buying them anyway."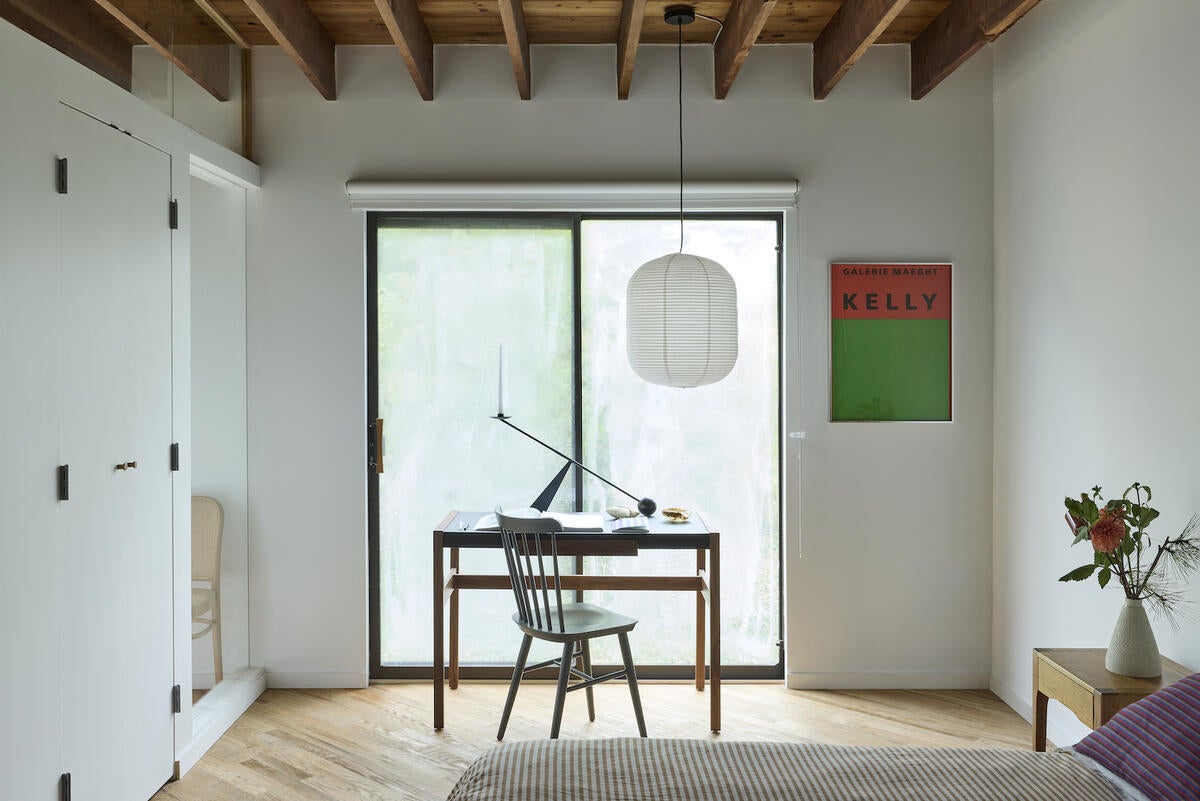 This story is a paid promotion and was created in partnership with Design Within Reach.
Homepage image: As trade partners with Design Within Reach, designer-architects Daniel Rauchwerger (left) and Noam Dvir of BOND renovated their 1965 Fire Island, New York, bungalow with a Gather dining table, Hoffmann dining chairs, Hay rice paper shade, Muuto vase and Eames plywood lounge chair | Courtesy of DWR