Five exciting decorative arts shows are coming to a few lucky corners of the globe this week and next week. Shows in New York, Atlanta and London spotlight antiques but also provide a hit of contemporary design. Read on for our roundup of these must-visit shows.
Winter Antiques Show
Seventy international experts convene on the Park Avenue Armory in New York over January 19 to 28 with honorary co-chairs Thomas Jayne, Wendy Goodman and Gil Schafer at the helm. Which exhibitors can you expect? David A. Schorsch–Eileen M. Smiles American Antiques (check out the "Portrait of Nathaniel Lamson"), Thomas Coulborn & Sons (seek out the Malachite and Ormolu Circular Tripod Table), Daniel Crouch Rare Books, Olde Hope Antiques, and De Jonckheere (with Old Masters works like Jan van Kessel's "Allegory of Europe").
The show's loan exhibition spotlights 100 years of art patronage at the Virginia Museum of Fine Arts in Richmond, with four dozen works that include objects made by Tiffany, Lalique, Jean Schlumberger, Paul Storr, and Fabergé, as well as paintings by Robert Henri, George Stubbs, John Singer Sargent, Berthe Morisot, Willem de Kooning, Eastman Johnson, Childe Hassam, Max Pechstein, Vincent van Gogh and Beauford Delaney.
Must-attend events include a talk with co-chair Jayne, on January 21 at 4 p.m., about his new book, Classical Principles for Modern Design, and a lecture on folk portraits with exhibitor Stephen Score, on January 24 at 4 p.m.
New York Ceramics and Glass Show
Kicked off with a preview yesterday and running through January 21 at the National Bohemian Hall (321 East 73rd Street), this fair collects in one place an array of pieces: contemporary studio pottery, a rare set of 12 Royal Doulton cabinet-dinner plates, a selection of 18th- and early-19th-century gold and paste jewelry, a rare vase by Paul Nicholas and more.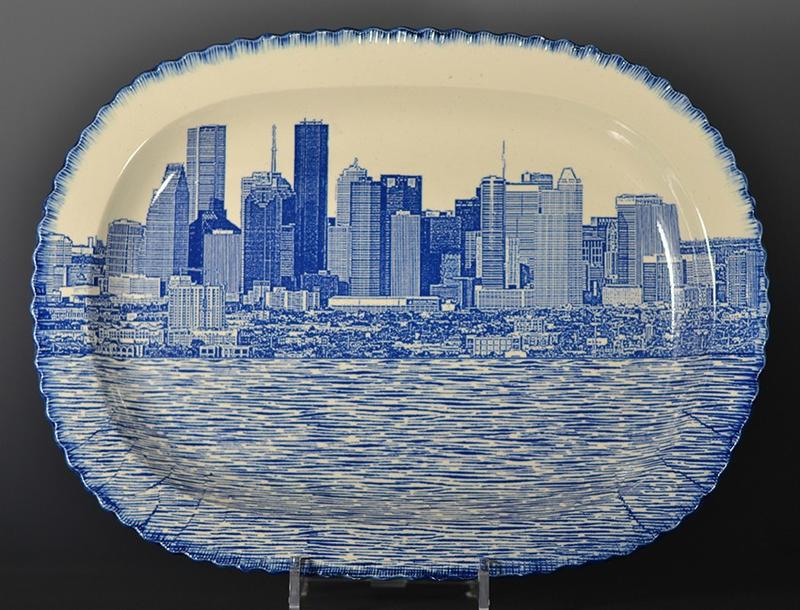 The Cathedral Antiques Show
Atlanta's Cathedral Antiques Show (January 24 to 27) isn't just about the headliner. It spans art, floral and interior design as well as antiques, and will present a bevy of talks and programs with industry insiders, among them AD100 designer Ellie Cullman, with associate Lee Cavanaugh; Peak of Chic blogger Jennifer Boles; interior designer and blogger P. Gaye Tapp; floral designer Holly Chapple; and architect Keith Summerour. The Antiques Council—a professional nonprofit comprising antiques dealers, which advises the Nantucket, Historic Charleston and Winnetka antiques shows—will return for this season's iteration.
Winter Decorative Antiques & Textiles Fair: Celebrating the Silk Route
A collection of decorative design and art—period furniture, 20th-century design, works of art and architectural elements—are on view and for sale at the Winter fair in Battersea Park, London. Running January 23 to 28, the fair features a Silk Route theme, spotlighting export pieces and European chinoiserie, including ceramics, furniture, paintings and textiles from various eras.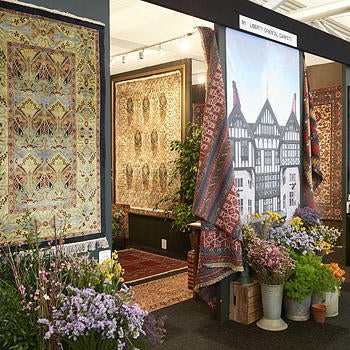 The London Antique Rug & Textile Art Fair
LARTA, running January 23 to 28 at Battersea Park, London, is a woven-art aficionado's dream come true. On hand are decorative and antique carpets, tapestries, embroideries such as ikats and silks, tribal rugs and associated collectors' items, as well as 16 experts offering guidance on hunting down the right piece. Two talks include a January 27 discussion with textile gallerist Joss Graham, who will lead attendees through the fair; and January 24's discussion with Ben Evans, editor of HALI, the specialist carpet magazine. RSVP.

Editor's Note: LARTA is held concurrently with the Winter Decorative Antiques & Textiles Fair, and tickets to LARTA also provide entry to the Decorative fair.