Print the Future, a tech start-up that produces 3D-printed custom furniture, opened a pop-up store in midtown Manhattan earlier this month. Open until March 31, the pop-up, located at 325 West 38th Street, invites customers to collaborate with interior designers to design furniture and home goods. The turnaround time? Twenty-four hours.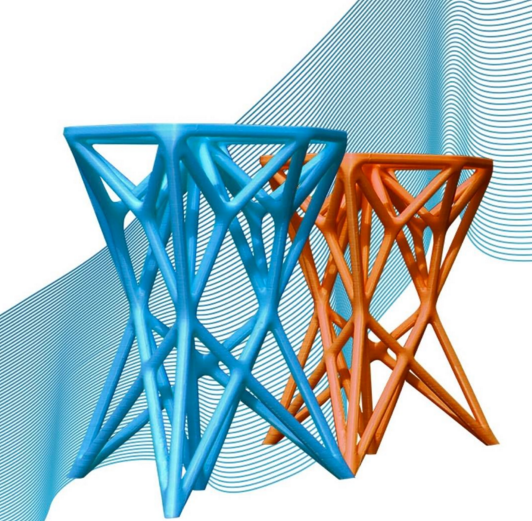 The New York locale is the first in a lineup of pop-ups that will soon appear in San Francisco, Los Angeles, Austin, Chicago and Miami. 
Interior design and home decor commerce entrepreneur Neil Patel, Print the Future's founder and CEO, leads a team including COO Raj Bharti, who brings experience from Microsoft and Wall Street, and interior designer Lori Dennis, best-selling author, speaker, star of HGTV's Real Designing Women, and founder of Design Campus.
"Print the Future is about more than just furniture; it's about innovation, and making ideas on demand a reality by moving the needle in the 3D printing space, the possibilities being endless," says Patel. "We are at the forefront in the 3D printing space and have big visions. What Starbucks is to coffee, Print the Future will be to 3D printing; synonymous with its product." 
Print the Future will delight our customers, designers, and home-builders by printing almost everything they want, when they want, and how they want.
At the pop-ups, customers can watch furniture being printed; all of the furniture produced will be given away as prizes via the brand's social media. Additionally, for every piece of furniture printed, the company will produce an object, tool or piece of equipment needed in an underdeveloped country. 
"Innovation moves societies forward and we are poised to be the leader in printing 3D furniture and home decor," says Bharti. "Print the Future will delight our customers, designers, and home-builders by printing almost everything they want, when they want, and how they want. Our patrons can bring their own designs and see the furniture created in front of their eyes—that's quite magical."