Billed as a design delivery service created by designers for homeowners, Sample Dipt has launched to address the rise of the Instagram designer, or, as the architecture and design firm Dipt's founder Sean Gold puts it, the "design-savvy, decisive, do-it-yourselfer."
Gold, an architect, and his team, which includes interior designer Melissa Anderson, as well as design assistants, are based in Williamsburg, Brooklyn, and have worked on projects throughout New York and in Dubai. They also offer Flash/30, a monthlong renovation service, in New York.
The new service, Sample Dipt, is a kitchen-by-mail program that delivers material samples and design schemes across three options. Clients can work with Sample Dipt designers either by uploading an image and receiving a box of requested samples inspired by that photo, or they can fill out a profile, choose an image from the ones provided, and share with the company a description of their style.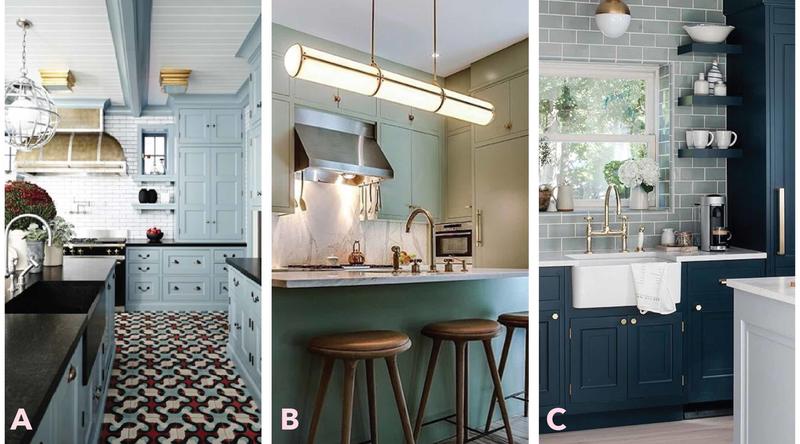 Gold chats with EAL about his firm's foray into the by-the-box world:
We think of every Sample Dipt client just as we would any new client at Dipt Studio, our full-service architecture and design firm. Before we even think about the mood board process, we look at our clients' project type and custom design profile created at sampledipt.com. My team and I assemble each box by hand and source unique sample materials for each client and their project. When clients sign up for Sample Dipt, we offer them 14 material categories to choose from—so even if two people choose the same style images, their boxes will likely end up different.
I'd estimate our material library contains products from anywhere between 30 to 50 brands. We love to keep our favorites on the table or face-out on walls so they stay fresh in our minds. When sourcing materials for our studio projects, we search in traditional design settings like the D&D Building, but also rely on design blogs and look at projects from all over the world to find inspiration. We usually show up to our favorite showrooms with tons of inspiration images—looking for a new material or colors to customize in our projects.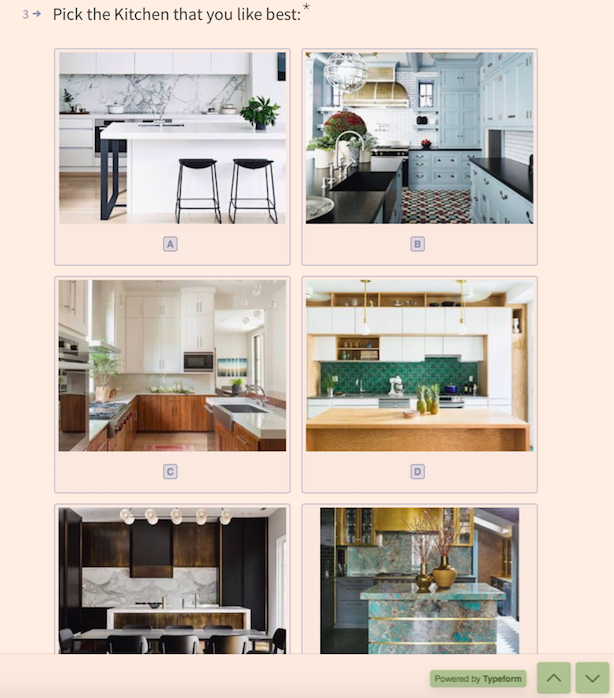 We provide unlimited customer assistance to our clients if it pertains to the materials and samples we sent them. Our design team will reach out to a customer's query within 24 hours of receiving the email, with either a response or the option to set up a call to resolve. We understand these materials and renovations can be tricky! So we're here to help as much as we can. However, if it sounds like the client needs more design assistance and could benefit from working with a designer one-on-one, we'll let them know that they should consult a design professional and give them the option to work with us as a private client at Dipt Studio.
All of our materials are clearly labeled with product information, so ordering should be quite simple. If the client needs assistance with ordering or wants to explore receiving trade-only discounts, we will ask them if they would like to transition to a Dipt Studio client.
Today, with so much new focus in social media on design, the rise of the Instagram designer indicated a new type of client for us. Our ideal client is the design-savvy, decisive, do-it-yourselfer, someone who is ready to renovate and replicate their favorite saved looks. Since we focus on providing the hard-cost items (flooring, tile, stone, etc.)—unlike the majority of design apps and companies today that focus only on soft-cost items (furniture, art, rugs, movable items)—we want our clients to be comfortable making some major design decisions on their own.

Our ideal client is the design-savvy, decisive, do-it-yourselfer, someone who is ready to renovate and replicate their favorite saved
looks.
Sample Dipt was created to empower the homeowner by providing expert design advice, material palettes, and renovation support. Sample Dipt sends designed room packages, with clearly labeled materials—allowing the homeowner or hired contractor to easily order any desired material directly from the source. If our clients sign on for Sample Dipt and are seeking inspiration prior to working with their own interior designer—that's fine with us! We give every client the option of working with Dipt Studio or being referred to an architect or designer if need be.