William Storms finds inspiration in the logistics of weaving. The Brooklyn–based artist says the process is a lot like conducting a symphony, synchronously employing a medley of formulas and creative techniques. "I'm a mathematically driven craftsman," he tells Business of Home. "The loom requires I be analytical about structure yet intuitive about color."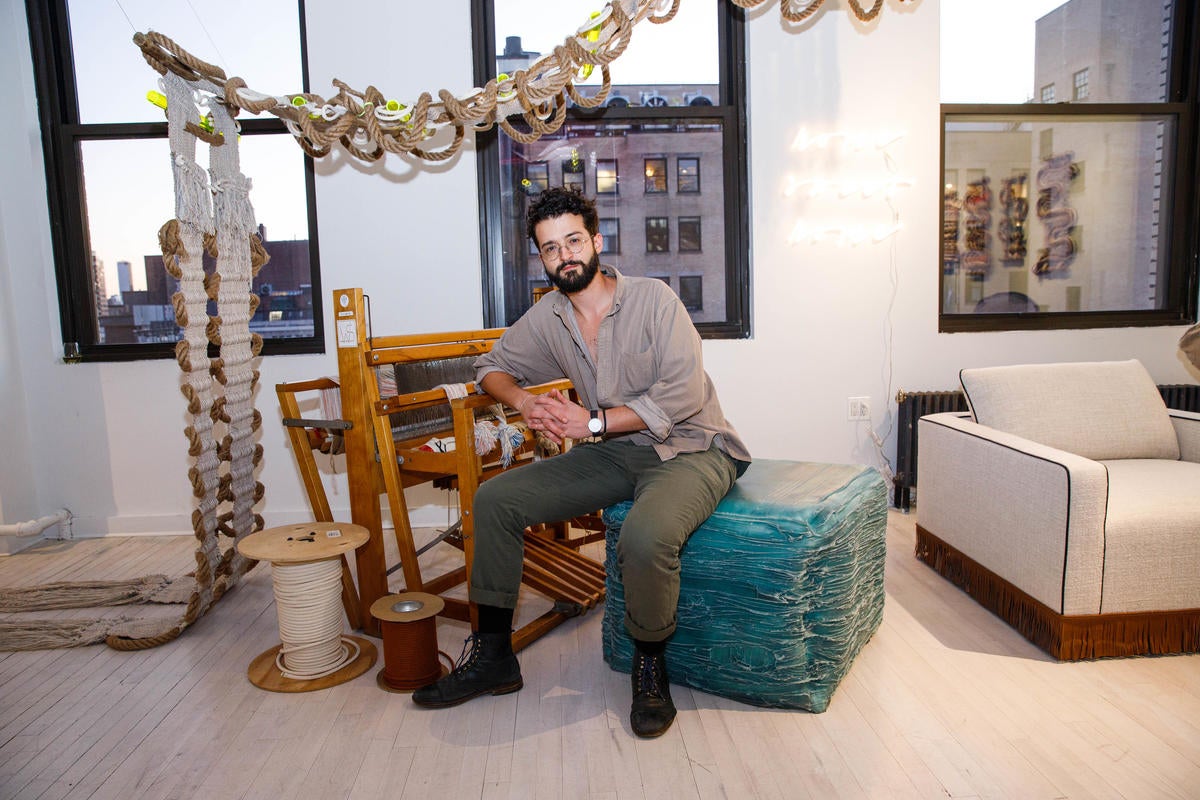 Growing up in the small town of Sparta, New Jersey, Storms turned to painting and sculpture at a young age as escapism. In 2009, he moved to New York City to study fine arts at the Fashion Institute of Technology (FIT), where he found the instrument that would change the trajectory of his career. "I fell in love with the loom the moment I saw it," he says. "For people that identify with math and design sensibilities, there is no turning back after you sit at a loom and realize how one wooden contraption can appeal to both sides."
Two years into his stint at FIT, Storms shifted his attention to textiles and received a life-changing scholarship—from Carla Bruni, no less—to study weaving arts at ENSCI-Les Ateliers in Paris for a year. "I got an education in weaving that's rich in history," he says. "I was immersed in the art of French passementerie and jacquard—and learning techniques that dated back to 18th century Versailles."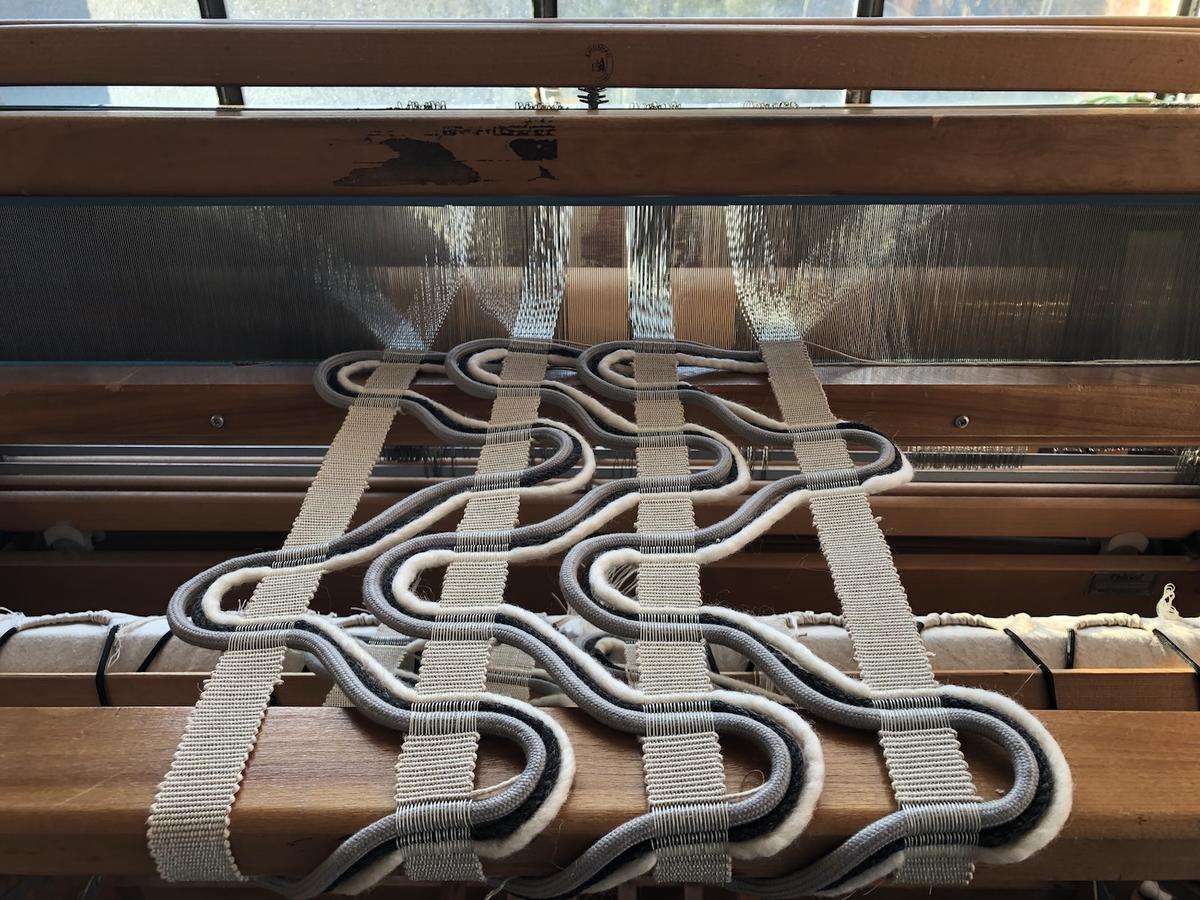 Courtesy of William Storms
Once he returned to New York, Storms landed an internship at Chapas Textiles. In his down time, he exhibited his own handloomed creations, including rugs, sculptures and woven wall hangings in galleries across the city. After a successful showing at NYCxDesign Festival in 2014, he was tapped by Crosby Street Studios to create a 10-piece collection of handwoven felted wool and ramie rugs. "The collaboration really opened my mind to how design works on a licensing scale, as well as how to make handwoven luxury products that I wasn't necessarily weaving myself," he says.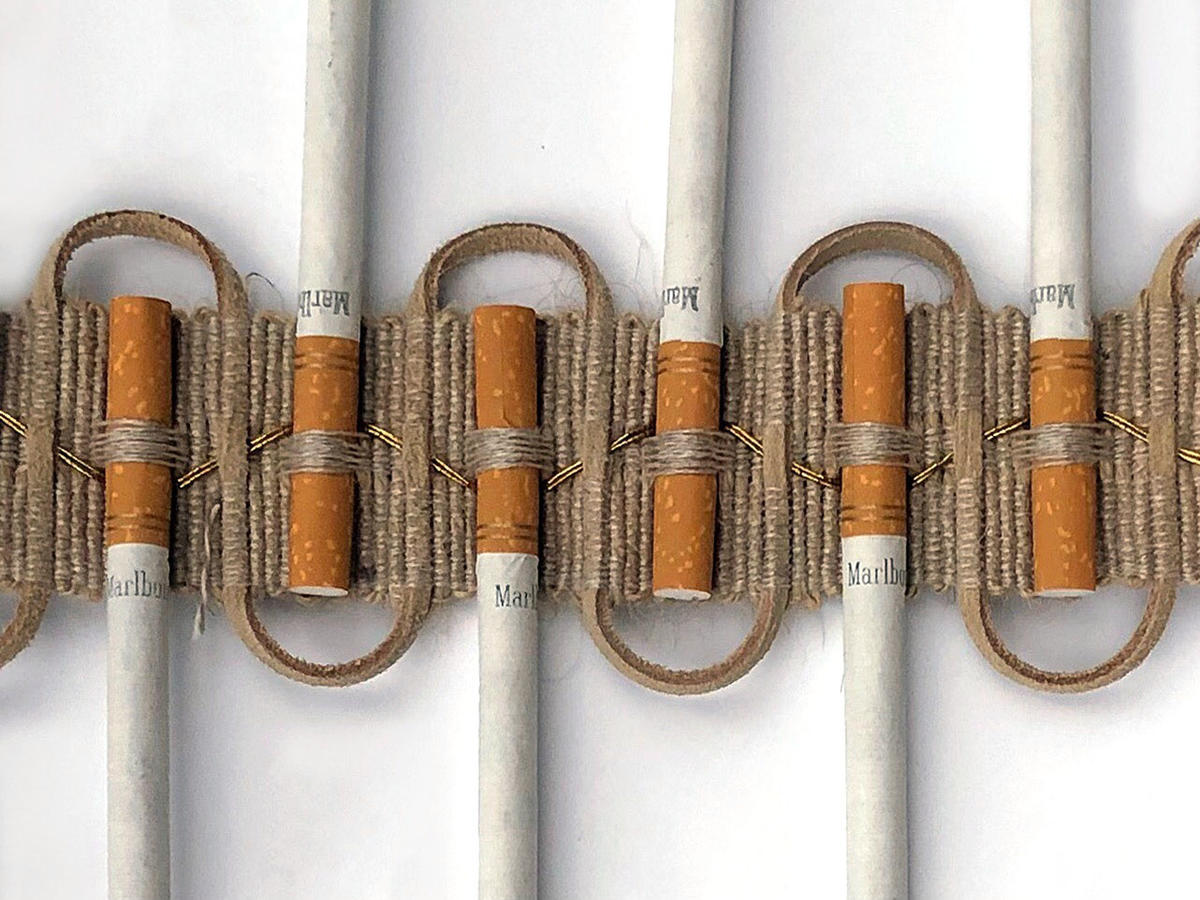 Courtesy of William Storms
Though a classically trained weaver, Storms relies on unconventional materials to breathe fresh life into centuries-old designs. "I used to think I could reinvent classic patterns, but instead I discovered how to rework them in contemporary ways," he says. "Since I use techniques that are hundreds of years old, I have to ask myself: What's something new I can add to make this modern?"
The end result is innovative, with offerings ranging from fabrics woven with speaker wire to decorative trims composed of cotton, jute, leather, copper and cigarettes. His recent showcase at Frampton Co.'s Exhibition Penthouse, for instance, included seven handwoven wall hangings composed of natural materials (such as silk and eucalyptus) alongside light-refracting, neon-colored acrylic tubes. "I like that clients and collectors can instantly identify my style and aesthetic," he says.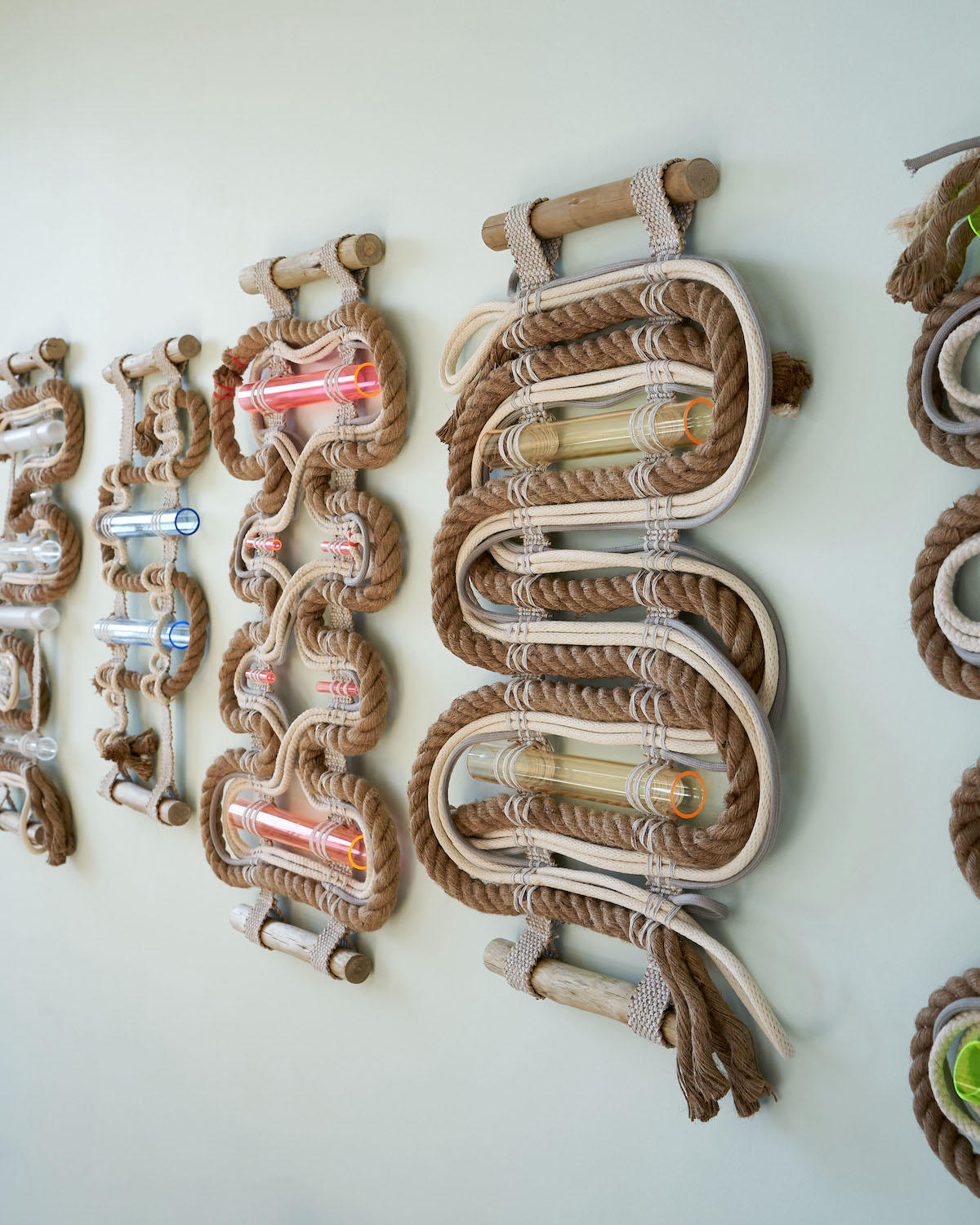 Along with running his namesake studio, Storms—who previously worked as in-house designer for Sunbrella—is currently a senior jacquard designer at Crypton, where he dreams up textiles for clients such as CF Stinson and Ballard Designs. "This way I can have one foot in the art world and the other in the design industry," he says.
In April, Storms will unveil four new passementerie sculptures inside the Theodore Alexander showroom at High Point Market. "They're in harmony with the brand's new Catalina collection, which draws inspiration from the innate human desire to connect with nature," he says. "Woodgrain and porous stone are balanced by supple textile selections and of-the-earth hues. I definitely thrive in a neutral palette where materials and subtle tones do the talking."
To learn more about William Storms, visit his website or follow him on Instagram.
Homepage photo: William Storms installs his Bend design | Olivia McHugh