This year, the home furnishings business never got to show off its stuff for Easter or have the kind of early summer season that drives outdoor and travel products. The pandemic saw to that. And though some brands have seen business pick up as consumers invest in the homes they're hunkered in, as August approaches, the industry is facing the fact that it may lose yet another key selling season: back-to-school.
Historically a time more suited to purchasing clothes or academic supplies, back-to-school has recently become a boon for consumer electronics and retailers selling home goods for dormitories and study spaces.
Retailers like Target and Bed Bath & Beyond (and in years past, the late Linens 'n Things) built the season into a key driver for sales. Stores offered shopping lists, often tailored to local colleges, and some even allowed shoppers to buy at one store near their homes and then pick up at a location near campus.
Products like dorm-specific extra-long twin bed sheets, pillows and other bedding, towels, desk lamps, shower caddies, and small appliances like microwaves and hot plates became staples of the back-to-school season. As such, it was a way for home furnishings stores to create a seasonal business where none existed before.
But this year, all bets are off. With many colleges and universities going virtual for the fall semester and dorms being scaled back or not opening at all, the need for these products is greatly reduced.
"Why would parents be going out and buying dorm materials for college students if colleges are doing all classes remotely?" Howard Meitiner, managing director of New York investment firm Carl Marks Advisors, told Business Insider. He added, "I think it's going to be tough for department stores.... I think it's going to be difficult for companies like Staples and Bed Bath & Beyond."
On a conference call with analysts in early July, Bed Bath & Beyond called back-to-school "one of our major seasonal promotional events." Company CEO Mark Tritton said it helped connect the retailer with its customers as a "life moment" that would lead to a lasting relationship from college through new home ownership, wedding registries, and even new parenthood (through its BuyBuyBaby brand).
Despite Meitiner's doubts, not everyone is pessimistic about the prospects for the back-to-school season. The National Retail Federation projects record spending this year—$106 billion—as even students at home need products for school.
And both Target and Walmart are promoting the season, albeit with the caveat that this year is not the same. "Going back to school may look different across the country this year," Walmart said in a press release. Target had a similar message: "We want our guests to know that we're here for them, no matter what," it said in a statement.
No matter what the corporate PR–approved message, the home business has never seen a back-to-school season quite like this before. And it's hoping it's a one-time-only event.
____________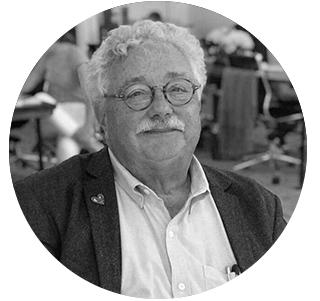 Warren Shoulberg is the former editor in chief for several leading B2B publications. He has been a guest lecturer at the Columbia University Graduate School of Business; received honors from the International Furnishings and Design Association and the Fashion Institute of Technology; and been cited by The Wall Street Journal, The New York Times, The Washington Post, CNN and other media as a leading industry expert. His Retail Watch columns offer deep industry insights on major markets and product categories.
Homepage photo: Shutterstock