Sutter Street Manufacturing, an upholstered furniture manufacturing company subsidized by Williams-Sonoma, plans to invest $1.9 million over the next three years to upgrade its facilities in Claremont, North Carolina. Governor Roy Cooper announced the manufacturing company's expansion plans earlier this month, noting that the project will create 72 new jobs in Catawba County, a region with a long-rooted history of furniture manufacturing.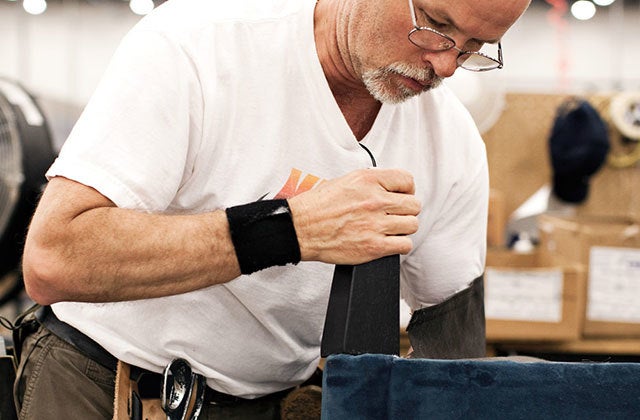 "North Carolina is home to some of the most skilled furniture talent in the world," says Cooper. "It's that talent that keeps furniture manufacturers here, and this expansion is a testament to the health of the furniture industry in North Carolina."
Williams-Sonoma, Inc. founded Sutter Street Manufacturing in 2007 with 25 associates. Today, the company employs 583 full-time associates and produces upholstered furniture for the full brand portfolio behind Williams-Sonoma, including Pottery Barn, West Elm and Williams-Sonoma Home.
"Ten years ago, we decided to invest in North Carolina and Catawba County because of the vast pool of skilled furniture craftsmen and women. Our talented associates are second to none and critical to the success of our organization," says Darryl Webster, vice president of the manufacturing company. "North Carolina and Catawba County have been valuable business partners working hand in hand with us to drive success."
The state is offering the company a performance-based grant of $300,000 from the One North Carolina Fund to assist with the expansion, contingent on the company meeting capital investment and job creation targets.