The 50 States Project is a series of candid conversations with interior designers across the country about how they've built their businesses. This week, West Fargo, North Dakota–based designer Katie Kern tells us why she changed how she charges after leaving money on the table, how her sourcing process has evolved, and how going to High Point Market showed her new ways to level up.
Did you always want to pursue design?
I did. In junior high and high school, I was always ultracreative and thinking outside the box with design. If it wasn't my own room, it was for my Barbies, or whatever the case may be. I even remember my art teacher talking to me about design and everything that went into it. So when I was researching schools, I definitely had design in mind.
I went to North Dakota State University. When I was on my college tour, they did a great job explaining how the program was really about the interior architecture of the home—it wasn't just picking out pretty things. And really, I wasn't taught that. The program didn't have [a lot of instruction on] what went with what; it was more about the construction of a home.
What was that experience like?
My first two years were basically all design. By the time I was testing into the design program at the end of my sophomore year, I would have had a minor in design—that's how many design classes I had to take. We started with 80 students in the program, but a lot of them dropped out by the time we had our sophomore review. I think I graduated with like a class of 20, and that was considered a big class.
How did that more technical instruction shape what you wanted from your career?
I moved to Minneapolis after college and got a job at Ethan Allen for about a year, but I did not like the walk-in traffic, and I did not do well in that role. From there, I moved over to a high-end residential design firm, where I got the opportunity to work on some amazing projects. I knew right away that was more of my niche. I loved my job, but the woman I worked for—she was an amazing designer but an awful businessperson. She went out of business shortly after I stopped working for her, when the market started going down in 2007 or 2008. Seeing that—somebody who wasn't able to manage their business—actually scared me [away from] wanting to start my own company for a long time.
What did you do after working for her firm?
I had moved back home to Fargo, where I started working for a builder. For some reason, Fargo is one of those niche communities that doesn't seem to get affected by [market conditions] like a lot of other, bigger cities are going through. Even during the recession, Fargo continued to really thrive—homebuilding was really peaking, and it seemed like everybody wanted to do that. I worked for that builder for 13 years. I started up the design program at his company and got a lot of building industry knowledge along the way.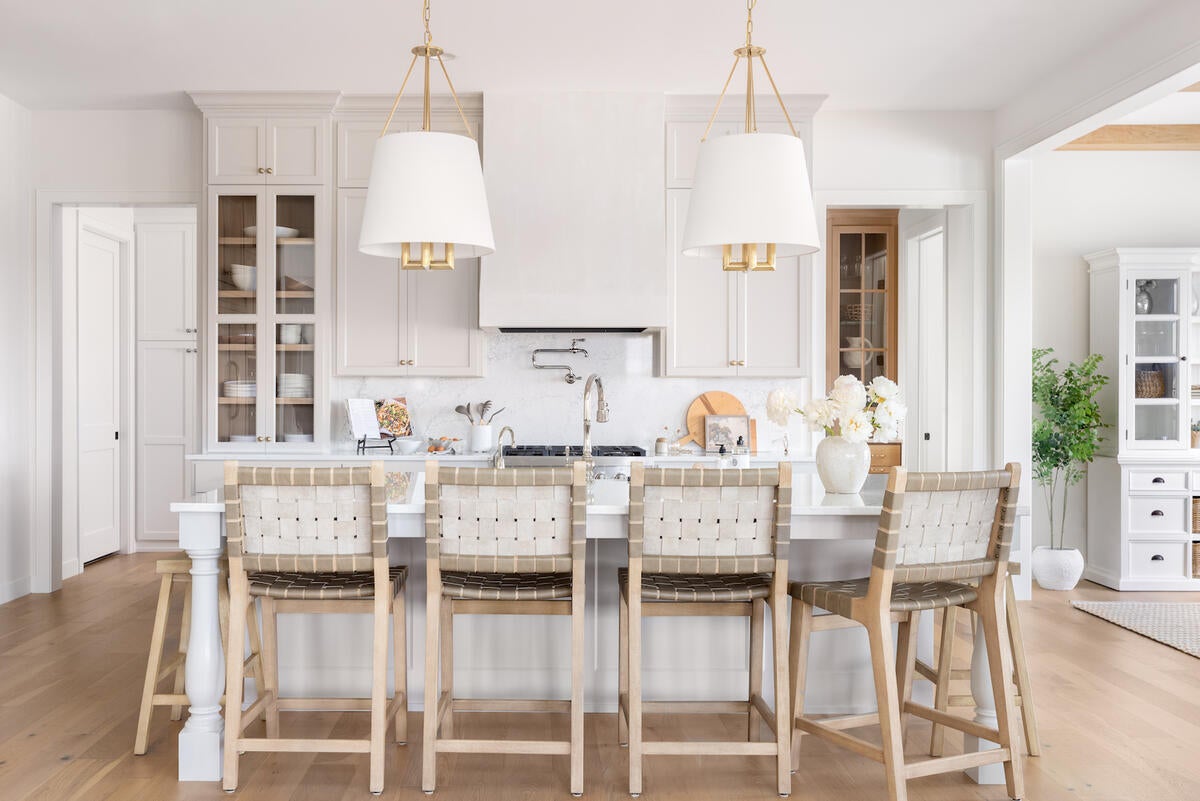 What ultimately made you want to go out on your own? And what helped you get over those initial concerns about entrepreneurship?
I knew I wanted more. I continued to move up with that builder, but eventually I got to the point where I was managing designers and not designing as much. The work was at a much tighter price point, so I wasn't able to think outside the box or get very creative.
In 2019, I had a couple past clients reach out to me about little projects, which was a good push to be like, "OK, I've got some projects, and a husband who believes in me and is super supportive." It was just time.
How does that construction backbone inform the projects that you work on today?
A lot of it is new construction and remodeling. Every once in a while, I'll go in and do a refresh, but a lot of times it's turnkey homes from the ground up.
Sometimes, when builders hear "designers" they shut down—maybe because there's been a designer in the past who came in and pointed their finger, telling everybody what they should be doing, but who didn't actually understand how the construction part of things works. By being able to talk through things and show them that I actually do know what I'm talking about, I've gained their respect.
What makes you say yes to a project today? What's the right fit for you?
It's changed over the years, but I think it has to work for both parties. I always bring the client in to talk and get to know each other [before a project] because it has to feel good for everyone. I never want somebody to feel like they're tied down to me—and I also don't want to feel that way about them. I go at my jobs like I approach friends and relationships: It's all about being able to be honest and express concerns. If it doesn't work for somebody, then we should part ways. That hasn't happened to me yet, but I know it will. I mean, from a young age, I think we all realize that not everybody is going to like you, and that's OK.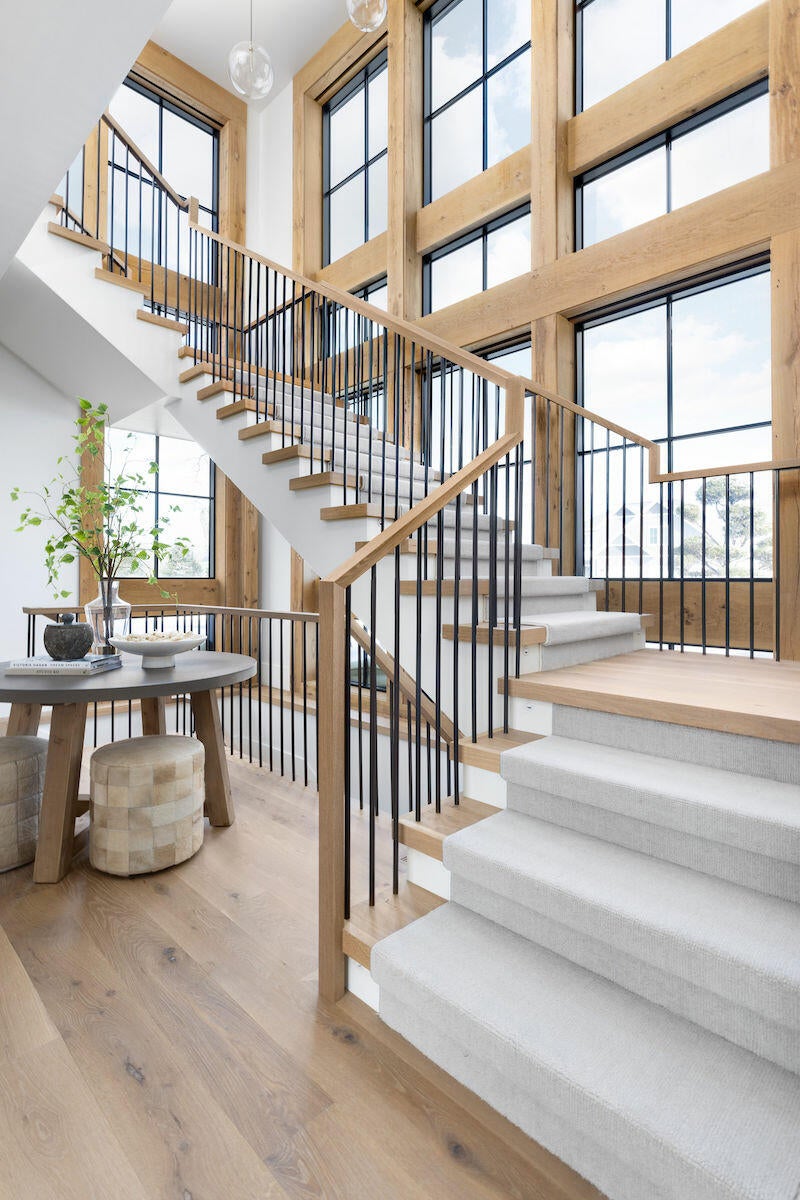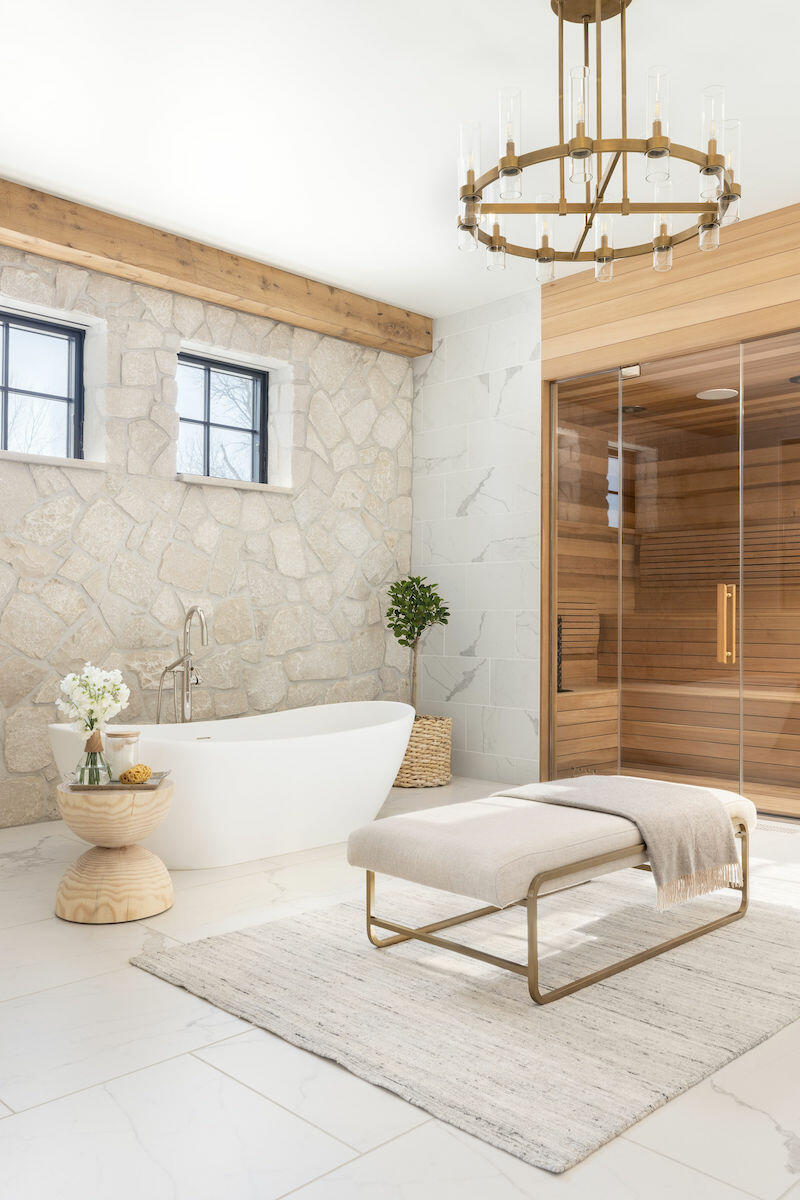 What does your business look like today?
The best advice I got from a fellow designer when I first went out on my own was that I should hire an assistant who was good at doing all the things that I wasn't good at doing. I did that about a year in, and it was the best decision I have made to date. She actually came to me—she always loved design, but didn't have a design background and really wanted to be in a supportive role. Right away, it just felt right. She works about 25 hours a week—I would happily take her full-time, but she is also a mom and helps with her husband's business.
Right now, I love the fact that I'm not managing other designers. I don't like turning work away, but sometimes if it doesn't feel right anyway, it's OK to turn that away and just concentrate on those big projects. Most of the time, I'll be working on three new construction projects and then three bigger remodels. In addition to that, there's always little things—previous clients who come back with something small, and you just can't say no. Sometimes, I'll think I'm done with projects, and then I get an email that they're ready for the next phase. It's a good problem to have.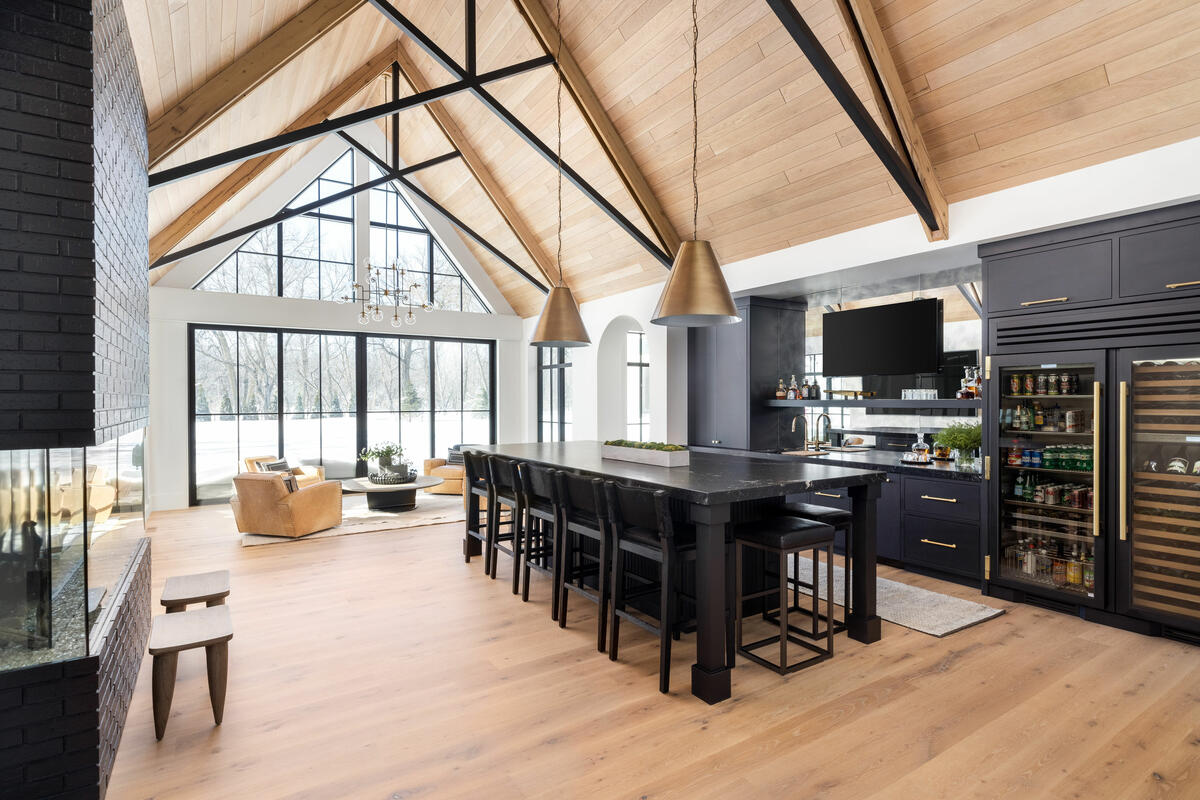 Can you tell me a little bit about the design community in North Dakota?
There aren't a ton of designers here, which is kind of surprising because there is a university that has new designer [students] all the time. It's not cutthroat here, either—at least, I don't feel like it's that way with other designers about jobs. Most of the time, I've found that we're all really open to helping each other and wanting to learn more from each other, best practices and things like that. There are a few designers who have showrooms here with a lot of accessories, so I utilize them all the time, whether it's grabbing quick stuff for clients or them helping me get some furniture [ordered from brands] where I don't have accounts set up.
You posted that you went to High Point Market for the first time in April. How did that change the way you're thinking about sourcing and what accounts you're opening up?
It was so great to go there and physically be able to touch and feel. That's an area that I need to improve on—I'm missing out on a lot of profit by not having a lot of those [trade brand] accounts. Since Market, I've tried opening up a few more.
There are a few places in town that carry different trade vendors, so between the four of those companies, I feel like I've got access to a lot. It's not the same as going to International Market Square in Minneapolis and being able to sit on everything, but there are ways to get [access]. And there are certainly benefits of getting things through local showrooms—if something comes in broken, they'll help out with that so it doesn't take a ton of our time.
If it's an account that's easy to get your hands on, then we've [probably] entertained the idea of opening with them. The problem I have is that some designers carry only one furniture brand, so that's all they're showing to their clientele. And it's fine—I'm sure that brand has a lot of unique pieces—but I hate feeling like I'm stuck in that box. If I happen to find something from a company that I know I'm not going to make any money on, but it's the right item for this client, I'm going to show them that item. I'm not going to look at design as just padding my pocket, you know?
Or feel the pressure to spend a huge amount with one particular vendor to meet your minimums.
Right. I have a lot of clients that will spend $20,000 on a sectional or sofa without sitting on it. But at the same time, if they hate it, then I've got a $20,000 sofa—either that, or I feel like I'm sticking them with it. I'd rather them be able to go and sit on a piece and know that it's perfect for them if that option is there. That's one reason I enjoyed Market so much—if I can sit on something, then I'm able to tell my client all about the piece. Because by the time I get to furniture with clients, a lot of them are like, "I trust you. Just pick it." But I like to know what I'm selling.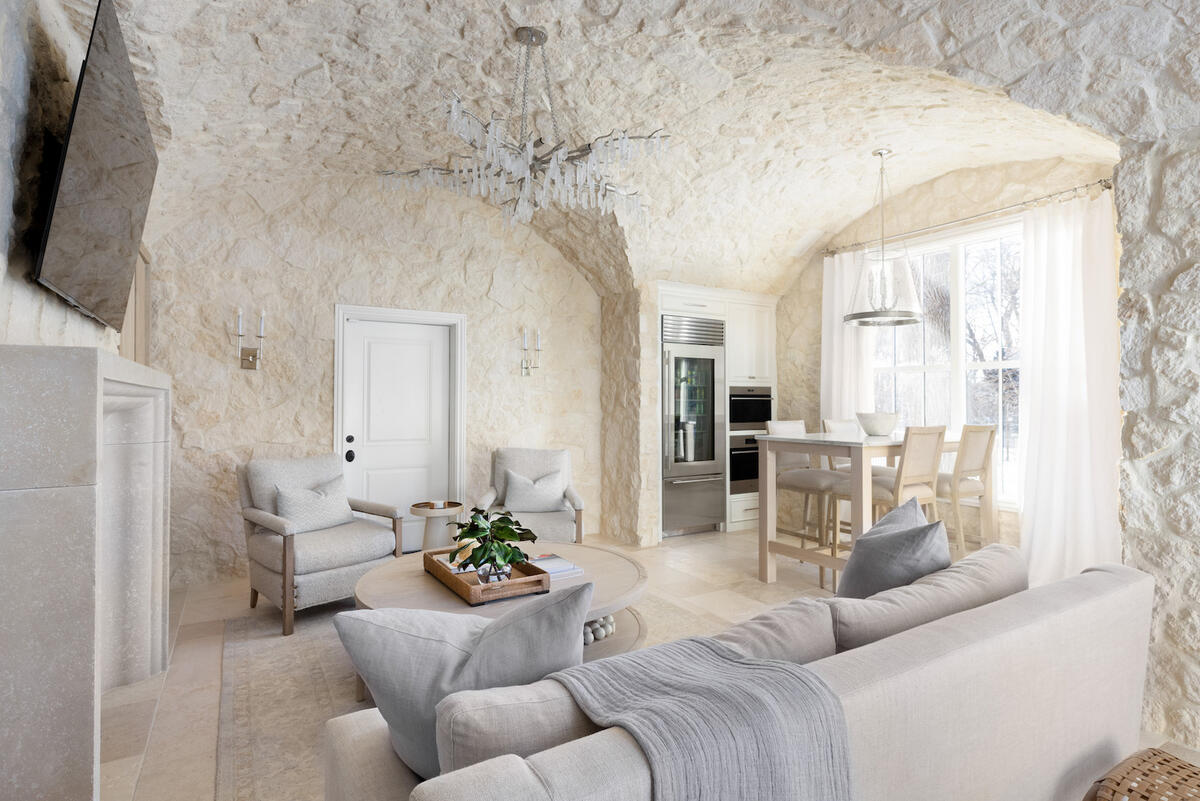 How have you approached the finances of your firm and billing for your work in general?
It took a solid year and a half to grasp all of that. When I sat down with my husband to come up with my hourly rates when I first started, we set it where I'd make at least what I was making before. We agreed that if I was not able to pull those kinds of numbers, it probably isn't worth it. And so that's how it started.
I still charge hourly on some projects, and then on other projects where I feel like I have a clear scope, I bid the project. But I always keep track of my time so I can see how I did or if I need to be making adjustments. Price increases are probably the hardest thing I've had to do as an owner—I never want to explain that to a client, but none of my clients have had any issue with it so far. And as far as billable time, I keep track of it and I'm very open and honest about where my time is going and how things are working, so I haven't had issues with that either.
Are there pain points with clients around understanding that this is a really expensive process?
I'll always ask, "What is your furniture budget? What are you budgeting for design?" Nobody can ever tell you, but for the most part, everybody that I have worked with has seen the value. I mean, one guy told me he had a really good budget, and then I put together some [estimates] and he ghosted, so it's hard to know. All I can do is give them a scope of work, estimate how much time it's going to take me, and then give them a breakdown of better, best and premium furnishings costs. I often break it out in two [levels]—middle-of-the road and premium. That gives them a guideline and a chance to see if we're on the same page. If they're going to ghost after something like that, they probably weren't the client for me anyway.
That's a hard thing to own in the beginning: This client may not be for me if we can't be in alignment from the start.
True. But at least you know before you put all this time into looking for the pieces, and then they don't pick anything—especially if you were expecting they'd be spending $50,000 to $100,000. Being on the same page is huge.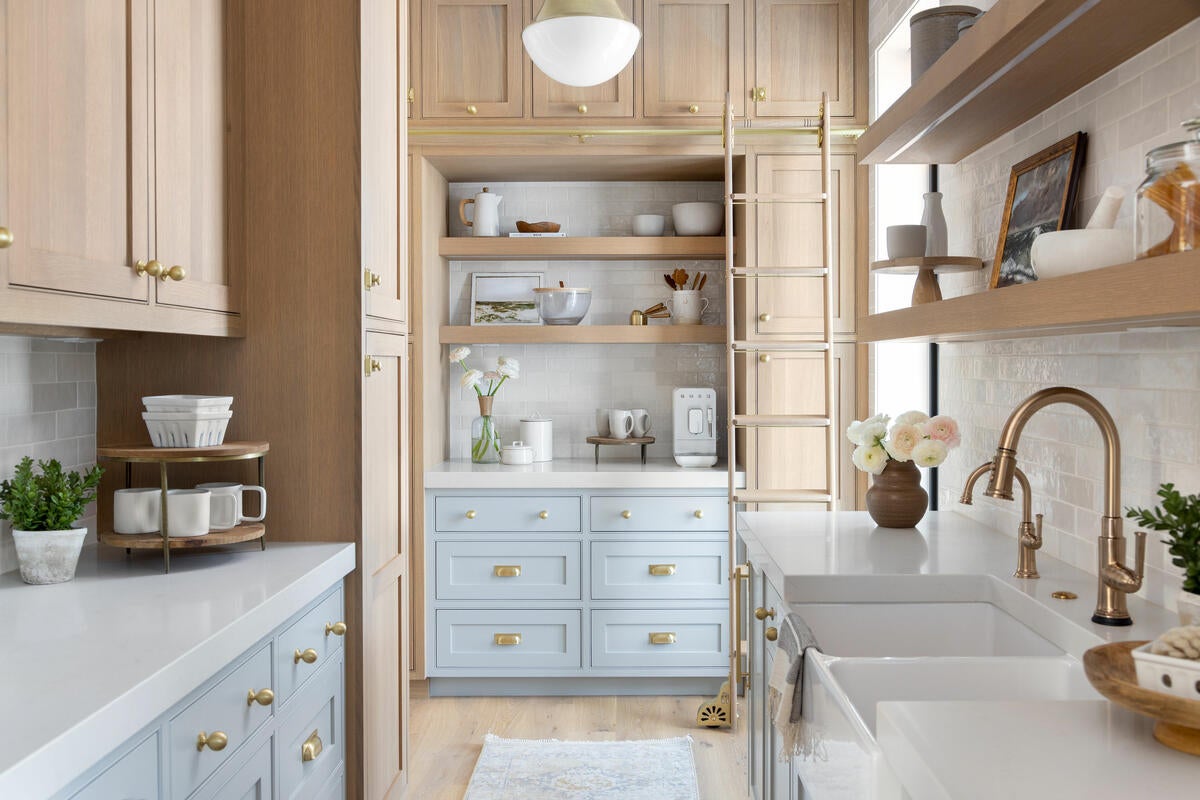 When you look back, what is the biggest thing you know now that you wish you had known when you started your business?
The profit on materials and furniture. When I first started, I was just going to bill at my purchasing cost. I found out early on about taxes. But I think it would have helped me get ahead if I had been charging more for some of those items that I was getting discounts on. I felt like if I charged for my time, that that was going to be enough, but I really ended up losing out on some of those numbers. I mean, even if it's just a 25 percent discount that you're getting, and you're giving somebody a 15 percent discount—that 15 percent on a $50,000 order adds up really fast. I've realized that just charging for your time means you're capping how much you can make. And I've realized too that with more experience and more product knowledge, it doesn't take as long to find the perfect piece—but you shouldn't be penalized for being able to do your job quicker.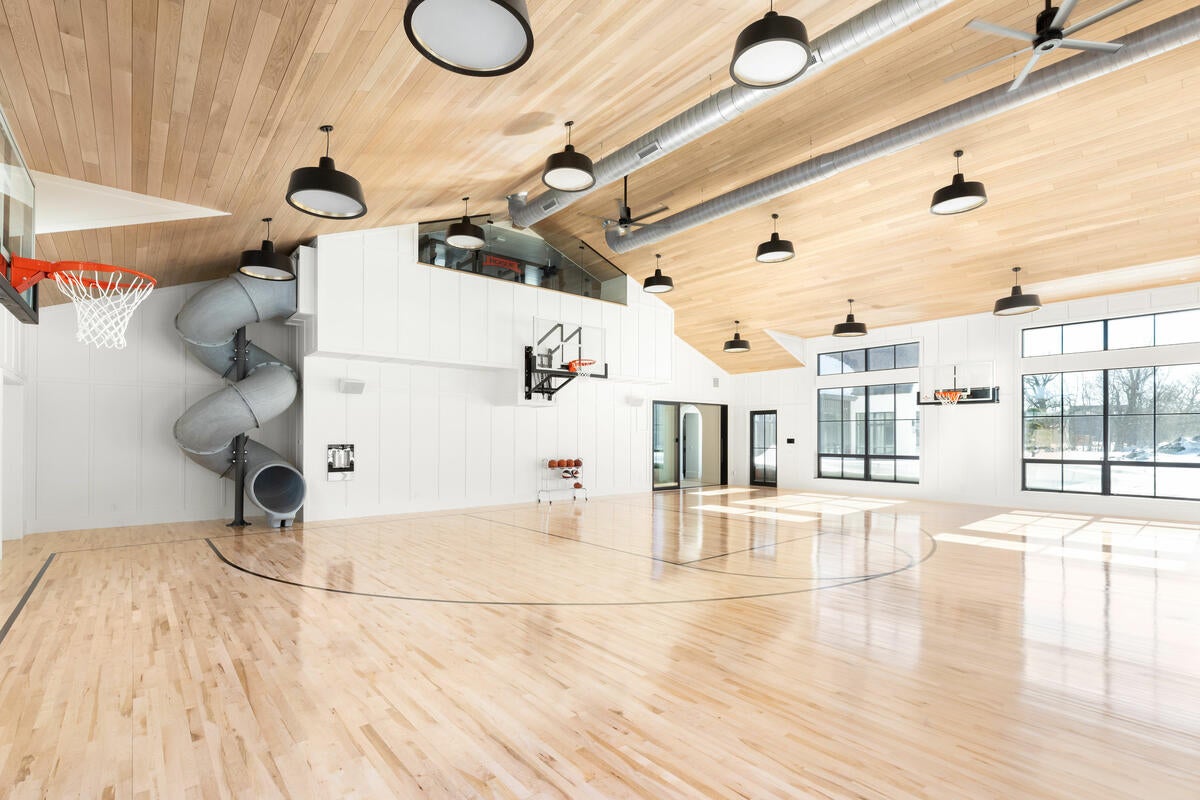 What is your next big challenge?
I go back and forth about adding somebody to the team. I don't have room for another person in my current space—and it would have to be somebody who made my work more efficient. That's not necessarily another full-time designer, because I don't know that I'm ready to stand over somebody and make sure that everything that they're doing is good. For me, it would be somebody to do some of the drafting and renderings to create a different experience for my clients—I know that there's so much out there, but I haven't really dived into any of that.
What does success look like for you?
To continue doing what I'm doing and loving it. To not be tied down—being able to travel and not feel like I need to be answering clients. Right now, I've got that time. I mean, I still work too much, but I also love it. It's hard to stop when you enjoy it so much.
To learn more about Katie Kern, visit her website or find her on Instagram.