Little more than a year after Herman Miller bought its big competitor Knoll, the newly combined company, MillerKnoll, is in the midst of a dramatic expansion of its retail footprint, both through physical stores and e-commerce. If you take into account the design behemoth's family of brands—including Design Within Reach, Hay and Muuto—MillerKnoll has nearly doubled its store count and expanded its online presence globally, with plans for more to come.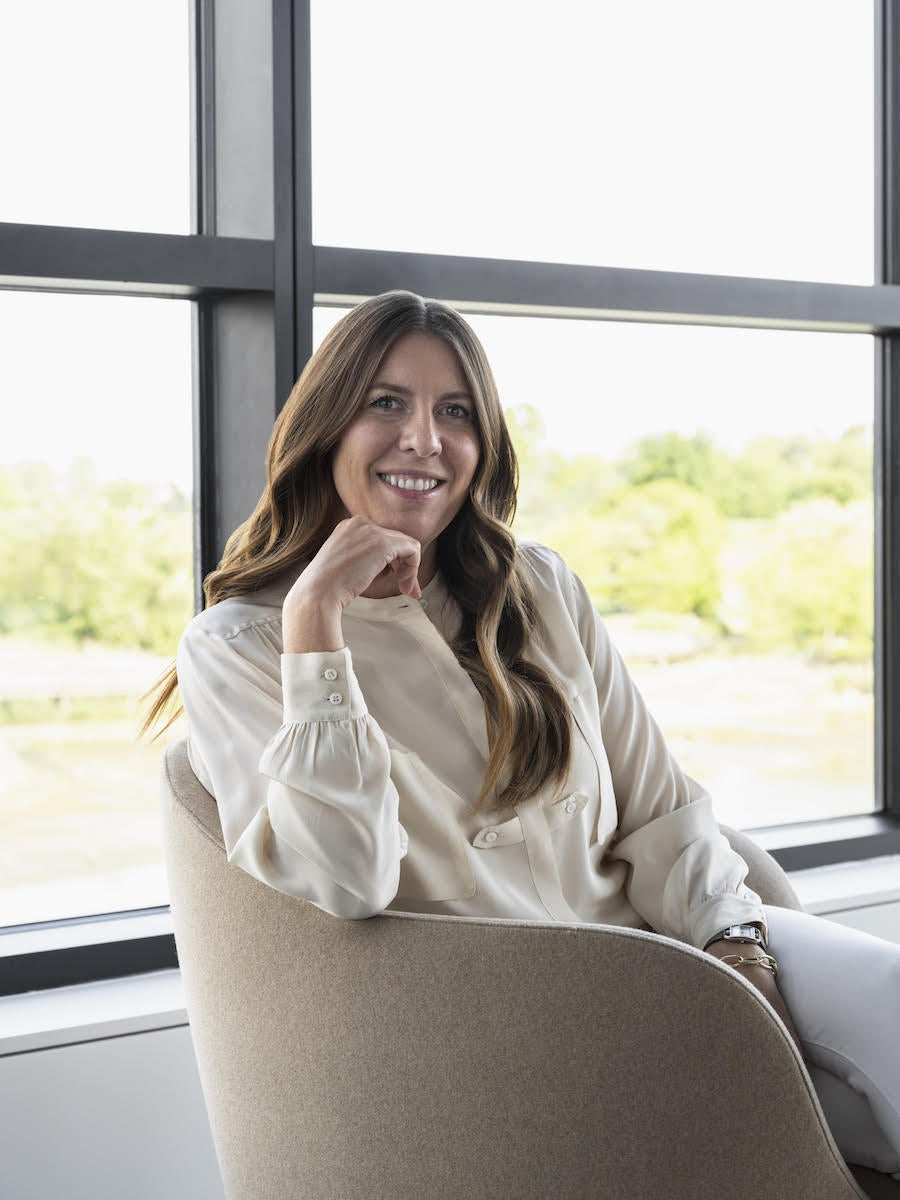 For Debbie Propst, president of global retail for the company, it's an aggressive strategy that is already paying off. "Over the two and a half years that I've been here, the company has seen tremendous growth in all areas of the retail business," she tells Business of Home. "Our stores continue to perform well and have proven to be a very effective tool for introducing our collective of brands to new customers," says Propst, who previously spent seven years with online home furnishings seller One Kings Lane, eventually rising to president and chief merchandising officer.
In a New York Times interview with chief product officer Ben Watson, MillerKnoll reported that retail sales increased by 60 percent from 2019 to 2021 and now account for 24 percent of overall revenue, up from 15 percent. Still, Watson, noting total sales fell by 4 percent, said, "I'm here to reiterate, we're not living on Easy Street here in the furnishings realm."
The growth of the retail business under Propst has been especially welcome given the shifting market for commercial office furnishings—always the biggest part of both Herman Miller's and Knoll's businesses. Watson told The New York Times the situation (both a rise in work-from-home culture and decrease in commercial demand) helped to drive the merger of the two brands in May 2021.
That retail growth will continue, explains Propst, who says the company plans to open five stores in the first quarter of 2023. Outlining the plans for each of the brands, she pointed to expansions in both physical locations and e-commerce initiatives.
Herman Miller: From one store in New York plus two in China only two years ago, there are now 32 locations around the world. The company has also launched eight e-commerce sites for international sales across all its brands in such markets as Germany, France, Hong Kong and Scandinavia, bringing the total number of web destinations to 30. "Over the next year, our core store strategy will focus on incorporating larger product offerings within our Herman Miller locations," she says. "As companies begin to shift to hybrid work models versus fully remote policies, our Herman Miller stores have started providing visitors with more opportunities to experience the brand's lifestyle and gaming portfolios, in addition to our workspace solutions."
Design Within Reach: With the opening of its newest location this spring in Grand Rapids, Michigan—not far from MillerKnoll's corporate headquarters in Zeeland—DWR now has 35 physical locations in the U.S. These outposts operate more as showroom studios than larger furniture stores, although select DWR and Herman Miller locations offer cash-and-carry decorative accessories such as books, clocks and glassware. The Michigan store also brings a new aesthetic to DWR's store design. "The space shifts [away] from the traditional showroom model, showcasing a warmer and more approachable expression of modern," says Propst. "Modern design is not simply a monolithic style, and our Grand Rapids location highlights aesthetic diversity through a variety of displays that are curated to feature different styles of modern design." This same approach was recently incorporated into the new DWR Soho location in New York: "This new building, built in 1860, presented an opportunity for the studio design to respond to the existing environment versus [using] a one-size-fits-all strategy."
Knoll: Knoll is still building out its retail presence. There are currently six Knoll stores globally—two in New York, and one each in Los Angeles, Milan, Paris and London. "We have seen great success in these locations and continue to assess whether to open additional Knoll stores in key markets for the brand," says Propst.
A new, larger retail division headquarters just opened in Stamford, Connecticut, replacing a former office above a nearby store—part of MillerKnoll's strategic reinvestment in retail operations. Beyond the three core brands' physical moves, there are also new initiatives on the digital front, including the launch of a U.S. e-commerce site for Muuto, a new U.S. site for the Hay brand and expanded benefits for trade members, all expected to debut later this year.
All of these expansions come as the office furnishings market continues to evolve. "It's shifting, but it's got a lot of potential," says Propst. "During the initial pandemic lockdown, we saw people making do with a wide array of makeshift work-from-home setups. As our work-from-home approach extended, some organizations provided ergonomic chairs and technology products to their employees, but in a reactive way. Now, we're in a time when both organizations and individuals are planning their long-term work-from-home strategies, and we know from our research that most organizations are planning to support more flexibility with where and when work is done. At the same time, people are beginning to think of their homes as long-term places for work and are reevaluating their effectiveness. In this sense, we're just beginning to see the long-term potential of the work-from-home market."
While chief product officer Watson described the current business climate as "the most intense one that I've ever been in, in my career in furnishings," the retail division seems poised to seize the opportunity, says Propst. "We are driving retail growth through continued product and assortment expansion, allowing us to serve consumers across their total home footprint."
Homepage photo: The Herman Miller showroom in New York | MillerKnoll
____________
Warren Shoulberg is the former editor in chief for several leading B2B publications. He has been a guest lecturer at the Columbia University Graduate School of Business; received honors from the International Furnishings and Design Association and the Fashion Institute of Technology; and been cited by The Wall Street Journal, The New York Times, The Washington Post, CNN and other media as a leading industry expert. His Retail Watch columns offer deep industry insights on major markets and product categories.