In recent years, the trademarks of Scandinavian design have been minimalist forms and muted, neutral tones—but now, a new guard of artists and designers are embracing bold colors and patterns reminiscent of an earlier era in Danish design. Stay in the know with our weekly roundup of headlines, launches, events, recommended reading and more.
Business News
Last November, the Consumer Product Safety Commission issued a rule that, if put into motion, would have effectively outlawed cords in window coverings. Now, the rule is on pause after a challenge from an industry group. The U.S. Court of Appeals for the D.C. Circuit has granted the Window Covering Manufacturers Association's motion to stay the CPSC's rule while the case is pending judicial review. The WCMA initially filed a lawsuit challenging the rule on November 30, two days after it was published, claiming that it does not substantially advance child safety or account for the steady decline in safety incidents since the current voluntary standard took effect in 2018. The WCMA also claims that the rule could increase custom window covering costs for consumers, small businesses and the larger commercial market. Over the coming months, both groups will file briefs to the court, which will then hear oral arguments before proceeding.
Wells Fargo—the country's third-largest mortgage lender—is stepping back from the mortgage market, Insider reports, a decision that will trigger significant layoffs in the bank's mortgage operations department. In an effort to reduce risk in light of rising interest rates and falling homebuyer demand, the bank has decided to shift its strategy from targeting as many U.S. homeowners as possible to instead providing mortgages only to existing customers and those in minority communities. The lender is also shuttering its related business selling mortgages through third parties. Though Wells Fargo is not the biggest mortgage lender in the U.S., less competition in the market may make conditions tougher for prospective homebuyers and those working in related industries like real estate, Forbes reports.
Former Walt Disney Imagineering president Bob Weis joined architecture and design firm Gensler as its global immersive experience design leader, Fast Company reports. While Gensler has made steps toward incorporating immersive elements into former projects—such as AT&T's Dallas headquarters, which features ambient music, recordings of regional birdsong and interactive art—the firm hired Weis to incorporate more sensory experiences into future projects, including stores, workplaces, health care facilities and residential spaces. Gensler is the latest architecture firm to enter the multisensory experience design space, following Seattle-based NBBJ's 2020 acquisition of experience design studio ESI Design and the New York–based Rockwell Group's history of subverting conventional architecture through its work on resorts, theater sets and immersive experiences.
A recent survey from the National Association of Realtors underscored the experiences of Black real estate professionals facing discrimination from colleagues and clients, The New York Times reports, revealing that white real estate agents made nearly three times as much as their Black peers last year. According to the report, the median for white real estate agents' residential sales last year was $356,000, while the median for Black agents was $246,000. For the latter group, racism leads to fewer clients and smaller commissions on lower-priced properties—especially since homes owned by Black people are often undervalued, priced an average of 23 percent lower than those owned by white people. Some agents also report that racism contributes to an earnings gap, with examples of white agents receiving better commission splits than Black agents. While the NAR implemented the Fair Housing Action Plan (ACT Initiative) in 2020 to improve industry equity, many Black agents are taking matters into their own hands with mentorship programs and scholarships to promote diversity and equity in real estate.
A year after initially filing its request, Mattress Firm—the industry's largest mattress retailer—withdrew its planned public offering, Furniture Today reports. The news comes just a month after the retailer's parent company, Steinhoff International, announced it was restructuring its $10.8 billion debt with key lenders. Acquired by Steinhoff in 2016, Mattress Firm filed for Chapter 11 two years later, then downsized its retail footprint by unloading unprofitable stores. In January 2022, the company filed for the now-withdrawn IPO, announcing plans to sell $100 million in shares.
The best new apartments can now be found in the Sun Belt states, according to new data from apartment listing service RentCafe, which weighed factors such as location desirability, occupancy and size to create a list of rankings among new apartments completed over the past decade, a period that saw the number of apartments in the U.S. grow by 33 percent—though new builds are not evenly spread across the country. The company placed Boca Raton, Florida, at the top of the list, with a 50.2 percent increase in new apartments, a 91.9 percent occupancy rate, an average size of 1,027 square feet and 96.2 percent of units situated in prime locations. Beyond that, the top-20 city list was dominated by Texas, with 12 cities on the list; followed by Florida, with seven cities; and California, with six cities. Few large metropolitan cities made the list, aside from Denver and Washington, D.C.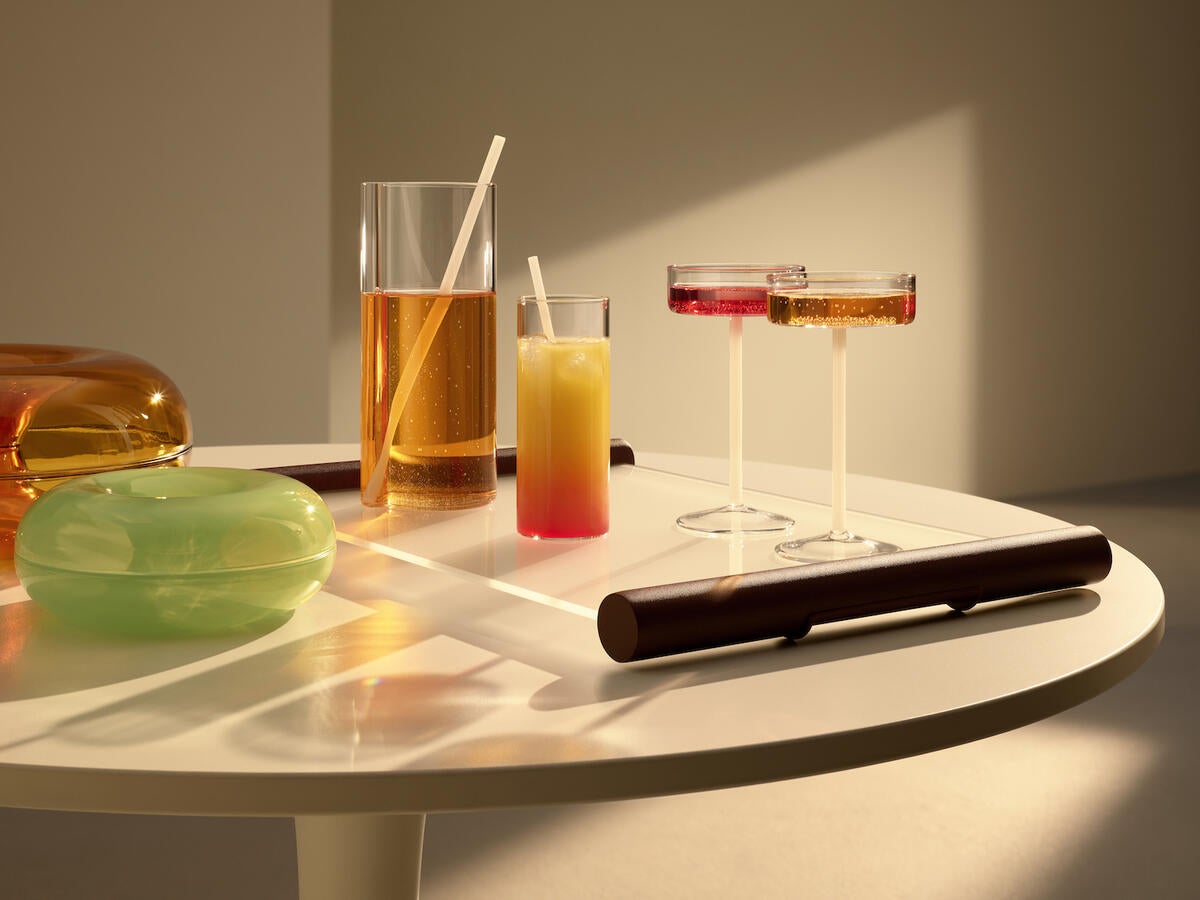 Launches & Collaborations
Ikea partnered with Rotterdam, Netherlands–based designer Sabine Marcelis for a joint collection featuring lighting, serveware, rugs and more. Named Varmblixt, the collection includes 20 different pieces, with four fixtures in particular set to remain on in Ikea's broader permanent collection.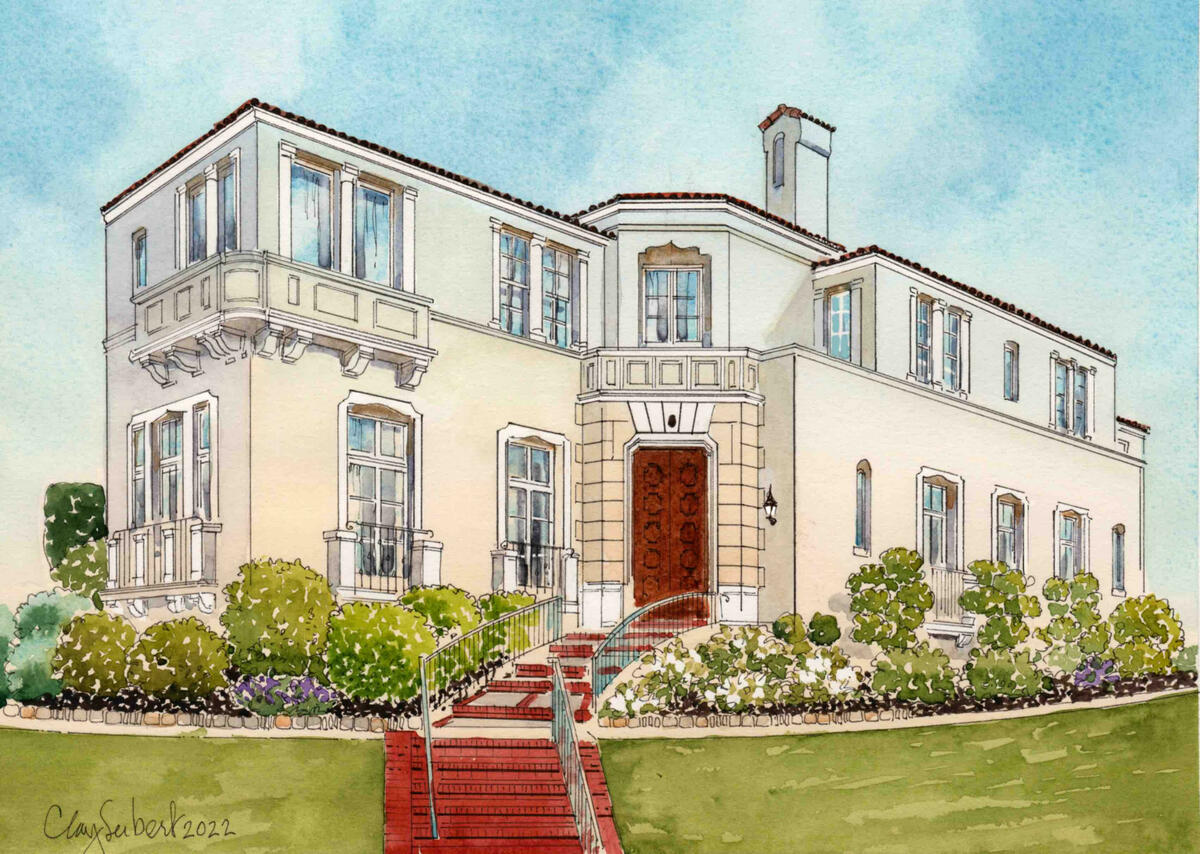 Courtesy of The San Francisco Decorator Showcase
Showhouses
The 44th annual San Francisco Decorator Showcase will return to a live, in-person event this year, hosted at an 18th century Mediterranean Spanish home located in the city's Sea Cliff neighborhood. Built in 1927 by lauded architects Hyman and Appleton, the 6,100-square-foot home features three levels with 28 design spaces—including seven bedrooms, five full baths, a gym, a movie room and a variety of entertaining spaces. Re-imagined by a slate of top designers the space will open to the public from April 29 to May 29, with proceeds to benefit San Francisco University High School.
The Kips Bay Decorator Showhouse Palm Beach has announced the 21-person slate of architects and designers who will be reimagining the interiors of an estate located in the city's Northshore neighborhood for this year's event. The 2023 cohort includes design professionals such as Billy Ceglia, Eneia White, Delia Kenza and Megan Grehl, who will transform the home before it opens to the public on February 23.
Recommended Reading
A growing number of major furniture retailers—from e-commerce players like Wayfair to legacy giants like Macy's and Crate & Barrel—implemented sustainable sourcing policies in 2022. As Melissa Daniels writes for Modern Retail, the cost and logistics involved in overhauling a sprawling furniture supply chain presents a considerable challenge to retailers, though the payoff in shopper recognition is getting more valuable by the year.
When Jerald Cooper launched the @hoodmidcenturymodern Instagram account in 2019, his goal was to capture and catalog the history of modernism in Black culture in his hometown of Cincinnati. Now, 82,000 followers later, that mission has changed. As Matt Shaw reports for The New York Times, Cooper's current project—a crowdsourced map database where users can upload their own content with geographically tagged locations on Google Maps—offers an extension of the original account by allowing the community to make their own contributions, fulfilling Cooper's new aim of breaking down historic barriers in architecture and design.
Call for Entries
Wayfair Professional is now accepting entries for the eighth annual Tastemaker Awards. The contest will celebrate the year's most exceptional designs in six categories: design of the year, most dramatic renovation, best bathroom design, best commercial business design, best outdoor design and pro's choice award. To submit an entry before the February 1, 2023, deadline, click here.
High Point Market Authority is now accepting applications for the biannual Design Influencers Tour at Spring Market this year, organized in partnership with Esteem Media. The program will bring 10 design influencers to the event for a two-day tour of sponsoring showrooms, where attendees will learn about each exhibitor and in turn promote their respective social media accounts. To apply before the February 17 deadline, click here.
Cue the Applause
Atlanta Market announced the 2023 Best Booth winners from the trade show's winter edition. Chosen for visual design excellence, the 16 winning temporary exhibitors include Aid Through Trade, Big Heart Tea, Carvalho Couture, Christmas Tradition, Creekside Antiques & Design, Driftless Studios, Flutter Gallery, Golden Gems, Handbag Handcuff, Lifestraw, Lucie Kaas, Lucy Darling, Musee, One Dot World, Rite in the Rain and Somar Creations.
In Memoriam
Bernie Gordon, co-founder of design company and interior surfacing products provider Wolf-Gordon, passed away at the age of 98. Gordon's legacy in the industry involves leading the rising movement in the commercial market to use fabric-backed vinyl as a wallcovering, which kicked off when he founded the company that is now Wolf-Gordon alongside salesmen Tony Prota and Frank Carr in 1967. Gordon went on to lead product design and development there until his 1991 retirement, when his son David Gordon stepped into the role of executive vice president and saw the company through yet another period of expansion in product and brand design. "I'm proud of what we did when we were running the place, and I'm proud of the natural evolution that has taken place at the company since then," Gordon said in Wolf-Gordon's 2017 publication Sample Book: 50 Years of Interior Finishes. "In order to stay in business, you have to keep coming up with new things."
Homepage image: Ikea teamed up with designer Sabine Marcelis for the launch of the Varmblixt collection | Courtesy of Ikea