If you're a fan of old films and their interiors, one of the joys of curling up with a good movie is the chance to see how people lived way back when. Whether it's a real oldie from the 1930s or something a bit less aged—from the 1950s or even the early '60s, the homes all invariably have one common element: wallpaper.
We may refer to it as a wallcovering now, but back then, virtually every vertical surface (and some horizontal ones too) were covered with paper—the more outrageous, the better. From subtle prints and patterns to large-scale scenics and wildly colored designs, wallpaper was everywhere.
That is, until it wasn't.
In the second half of the 20th century, wallpaper began to recede in residential design, replaced largely by paint, but also by paneling or ever-bigger windows (and televisions) that reduced the size of interior walls. It was estimated that the wallpaper and coverings industry lost more than half its sales—a phenomenon reflected in the drastically reduced floor space given to these products in paint and do-it-yourself stores, but also at discounters and interior design showrooms.
There are lots of theories as to why this all happened, but it was likely a combination of a desire for simpler, more minimalist interior designs and the reputation wallcoverings had (some would say justifiably) as something difficult to put up—and even harder to take down. Every few years, trend-spotters would make the case that wallcoverings had bottomed out and were on their way back up in popularity. In fact, most of these predictions turned out to be wishful thinking.
But a funny thing happened somewhere along the way: The plethora of decorating and DIY-focused TV shows began to drop wallcoverings into their projects, first just here and there, but then more and more. The designs were more modern, more in tune with prevailing taste levels, and slowly became an acceptable decorating alternative.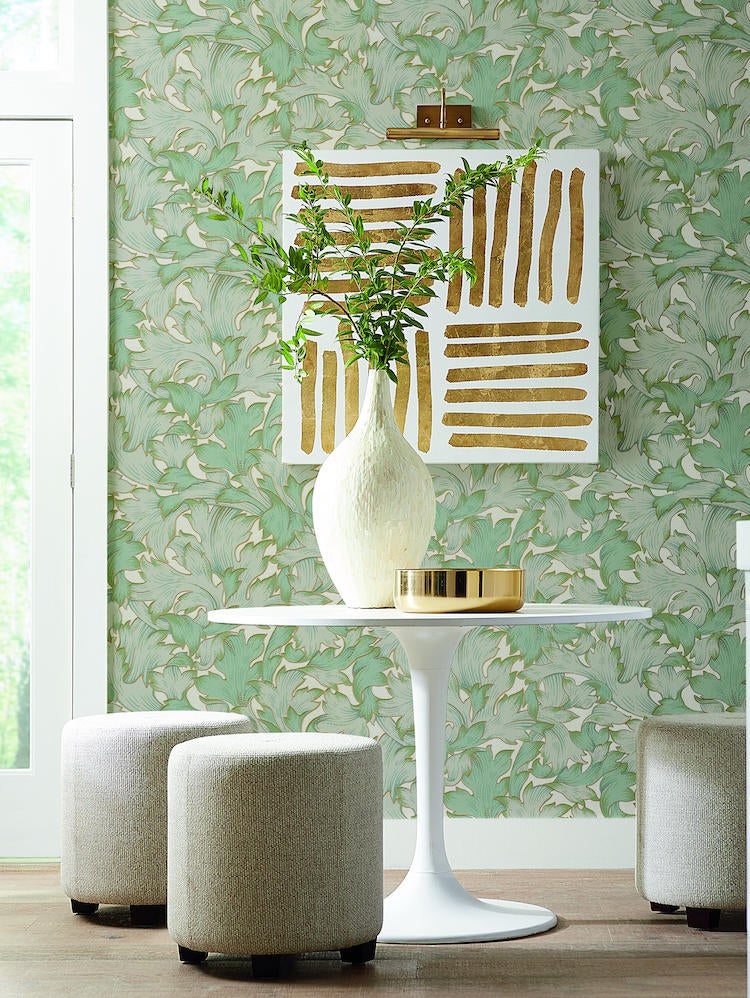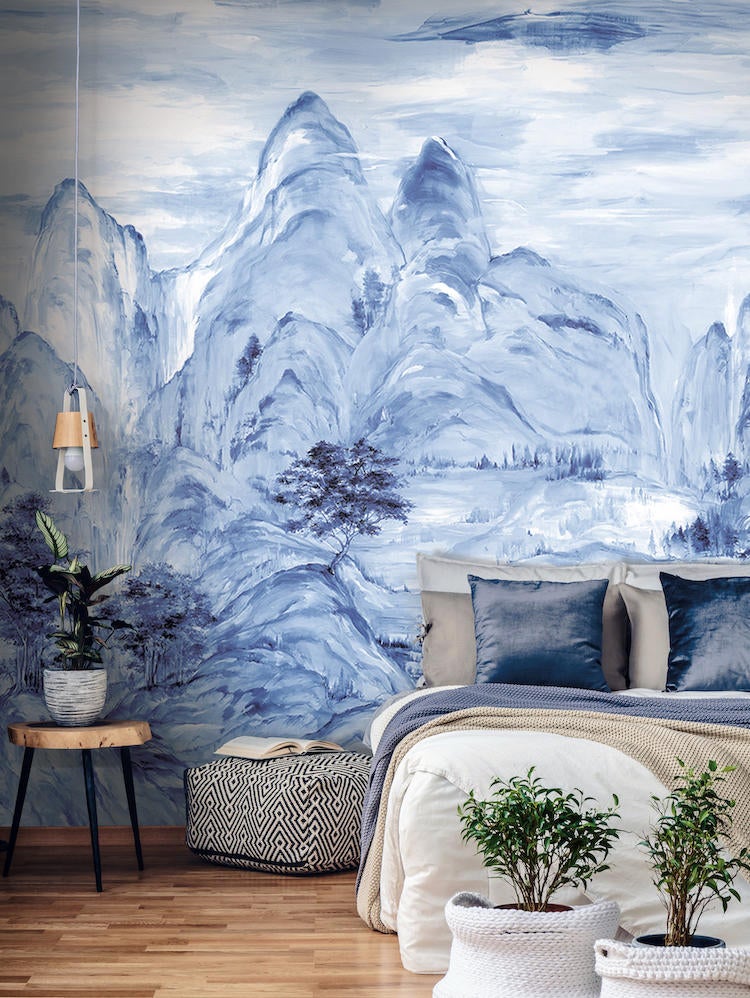 Even more importantly, wallcovering producers got the message about ease of use and began to address those consumer concerns with easier-to-apply (and remove) products that didn't require gallons of glue and steamers the size of small lawn mowers.
Wallcoverings sales have begun to creep back up, and while the overall business is still below the peak levels of decades ago, it is headed in the right direction. In an article last year, The Seattle Times proclaimed, "Wallpaper Is the Comeback Story of 2019." Realtor Magazine was on the same bandwagon when it ran a story headlined: "Wallpaper Makes Triumphant Return." And it's not all media hype: One study estimates that the global market for digitally printed wallpaper, which was more than $2 billion in 2017, would reach $7.5 billion by 2026.
Those numbers are big, but they also reflect the fact that wallcoverings remain far more popular in Europe and Asia than in America. But in the U.S., the business has been climbing. York Wallcoverings, one of the largest suppliers to the American market, while private, reports that its business has been up 20 percent year-over-year. A big factor in those sales increases? E-commerce.
"According to Google data, wallpaper-related searches are up an average of 50 percent the past 12 months versus the 12 months prior," York's product marketing manager, Carol Miller, told Business of Home. She credited several factors for the rise—chief among them, a new, younger customer base that doesn't come with the baggage of memories of wallpaper of yore. "An entire generation that has no previous assumptions regarding wallpaper removability are discovering wallpaper via social media, and identifying it as a way to easily personalize spaces, because technical advances in removability have kept pace with consumer demands."
Changes in the way people work are also driving business. "Culturally, residential and commercial spaces are melding as more people work from home and abandon standard rules of space planning, hours and interaction within the workplace," says Miller. "Once consumers understand that wallcoverings are used in commercial applications because they are more durable than paint, they become wallpaper converts."
Wallcovering producers have begun to tout the environmental advantages of their products too. The Wallcoverings Association, the industry's trade organization, reported last October that more than 2,000 individual styles had received the group's sustainability certification. There is also the modern-day pop culture factor—because now, it's not just the old-time movies that are good for wallpaper-spotting. "Movies, TV and advertising have embraced wallpaper, and it is becoming an ever-present subtle backdrop within the arts," says Miller.
The combination of factors seems to indicate that this time, the long-rumored wallcoverings renaissance may actually be real—and that when people talk about their wallpaper these days, they are referring to the walls of their homes, not the screens of their laptops and phones.
____________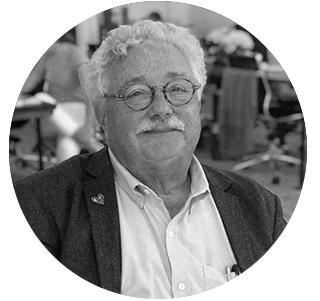 Warren Shoulberg is the former editor in chief for several leading B2B publications. He has been a guest lecturer at the Columbia University Graduate School of Business; received honors from the International Furnishings and Design Association and the Fashion Institute of Technology; and been cited by The Wall Street Journal, The New York Times, The Washington Post, CNN and other media as a leading industry expert. He was also a guest on the BOH podcast, and his Retail Watch columns offer deep industry insights on major markets and product categories.
Homepage photo: York's Sketchbook Sure pattern in Navy/Gray | Courtesy of York Wallcoverings