Artfully Walls, an online art retailer, has been the powerhouse behind collaborations with big retailers and well-edited niche shops alike. Founded in 2014 by CEO Cathy Glazer, the site aims to make art collecting accessible, chic and fun.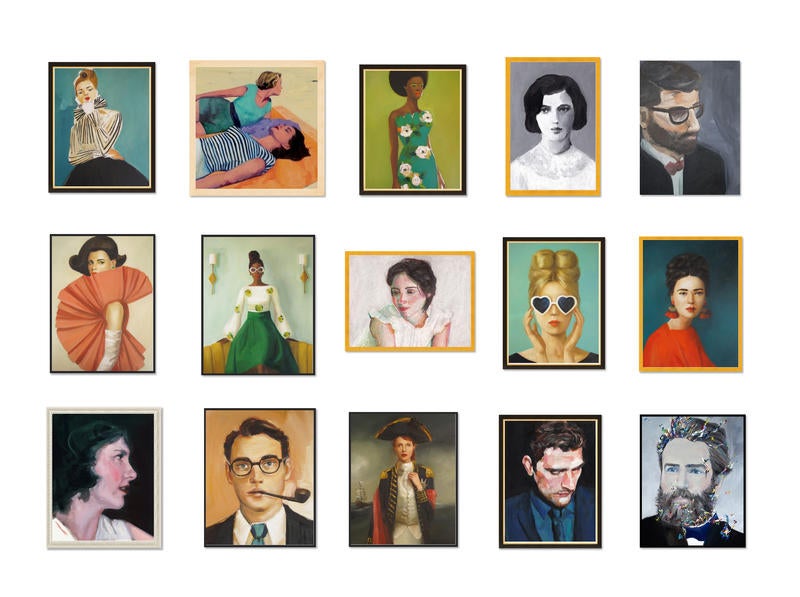 "Galleries often feel intimidating to the novice art collector," explains Glazer, "while sites selling huge selections were easy to get lost in. I felt there needed to be a solution for the consumer who's looking for a quality piece and affordable prices." All of the artwork that appears on the site is picked by its curators; as Glazer says, many of the pieces are exclusive to the site and many of its featured artists do not produce prints elsewhere. ​
The site also showcases emerging trends in the art and decor space, and offers inspiration for pros and amateurs alike in its blog, The Artful Review, which is edited by Michelle Adams.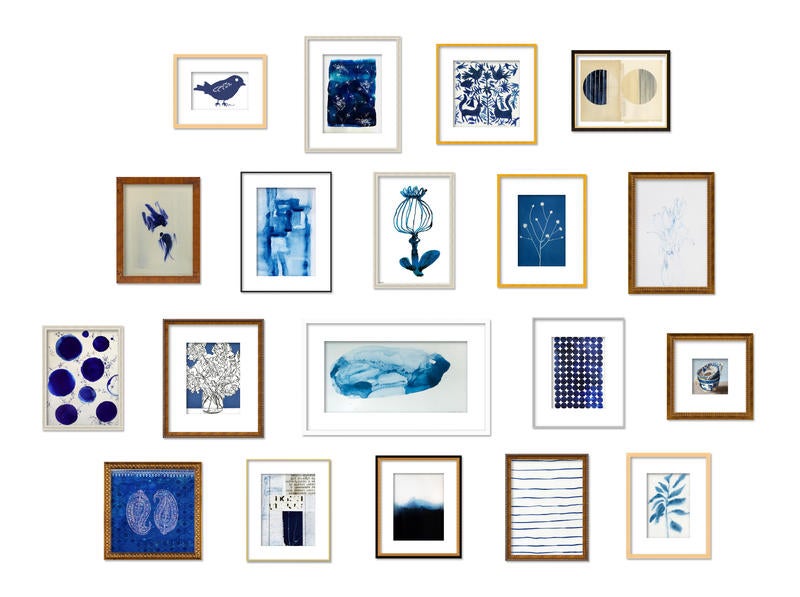 "The trends we highlight are based on what we see happening​ around us ​in everyday ​culture and design," shares Glazer. "With that, we also​ get to​ see the art that's being created by artists​ around the globe​. We take the two and create collections and introduce ideas that we think will also resonate with our customers."
What's trending now? "Abstracts and line drawings inspired by modern masters such as Matisse and Ellsworth Kelly are huge right now," says Adams, who recently commissioned 35 original works from leading contemporary artists that pay tribute to the masters of the modern art movement. "We're also seeing pink everywhere, as well as modern interpretations of Dutch Golden Age paintings," she reports. "Then, of course, there's also the fun take on vintage portraits, which is going strong. Trends can certainly be rooted in history, but oftentimes we simply highlight fun ways to tie our art into the decor styles we're seeing and loving."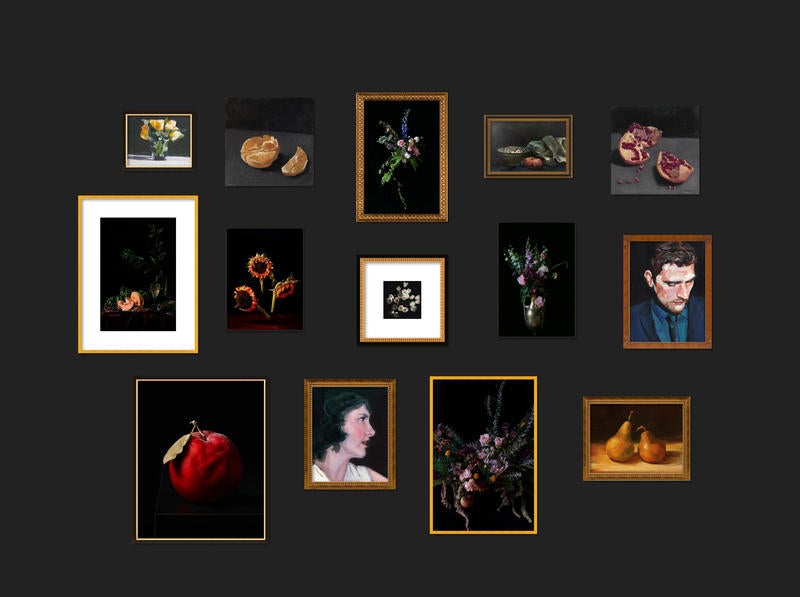 The pink trend was inspired by spring 2018 runway shows by Valentino, Céline and other fashion houses, while the modern Dutch masters theme reflects "a new wave of contemporary interpretations [that] are gaining popularity in the art world."
What's next? The site recently debuted a new kids section, launching with The Wonderful World Collection, designed to celebrate the beauty in the world around us.
Design professionals can benefit from the site's features, particularly the gallery-wall design tool. "Designers can select different compositions, layouts, framing and matting options, and even wall paint colors. It makes taking a design idea from online to real life much easier." Artfully Walls also works with designers and tastemakers to offer curated collections of art. "We love working with interior designers and cultivating our relationships with them to better understand their needs. We always invite designers to reach out to us and ask for our assistance if they're looking for something in particular."
The idea for the site sprang from Glazer's art-adorned childhood. "I grew up around art—my mother was an artist—and many of my friends are artists," she says. "So I was always in tune with what they were creating and how they were selling. As a consumer, between decorating my own home and watching my friends in the process, I noticed that looking for art was a difficult and overwhelming process."
The different initiatives all work to serve a single purpose. "Our goal," Glazer says, "is to make great art accessible to all."