Purchased two years ago by Houlès (hoo-lez), Nouailhac (nu-ay-lack) is an under-the-radar resource for stateside designers—the growth of which Julien Djadane, Houlès USA's executive vice president, is now spearheading. He jokes that the first challenge is "to have people pronounce it."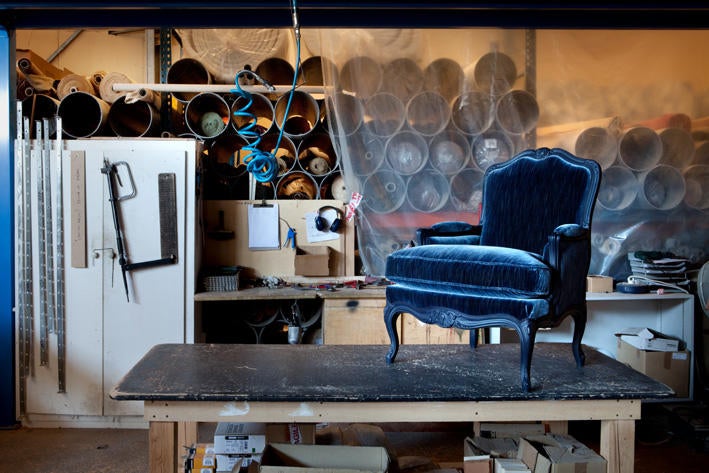 The small boutique brand, while widely known in France (Nouailhac produces furniture for other famous brands and is a favorite of noted designers like Philippe Baudelocque) is new to the U.S. market. For the time being, its focus is on becoming a unique resource in the New York area for custom design.
Located within the Houlès showroom at the D&D Building, Nouailhac has two current collections, Contemporary and Style, which are customizable for designers and available for residential or hospitality. In addition to the attention to detail—Nouailhac pieces are handmade outside of Paris using old techniques—Djadane says that the brand is best showcased when designers work within its existing frames and silhouettes.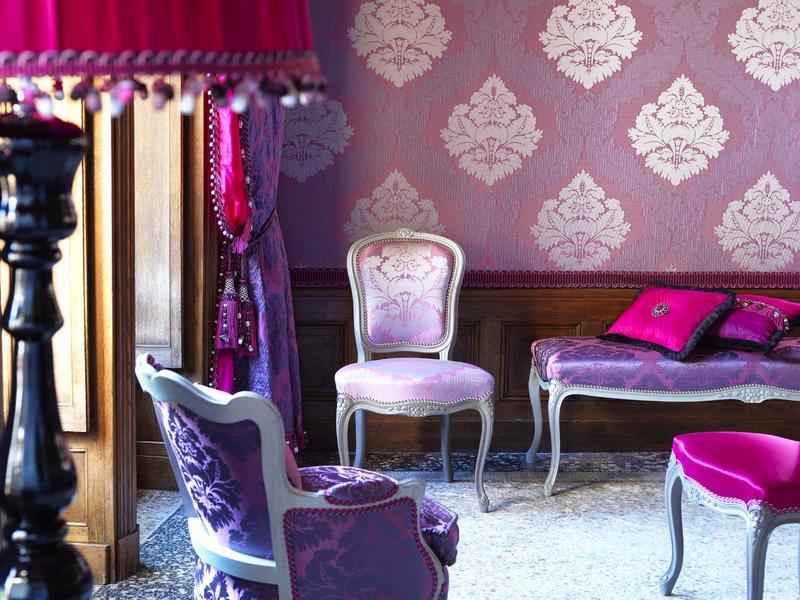 What's the process for, say, a chair? Artisans begin with unprocessed, hand-carved wood frames—usually beechwood, which is noted for its strength. The frames are inspected before patina, lacquer, webbing and upholstery are all applied or implemented by hand. Designers can choose from an array of different finishes for the wood, as well as different fabrics—both Houlès fabrics or other manufacturers'.
The company, which was founded in 1956, employs artisans to apply different effects on the frames, such as distress or vintage, according to designer demands. "Come with your imagination, and we will make it happen," says Djadane. "You can really play with different materials and different type of fabrics."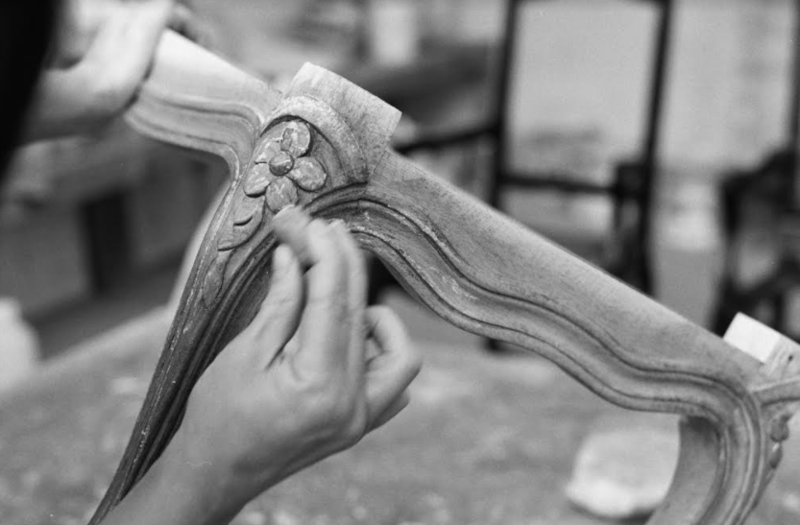 As for the to-the-trade price point, expect armchairs to run $3,000 to $8,000 ("without fancy fabrics"), while sofas, depending on the size, range from $10,000 to $25,000.
"It's a traditional way of doing furniture," says Djadane.