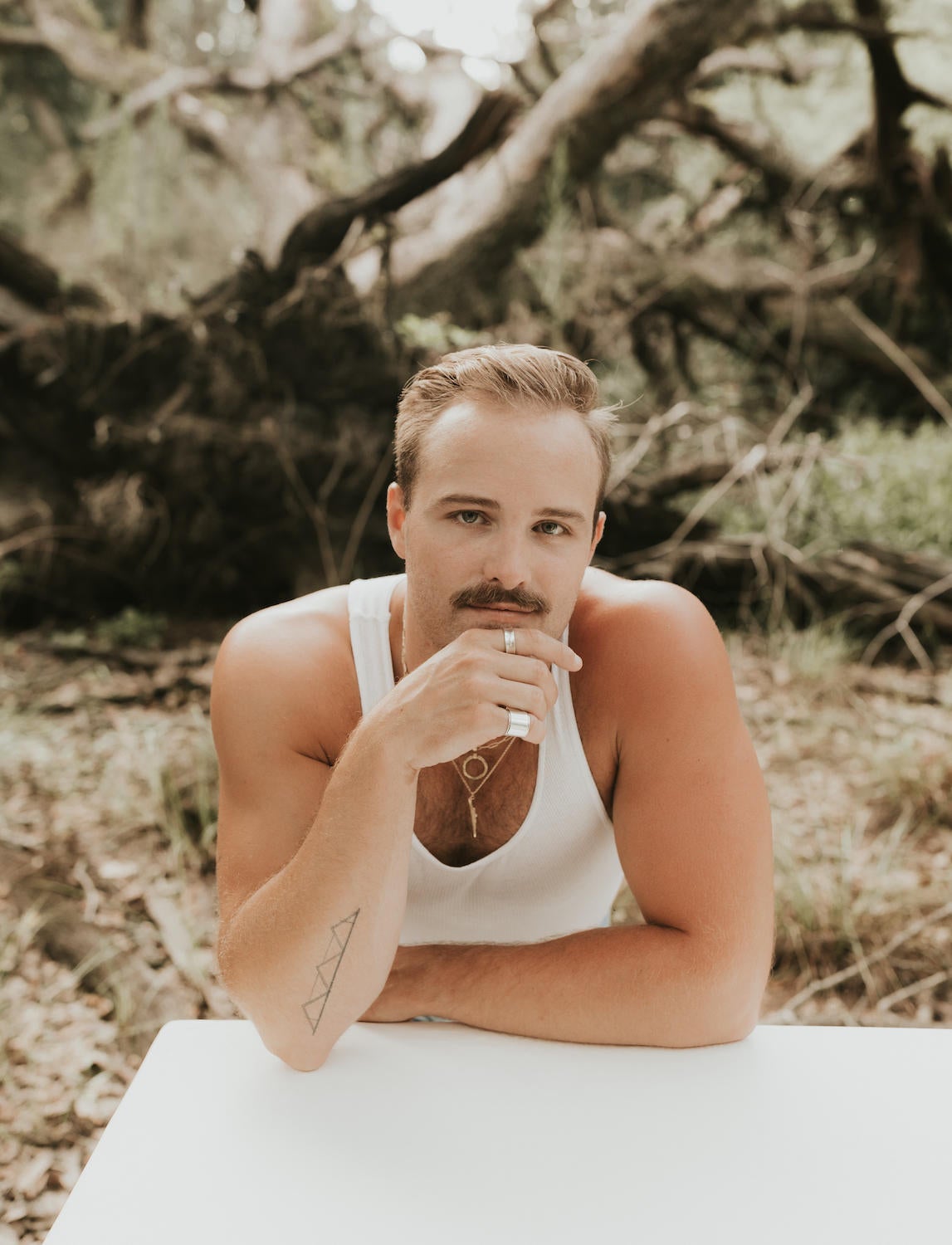 While some makers strive to improve upon existing designs, Brent Warr seeks to transform them. Inspired by the innovative works of sculptors such as J McDonald and Casey McCafferty, the Atlanta–based furniture designer relies on unconventional materials and artful decorative elements to breathe fresh life into time-tested classics. "My biggest inspiration comes from built environments," he tells Business of Home. "More specifically, the ways that forms can be beautiful and functional, and how they interact with each other."
Growing up in the tiny town of Bainbridge, Georgia, Warr was immersed in woodwork. His father owned a timber company and his brother, a furniture maker, taught him the importance of an integrated approach to design at a young age. "This inspired me to study environmental design at Albany University," he explains. "The field merges urban planning with architectural design in a holistic way—without sacrificing traditional design principles."
Upon graduation, he accepted a job as a junior designer at Meyer Davis in New York, where he designed everything from project renderings to custom furniture pieces for luxury hotels. "I truly fell in love with high-end furniture and lighting design," he says. "It was the first time I thought: This is what I really want to do."As fate would have it, Warr (like so many other young designers) was laid off in the spring of 2020 because of the pandemic, and decided to move back to Georgia. There he finally found the time to devote his attention to furniture design. "I was bored and so broke that I couldn't buy any new furniture," he explains. "So, I started experimenting with leftover milled wood from my dad, and wound up crafting two side chairs and a coffee table."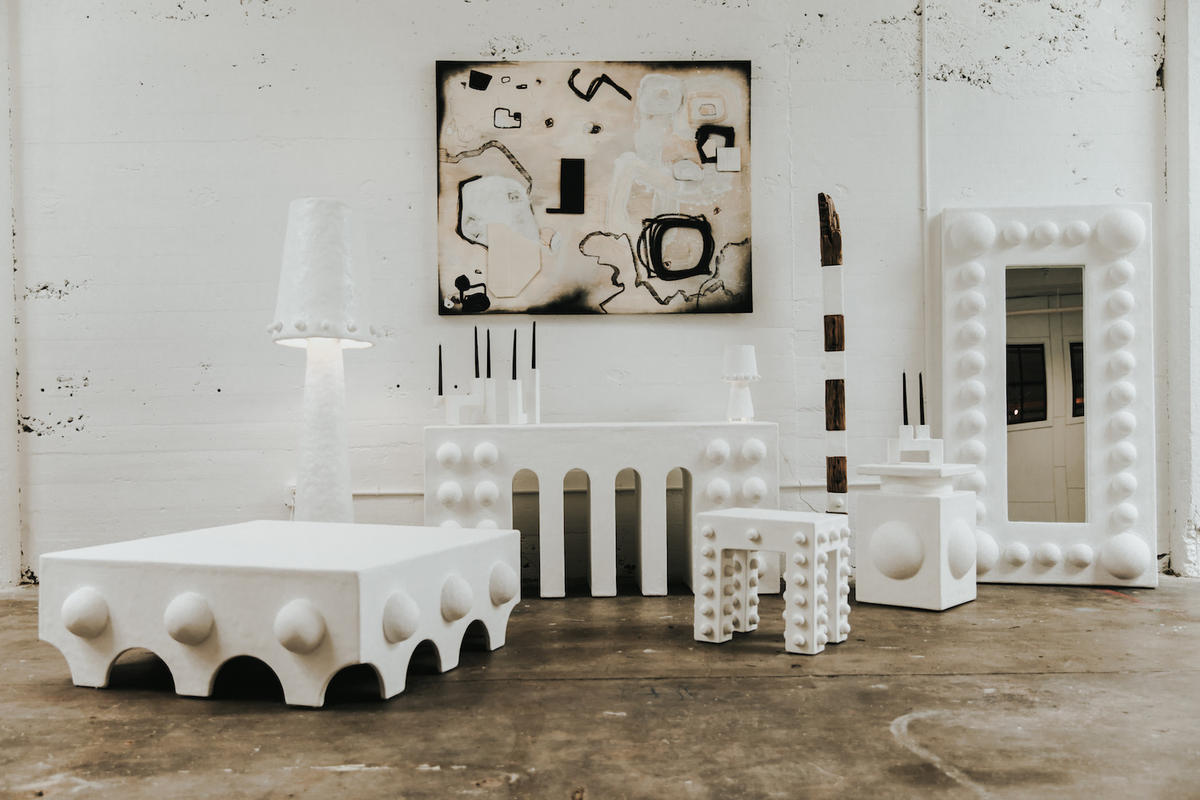 Not long after, he began a full-time gig as a remote business development coordinator for Toronto and New York–based design firm Yabu Pushelberg, and relocated to Atlanta. "I drove back to Bainbridge on the weekends to work on building prototypes of my furniture," he says. "However, my day job was like a crash course on the business side of the design industry."
In January 2021, he opened his eponymous studio in the West End neighborhood of Atlanta, and spent the first six months building and fine tuning the prototypes for his inaugural furniture launch. The collection, called Woodfin, features seven sculptural designs, each named after a family member and composed of an unexpected mix of wood, paint and plaster. There's a console with dramatic arch-shaped cutouts titled Wendon and a stool outfitted in decorative orbs dubbed Glenn. "I added handmolded semicircles to every piece in the collection for cohesion," Warr says. "They're soft but engaging, and create a sense of whimsy."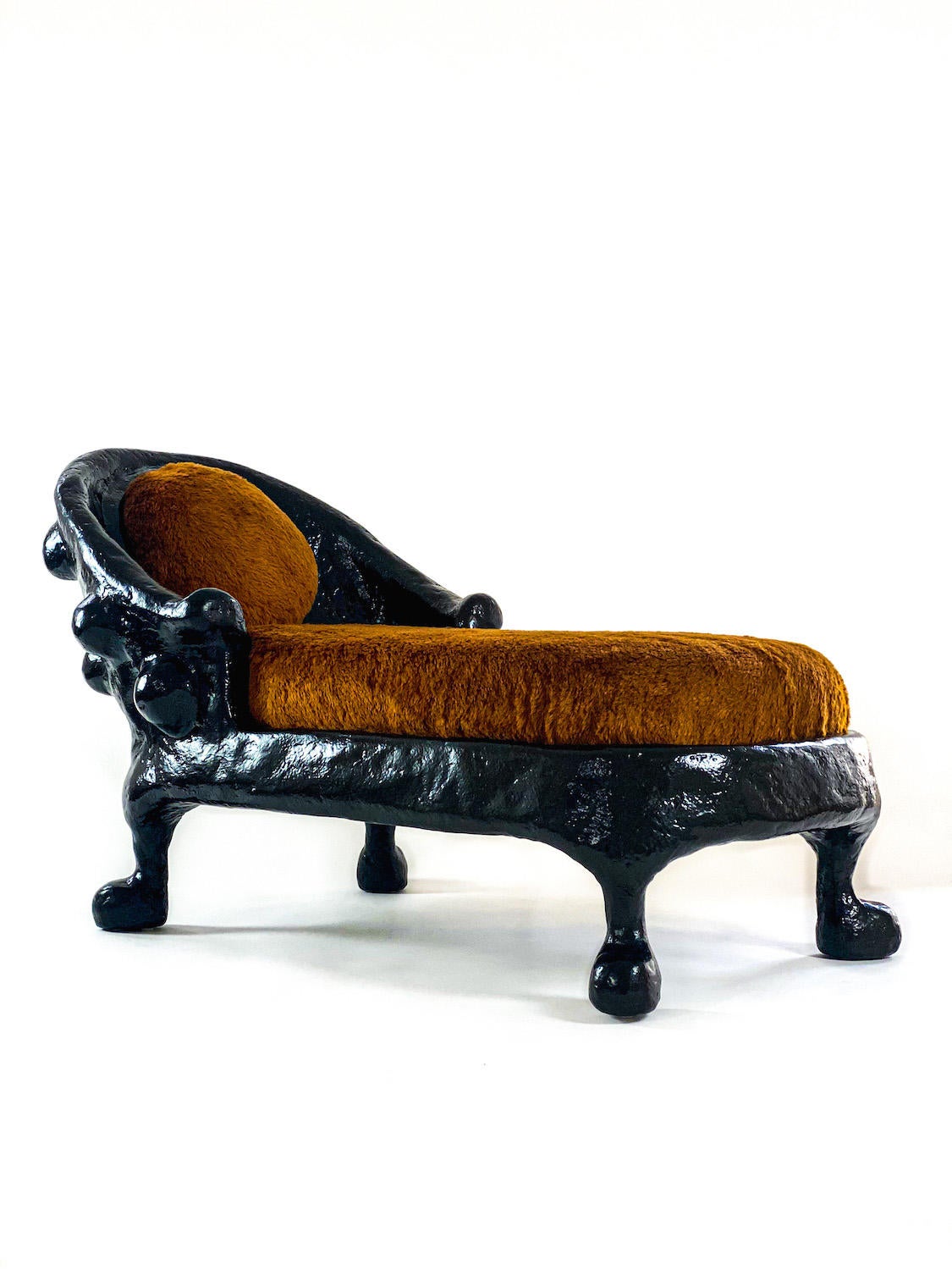 Each piece in the Woodfin collection begins with a wooden form, hand wrapped in adhesive and finished with up to 25 layers of plaster. After a vigorous sanding process—which Warr says smooths the surface but still allows for some imperfections—the item is sealed and handpainted in a client's choice of colorways. "Working with new materials allows me to create designs that have a point of view," he says.
Though the bulk of Warr's designs are based on classical forms, he says each offers some modern twist on the archetype. "The Lucille floor mirror, for example, is a reinvented version of a traditional ball mirror," he explains. "It's definitely a presence, but also totally functional and designed for daily use."
Beginning March 10th, Warr's latest designs—a series of upcycled chaise lounges finished in paper pulp and plaster—will be on display at Jebara x Shao Gallery in New York (the first American outpost of the Shanghai-based Objective Gallery). He's also hard at work on a new line of lighting, which includes a perforated pendant light that can be installed as a flush mount or chandelier, depending on your tastes. "When you're open to exploring new materials, the possibilities are endless," says Warr.
To learn more about Brent Warr, visit his website or follow him on Instagram.
Homepage photo: The Woodfin collection by Brent Warr | Kendi Austinson