For years, researchers and policymakers have spoken about the coming demographic shift in epic terms with phrases like "gray wave" or "silver tsunami." The bottom line: Due to increased life expectancy and the postwar baby boom, the U.S. population is aging. Today, there are more than 46 million adults aged 65 and older, and by 2050, that number will practically double to nearly 90 million. The effects of that shift could be felt as soon as 2030, when one in five Americans is expected to be 65 and over.
In the past, members of this demographic would have likely spent the next phase of life in multigenerational home settings or nursing homes—but baby boomers aren't quite like any generation that came before them. Seeking active lifestyles, social opportunities or simply independence as they reach retirement age, seniors are looking for new ways of living in their golden years, and the design industry is racing to accommodate them.
For the American Society of Interior Designers, the situation came to the fore during the darkest days of the pandemic. In 2020, the organization established a task force to better understand how Covid had impacted older adults, which led to the establishment of ASID's Committee on Adapative Living the following year. The effort uncovered new findings about opportunities for improvement in senior living communities from a design perspective, leading ASID to debut its first Senior Living Resource Guide late last month.
"What bubbled up to the top was how the pandemic impacted design—the way we live changed, and how seniors were living in their environments was dramatically altered," says Ruju Jasani, a San Francisco Bay Area designer and co-chair of the Committee on Adaptive Living. "We were able to identify the gaps in the design approach to these environments that came at a cost to quality of life or increased social isolation."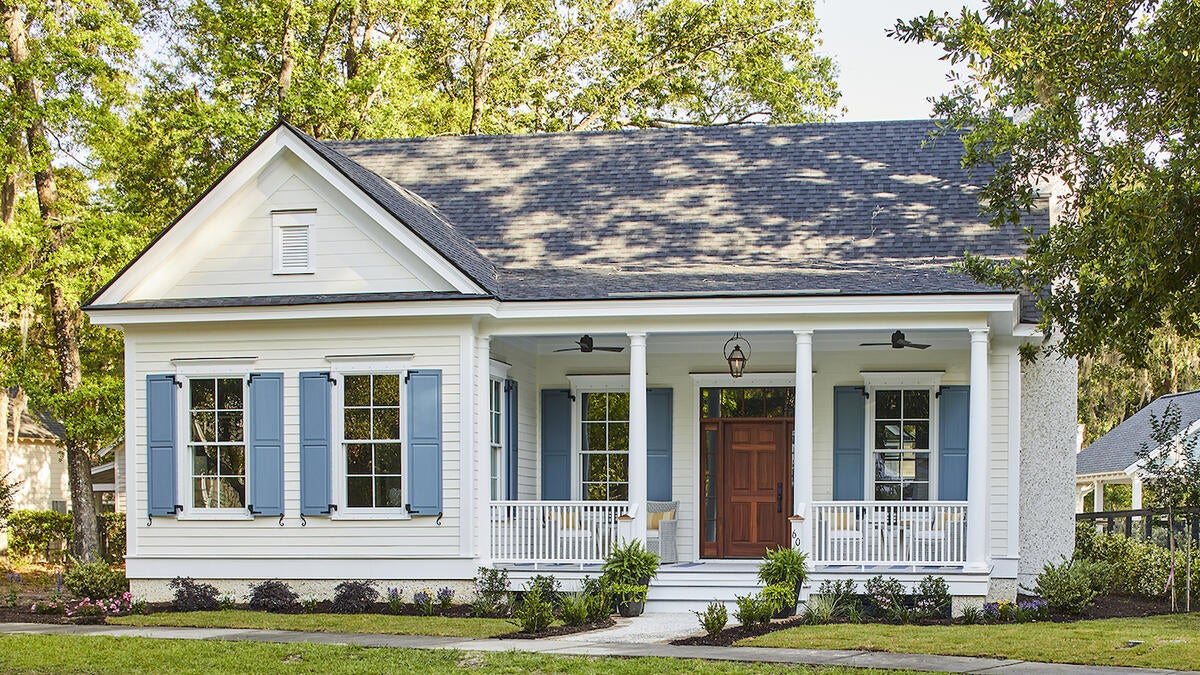 One of the group's key findings was that although the spread of illness in indoor spaces is a major pain point in senior living facilities, the social isolation that resulted from entirely closing down communities in the most stringent days of lockdown was also bad for residents' health. The guide evokes one particularly striking image—that of seniors communicating with loved ones through panes of glass—as a perfect example of design shortcomings in such spaces.
The task force also realized that the underserved design clients in senior living facilities weren't just seniors, but also their caregiving staff—a group who had been working in overcrowded spaces, placing them at an even higher risk of infection and burnout. For the senior living industry, those pain points are an existential issue: According to the Bureau of Labor Statistics, the sector has faced the worst job loss among all health care areas since early 2020. Another recent survey, conducted by the American Health Care Association/National Center for Assisted Living in 2022, found that nearly three out of four facilities were concerned that they would have to shut down due to staffing problems.
In response, the ASID guide lays out a new framework, exploring key modifications to limit the spread of disease as well as building out staff areas for refuge. Above all, the document places the largest emphasis on recommending that senior living communities provide ample opportunities for both socialization and independent living, through the addition of outdoor spaces and programming, amenities located closer to residential spaces and improved communication technology.
"[The average incoming senior housing inhabitant] is a very well-informed individual who is used to being an active participant in their lives," says Jasani. "While we're talking about a large cohort that's 90 million strong, it's made up of people with their own personalities and their own preferences, and the design has to support their choices and their need to be in control of how they live, where they live and what they choose to do."
In some cases, that translates to a community that looks less like a medical facility and more like a country club, according to Janet Perry, an interior designer within Hilton Head, South Carolina–based hospitality and residential design firm J. Banks Design Group. Perry noticed a definite rise in demand for high-end design and amenities within 55-plus and senior living communities, in both new builds and existing facilities implementing redesigns. On a project completed for the Harmony Reserve community in Vero Beach, Florida (billed as an "active adult community"), Perry's firm included a range of lively amenities, including bocce and pickleball courts, an on-site fitness studio, swimming pools, a teaching kitchen and outdoor recreational areas. Bars were another highly requested in-community space—not necessarily for hard-partying, Perry explains, but for residents to socialize with their neighbors and peers.
Design elements that cater to the needs of aging residents are much less immediately visible. Perry points out a few that might otherwise go unnoticed: higher chair seats, sofas that are not too deep, hallways wide enough for wheelchairs and walkers to pass through. In one recent project, the firm included a vibrant accent wall and several pieces of matching decor in different color schemes on each floor of a multilevel facility—a strategy called "pathfinding," which helps reduce confusion for residents with memory issues who may have mistakenly ended up on the wrong floor.
Other senior living facilities have raised the luxury bar even higher. Late last year, New York real estate developer Related and care provider Atria Senior Living partnered to debut Coterie Hudson Yards, a senior assisted living center in Manhattan. There, each residence features energy-efficient Miele induction cooktops, Kohler Veil smart toilets, custom Italian bathroom vanities and a variety of smart home technology—including voice-controllable lighting and thermostats, keyless entry, motorized blackout shades and Lutron Ketra circadian lighting for Memory Care suites. The community has even started to attract high-profile clientele (including screenwriter Paul Schrader and his wife, actress Mary Beth Hurt).
The Coterie Hudson Yards doesn't stand alone, either. It's part of a recent boom in amenity-rich luxury senior living—The Bristal, an assisted living facility that opened on New York's Upper East Side last year, utilizes AI and wireless sensors to monitor residents' health in real time, while its neighbor Inspīr Carnegie Hill (also opened last year) boasts a heated saltwater pool, a Mercedes-Maybach house car available daily and an open-air SkyPark on the 17th floor.
Similar facilities are popping up across the country too, including developments like The Hacienda at the Canyon in Tucson (home to five dining venues, an art barn, a golf simulator and continuing education with the University of Arizona) and a second Coterie location in San Francisco that offers cultural partnerships with organizations like the San Francisco Opera, the San Francisco Ballet and the annual San Francisco Jazz Festival. Others, like the new River's Edge facility in the Hebrew Home of Riverdale, New York, have prioritized progressive policies to adapt to the incoming generation's own shifting needs, with features like a medical cannabis program and an LGBT & Allies social group—a particularly notable addition, as same-sex couples have been denied entry into senior living facilities as recently as 2016.
Of course, luxury living doesn't pay for itself. At The Bristal, for example, monthly rent ranges from $12,800 to $20,150, while at Coterie Hudson Yards, units range from $11,000 to $30,000 per month. Even in less decked-out senior living communities, the costs of residency are only going up, due largely in part to the industry's labor shortage.
Some design practitioners suggest outfitting homes with the aging-friendly features and smart home tech that new senior living communities have ready on move-in day. It's not common, but it is possible, according to Louie Delaware, president and founder of the Living in Place Institute. The Denver-based organization helps architects, interior designers, developers and construction professionals achieve living-in-place certification through a 16-hour program, which shares resources on the sector's market size along with a variety of common medical conditions and corresponding design solutions.
As Delaware explains, a design industry that responds to the needs of people aging at home or living with disabilities is a long time coming, as the earliest inklings of a need for adaptive design in the U.S. came in the years following World War II, the Korean War and the Vietnam War. "You had people coming back home, and these environments just weren't appropriate," says Delaware. "It took a long, long, long time for the Americans with Disabilities Act to kick in—it was the early 1990s when that happened—but even then, the ADA is really geared only toward public places."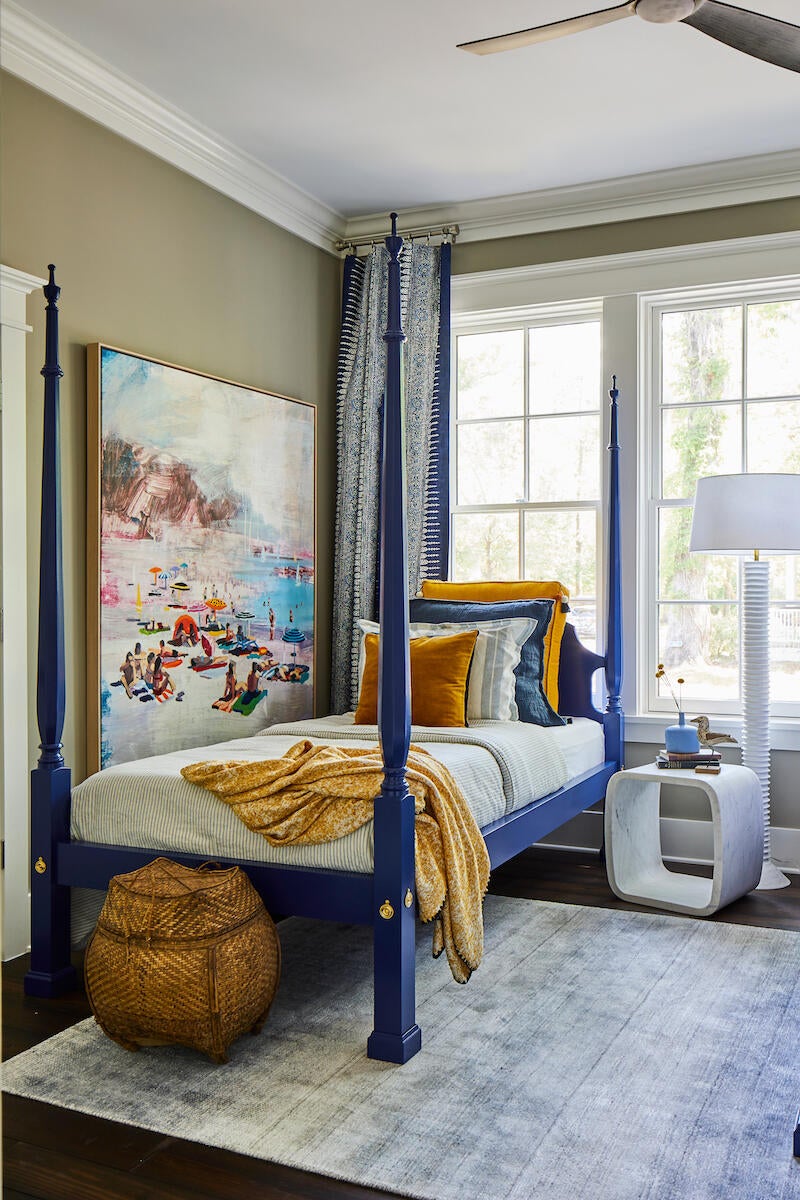 Since those ADA-approved design policies were relegated to commercial spaces, facilities like senior living and assisted living communities became the de facto next step for aging individuals who could no longer live independently. Yet with so many homeowners facing mobility issues that can be navigated with better design choices, Delaware believes there's no reason why those alterations can't be implemented at home as well. "Everybody has a story about somebody they know that has a challenge," says Delaware. "Really what it comes down to is making the home appropriate for that individual and maybe others, so that these people can maintain their independence and dignity in their own home."
Nearly two years ago, disaster struck Delaware's own home in Colorado when a wildfire came through the area, forcing him to start over entirely. A tragedy, but also, in Delaware's words, an opportunity to "practice what I preach." His new home has become a laboratory for living in place, with more than 200 features chosen to offer a more accessible home experience. The structure's accommodations range from large-scale architectural and building elements—an extra-wide garage, for example, or wiring within the stair column that could someday allow for an elevator to be installed—to fixtures and appliances designed for accessibility, including curbless showers and induction cooktops that automatically turn off after use. One upcoming innovation Delaware is looking forward to is what he calls "an Amazon Alexa on steroids"—a setup able to handle a stream of voice commands at once, control nearby appliances and interpret the mumbling or unclear speech that might result from a stroke.
Elsewhere in the residential sector, the industry is making similar leaps forward. For its part, ASID plans to debut the second part of its resource guide in the coming months, this time geared toward residential spaces. Just last year, Southern Living debuted a groundbreaking concept house called the Adaptive Cottage after Habersham, South Carolina, resident Scott Rider, who has Parkinson's disease, reached out to the magazine about a home he'd begun building with features designed to benefit those with mobility issues.
The experience was a first for Beaufort, South Carolina–based designer Kathryn Lott, who was selected to lead interior design for the space. While she'd conducted online research to assemble her first-draft design plans, a walk-through of the early-stages space alongside Rider proved that the number of design alterations needed were more extensive—and yet, often much easier to implement—than she'd expected. Simple swaps included switching out drawer pulls for knobs, installing a removable cabinet under the sink (so a wheelchair can one day slide under) and selecting built-in closet hooks instead of hangers.
Lott says the experience changed her entire design practice, especially since her client base is mainly in their 50s. "Design as a whole is an investment for these clients, so if I can add in layers to help them down the road—because a majority of these are their long-term homes, and they're gonna be there until they die, basically—to make the lifestyle that much more pleasing and easy, that is my main goal."
Since completing the project, she's had clients reach out to make small accessibility changes to their own homes—including one who had Parkinson's themself and asked Lott to outfit their home as their disease progresses. "I think people are becoming more conscious of it—they're adding in ramps to get from their garage to their back door, or adding a mother-in-law suite so that a caretaker can move in if necessary," says Lott. "Very pragmatic decisions, and very thoughtful in the process from day one so their money is being spent accordingly."
For many design practitioners, the idea of building more adaptive homes is a goal to strive for in all cases—even without any immediate disability or medical condition, or before one reaches their senior years. As Delaware puts it, anything can happen in life, whether it's a child born with a disability, an unexpected injury or the inevitable: aging. Designing all homes to be better equipped for such situations might be the surest way to prepare for everything life has to offer—especially amid a tough housing market that makes moving under any circumstances a challenge.
"I always come back to maintaining one's independence and dignity," says Delaware. "That's all people want to have in their life—to be able to live the way they want to live. Being in a home that's prepared for that is a blessing for many people."
Homepage image: New York real estate developer Related and care provider Atria Senior Living partnered to debut Coterie Hudson Yards, a senior assisted living center in Manhattan | Courtesy of Coterie