If you're in the home furnishings business and trying to get a sense of design trends and the taste levels of American households but don't have a big research budget, there's a fast, easy and cheap way to get all the information you need. It's called House Hunters, and it's on cable television virtually every night.
For those who aren't in the know, a little background: House Hunters (and its too-numerous-to-mention spinoffs) is a quasi-reality show that airs on HGTV and revolves around people shopping for a new home. It's a simple enough premise, even if the actual logistics of the show are a little contrived, in that what airs is not exactly what's actually going on. (Most home purchasers and renters featured on the show have already made their housing choice, so the selection process as they explore three properties is more smoke-and-mirror embellishment than reality.)
No matter. From its humble beginnings in 1999, the show has now spawned more than 1,700 episodes with countless variations on the theme, not just in the U.S. but around the world. (HGTV's site is currently touting season 145.) And contrivances aside, the show in its totality offers an amazing peek into what people want in their homes, both the type and characteristics of the home itself and the furnishings that go into it.
While not scientific, House Hunters offers compelling anecdotal data about design trends. Here are a few key takeaways:
People prefer open-concept floor plans. The days of walled-off spaces are ancient history, and the vast majority of house hunters look for large open spaces in their new homes. (In spite of the cons, like a dirty kitchen on public view or competing noise levels, the trade-off for large common areas wins out almost every time.)
Most people can't stand carpeting. Hardwood floors are the holy grail when it comes to floor coverings—to the extreme that people are ready to rip up perfectly good wall-to-wall tile, laminates and virtually every other type of underfoot material in its pursuit. This is good news for rug companies, not so much for broadloom makers.
Everyone talks about midcentury modern as a must-have, but the number of people who want entire homes along that design track is limited. Modern farmhouses (à la Chip and Joanna Gaines), Georgian brick homes and even good old-fashioned colonials all seem vastly more popular. Nothing would make a modernist cringe as much as the episode where new homeowners ripped out a near-perfect midcentury kitchen and replaced it with contemporary cabinets and decor.
While we're in the kitchen, it better have an island. Not a peninsula, not an extended arm or wraparound counter, but an island. There are always going to be kids eating at these islands, so the more seating the better. Again, good news for those who make stools; not so much for makers of what we used to call dinette sets.
One more thing about kitchens: Granite countertops are the choice du jour. Every so often, someone wants marble or even butcher block, but for the most part, the show's episodes indicate that the quarrymen in Vermont will need to keep working overtime to supply this insatiable demand.
Home shoppers have a disturbing interest in mudrooms. For many, this is a priority at the top of their punch lists, ahead of big bathrooms, swimming pools and preferred window views.
The ongoing love affair with garages—the more the merrier—continues unabated. But apparently nobody actually parks their cars in these garages. Whenever prospective buyers are shown multiple-garage homes, they invariably comment how useful they will be for storing stuff, all kinds of stuff … with the exception of automobiles, it seems.
The days of big desks and wall units for paperwork and printers are long gone, as we've all moved to laptops, tablets and smartphones, but that hasn't stopped people from wanting a home office. With more of us working off-site, away from traditional workplaces, it makes sense—even if it's difficult to figure out exactly what people will put in these home office spaces. Maybe all the things that don't fit into the garage?
A few more preferences: showers (the bigger the better) over tubs; gas stoves over electric, even for those who have clearly never turned on a range in their lives; kitchen backsplashes that are decorative and distinctive—but that don't show grout or need constant cleaning. (Spoiler: Such a thing does not exist.)
Finally, companies that make products for entertaining should be ecstatic about their prospects. Nearly every House Hunter talks about the need for their homes to be right for "entertaining friends and family." The phrase is used so often on the show as to be beyond ubiquity. One wonders how much entertaining actually occurs, since most of us are too busy with life to have a lot of company (and besides, most people dislike their relatives).
The final noteworthy takeaway from endless House Hunter viewing sessions is that the word wow may be the most overused one in the English language. Buyers almost universally proclaim it, whether they walk into a mansion or a total-gut-job fixer-upper.
House Hunters is not perfect: Even though the demographics are amazingly diverse when it comes to people, the show tends to focus almost exclusively on more expensive properties. Still, as a research vehicle, it is priceless in its value to designers, retailers and product designers. All one can say about what there is to learn from watching this series can be summed up in one word: Wow.
____________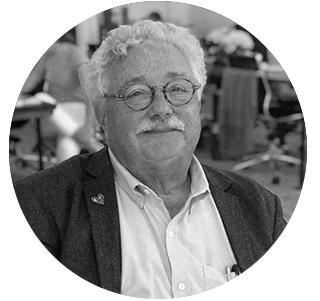 Warren Shoulberg is the former editor in chief for several leading B2B publications. He has been a guest lecturer at the Columbia University Graduate School of Business; received honors from the International Furnishings and Design Association and the Fashion Institute of Technology; and been cited by The Wall Street Journal, The New York Times, The Washington Post, CNN and other media as a leading industry expert. He was also a guest on the BOH podcast, and his Retail Watch columns offer deep industry insights on major markets and product categories.
Homepage photo: Tiago Rodrigues on Unsplash