Today's the day: Americans are heading to the polls to pick a president. The first thing you should do—if you're not one of the 93 million who has done it already—is vote. But if you've already ticked a ballot and are a bundle of nerves, here are eight design-related distractions our team has rounded up to get you through the day (and, most likely, night).
See the world from someone else's window.
Launched earlier this year, WindowSwap is as simple as it is brilliant. The site collects views from around the world, shot from strangers' windows. Bored of the window washers in Seoul, South Korea? Click once, and you're looking at a tranquil back garden in London. It's soothing, banal and fascinating all at once.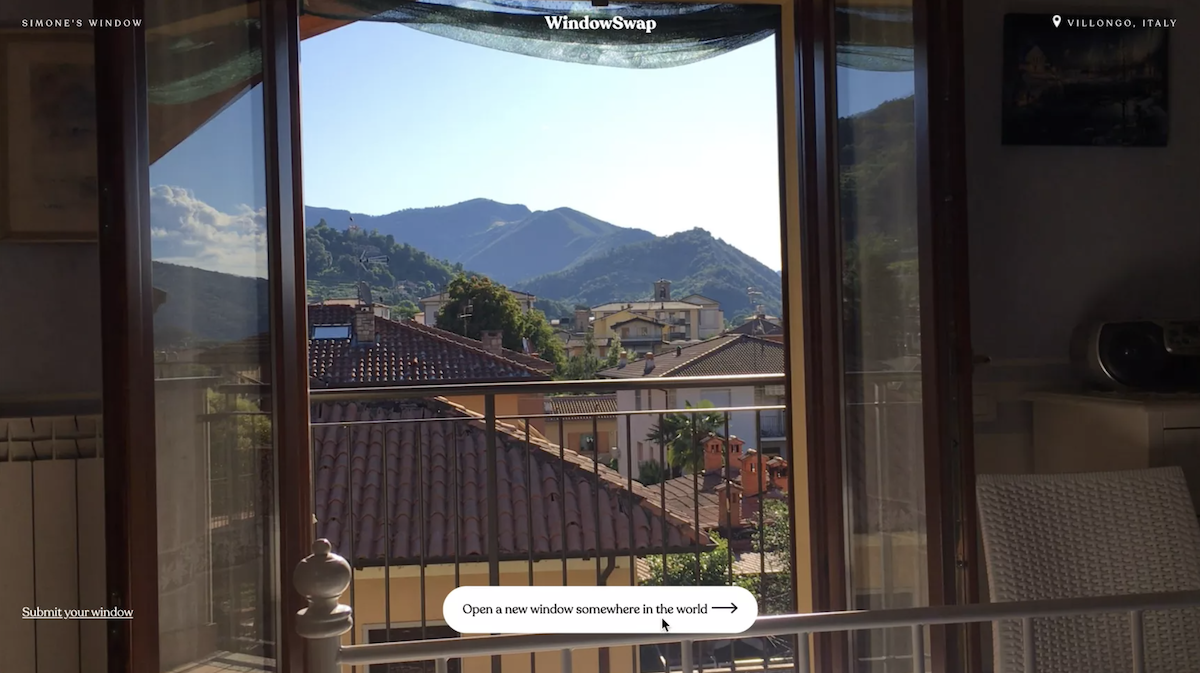 Watch a comedian guess paint colors.
"In all the craziness of this year, there is something so simple and satisfying in watching this Australian comedian try and guess what color paints will be before they're mixed. While he's rarely correct, Christian Hull's videos are delightful and I sincerely hope he gets to spin this concept into a game show for a major network. I would watch it for hours!" —Haley Chouinard, associate editor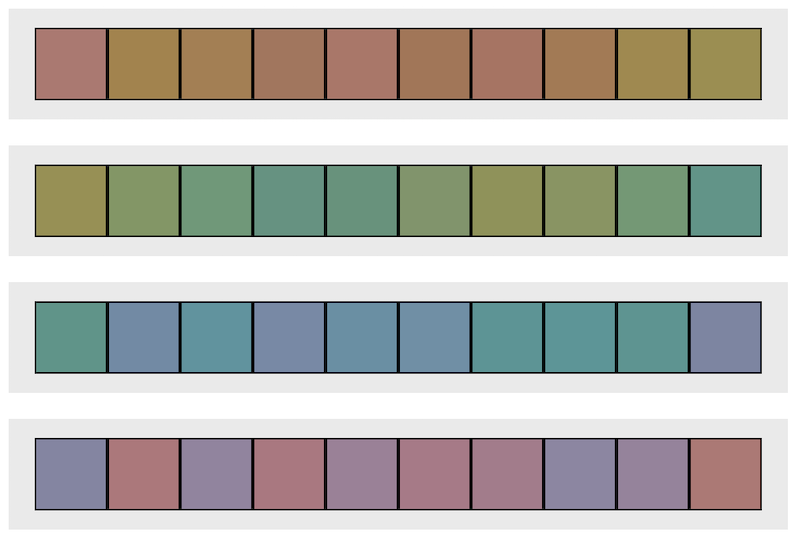 Test your color IQ.
Designers tend to have a great sense of color. But how great? This test, developed by color standards company X-Rite, is designed to measure your ability to recognize subtle gradients between near-identical hues. It's fun—and a lot harder than it looks.
Watch British artisans repair antiques.
"Billed as 'the antidote to throwaway culture,' BBC2's The Repair Shop has spent five seasons following a crew of endearing conservators as they revive damaged or timeworn heirlooms—and it's all now available on Netflix. Set in a dusty workshop at a living history museum in England's West Sussex, the program's unlikely heroes transform everything from ceramics and fine furniture to an accordion and a seriously creepy garden gnome into good-as-new form. That many of these sentimental items come with a feel-good story is an added bonus—watching experts with melodious accents work their magic in a low-stakes race against the clock is what keeps me coming back for more." —Kaitlin Petersen, editor in chief
Get lost in the weird and wonderful corners of design Instagram.
"Of course, I follow all the big, well-maintained accounts that celebrate great design on Instagram. But sometimes I enjoy digging deep into the algorithm to find the lesser-known accounts focused on, say, '80s interiors and '90s offices. Or the basements of America (our sales director told me about that one). Or whatever this is. Happy scrolling!" —Fred Nicolaus, managing editor
Courtesy of The Maker Hotel
Daydream a trip to a Hudson Valley hotel.
"The newly reimagined Maker Hotel in upstate New York carries the mystery of a speakeasy with all the ritz of the Belle Epoque. Rich, sultry interiors are just the start: There's a second-floor Fragrance Library and themed guest suites like The Gardener, The Artist, and The Architect. I keep scrolling through Prior's profile of the Maker. It's part time-travel, part real-world getaway." —Marina Felix, editorial assistant
Watch a musical real estate listing.
If Barbara Corcoran collaborated with Stephen Sondheim, this is what you'd get: a 10-minute video tour of a Pennsylvania home accompanied by a sung list of amenities. Try not to laugh out loud at "washer-dryer combination" belted out in heartfelt falsetto.
When all else fails: Dogs.
"For the dog lovers out there who might not yet have discovered the exploits of Olive and Mabel: Renowned Scottish sportscaster Andrew Cotter found himself without sports to cover as a result of COVID-19, so he began recording running commentary of his two dogs. This one is my favorite." —Dennis Scully, columnist and podcast host
Homepage photo courtesy of The Maker Hotel