For design brands across the country, spring means ribbon-cuttings and reveals for new spaces. In our April roundup, BOH gathers all the showroom happenings to have on your radar.
Showroom Spotlight:
Library vibes meet Southern hospitality in Charleston
While strolling the streets of Charleston's Historic District, pedestrians often pause for a closer look at one charming brick storefront tucked in among Market Street's bustling cafes and boutiques. Inside The Lampshade Library by Sorella Glenn, visitors walk in to discover a wall of floor-to-ceiling peacock-blue bookshelves—but instead of books, the shelves are filled with lampshades. It's a unique (and Instagram-friendly) shopping experience that has transformed custom lampshade brand Sorella Glenn's retail presence.
First launched in 2019 as an online direct-to-consumer brand, Sorella Glenn co-founders and sisters Katy Glenn and Gracen Ashton didn't discover the importance of tapping into the in-person market until they showcased the shades in a booth at High Point Market in the fall of 2020. "When people walked in and saw what we're doing—the reaction was just incredible," says Ashton. "We realized that if we could get in front of more people with our product, it would be very beneficial to us." Originally from Greenville, South Carolina, the siblings opened up shop in Charleston in the fall of 2022 to take advantage of the flourishing design community that is also "rich in art and history," according to Ashton.
The cozy 500-square-foot space draws inspiration from a traditional library with an added sprinkle of Southern hospitality. Glenn describes how both locals and tourists walking by often "literally stop dead in their tracks" on the sidewalk, peering inside the store's windows, according to Glenn. Opening the door, they'll get a closer look at the prominent shelves displaying lampshades organized by color and style, including the brand's signature pattern collection and the new collection of solids. Similar to checking out a book, The Lampshade Library allows design enthusiasts to take various styles of shades home and see which one fits best in their space. For additional customization, customers can purchase trim by the yard at the store's "trim bar" and mix-and-match lampshade fabric for the brand's luggage racks (which they started making to use up extra fabric that would've otherwise gone to waste).
The sisters don't stop at product customization—they also cater to each store visitor, offering them a glass of wine or coffee while they collect fabric samples and explore the endless shelves of shades. "We have the football game on the television; we have benches for the men to sit down and have a beer while their wife is looking at lampshades—or vice versa," says Ashton. "It's been very well-received because there's nothing like it. It underscores the need for better lampshades around the country."

141 Market St., Charleston
CALIFORNIA
Contemporary furniture brand House of Léon opened its first retail showroom on Melrose Avenue. Featuring art from Tappan Collective, the space will showcase the company's contemporary, timeless products (in subdued color palettes) and serve as a workspace for the House of Leon team.
8204 Melrose Ave., Los Angeles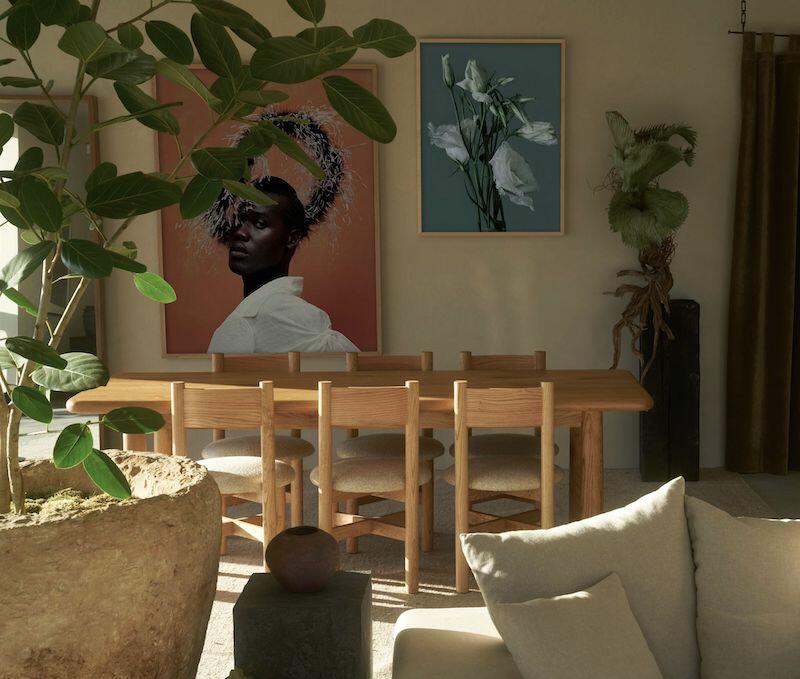 Courtesy of House of Léon
Interior and landscape design firm deKor debuted a new showroom and design studio in Atwater Village. The 2,500-square-foot boutique will showcase the brand's full range of midcentury and 19th-century furniture, lighting, architectural salvage, vintage art, textiles, ceramics and rugs, in addition to the studio's in-house custom furniture line. Shoppers will find a curation of cash-and-carry home accessories, including bedding, tableware and linens, coffee table books, candles, clothing and jewelry sourced from local artisans.

3183 Glendale Blvd., Los Angeles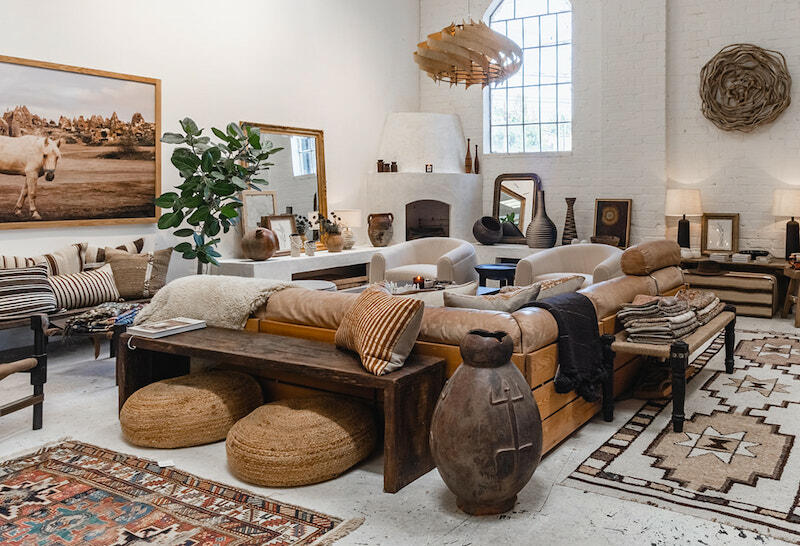 MARYLAND
Modern indoor furniture collection Gabby—part of Alabama-based outdoor brand Summer Classics—unveiled a new footprint in Annapolis. The space showcases the brand's new store format, which offers more flexibility for creative merchandising and features curated displays of the brand's eclectic indoor furniture, homeware and accessories.
1910 Towne Centre Blvd., Suite 100, Annapolis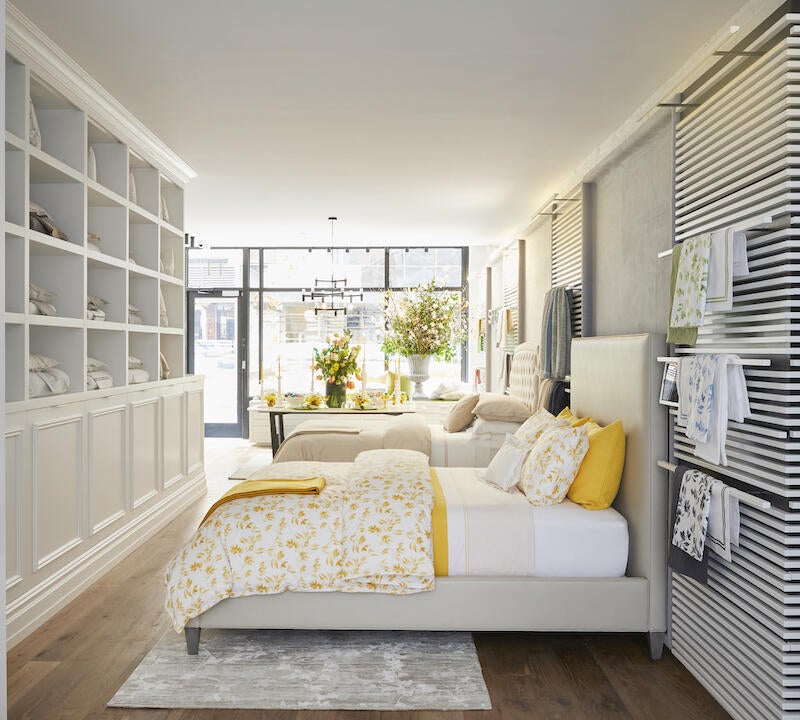 NEW YORK
Italian luxury linen brand Sferra opened a flagship in the city's Flatiron neighborhood. Inspired by the townhouse in the West Village where the brand was founded more than 130 years ago, the three-story retail experience is open to consumers as well as interior designers and carries the company's bedding, bath and table linens.
11 E. 20th St., New York
Barcelona-based contemporary rug company Nanimarquina opened a showroom in Manhattan's Flatiron District. The 2,800-square-foot showroom showcases the brand's collection of contemporary rugs and accessories, including poufs, complimentary cushions and wall tapestries, and will double as Nanimarquina's U.S. headquarters.

907 Broadway, 2nd Floor, New York
London-based architectural stone and marble company Ancient & Modern unveiled a new showroom in the D&D Building. The new space will feature the brand's collection of decorative marble and stone objects, and features for the home, including fireplace mantels, flooring, tables, mirrors, baths and garden accessories.

979 Third Ave., Suite 1522, New York
Serena & Lily debuted a design shop in Roslyn on Long Island's Gold Coast. The three-story, 5,500-square-foot space features homelike vignettes filled with the company's signature bedding, wallpaper and rug collections, as well as a curated assortment of the brand's furniture, lighting, upholstery (including expanded custom furniture options) and accessories. Customers can also find original artwork by local artists, including Carol Saxe, Lainey Stewart, Margot Carr, Kate Scialabba and Valerie Leuchs.

1489 Old Northern Blvd., Roslyn
British kitchen and design brand Cabbonet expanded its presence stateside by opening a gallery in Westchester County. Located in the town of Mamaroneck, the space showcases the brand's bespoke design and selection of materials and finishes, including Calacatta copper marble, fumed eucalyptus and bronze woven metal.

By appointment only, address available upon request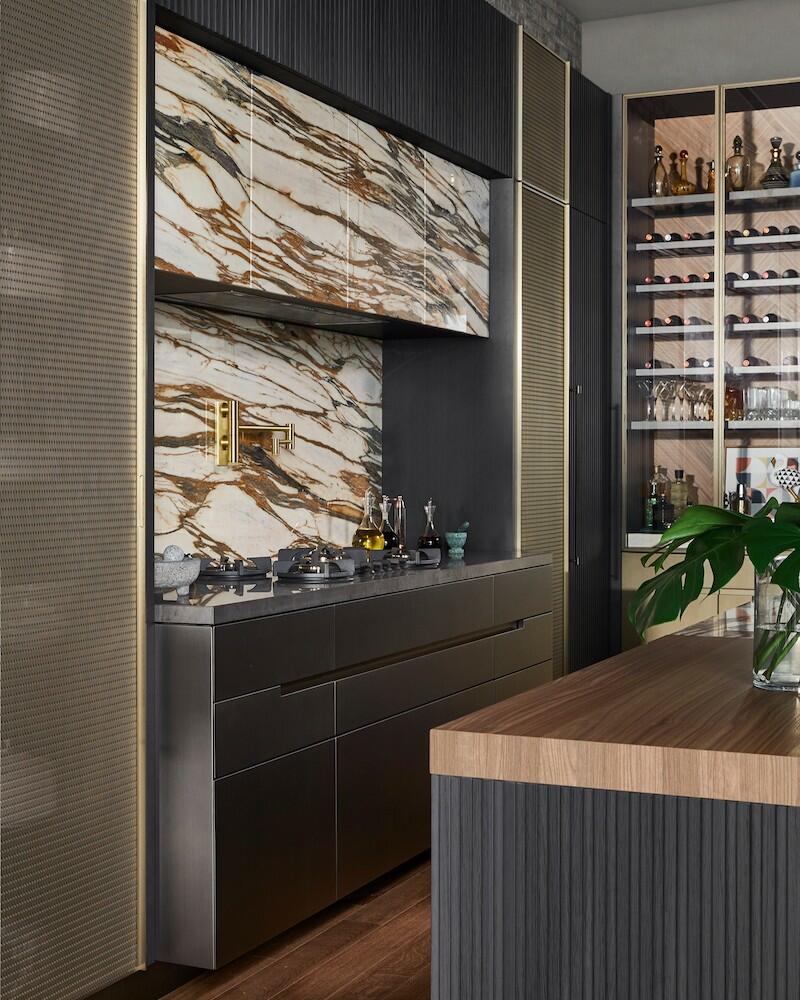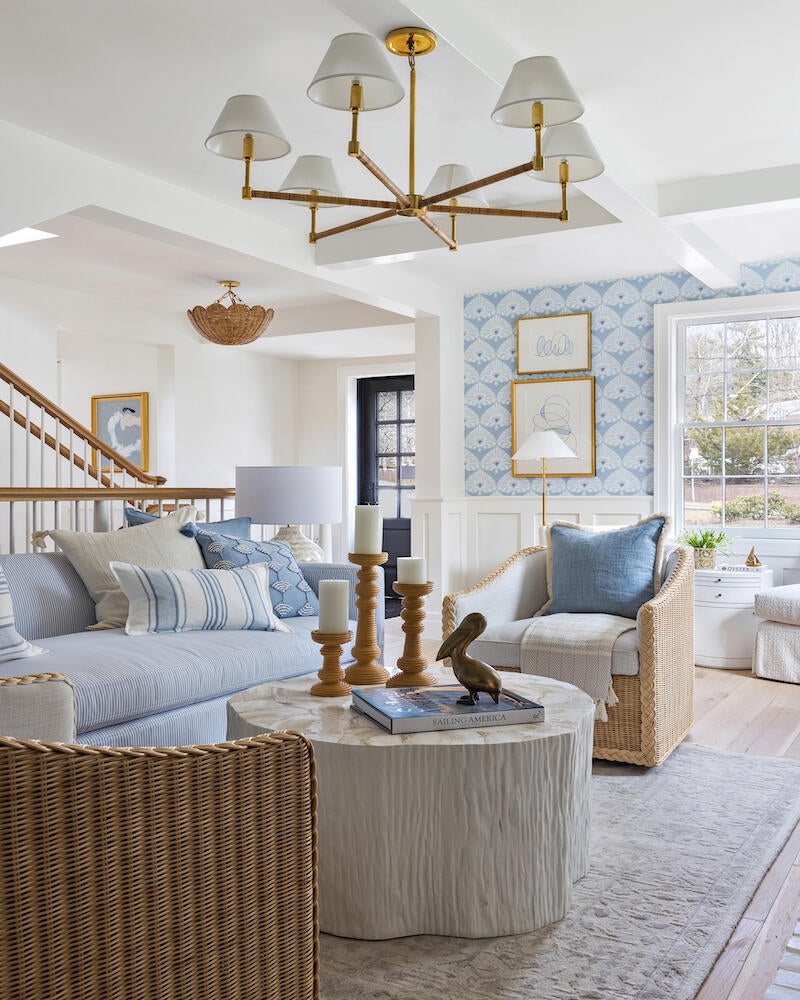 NORTH CAROLINA
Retailer Arhaus opened its first studio in North Carolina. The 7,215-square-foot space is located in Asheville City Market, offering customers a more intimate experience in a smaller showroom footprint with a design center featuring 3D room-planning software and touch-screen monitors to display pieces within a space.
4 South Tunnel Rd., Suite 240, Asheville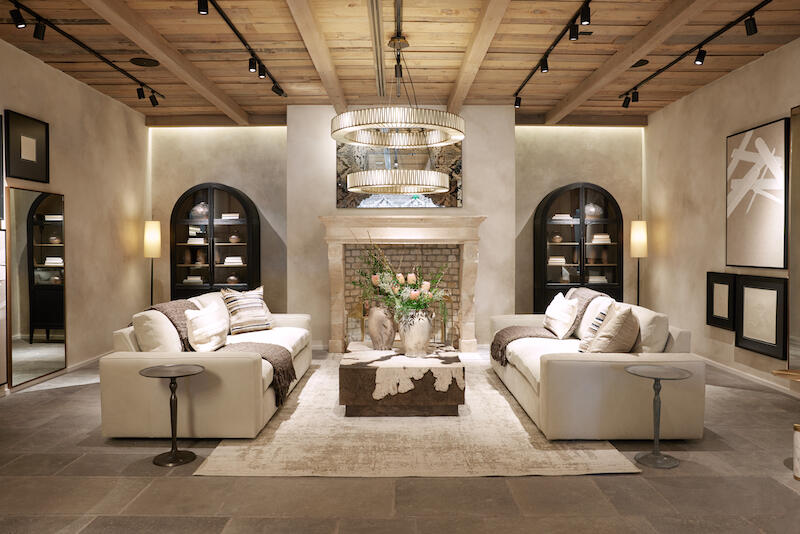 WASHINGTON
Vancouver-based furniture manufacturer Sundays debuted its first showroom in the U.S. Located in downtown Seattle, the 5,220-square-foot space will showcase the brand's beds, chairs, couches and custom furniture, and will host art openings, panel discussions and neighborhood happy hours.
1023 First Ave., Seattle
Homepage image: Sorella Glenn opened its first retail location in Charleston in fall of 2022 | Molly Rose