As names go, American Dream is about as perfect as it gets.
What American doesn't dream of having it all—of being able to get anything they want in one place? And what American doesn't want to be successful, doing something on a scale and at a scope that's never been seen before? What American doesn't dream of more?
As names go for a new shopping and entertainment complex in the wilds of New Jersey, American Dream is also perfect: It's a dream that may or may not turn into reality.
The aptly named retail destination in question is a ginormous complex of amusement areas, retail stores, hospitality and services that partially opened in late October after a gestation period that goes back to nearly the turn of the century. To get here, it's taken three developers, untold billions of dollars, the patience of local officials and businesses that had committed to the center, and would-be shoppers driving by the dead-in-the-water construction site off the Jersey Turnpike for the better part of a decade.
Was it worth the wait? That's just about impossible to say right now. Only the indoor Nickelodeon-branded amusement park, a skating rink, a giant indoor ski slope and one—count it, one—store have actually opened. The rest of the 3-million-plus square feet of space is still behind walls labeled "coming soon," with blocked-off escalators and passages and glass partitions offering a tantalizing yet vague promise of a coming attraction.
On a recent Saturday morning, traffic at the complex was sparse, consisting mostly of curious families and onlookers trying to get the lay of the land. Gargantuan parking structures were still free, though gatehouses suggested that would change once things were up and running, and signage pointed to the Dream-to-be.
In a pleasant turn of events, the outside of the complex is now an inoffensive (if difficult to keep clean in the toxic industrial ecosystem of the surrounding New Jersey Meadowlands) shade of white, replacing a bizarre checkerboard scheme that seemed to have been designed by an aesthetically challenged committee of real estate agents. Inside, the place—don't call it a mall, the current developers and owners Triple Five Group insist—is also crisp, clean and sparkling. And once all of those storefronts and their accompanying signs are in place, the Dream will have a different feel, for sure.
That is, assuming all that space fills up. Triple Five, which made its mark on the retail world first with West Edmonton Mall in Canada and then Mall of America in Minneapolis (numbers one and two, respectively, on the list of biggest malls in North America) says that the site will eventually include 450 stores, restaurants and other retailing tenants, plus some 15 entertainment facilities. Flipping the usual balance of shopping centers, retail will account for only 45 percent of the complex's square footage, with entertainment taking up the majority.
Beyond that, the specifics are a little sketchy. The amusement park, featuring both thrill and kiddie rides, was part of the grand opening, as were the skating rink and Big Snow, the ski facility. But original announcements that the DreamWorks-branded water park and Angry Birds–themed miniature golf "experience" would be operational proved to be overly optimistic—in December, neither was open for business yet.
The one store that was open was It'Sugar, a two-story candy shop guaranteed to send most of its visitors into diabetic shock. Nickelodeon also had a small wall of souvenirs for sale in the amusement park gift shop—though after the $60 admission charge (children under 2 are free), one wonders how much disposable income is left for SpongeBob baubles and Thomas the Tank Engine trinkets.
The rest of the retail lineup is full of both signed names and suggested options. Saks Fifth Avenue, which closed its nearest store in Riverside Square in Hackensack several years ago in anticipation of opening here much sooner, is listed as the anchor and indeed there is an exterior sign. Other larger anchors, including the soon-to-be-defunct Barneys, have come and gone.
A luxury area, called The Collection, is supposed to include Tiffany, Hermès and Moncler, among other retailers, but there is also a more popularly priced roster that includes H&M and Primark. Exactly where various brands will be located was difficult to tell on a walk-through, as the upper two floors of the multilevel complex are closed off and most walled-off storefronts are not identified.
Whatever the mix, the question comes down to the eternal question of retailing today: If you build it, will they come? The developers point to the successes of their existing centers, but don't call attention to the fact that both shopping and entertainment options are much more severely limited in Western Canada and Minnesota than in the New York metropolitan area. And then there's the location itself, in East Rutherford, surrounded by the MetLife stadium and the New Jersey Turnpike, and largely inaccessible by mass transit. Triple Five has talked about dedicated bus service, helicopters and even a tram from Manhattan, only seven miles away, but none are in place.
American Dream is also located in a county with an anachronistic blue law that prohibits stores from opening on Sundays. The nearby town Paramus—perhaps the most concentrated shopping megalopolis on the planet—lives under the same rules and does quite nicely, thank you, but Dream may not fare as well.
Despite all the emphasis on "experiences" and nontraditional retailing, American Dream still must exist in a world where e-commerce has sapped between 10 and 20 percent of all purchases from physical stores. When the center, first conceived under the Xanadu name, was in early development, online shopping was largely still conceptual. Amazon was selling books and CDs, but no one could have imagined how widespread shopping on your computer—much less your phone—would become.
Triple Five says they have the answers for all of that, but a tour of the site itself so far does little to prove it. It remains exactly what it says over the front door: an American Dream.
____________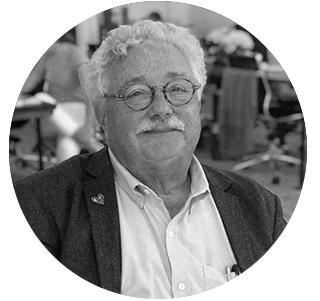 Warren Shoulberg is the former editor in chief for several leading B2B publications. He has been a guest lecturer at the Columbia University Graduate School of Business; received honors from the International Furnishings and Design Association and the Fashion Institute of Technology; and been cited by The Wall Street Journal, The New York Times, The Washington Post, CNN and other media as a leading industry expert. He was also a guest on the BOH podcast, and his Retail Watch columns offer deep industry insights on major markets and product categories.
Homepage photo: Courtesy of Triple Five Group