Stay in the know with BOH's weekly news digest, including business headlines, launches and events, recommended reading and more.
Shipping News
Single-day delivery has plenty of consequences on cities and their inhabitants. "In New York City, 1.5 million packages are delivered daily to people's doorsteps—three times as many as the beginning of the decade," reported Fast Company. It has made traffic worse, especially on the George Washington Bridge, now the most congested route in the U.S. "Delivery companies often turn public sidewalks and streets into temporary warehouses to organize, distribute and deliver packages." So, what to do? Potential solutions include not allowing large trucks to enter the city center for door-to-door deliveries, instead routing the packages to a local redistribution center, utilizing more cyclist and pedestrian delivery teams, and introducing centralized lockers.
The logistics challenges of free shipping are also changing how packaging and products are designed, Fast Company reported. E-commerce has transformed how we receive products—and what we're receiving. "Once upon a time, products were designed to stand out from the competition on shelves," wrote Jasper Dekker. "Now, they're being optimized for shipping, whether they're shrunk down to fit into smaller, cheaper packaging or they forgo packaging altogether." Products are smaller and weigh less, and brands are working to eliminate single-use packaging altogether. This reduces the price of shipping and, theoretically, the carbon footprint too.
Amazon has banned the use of FedEx for third-party shippers, reported HFN. "This week, the e-commerce giant notified its Marketplace vendors—who now account for more than half of its online retail sales—that it was banning the use of FedEx to deliver those packages," wrote Warren Shoulberg, HFN contributing editor and BOH columnist. "The move comes as part of an ongoing power struggle between the two companies." Earlier this year, Amazon stopped using FedEx for its own products.
BUSINESS NEWS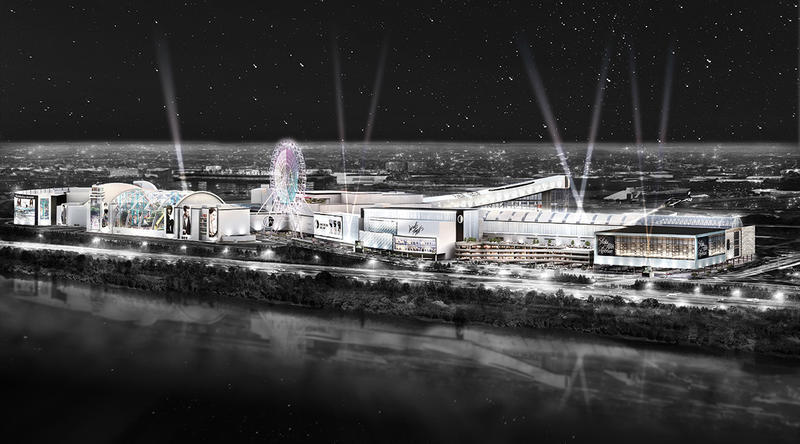 We've said it before, and we'll say it again: The American mall is on the decline. The trend reflects how e-commerce has affected the way people shop. Going into a physical store is no longer necessary, and so the industry has had to reinvent the wheel when it comes to drawing customers inside, with experiences like yoga classes, wine tastings, workshops and other branded events. The New York Times reported on the recently opened American Dream, a $5 billion shopping and entertainment complex in East Rutherford, New Jersey, which writer Amanda Hess describes as "a mall so ambitious that it has transcended the word 'mall.'" The American Dream wants you to check out its Whoopi Goldberg pop-up shop, indoor ski hill, NHL-regulation ice rink and Nickelodeon-themed amusement park. "What does it mean to buy an experience? It's not the monetization of life, exactly, but the simulation of its extremes," concludes Hess.
Austrian fiber company Lenzing Group and Brazilian wood manufacturer Duratex are teaming up to build a dissolving wood pulp (DWP) plant near São Paulo to produce bio-based fibers, reported HFN. Set to open in early 2022, the plant will annually produce 500,000 tons of DWP, which is used to make wood-based cellulosic fiber for sustainable textiles.
Seattle has hit a snag when it comes to affordable housing development—and it's having a huge impact on the city's real estate market, causing a backlog of projects stuck in limbo during a construction boom. "The number of times the city asked developers to go back to the drawing board to incorporate design changes is also on the rise, from a low of 2.7 in 2012 to 3.7 this year," reported the The Seattle Times. The longer the situation continues, the more rents will likely hike.
Value furniture retailer American Freight Group is being advised by global investment bank Harris Williams on its pending (all cash) sale to Franchise Group (Nasdaq: FRG). The furniture company currently occupies a place in the portfolio of middle-market private equity firm The Jordan Company. The pending transaction is valued at approximately $450 million.
Better Homes & Gardens published its "New Home Buyers" study, which revealed differences in home buying trends among women across generations. Some highlights include: Millennial home buyers report greater interest in home design and decor, with 65 percent seeing home buying as a good investment and 31 percent seeing it as a sign of success. The main takeaway? Homeowners are increasingly going to have their homes "entertainment and social-media ready."
OPENINGS, AUCTIONS AND EVENTS
Aerin Lauder was named a keynote speaker at Dallas Market, reported HFN. The founder of lifestyle company Aerin will give a presentation titled "The World of Aerin" on January 10 at 1 p.m. in the World Trade Center atrium, focusing on her heritage as a granddaughter of Estée Lauder and how it affected the development of her brand.
Gift for Life announced the launch of its silent auction in support of Party for Life, the organization's annual charity event to be held at Atlanta's Fernbank Museum of Natural History on January 15.
LAUNCHES, COLLABORATIONS AND PARTNERSHIPS
Los Angeles case goods retailer Martin Svensson Home is moving into a new category, casual dining—just in time for the Las Vegas Market at the end of January, reported Furniture Today. As of now, it carries bedroom, occasional and home entertainment furniture.
Hartford, Connecticut–based brand Gold Bond is delivering mattresses to a customer in the Amish community at Smyrna Mills, Maine, via horse and wooden cart, reported Furniture Today. The customer is Amish-owned Northeastern Rustic Furniture, which makes bedroom furniture and uses Gold Bond for its mattresses.
RECOMMENDED READING
In the spirit of the New Year and our resolution to better ourselves: Inc. reported on 31 simple daily habits that separate high achievers from other people. Tips include: "If it can be done in a minute, do it now," "Hydrate and exercise with intermittent fasting in the morning," "Say no often," and "Use time blocking to get the most out of your day." Exercise comes up repeatedly on the list, as does organization.
It's the turn of a new decade, and looking back over the past 10 years, we're taking stock of where we thought we'd be now, and where we'd still like to go. On the one hand, computers are practically invisible now, embedded into our refrigerators, chairs, tables, desks and walls, as reported in USA Today's "20 Predictions for 2020: Here's What People Said Would Happen This Year." Print books have survived, defying predictions. The smart tech in the internet of things have centralized our needs and become personal assistants.
Homepage photo: Shutterstock