As art collectors and cryptocurrency investors begin to build up a sizable assortment of NFTs, they're running up against a new design-centric conundrum—how to best display those virtual pieces in their homes. Whatever happens next, stay in the know with our weekly roundup of headlines, launches and events, recommended reading, and more
Business News
Supply chain issues have come to occupy a constant place in the headlines over the past year and a half—and as problems in the industry persist, tech companies pull in record numbers of funding with the hopes of finding new solutions. According to Crunchbase, venture-backed supply chain management companies took in $11.3 billion in funding last year, marking a nearly twofold increase from 2020 and beating the previous all-time high of $9.1 billion in 2019. While the industry previously relied on historical data to predict disruptions, experts say the new and often unpredictable issues posed by the pandemic have made the logistics industry more amenable to high-tech solutions like predictive artificial intelligence.
Homeownership has become even more difficult for middle-class Americans during the pandemic, the Wall Street Journal reports, as surging home prices converge with dwindling supply. According to a new study from the National Association of Realtors, for households earning between $75,000 and $100,000 in 2019, there was one available affordable listing for every 24 homebuyers; in 2021, that figure was one listing for every 65 homebuyers. Overall, the report also found that housing affordability over the last two years worsened for every income bracket except for the wealthiest Americans.
After postponing its original January event at the Park Avenue Armory, organizers of The Winter Show announced that the fair's 68th edition will run April 1 to 10 inside the former flagship location of Barneys New York at 660 Madison Avenue, The New York Times reports. Split across five floors inside the former department store, the fair will feature 70 total exhibitors available for viewing in person and through online viewing rooms.
More than a month after roughly one dozen employees of New York–based firm SHoP Architects announced their plans to unionize under the name Architectural Workers United, the group has called off their bid. According to Curbed, the move came just days before a vote scheduled to take place at the end of last week—if passed, SHoP would have become the first unionized architecture firm in the U.S. since the 1940s. AWU explained in a statement posted to social media that it was the result of a "powerful anti-union campaign" they encountered at SHoP after going public with their efforts. SHoP's principles have not yet publicly commented on the matter.
New York Gov. Kathy Hochul has signed legislation prohibiting the sale of furniture, mattresses and electronic displays containing flame-retardant chemicals linked to elevated risks of neurological injury, hormone disruption and cancer. Along with posing adverse health effects to animals and humans, the chemicals have been found to be largely ineffective in preventing or suppressing fires, according to the National Institute of Health. The bill prohibits the sale of any furniture containing the chemicals, with a fine of up to $2,500 per day for repeated offenses.
Gwyneth Paltrow's newly redesigned Montecito home made a splash on social media when it debuted in Architectural Digest last week, but controversy quickly followed. Among the works by Ed Ruscha and John Baldessari hanging in the living room was what appeared to be a Ruth Asawa wire sculpture that social media users quickly pointed out was a lookalike. As Curbed reports, the saga began when critic Alexanda Lange tweeted that the piece wasn't an original, as the story's online caption had originally suggested. Art and design Twitter took off with the finding, and the photo was later cropped and mentions of Asawa were pulled from the piece. The photo has since returned to its wide crop, with a correction added to the story: "An earlier version of this story misidentified the creator of the hanging wire sculpture in the living room. It was made by D'Lisa Creager." On her website, Creager cites attending a workshop taught by Aiko Cuneo, Asawa's daughter, as the inspiration for her lookalike pieces, which typically sell for $10,000 compared to the millions that the originals sell for.
To help bypass shipping delays, Chinese ergonomic furniture manufacturer Loctek Furniture purchased its own container ship, Furniture Today reports. The company agreed to pay Huanghai Shipbuilding $32.6 million to construct the ship, which should be ready for use by March 2023. After a recent surge in online sales and an increase in overseas business, the company said it hopes that owning a vessel will allow it to dodge high freight costs and slow delivery times.
Launches and Collaborations
Solange Knowles's multidisciplinary platform, studio and creative agency Saint Heron launched a monthlong ceramics residency at the Clayworks on Columbia pottery store in Brooklyn. Supported by global luxury group Kering's Women in Motion program, which is dedicated to advancing women in the fields of art and culture, the initiative was created to promote the efforts of Black and brown women practicing ceramic art by providing studio space, materials and mentorship from ceramicists Tracie Hervy and Anina Major. Artists chosen for the inaugural residency include Lalese Stamps, Dina Nur Satti, Kenya Cree and Armina Howada Mussa, whose work will be showcased and sold through Saint Heron's Small Matter gallery and boutique shop.
1stDibs has joined with The Black Artist Fund for a specially curated collection available on the platform during the month of February. Selected by artist, curator and BAF voting committee member Darryl Westly, the assortment of artwork from 10 BAF grant recipients highlights artists such as Lauryn Levette, Kendall Bessent, Mark Wilson and Ike Slimster, with a portion of the proceeds to benefit BAF.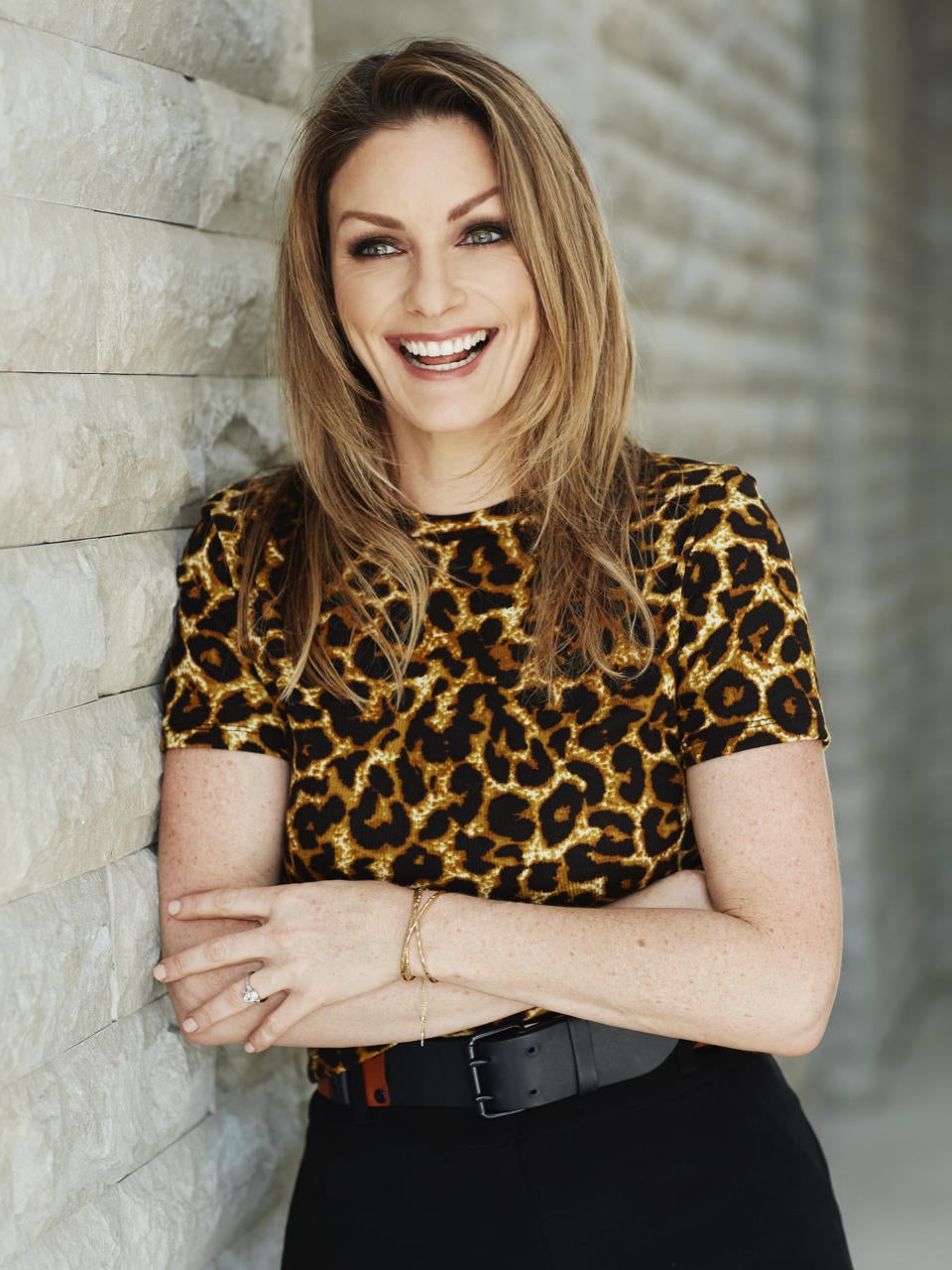 Courtesy of Universal Furniture
Universal Furniture has partnered with Los Angeles–based interior designer and real estate developer Erinn Valencich of Erinn V. Design Group to debut a collection of furnishings at High Point Market in April. The collection, called Erinn V x Universal, will include furnishings in both casegoods and upholstery, with pieces fit for the living room, dining room, bedroom and home office.
Kathy Ireland Worldwide entered into a collaboration with Homeworks Asia to bring a collection of home products designed by Kathy Ireland into the U.K. and European markets. The new range of housewares will span bedding, home furnishings, accessories and furniture, and will launch this month at the Spring Fair in Birmingham, England.
Entrepreneur, author and lifestyle brand creator Robin Wilson announced the launch of her own luxury hypoallergenic textile brand. Called Clean Design Home x Martex, the curated retail collection focuses on wellness and sustainable style in the home, with a full line of sheets, comforters and bath towels designed to reduce allergens and asthma triggers.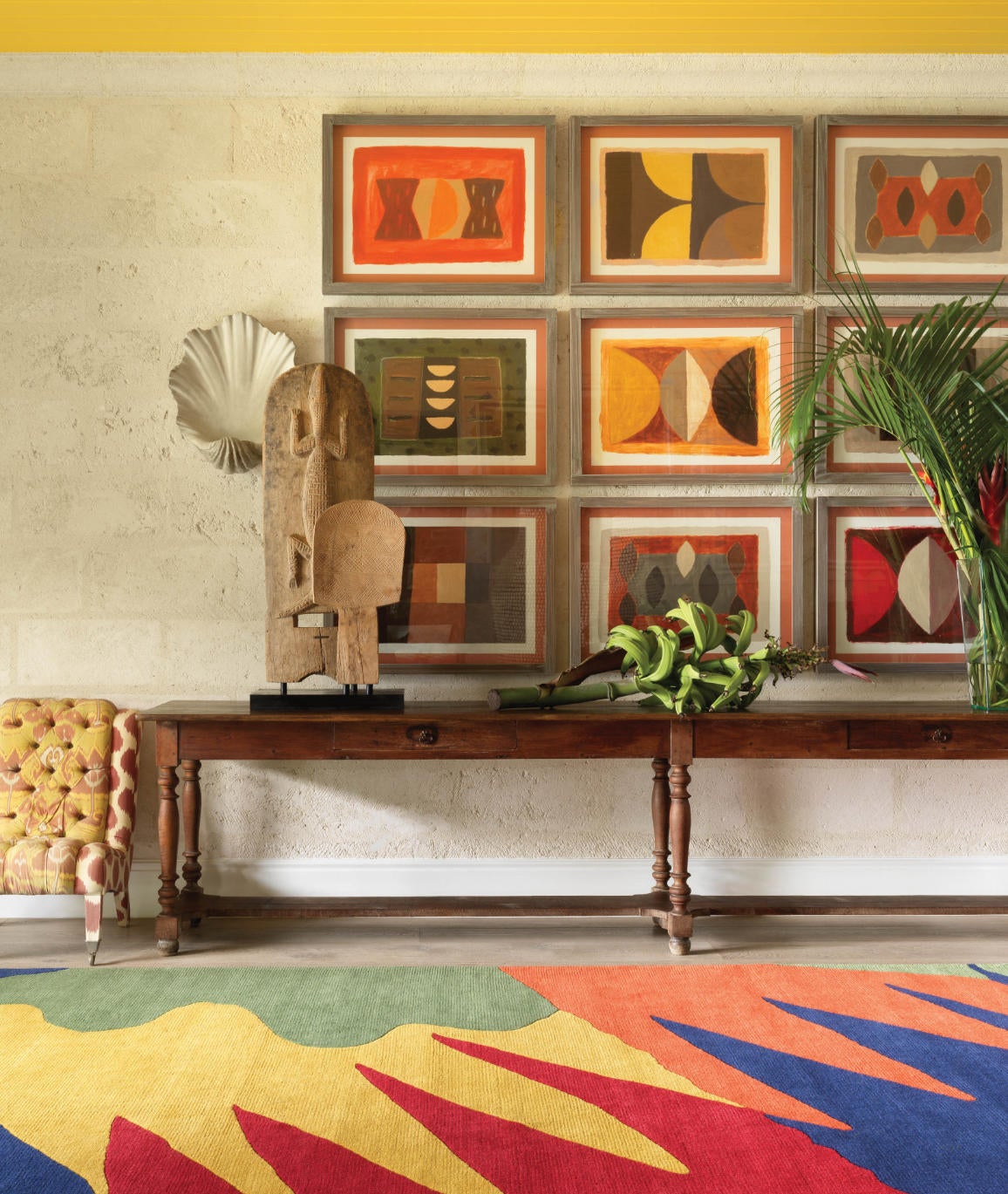 Courtesy of Annie Selke and Kit Kemp
Annie Selke, founder and chief vision officer of The Annie Selke Companies, and Kit Kemp, founder and creative director of Firmdale Hotels and Kit Kemp Design Studio, have teamed up to create a lifestyle collection inspired by Kemp's favorite locales: New York, London and Barbados. The resulting product line features more than 50 different styles of rugs, pillows, bedding and rug ottomans imbued with bold, vibrant colors, floral patterns and geometric shapes.
Together with Detroit-based design brand Shinola, Serta unveiled a new 313 Mattress Collection. The line features a 10-inch memory foam mattress incorporating Shinola's trademark lightning bolt and brand stripe—the same motif found across the brand's watch bands and leather bags.
Design duo and husband-and-husband team Clay McLaurin and Todd Piercy have combined their weaving expertise for the launch of textile brand McLaurin & Piercy. Kicking off with nearly 100 SKUs of fabrics and yarn produced at the pair's newly acquired Los Angeles mill, the collection is sourced from American wool, linen and cotton, and will include favorite prints and wallcoverings from Clay McLaurin Studio alongside the line of new woven textiles.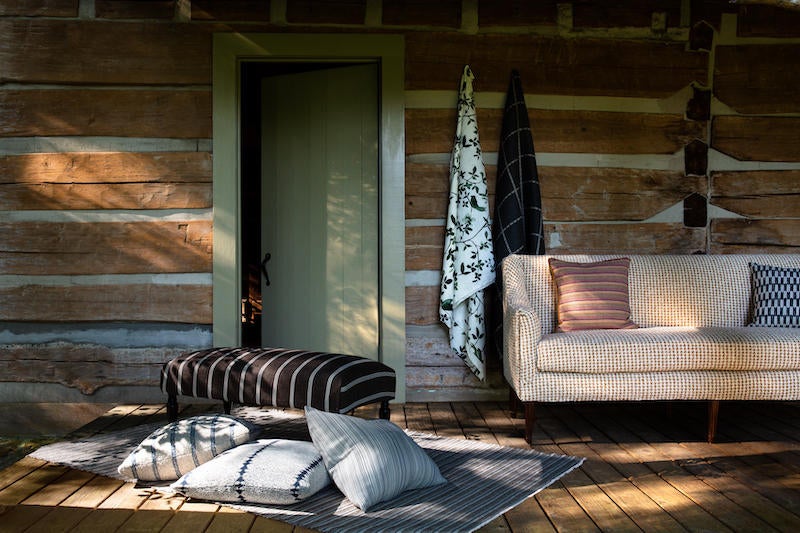 Courtesy of McLaurin & Piercy
Recommended Reading
Though just three percent of professional designers today identify as Black, the most recent U.S. Census produced a 13 percent population estimate for African Americans—as Forest Young, senior director of global brand design for Rivian, writes on the discrepancy: "We observe a broken mirror." For Fast Company, Young lays out a pathway for a more equitable industry, a journey that begins with affordable and culturally supportive design education and concludes with a workforce focused on introducing new talent into the field.
Anytime you've watched a friend or family member walk down the aisle, odds are decent that you've done it from the comfort of a Chiavari chair. Named after the small Italian village where it originated, the seat's bamboo-like frame and classic structure became a fixture at weddings and special events over the years. For House Beautiful, Kristin Tablang dives into the history of the iconic piece, from its place at Queen Victoria's palace to the wedding of John F. and Jackie Kennedy.
Cue the Applause
The National Kitchen & Bath Association has announced the 2022 Kitchen & Bath Design Competition winners, recognizing design professionals and projects for their excellence in creating beautiful and functional kitchen and bath spaces. This year's best overall kitchen award went to Jonas Carnemark, owner and founder of Konst Kitchen Interior Design, while best overall bath went to Gina D'Amore Bauerle, a partner and interior designer at D'Amore Interiors. For the full list of winners, click here.
Homepage image: A flatlay inspired by Erinn Valencich's upcoming collection with Universal Furniture. | Courtesy of Universal Furniture