The New Zealand-born designer's exclusive collection of three cocktail tables include the Solaris; the Luna Ivory; and the Eclipse Black, rendered in manmade Corian.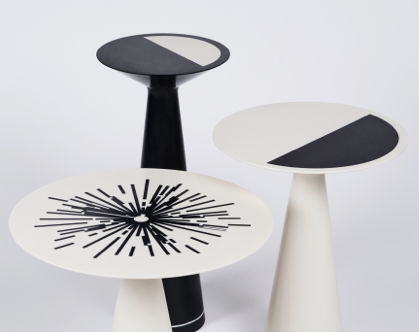 "We were thrilled when Benoist F. Drut, Gallery Principal, of Maison Gerard came to us and suggested we design unique tables that could then be introduced in the marketplace," explains Nunnerley. "An elegant and durable concept began to take form and we set about designing the three tables using man-made material in a completely fresh and innovative way."
Drut says, "Sandra has masterfully elevated Corian, a man-made material, redefining it to be a noble choice for the design of these stylish cocktail tables. What I love about the tables is that they are the perfect weight for flexibility and usefulness- light enough for maneuvering and heavy enough for stability. They can be used for entertaining- as a surface to place a cocktail on as well as the ideal height for a small plate. With Sandra's ingenuity and use of the latest technology for the inlay, the potential for Corian is limitless."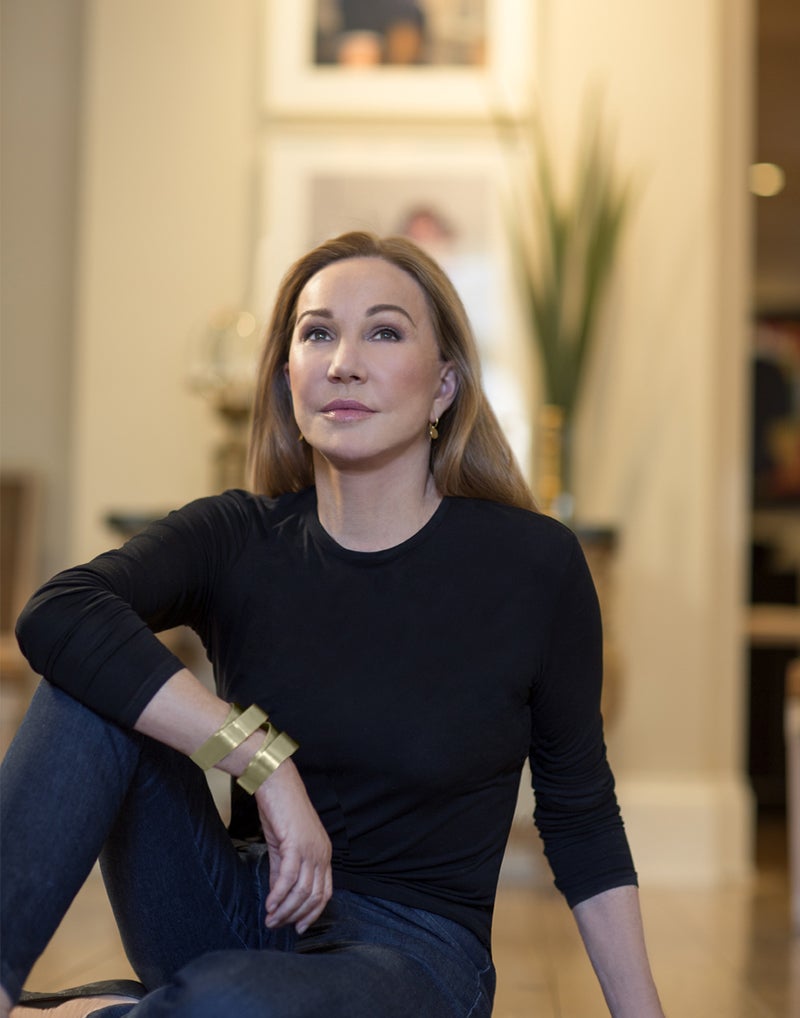 "These three intricately designed cocktail tables can be placed separately or grouped together, creating a sculptural element within an interior," continues Drut.
"We envision these tables becoming essential accent pieces within Maison Gerard, complimenting the Gallery's beautiful curated pieces—whether Art Deco or midcentury modern, contemporary or antique—adding a glamorous touch to any conversation area."
Maison Gerard is located across two storefronts on 10th Street in New York, with the space at 43 East 10th Street exhibiting contemporary design, and the space at 53 East 10th Street, exhibiting the work of emerging artists and Art Deco icons.