The second edition of Salone del Mobile.Milano Shanghai, which will be held November 23 to 25, will unfold largely in response to high demand from Chinese attendees of the Italian design fair. During last year's Shanghai show, the Salone organizer says, there was "great enthusiasm and interest" for the "Made in Italy" collective, a 56-member group of Italian furniture brands.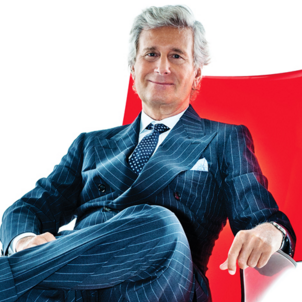 This year, 100-plus Italian brands will show their work; among the confirmed participants: Kartell, Diesel Living with Foscarini, Angelo Cappellini, Poltrona Frau, Roberto Cavalli Home Interiors and others.
"China represents a major development area for the Salone del Mobile," says Claudio Luti, president of the Salone del Mobile. "Every year, many Chinese operators visit the show in Milan, but having a presence in Shanghai unquestionably offers new possibilities of partnership and business development between Italian companies and the Chinese market."
The show will target top Chinese architects, interior designers, importers, dealers, developers and professionals in the design industry. It will feature Master Classes, a three-day educational program; as well as SaloneSatellite, a program celebrating designers under age 35.
"We believe it can be a real opportunity for the selected top Italian companies to meet Chinese architects, designers and industry operators," says Luti. "We developed a rich program which features also the presence of Italian renowned designers who, together with the brands participating in the show, can introduce the charm, history and value of the Italian products to the visitors and make them experiencing the wonderful world of Made in Italy. The goal of the Shanghai show is to bring to China part of the emotions and innovations that represent the essence of Salone del Mobile.Milano."