The Robert Allen Duralee Group has filed for Chapter 11 bankruptcy. In a letter to employees obtained by Business of Home, CEO Lee Silberman informed staff that the move, enacted earlier this week, will hopefully clear the way for a takeover: "We believe this court-supervised process is the best way to solidify and enhance our financial position. Filing for Chapter 11 provides us with an opportunity to reorganize and look for a company to purchase us so that we have a more stable future." To that end, Silberman wrote that RAD Group had hired an investment banking firm to assist in the process, and is currently "aggressively pursuing multiple prospects."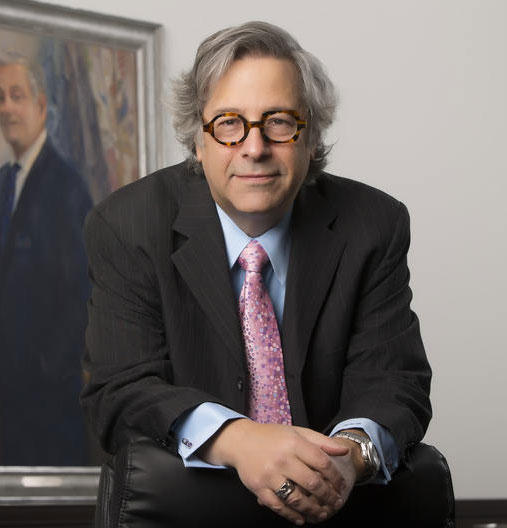 The news comes on the heels of multiple rounds of layoffs, and rumors of pay cuts and lack of payment to vendors. Robert Allen Duralee's Decorative Center Houston showroom doors had allegedly been padlocked due to failure to pay rent.
Unfortunately, the news may be getting worse. "It is possible that we may not be able to find such a buyer or close on such a transaction in a timely fashion, which could result in the liquidation of the company," Silberman writes. "In the event that we are unable to close on a sale in a timely fashion, The RAD Group may be permanently closing all of its facilities at that time."
According to the letter, the company has requested a hearing on the proposed sale the week of April 22. By that time, Silverman writes, "we should know the results of our sales efforts."
The company's Chapter 11 filings offer telling insights into the company's financial struggles. Following the March 2017 merger, the filing states that RAD Group trimmed annual costs by $10 to 12 million by November 2018, but that the company still struggled to implement other cost-cutting measures, including the consolidation of duplicate showrooms within design centers. The company claims that a 14 percent decline in sales for each of the two years since the merger can be traced to the costs of staffing and rent; the software and hardware integration issues that slowed the merger process and disrupted sales; and a soft market overall.
Starting in December 2018, the company implemented more aggressive cost-cutting measures, including shuttering redundant showrooms and layoffs previously reported by BOH, which are projected to save an additional $20 million. The company, which employed 725 people when Robert Allen and Duralee merged in March 2017, now has 410 employees.

"In the event that we are unable to close on a sale in a timely fashion, The RAD Group may be permanently closing all of its facilities at that time."
The filing includes a list of more than 6,000 unsecured creditors. Topping the list are Valdese Weavers ($2.58 million) and two Chinese companies, Sumec Textile Company and Triplex Shanghai Enterprises, which are owed $1.68 million and just under $1 million, respectively. As Furniture Today reported, the top 30 unsecured creditors are owed a combined $12.8 million.
In January 2019, RAD Group retained Timothy Boates, the president of RAS Management Advisors, as its chief restructuring officer to lead the cost-saving efforts and bankruptcy proceedings. Boates declined to comment for this story.
Per the filing, RAD Group is "continuing to explore modifications to their business model, including closing duplicative showrooms, downsizing and scaling back operations, and eliminating unduly burdensome contacts and expired leases … [but] have determined that they cannot effectuate such modifications to their business model on their own given the precipitous drop in revenue, their current cash crisis and large legacy obligations. These and other challenges caused [RAD Group] to seek protection under Chapter 11."
In an overview of the business, RAD Group stated that it produces more than 30,000 SKUs of fabric, trim, decorative hardware and furniture, including more than 5,000 fabrics and 1,000 wallcoverings, which are produced in more than 100 mills around the globe. RAD Group also represents five other furnishings companies: Paris Texas Hardware, The Finial Company, Clarke & Clarke, Thibaut, and Byron & Byron.
Each company has a different relationship with RAD Group. Thibaut, which is currently represented in eight Robert Allen or Duralee showrooms, reports that it has weathered the group's bankruptcy filing with minimal disruption—in large part because its clients all have direct accounts with the company.

"We've had a really great partnership with these showrooms for over five years," says Stacy Senior Allan, Thibaut's marketing director. "We were able to show the full lifestyle nature of our brand with a display of wallpaper, fabric and furniture in each showroom." The partnership provided Thibaut with a valuable opportunity to get in front of its clients. "Customers can always call us directly, but a showroom provides visibility, immediate sampling, and service," she says. Though the company had already planned to leave one market, Senior says they hope to remain in the other seven showrooms. She also notes that in several markets she's visited in recent weeks, the duplicative Robert Allen and Duralee showrooms have merged—and that the newly combined showrooms are open and operational.

"Thibault is not financially linked to RADG," adds Thibaut CEO Bob Senior. "We have new collections launching each month and we are fully stocked with inventory."
A spokesperson for RAD Group declined to comment for this story.

Updated: March 14, 2019
This story has been updated to include details of Thibaut's partnership with RAD Group.
Updated: February 13, 2019
This story has been updated to cover details from RAD Group's Chapter 11 filing, including the company's cost-cutting initiatives since March 2017, and information about its employees and unsecured creditors and the scope of its product line.