This month, Business of Home editors take a look at three design books that caught their eye: California-based designer Madeline Stuart's first monograph, a sleek collection of contemporary courtyards by Charmaine Chan, and a worldly read by Lisa Fine.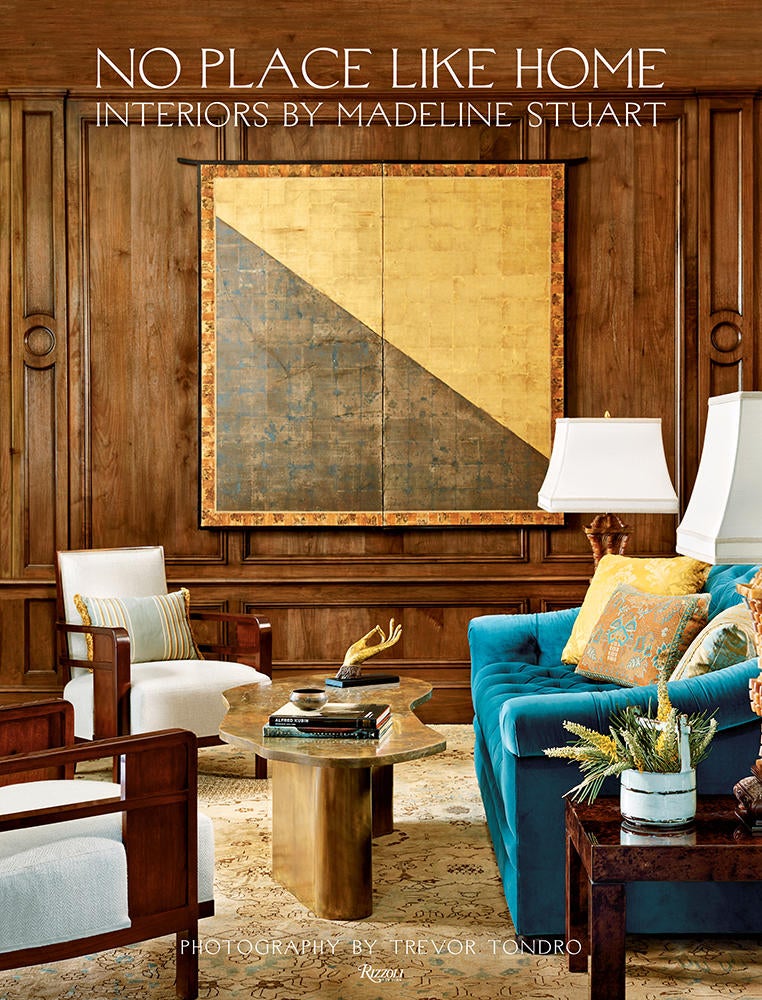 NO PLACE LIKE HOME: INTERIORS BY MADELINE STUART, BY MADELINE STUART
That Stuart's first monograph has only just hit the shelves reflects the designer's years of hesitation—and a deep-seated belief that such a privilege could only be earned after decades committed to design. That same humility and respect is reflected in the unrelenting commitment to artistry, craft and history on display in her work. She writes about her proclivity for interiors that "feel authentic and appear somewhat undecorated," (perhaps unwittingly) carving out an unpretentious, old-meets-new style that sets her oeuvre apart.
Choice quote: "For all the study, experience and exposure, I must admit that my real education has come from working with—and for—my clients. The best ones encourage and support my creativity. They provide me with the opportunity to express new ideas and grant me permission to explore myriad solutions. I've learned to consider opposing notions graciously and am now capable of allowing my initial design concept to go in a completely different direction" (pages 14–15).
The showstopper: "By the Sea" is a renovated La Jolla home that embodies Stuart's ability to preserve the integrity of the house while also taking the necessary liberties to bring a fresh and relevant eye to a seaside home. Her take on the Spanish revival style incorporates elements of the often-ignored Moorish influences of Spain's history, with authentic Iberian details down to the Spanish Prado carpet in the living room (pages 16–31).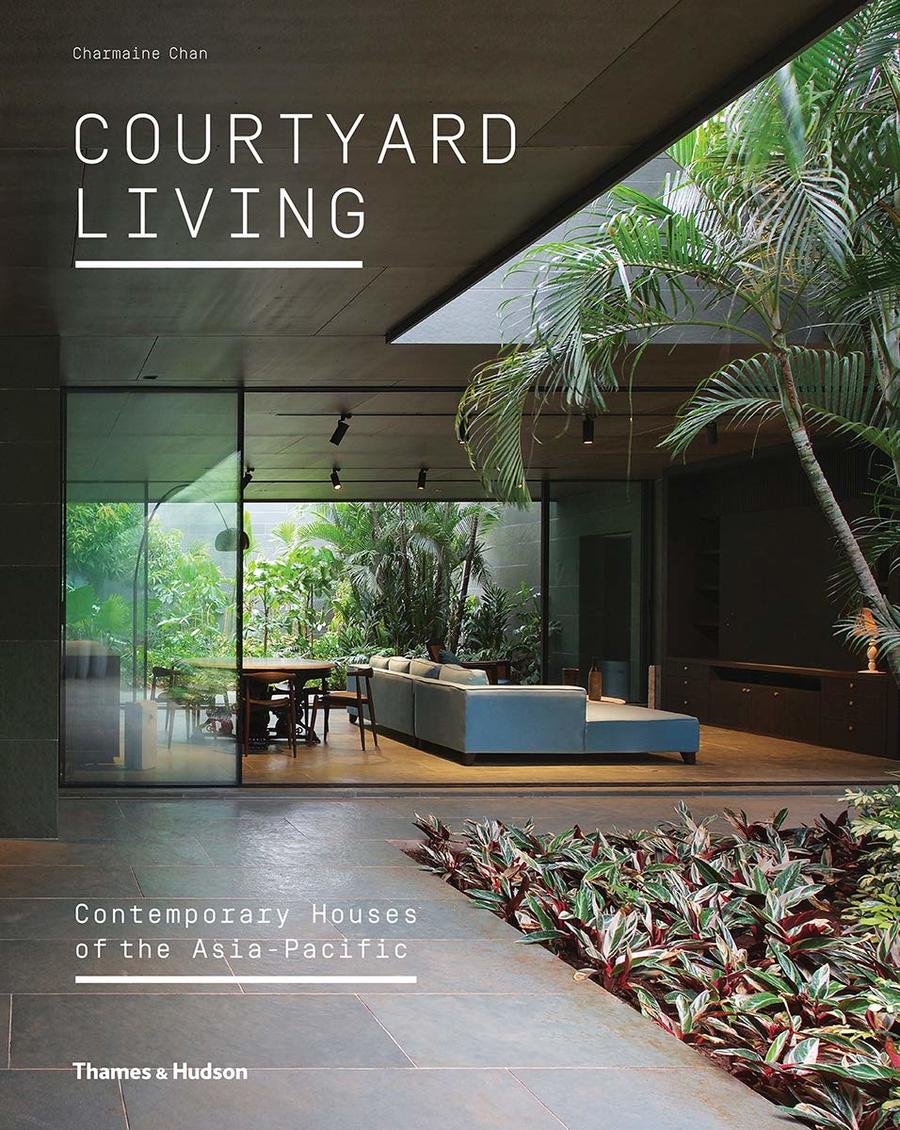 © Thames & Hudson Ltd, London
COURTYARD LIVING: CONTEMPORARY HOUSES OF THE ASIA-PACIFIC, BY CHARMAINE CHAN
Chan's collection of courtyard houses challenges the notion of home as something one finds only indoors. With a singular focus, she explores only courtyards of the 2010s, from Jakarta to Manila, Brisbane to Singapore—a medley of surprising oases allow the balmy Asia-Pacific climate to become an element of the continent's hallmark aesthetic. Harmony is achieved in spite of, and perhaps because of, the many contrasts—including the way courtyards create a space that at once is enclosed and opens the house to the outdoors. Chan's book weaves together 25 houses of all sizes that share this porous attribute, shedding an ultra-contemporary light on a timeless architectural feature.
Choice quote: "Imagine rooms linking hands across courtyards and then think of the see-through rewards those voids might confer. … While courtyard houses often close themselves to the outside world and shift the focus wholly inwards, those with enviable vistas can take advantage of view corridors, which in a standard building might be difficult to achieve" (page 107).
The showstopper: The Riparian House (2015) is a pocket-sized (we're talking 1,830 square feet) subterranean home in Karjat, India. The courtyard was originally conceived by the architect to provide ample light—but as this layered waterfront property transitions from its namesake river into the interiors, the outdoor space at its center serves as an additional reminder of its exteriority (pages 180–189).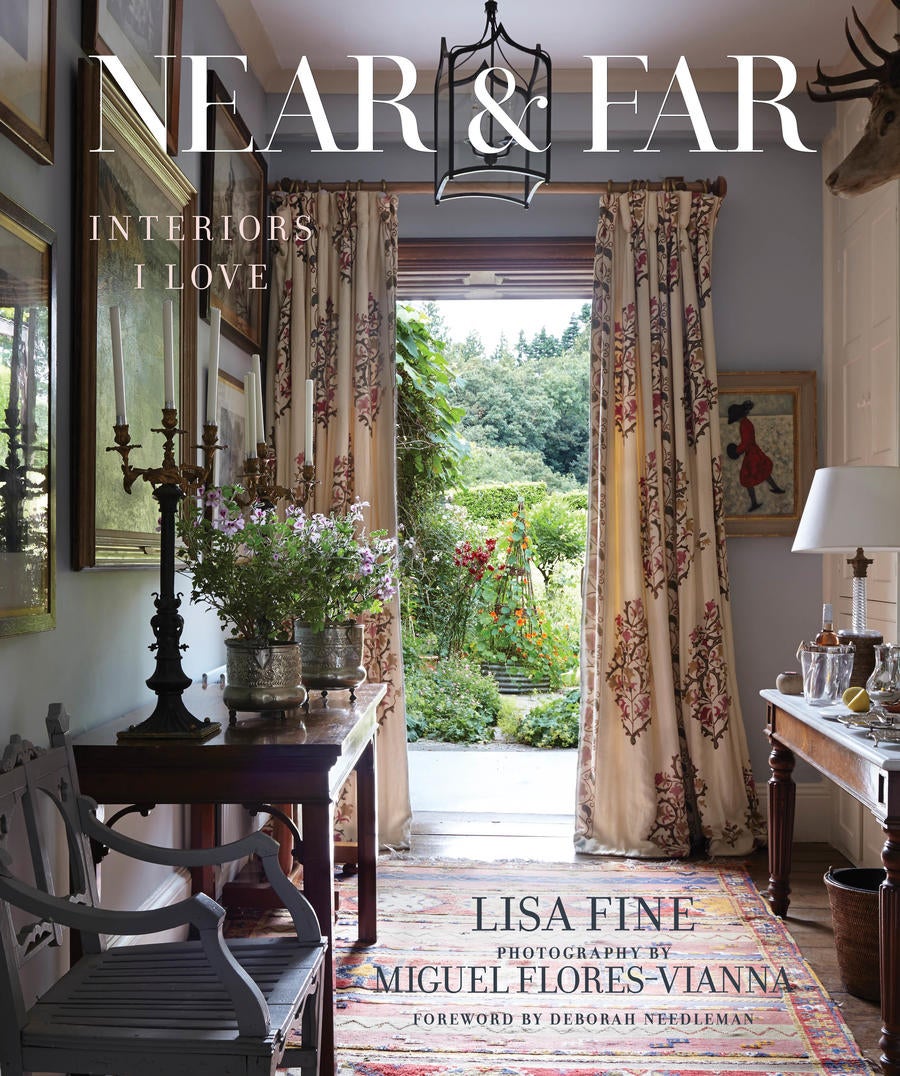 NEAR & FAR: INTERIORS I LOVE, BY LISA FINE
Fine's interiors whisk readers away to the faraway places that inspire her globally minded design. In her impressive first monograph, the designer showcases spaces that effortlessly balance the comforts of home with the intrigue of travel, as well as the people she has met along the way. Mixing her own work with that of friends and creatives she admires, Fine's keen eye curates a tome of teeming, vibrant interiors—a bohemian atmosphere in an 18th-century London home, a floral-covered country house in Wales, a distinctly Southern apartment for her mother in Dallas—reflecting the ethos of a true world traveler.
Choice quote: "I've realized that the strongest legacy from my childhood was a sense of how to live in a house. Although my parents never fussed over paint colors and fabric swatches, or pored over auction catalogues, they instilled in me an appreciation for beauty that was never contrived, and they valued comfort over pretension" (pages 11–12).
The showstopper: Following 10 years spent between Paris and New York, Fine decided to root herself in New York City. After bidding adieu to the soaring grace of her Paris flat, she faced the admittedly less-inspiring proportions of her Third Avenue apartment. Naturally, Fine took matters into her own hands, filling her home with curios and warm tones that nod to her sharp sense of culture and place (pages 122–135).