This month, Business of Home editors take a look at three design books that caught their eye: a moody and modern tome from Fiona Barratt-Campbell; an exploration of the art-heavy interiors of Grade New York; and a funky, fun look at the creative mind of Luke Edward Hall.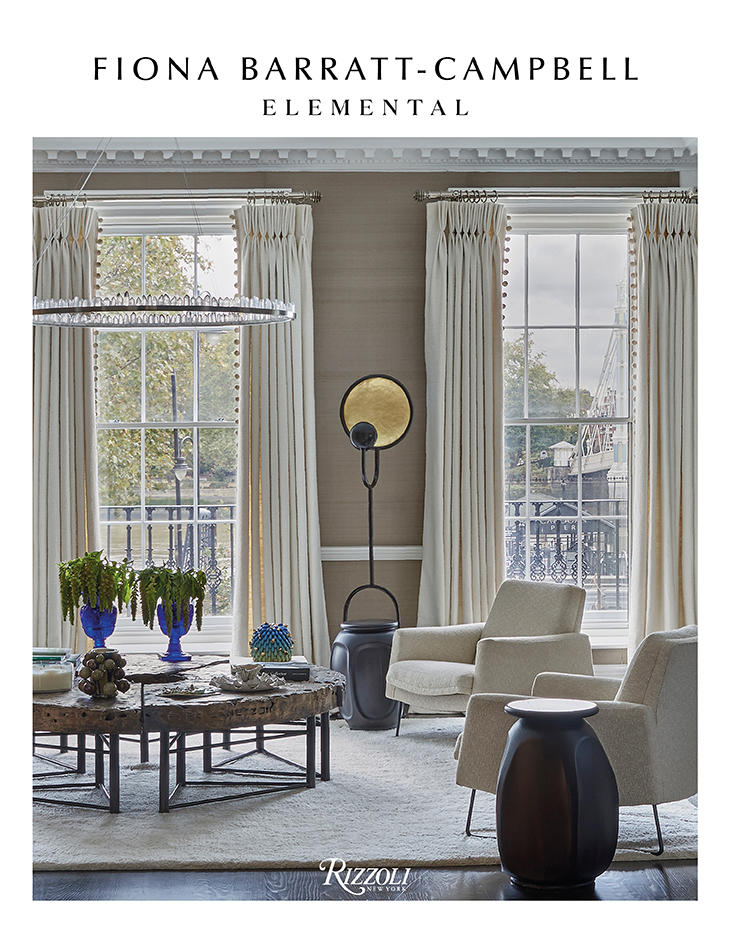 © Fiona Barratt-Campbell, Rizzoli New York, 2019
ELEMENTAL, BY FIONA BARRATT-CAMPBELL
In the first book from the noted British designer, she highlights her fascination with natural finishes and a passion for unique textures—from solid cast bronze and sandblasted wood to Brazilian fish skin. While her designs are largely sleek and modern, they're interspersed with antiques, like the Georgian marble fireplace in the designer's London townhouse, set among a glamorous array of metal finishes. Showcasing residences from Somerset to Moscow, Barratt-Campbell's global sensibility shines through.
Choice quote: "What is so wonderful about furniture is how you can give it new life when you move or relocate it to a different room within your home and place it alongside different colors and pieces. There are several pieces of furniture and lighting in our home that have moved numerous times until I feel the evolutionary process of curate design has been completed" (page 14).
The showstopper: A historic townhouse in Somerset which, in Barratt-Campbell's hands has been rendered astonishingly modern, sleek and moody. The master bathroom, swathed in swirling black-and-white marble and inky wood paneled walls, commands attention. You'd never know this contemporary was set in a home that's older than the United States (pages 134–139).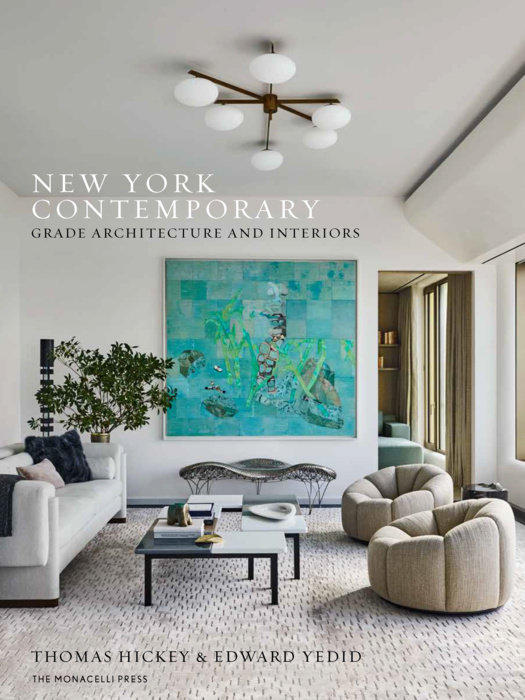 Courtesy of The Monacelli Press
NEW YORK CONTEMPORARY, BY THOMAS HICKEY & EDWARD YEDID
The art-forward work of the duo behind Grade New York, led by principals Hickey and Yedid, presents a uniquely unified version of New York City, where a Chelsea townhouse and an Upper East Side duplex can be equally edgy and contemporary. Their sleek, minimal spaces show that even the boxiest of new-build apartments can be elegant and artistic.
The showstopper: A superscraper in Tribeca might not seem like the most architecturally interesting space or the finest backdrop for artistic interiors, but in the hands of Hickey and Yedid, this glass box of an apartment becomes something fascinating. The pair embraced the space's concrete interior columns and angular floor plan to create a home that manages to work in tandem with the city views that surround it and still have a palpable personality (pages 158–187).
Choice quote: "Trust is design's great intangible. Once it is implicit, the project has the best possible chance of ending up beyond the client's wildest dreams. It also ensures that the process is a joy every step of the way" (page 12).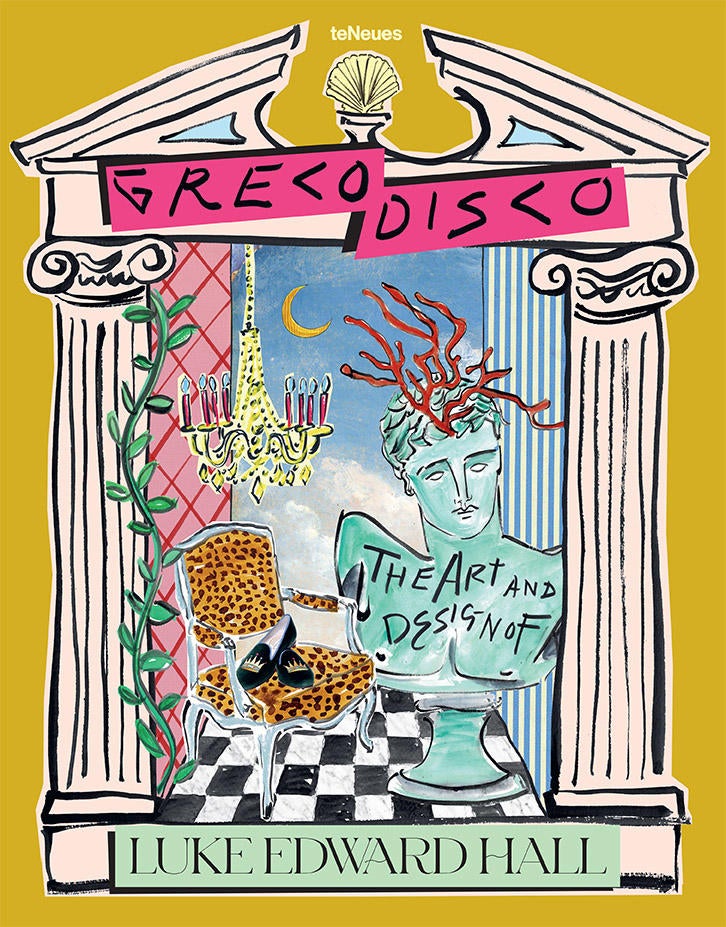 GRECO DISCO, BY LUKE EDWARD HALL
The whimsical new book from artist and designer Luke Edward Hall feels like looking through the drawers of a friend's desk—finding photos from their travels, favorite quotes scribbled down on pieces of paper and drawings that are just carefree enough to seem effortless. Hall is an all-around creative, having collaborated on fabrics and ceramics, shown art in London and Stockholm and tackled a handful of interior design projects. The book's title refers to Hall's unique creative sensibility, which he says is steeped in a love of Greco-Roman history and mythology intermingled with his passion for vibrant colors. It's an eclectic and fun exploration of a fascinating voice in the design field.
The showstopper: The book is full of collages from Hall's travels, but none is more evocative than the one from a trip to Hydra, Greece. Photos of dinner plates dotted with the remains of a well-enjoyed meal brush up against captivating architectural details and glimpses of the sea. There's a romance and sincerity to the collage that evokes a sense of looking through a scrapbook (pages 52–53).
Choice quote: "I often think of my work, and my sketches, in particular, as having a lot to do with telling stories. Some of the characters that I draw are based on real people, but mostly they're imagined—inspired in part by a character in a novel I've just read, perhaps, or a figure from the past. Everywhere I go I take a sketchbook or loose bits of paper with me, a tin of watercolours, and a pencil case stuffed with an assortment of pencils and crayons—fat ones, thin ones, favourite ones, and broken ones" (page 25).
Check out last month's Required Reading: Matthew Quinn, Cathy Kincaid and Carl Dellatore.
Homepage photo: Courtesy of Fiona Barratt-Campbell, Rizzoli New York, 2019; photo: Ray Main