Back in 2016, Justin Goldman's young family had just moved to a Philadelphia suburb, into a house that ticked most of the boxes: great neighborhood, good school district, close to the office. But the house itself needed work. "We fell into the same trap that a lot of homeowners fall into—you watch HGTV and you get duped into thinking that renovating is cheap, easy and fast," Goldman tells Business of Home. "We had contractors coming out [with] estimates that were more than two times what we'd budgeted, saved for and planned." So he went to his bank and asked about his home equity loan options, only to find he hadn't built up enough equity to cover the renovations. That's where he saw a business opportunity.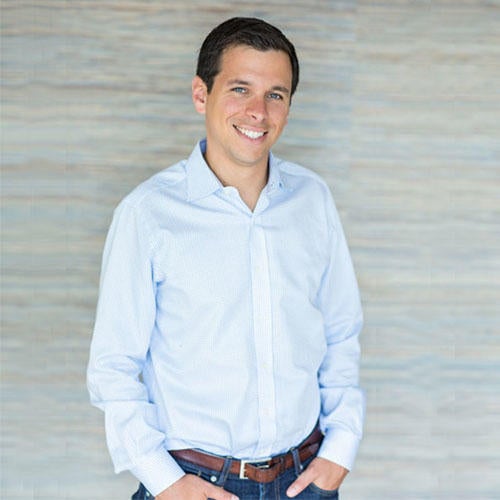 For designers and contractors, clients experiencing sticker shock is nothing new. For many, projects are either reduced in scope or forfeited altogether for lack of strong financing options. "For every other major purchase that people make in their lives, there's a financing product," says Goldman. "You buy a house, you get a mortgage. You buy a car, you get a car loan. When it comes to renovating, the only options that people really use are cash-out refinancing and home equity loans, and neither is actually built for renovations." A look at the landscape quickly showed Goldman that, while lenders were willing and able to provide these loans, the supporting infrastructure didn't exist.
In 2018, he launched RenoFi as a lending platform that would fill that role, and by June of last year, the company had raised more than $7 million in venture capital funding, led by Canaan Partners and First Round Capital. Here's how it works: RenoFi matches homeowners with credit-union lending partners, but it also underwrites the risk of the renovation, with loans based on a home's future value. "If someone is going to use this money to improve a home, why can't [lenders] look at what the house is going to be worth after the renovation?" says Goldman. "People should be able to borrow equity based on the future value, not the current value of a home."
The process is fairly simple. Clients use RenoFi's proprietary loan calculator to get a sense of their maximum borrowing power, potential rates and an estimate for the loan's monthly payments. Then, the potential borrower goes through the platform's prequalifying tool to determine eligibility, providing the contractor's information, a detailed cost estimate for the project, and the contractor's plans and drawings for the project. With that information, RenoFi assigns a dedicated adviser, who makes an introduction to one of the platform's lending partners.
"[As part of] our due diligence, we look at the contractor, making sure they're licensed and insured, and we also review the contract between the homeowner and the contractor [to] make sure that everything's on the up-and-up," says Goldman. "We make sure that the scope and the budget match and that it's set up for success, so that the lender has the confidence to make these types of loans available to their members."
Home renovations have seen a dramatic uptick during the pandemic, setting up RenoFi for a surge of interest in financing options—in Q4 of 2020, the platform's lending partners granted 650 percent more loans to homeowners than in the year prior. "As we head toward spring, many homeowners will be thinking about renovating but might be unsure how they are going to finance it," he says. "We're here to boost homeowners' borrowing power."
Many of RenoFi's employees are former contractors and other renovation industry veterans, bringing their expertise in the process to homeowners. Over the past three years, the company has developed relationships with regional credit unions in 49 states, and plans to continue to expand its institutional relationships to support clients no matter where they are. "We realized homeowners needed financial products specifically for renovations, so we filled that gap," he says.
Homepage image: © Sergey Nivens | Adobe Stock