For many people, the Williams-Sonoma brand is a longtime favorite, but chances are, not too many have thought about the origin of its name. The company's email campaign last week highlighting its founder, Chuck Williams, is out to change that—a wonderful remembrance of the man who not only created one of the home furnishings industry's most iconic brands, but also changed the kitchen and cooking products business in a way that perhaps no other single person ever has.
Not bad for an unassuming Northern Californian with an interest in exotic cooking gear. Chuck Williams (I'm not sure anybody ever called him Charles) made his first trip to Europe in 1953. Throughout his three-month visit, he marveled at the cooking equipment he saw French, German and Swedish chefs using. He continued to travel and search out new culinary products; three years later, he bought a hardware store in downtown Sonoma, California, which he converted into a French cookware store. Its name was obvious: Williams-Sonoma.
Two years later, Williams decided that in order to grow his business, he needed to relocate to San Francisco. He moved his store to a location just off Union Square in 1958, and the modern business was born—one that has gone on to become one of the most iconic (and successful) retailing entities in the entire home furnishings industry.
He sold the business in 1978 to a businessman named Howard Lester, who brought a certain discipline to the company, but Williams remained the heart and soul of Williams-Sonoma. The list of product discoveries he popularized in the American retail marketplace reads like a chef's-kitchen checklist: the brands Cuisinart, Le Creuset, All-Clad, and KitchenAid (he was instrumental in convincing the company, once restaurant-grade only, to offer its mixer in a variety of colors), as well as mandolines, waffle makers, silicone spatulas, the Bundt pan, and even pop-up sponges. All of these products are called out in the recent promotion from the retailer.
Chuck Williams died in 2015 at age 100, but he kept active almost to the end. In a short tribute film Williams-Sonoma made a few years back, company leadership talked about how, when it opened a new San Francisco location, Williams told them he just wanted to be the store manager. "He was a shopkeeper at heart," said one executive.
When I first began reporting on the housewares business, I struck up a conversation with a quiet man who was standing by himself at a social event. We had a lovely chat, and when it was over, I introduced myself. That's when he said, "I'm Chuck Williams." Of course, I could have felt foolish not knowing who he was, but there was none of that coming from him. Dignified, modest and unassuming, he carried no obvious trace of the incredible role he played in the development of the American kitchen and gourmet industry.
He was just a shopkeeper from the hills of Northern California.
____________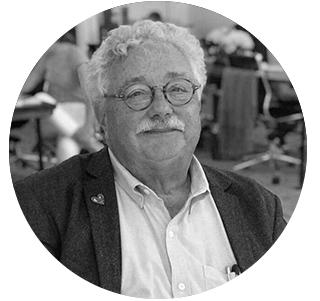 Warren Shoulberg is the former editor in chief for several leading B2B publications. He has been a guest lecturer at the Columbia University Graduate School of Business; received honors from the International Furnishings and Design Association and the Fashion Institute of Technology; and been cited by The Wall Street Journal, The New York Times, The Washington Post, CNN and other media as a leading industry expert. His Retail Watch columns offer deep industry insights on major markets and product categories.
Homepage photo: The original Williams-Sonoma store in Sonoma, California | Courtesy of Williams-Sonoma