The interior design industry is as much about logistics as it is about creativity. On a daily basis, a designer is managing clients, construction crews, contractors, and shipments of furniture, fabric, flooring, wallpaper, decor—often for upwards of a dozen projects at a time—so if even one piece of the puzzle can be streamlined, it makes a designer's job that much simpler. And one digital disruptor aims to do just that for a key part of every project: painting.
Paintzen was founded in 2013 as a consumer-facing, on-demand booking tool to help homeowners and renters easily find qualified professionals to paint their interiors. Since then, the service has expanded to become a go-to resource for consumers and designers, operating in 11 major markets across the United States, and the company just launched a new trade program that gives designers 10 percent back on every project booked through Paintzen.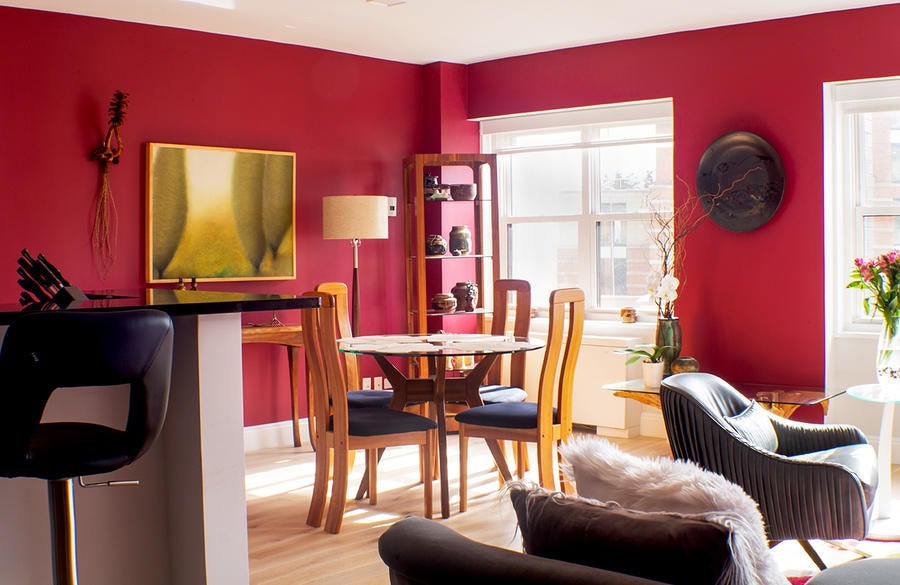 If you're thinking, "I have my go-to crews, this isn't something I need," consider this: With Paintzen, you'll have a dedicated project manager that handles the entire job, from ordering materials and scheduling with the client to coordinating crews and troubleshooting problems.
"We take all of the heavy lifting off of a designer's plate," says Meghan Stewart, Paintzen's in-house color expert and senior director of B2C sales. While there are plenty of matchmaking services out there, Paintzen sets itself apart by managing the entire process for its clients.
"Aggregator networks just give leads to the contractors," says Stewart. "You're left sifting through numerous estimates and comparing quotes. And if something goes wrong, the aggregator is not going to help you."
Paintzen, on the other hand, curates the entire process and ensures that clients are paired with a contractor that has five years relevant work experience. (All its contractors also have insurance and have passed a background check.)
Here's how it works: You input your basic project details into the online platform—location, type of job (interior, exterior, wallpaper, cabinets), time frame and building type—and the details about which rooms you're painting. You can make a note of what surfaces will be painted (ceilings, trim, doors, etc.), number of doors and windows, and the condition of the surfaces, as well as the general size of the room (no need for exact dimensions).
You can purchase PPG Paints directly through Paintzen, or they'll tell you how much you'll need to buy if you're using another brand. (Although Paintzen was purchased by PPG in 2018, the service will paint with whatever product the client prefers.) You're given an instant quote, and a Paintzen rep follows up within hours to finalize your order.
"The process is so convenient," says New York–based designer Rhobin DelaCruz, who uses Paintzen for his clients' interior paint jobs. "Their team handles all things paint, and it makes my job so much easier that I don't have to worry about finding quality painters and overseeing the work myself." Designers can also bypass the online form entirely and send floorplans and photos directly to a Paintzen representative.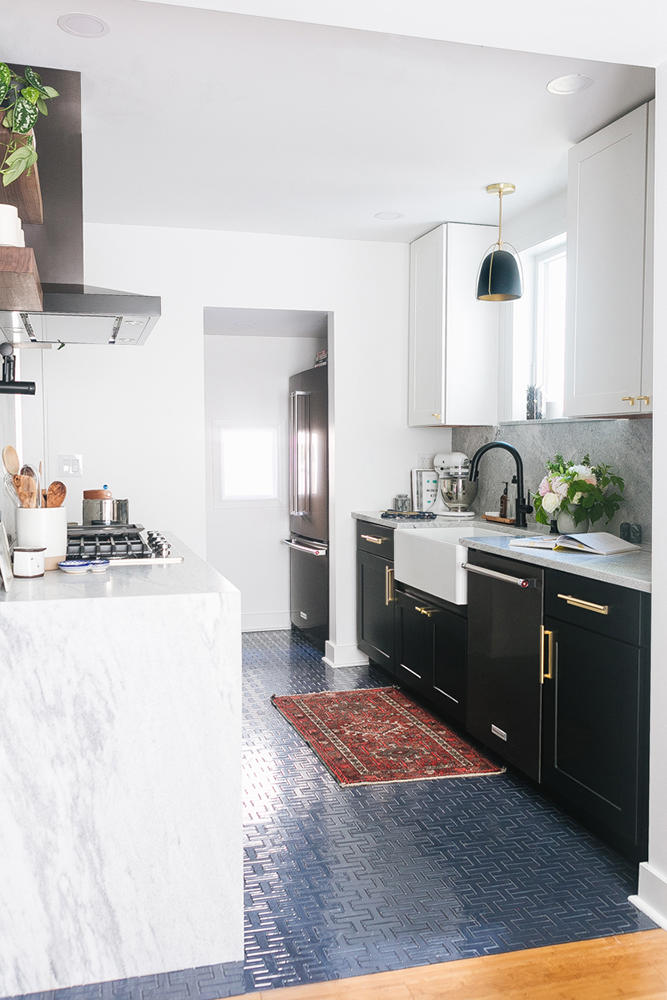 Courtesy of Joanna Hawley, JoJoTastic
Stewart stresses the importance of same-day quotes for designers. "You don't have to worry about scheduling a time with the contractor to do a walkthrough and have them turn around a quote in four to five days," she says. "We know how important budgeting is for designers and their clients. You don't have to wait for a quote. We give you that hard number, and it's unchanging."
The brand has contractors who specialize in cabinetry and wallpaper in addition to interior and exterior painting—as well as artisans who specialize in faux finishes and decorative painting—and matches you with a crew whose expertise matches your job parameters. Find someone you like? You can request that same crew for future jobs.
Jobs can also be booked with as little as 72 hours lead time, a major selling point for Brooklyn-based designer Louisa Roeder. "Paintzen has been the perfect partner when I need a job done fast and when I need it done right," says Roeder. "Their team is so accessible, and I always feel like my clients' satisfaction is a true priority for them. They are responsive and responsible."
Paintzen understands that it's the designer's reputation on the line with every project and that they need contractors they can trust. "We're the ones [who are] accountable, and we're the ones who are going to make it right," says Stewart. In practice, that means that Paintzen will send the crew back to fix any issues within seven days, at no extra cost, if a designer isn't happy at the end of a job. "Budgeting and timing are important," she says, "but at the end of the day, it's the quality of the work that's going to keep our design partners—and their clients—happy."