Bunny Williams Home, Kim Hoegger Home, Laura Redd Interiors, Jessica Dauray Interiors and Robyn Branch Design are some of the firms that have signed on to transform a historic North Carolina home into a designer showhouse benefiting Preservation Greensboro. The Hillside Designer Showhouse, which is sponsored by Southern Home magazine, will debut on April 7, just in time for nearby High Point Market, which begins the following week.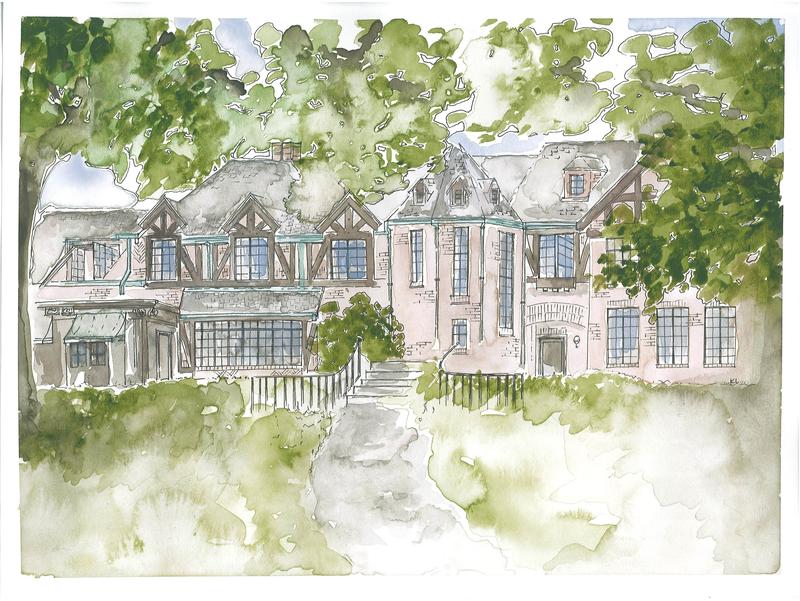 "We are thrilled that so much talent and heart has come into this historic mansion, and we are ready to see what our designers and sponsors do to transform each space," says
Linda Lane, the showhouse chair.
The home—dubbed "Hillside"—was designed by architect Charles Hartmann for early-20th-century insurance mogul Julian Price, and was built in 1929. Some of the notable design features include herringbone brick, large brick chimneys, and an asymmetrical grouping of gables, wall dormers and stair tower.
Hillside has had two owners since Price. First, interior designer Sandra Cowart owned it for 41 years, and unfortunately developed a hoarding problem. (She and the home were featured on an episode of Hoarders.) The current owners, Michael and Eric Fuko-Rizzo, have been working on a historical revival of the house.
"We are excited to see what each designer brings to each space," says Eric Fuko-Rizzo. "We only ask that the interior designers incorporate the glamour of 1929 into the new renovations. ... Our intention is to preserve the history and charm of the early 1900s yet provide the functionality and convenience of today's modern world."
The showhouse will be open through April 30, and the events include a party during High Point Market on April 13.
Find the Hillside Designer Showhouse at 301 Fisher Park Circle, Greensboro, North Carolina.