Designers can find fresh product inspiration this summer at a slew of new spaces across the country. In our July roundup, BOH gathers all the showroom happenings to have on your radar.
Showroom Spotlight:
Natasha Baradaran's 'guide shop'
When customers walk into Natasha Baradaran's new store, there's no doubt it encompasses her ethos as both a designer and a female business owner with a strong point of view. From custom jasmine-scented candles to atmospheric tunes from the 1970s and '80s, every product in NB Shop was created to telegraph the Los Angeles designer's collection. For many shoppers, it'll be the first introduction to the decade-old brand. That's because Baradaran's collections have been sold in multiline showrooms across the country since she launched her first furniture products 10 years ago. "I'm so grateful for those opportunities, but opening NB Shop was really about creating a guide shop," Baradaran tells Business of Home. "We created an experience that has only our textiles and my furniture to give customers a real sense of the brand."
Located in the La Cienega Design Quarter, the 1,500-square-foot space sits directly below Baradaran's interior design studio. The blush-toned walls are covered with samples from her textile line—launched in 2019—and feature innovative fabrics made from cactus leather, performance velvet and linen. The items on display are styled alongside Baradaran's personal treasures such as vintage finds and Italian pieces.
One of Baradaran's favorite parts about the proximity of her office and store is that the design teams for the furniture and textiles lines can pop downstairs to answer product questions for other designers and customers. "It's not a typical salesperson in the shop—it's someone who's involved in the development of the fabrics," she says. "They are able to speak to the intricacies and details in a different way than a salesperson would, so we can service designers in a different way."
Elevated customer service extends Baradaran's influence all the way from the initial vision to the end point of sale, adding more context, connection and intimacy to the consumer purchasing process. That kind of shopping experience is one that she's long admired among stores founded by local women with deep design roots, including Los Angeles "matriarchs" like Rose Tarlow, Sally Sirkin Lewis and Nancy Corzine. "They made such an impact in the design community, not only in Los Angeles, but in the U.S. as a whole," explains Baradaran, noting that she doesn't see as many such stores popping up today, with more designers focusing on licensing, and furniture makers staying in the manufacturing lane. "I hope what we're doing here carries on that torch in small steps to give that full vision of a very impactful female designer."

725 N. La Cienega Blvd., Los Angeles
HAWAII
Honolulu-based interior design firm Studio Shaolin debuted its first retail location, called Woven by Shaolin, in Kailua. The multifaceted space will serve as an office for the Studio Shaolin team, a showroom for the company's clients, and a curated home decor and furniture space for the community, featuring custom upholstery, pillows, candles, stationery and larger furniture pieces that customers can purchase off the shop floor.
146 Hekili St., Suite 101, Kailua
ILLINOIS
Danish textile company Kvadrat opened a Chicago showroom during Fulton Market Design Days, following the debut of the brand's showrooms in Michigan, New York and Los Angeles. The space features Kvadrat's products, including an installation woven from textiles by British design duo Doshi Levien, who are long-term collaborators of the textile company.
1042 W. Fulton St., Chicago
Luxury outdoor furniture brand Brown Jordan debuted a flagship showroom at The Mart. Designed by Barbara Reimelt of The Ninety Nine Group and located on the first floor of the design center, the new 5,000-square foot space—along with a 200-square-foot furnished outdoor space with views of the Chicago River—will feature exclusive interpretations of the brand's iconic designs and multiple new collection introductions.

222 Merchandise Mart Plaza, Suite 1510, Chicago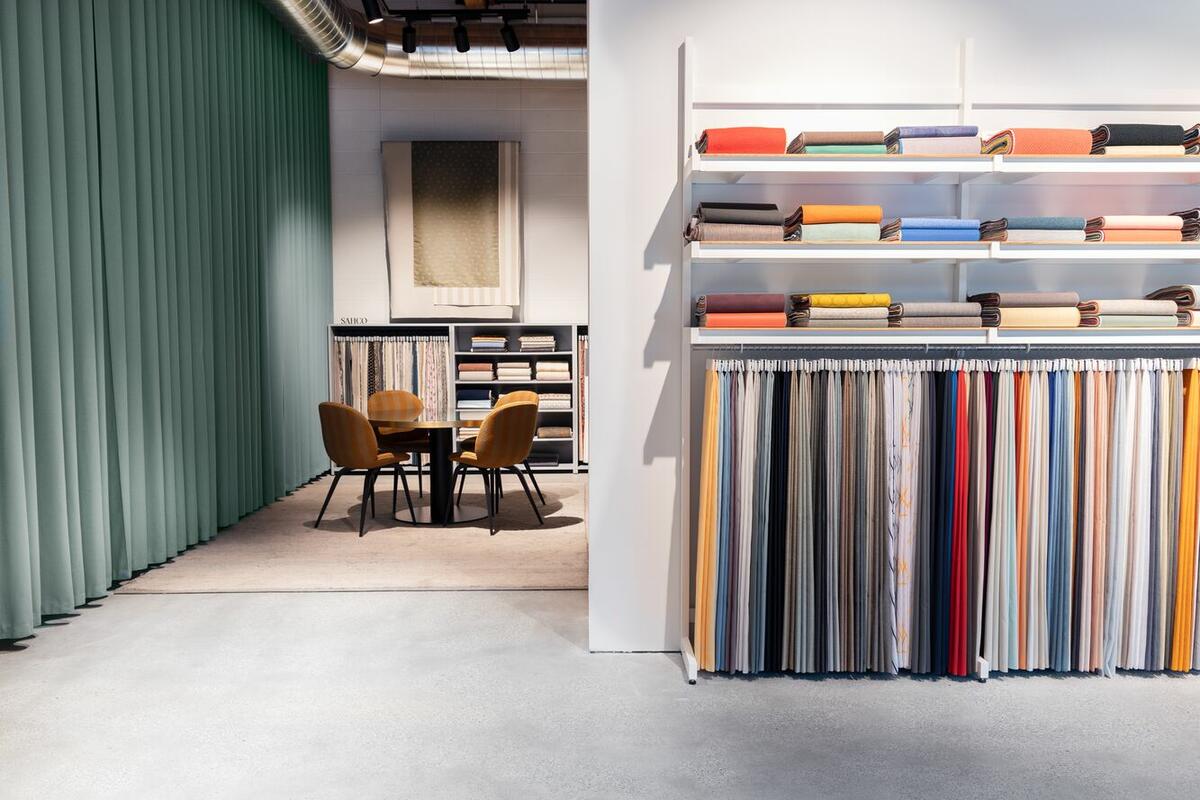 NEW JERSEY
Scandinavian kitchen design brand Reform launched an outpost 10 miles outside of New York. The showroom serves as a gateway to the suburbs of New Jersey and New York, featuring kitchen furniture by international designers and architects, including the Copenhagen-based Bjarke Ingels Group and Norm Architects; Belgium-based Muller Van Severen; and French architect Jean Nouvel.
160 Rte. 17 N., Paramus
NEW YORK
California-based lifestyle brand Jenni Kayne opened a store in Southampton. Located in the downtown shopping center, the 1,800-square-foot outpost features a range of products including home decor, apparel, accessories and apothecary items in the brand's signature coastal-inspired neutral palette.
2 Main St., Unit B, Southampton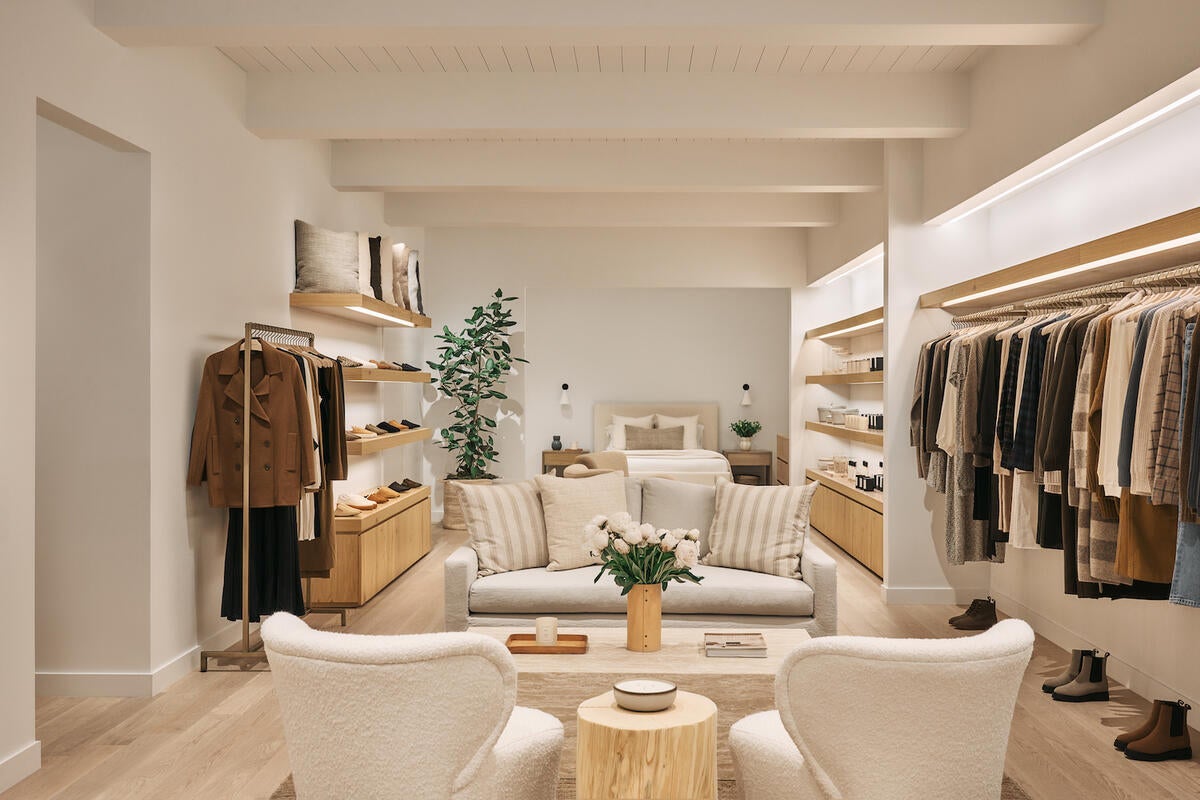 Construction equipment company Hilti opened a retailer space in Brooklyn's Industry City Design District. The 4,000-square-foot suite features the brand's hardware, cordless tools and design and layout software.

241 37th St., Suite B121, Brooklyn
Brooklyn Made opened in Industry City's Innovation Alley last month, featuring all Brooklyn-themed merchandise, including art, apparel, beauty products, housewares, jewelry and packaged foods. The retail store is a new collaboration with 55 vendors selected through a process that prioritized BIPOC makers, designers and small-business owners across the borough.

52 34th St., Brooklyn
TEXAS
San Francisco boutique Anyon Atelier opened a second store, located in Dallas. Situated in the heart of the Henderson neighborhood, the brand's first Texas outpost has an outdoor courtyard and offers curated furniture, lighting, accessories and artwork from companies like textile maker Kufri; furniture manufacturer Fong Brothers Company; accessories brand The Lacquer Company; sculptural lighting and decor maker Studio Henry Wilson; and French photographer César Ancelle Hansen.
5238 Milam St., Dallas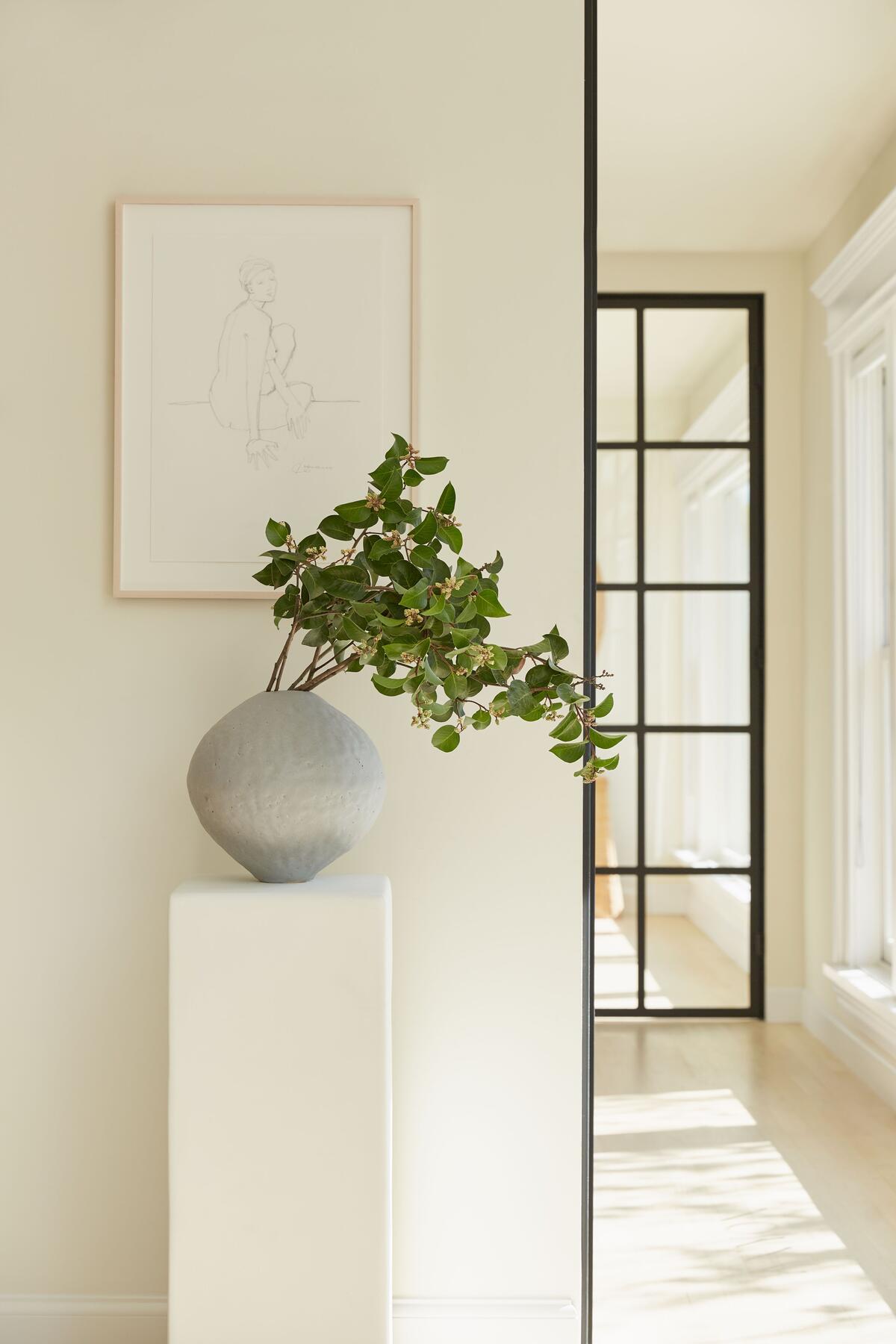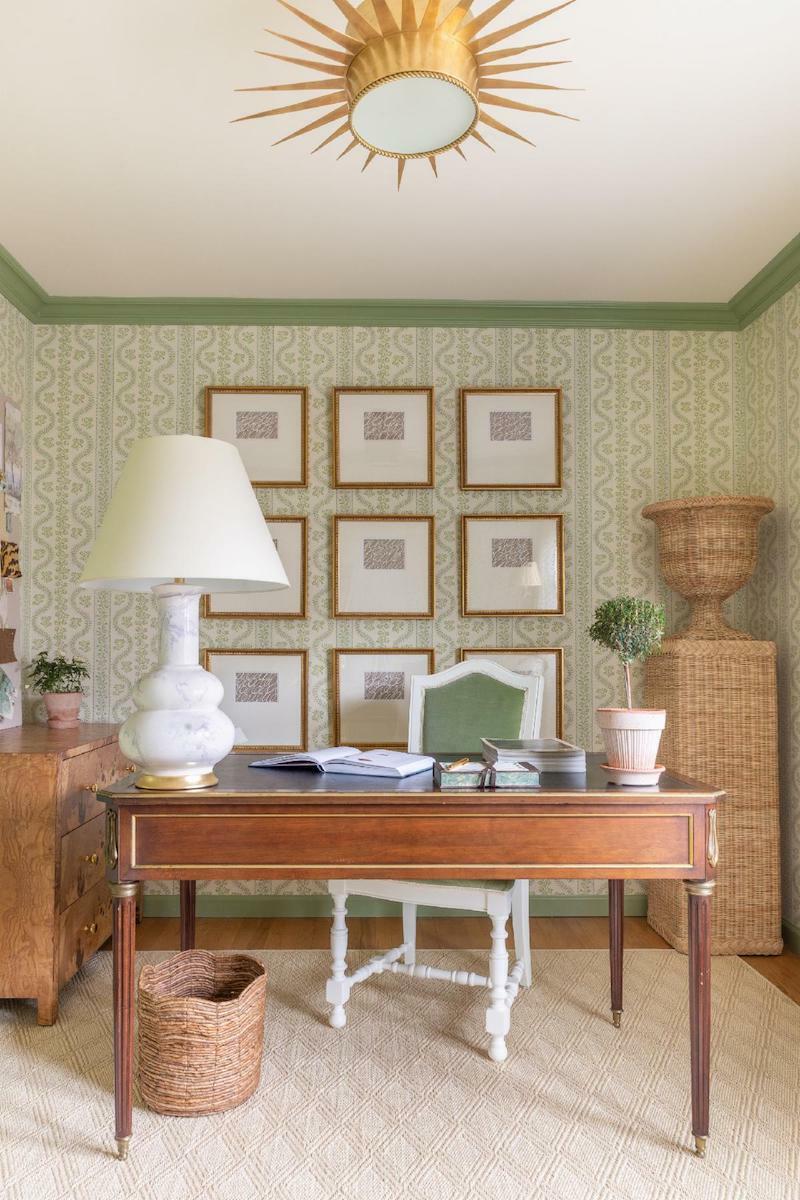 Antiques-inspired rugs and tapestry brand Matt Camron debuted a brick-and-mortar outpost at Maestri Gallery in Dallas. Located in Exposition Park, the 770-square-foot space features the company's custom rugs.

401 Exposition Ave., Dallas
Hand-woven rattan and wicker furnishings company Mainly Baskets Home opened a showroom in Dallas. The 1,250-square-foot space will be located in the gallery at the Dallas Design Center, featuring a collection of the brand's sustainably harvested woven furniture and home accessories.

1025 N. Stemmons Fwy., GL82, Dallas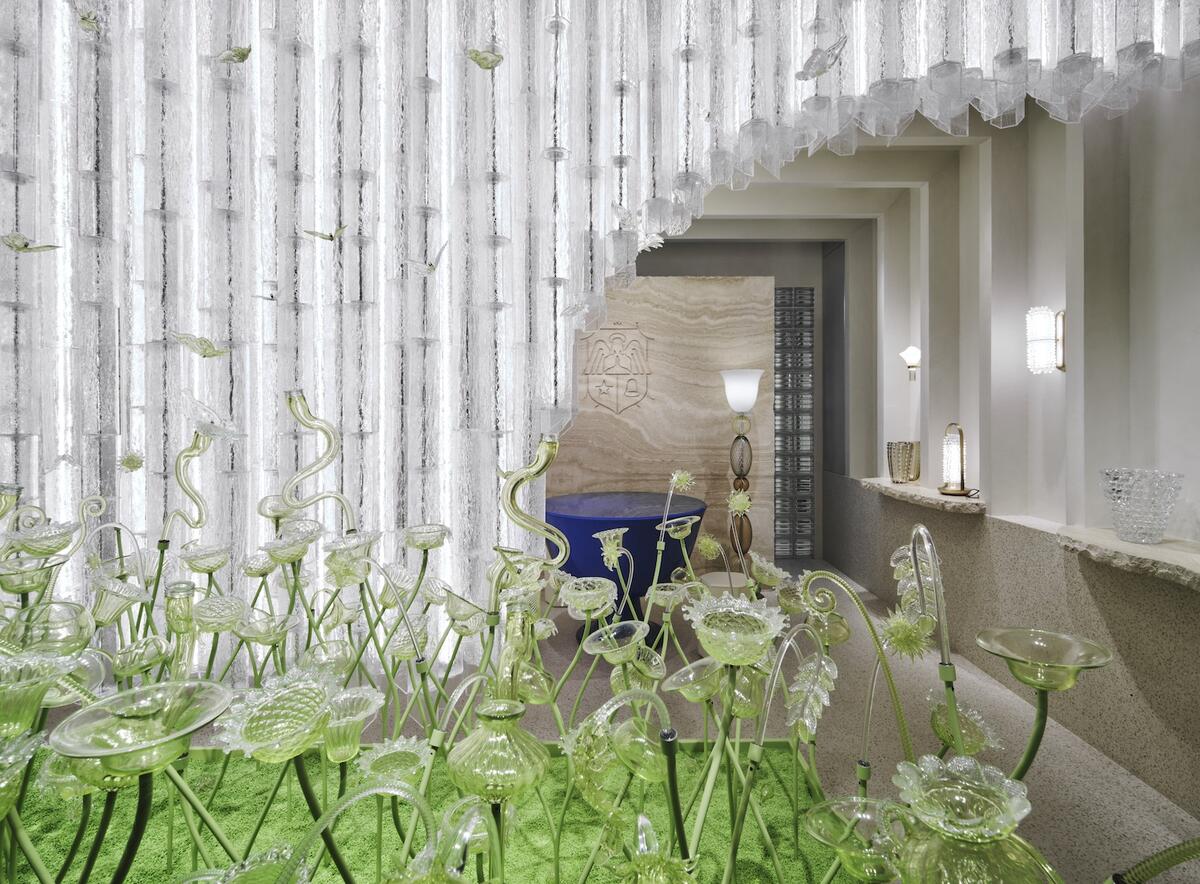 INTERNATIONAL
Italian Murano glass lighting company Barovier&Toso unveiled a flagship location in Venice, Italy. Designed by Nichetto Studio, the new space is located near the city's bustling St. Mark's Square, with an interior that blends the brand's traditional and contemporary aesthetics with a mix of Venetian terrazzo and smooth concrete. In addition to using the shape of the brand's signature cup as inspiration for the counter, Nichetto Studio gave the shop a living room ambience that inspires shoppers to sit back and admire the company's lighting tradition.
Fondamenta Manin, 1/D, 30141 Venezia VE, Italy
Homepage image: Baradaran's new store is located under her design atelier in the La Cienega Design Quarter | Stephen Busken