Decorating for snug spaces is no small feat—in Tokyo, the rising popularity of 95-square-foot apartments takes those challenges to the next level. Stay in the know with our weekly roundup of headlines, launches, events, recommended reading and more.
Business News
Thanks to rising mortgage rates, selling a home is harder these days—though new data may help home renovators improve their chance, The Wall Street Journal reports. According to a recent report from the National Association of Realtors, the interior remodeling projects with the highest return on investment include refinished hardwood flooring, new wood flooring and upgraded insulation. On the other hand, larger projects such as a new kitchen or deck might not be worth the investment and could even lengthen a home's time on the market due to supply and labor shortages. Overall, renovation efforts appear to be on the rise, with roughly 95 percent of sellers between mid-July and mid-August making updates or repairs before listing their properties—up from 71 percent six to 12 months ago.
Goodwill has debuted a new online marketplace, Business of Fashion reports, selling pre-owned clothes, toys and homeware items along with an assortment of high-end designer items. Called GoodwillFinds, the site will launch with a selection of more than 100,000 items, though chief executive Matthew Kaness told BOF that the company plans to grow that number to more than a quarter million by the end of 2023. By entering the e-commerce arena, the company will position itself to capture a bigger slice of the skyrocketing resale sector, which is expected to double to a value of $82 billion by 2026.
Nashville, Tennessee's Hermitage Design Center, which has been in business for 78 years, is getting out of the brick-and-mortar business entirely. The company sold its flagship lighting, plumbing and home accessories showroom and announced a transition to an online-only model. According to Home Accents Today, owner Jack Fleischer decided to sell the storefront in response to increased development in the city's downtown area, which has sent local property values on the rise. Plus, as senior purchasing agent Rachel Fleischer previously told HAT, a forced temporary closure during the pandemic revealed that the majority of the company's customer base browsed Hermitage's products online anyway, visiting the store simply to make an in-person transaction after already deciding on which items they would purchase.
White Label Studio—a Calhoun, Georgia–based digital marketing agency specializing in the home and flooring industries—announced the acquisition of the Haven Conference from Atlanta-based event firm Stockdale Design. Established 12 years ago in Atlanta, the annual gathering unites influencers in the home improvement, DIY, home decor and lifestyle sectors. Following the purchase, former Haven owner Kristin Stockdale will remain as a consultant as the business sets its sights on expanding programming and increasing year-round educational offerings.
Latexco U.S., a major supplier of latex and foam to the bedding category, is shutting down all domestic production, Furniture Today reports, and will shift its strategy to a direct-container program executed through its factories in Belgium and Spain. Citing waning demand in the U.S. market, company officials will shutter both its 175,000-square-foot facility in Georgia and its 100,000-square-foot hub in Phoenix.
Ikea pledged to transition its home delivery services entirely to electric vehicles by 2025, Reuters reports, as part of an eight-year plan to drastically reduce its greenhouse gas emissions. While the Swedish furniture company has already completed the switch to electric vehicles in some cities, CEO Jesper Brodin has said that construction of infrastructure is underway to carry out the plan universally. Ikea aims to become climate positive—or reduce more carbon emissions than its value chain emits—by 2030.
Launches & Collaborations
Italian linen brand Sferra has expanded into the rug category. Debuting earlier this month, the new rugs are crafted in India and Turkey, and come in seven styles, including abstract cloudlike patterns, colorful detailed medallions and floral motifs.
French crystal house Lalique entered the metaverse with the debut of The Impossible Vases collection—a series of 10 NFTs available for purchase on the platform OpenSea. Designed by Lalique's artistic and creative director Marc Larminaux, the launch re-imagines the Bacchantes vase, originally designed by founder René Lalique in 1927. Along with receiving a one-of-a-kind digital file of the artwork, buyers will also receive a Bacchantes vase; a private tour for two of Lalique's factory in Alsace, France; and membership to the company's new NFT community, which includes early access to future projects and invitations to private events.
Poking fun at industry fanfare around color trend forecasting, direct-to-consumer paint brand Backdrop announced the debut of its newest paint color, titled Color of the Year. Created in collaboration with New York–based design retailer Coming Soon, the vibrant yellow-orange shade was made with a sense of playfulness and fun in mind, and will be available in a custom-designed, co-branded collectible paint can.
Martha Stewart's newest product launch sees the home and lifestyle icon stepping into the apparel category with the debut of a new clothing line available exclusively online. The Martha by Martha Stewart Fashion Collection includes various poplin and chambray shirts, jeans, utility pants, a jumpsuit and a down puffer vest, all inspired by Stewart's personal wardrobe.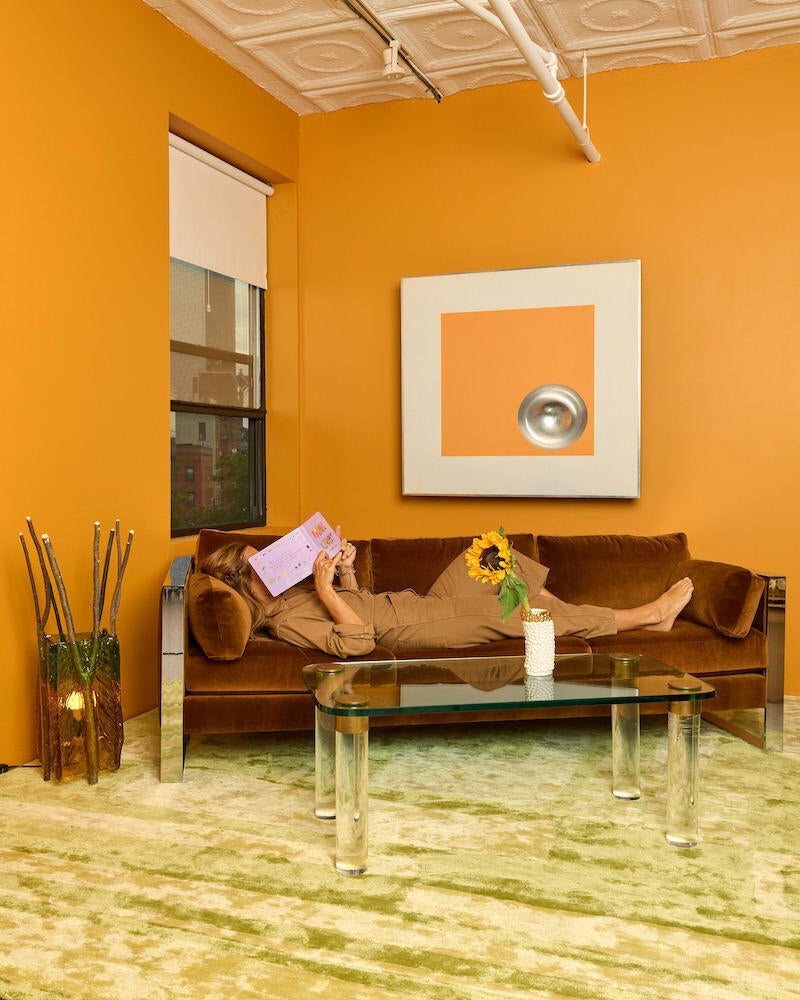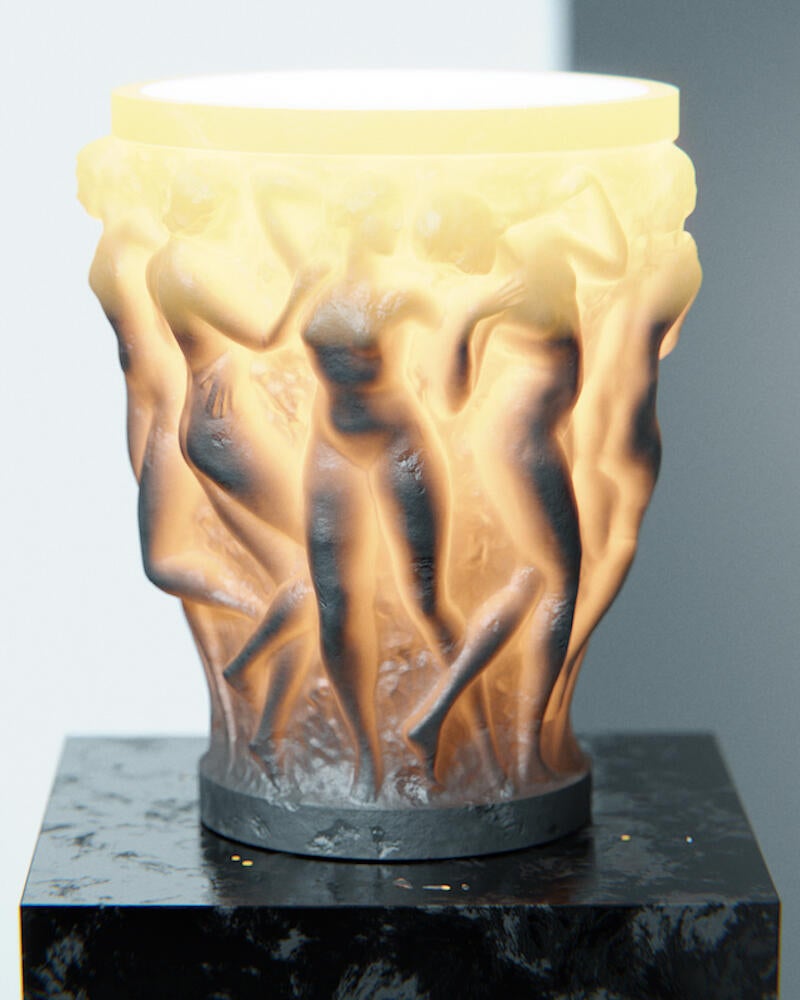 Showroom Representation
Atelier Purcell's luxury furniture collection, created by founder and designer Alexander Purcell, will now be available at three new trade locations—the Paul+ showroom at the Atlanta Decorative Arts Center, the Pavoni flagship showroom at Design Centre Chelsea Harbour in London and the David Sutherland Showroom in Dallas.
Recommended Reading
Those who made a fortune flipping homes before the 2008 recession saw their empires crumble when the housing bubble burst. Today, only a select few from that generation survived to join the current wave of flippers, who in turn were inspired by surging home values and the rise of HGTV home-flipping shows. As Will Daniel reports for Fortune, the recent drop in home demand caused by rising interest rates has flippers in fear of another industry wipeout, with some seasoned real estate veterans predicting that the coming years will once again "cull the herd" of home flippers.
The earliest stages of the design ideation process can be daunting, but a new AI image generator platform called InteriorAI aims to offer a shortcut of sorts. The app allows users to upload an image of a room, then produces a new rendering of the space based on one of 17 available styles, including "tropical" and "maximalist." As Elissaveta M. Brandon reports for Fast Company, the capabilities of the new technology are creatively inspiring, though they still do not come close to replicating the abilities of a real-life designer. "Each version spat out a vision of my home that looked mega cool at first and mega impractical upon closer inspection," says Brandon.
Cue the Applause
The Educational Foundation of the International Furnishings and Design Association selected this year's design student scholarship winners. The 2022 cohort will receive a total of $16,000 to go toward their educational endeavors, with honorees selected for their dedication to creating interior environments that are healthy, sustainable and enhance quality of life for inhabitants. The winners include Dylan Boroski of Florida State University, Elaine Mansure of Appalachian State University in North Carolina, Brianna Lee of Converse University in South Carolina, Abel Peter of Virginia Tech, Tomoki Nomura of California's ArtCenter College of Design, Sarah Lewis of North Carolina State University, Melanie Calan Sanchez of Salem College in North Carolina and Lauren Hellner of University of North Carolina at Greensboro.
In collaboration with Dwell magazine, window and door manufacturer Andersen announced the winners of its second annual Bright Ideas Awards. The program recognizes outstanding architectural projects with an emphasis on windows and daylighting. This year's awardees include a project called Phoenix Rising—an A-frame structure in Lake Tahoe, created by TGMA in collaboration with Spadi Custom Homes and id3 Group—and The Polk Bungalows in Phoenix, created by Stance Architecture.
Homepage image: Atelier Purcell has entered three new showrooms in London, Atlanta and Dallas | Courtesy of Atelier Purcell